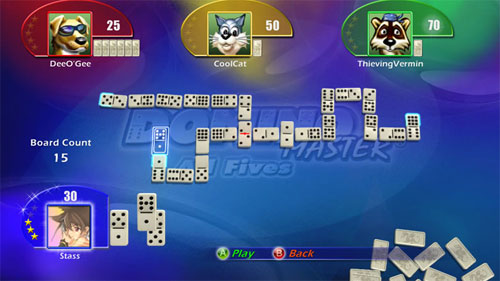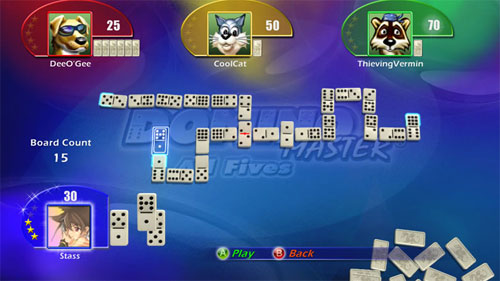 Remember all the awesome games that hit the XBox Live Arcade this summer? This week you'll probably want to just keep on playing them, unless you have a particular hankering for some dominoes or to gobble up fish in a game other than Spore. Here's what's newly downloadable today on the Marketplace:
Feeding Frenzy 2: Shipwreck Showdown – 800 MS Points ($10)
It's the sequel to the fish-chomping game from a while back, and once again you'll be eating smaller stuff to get bigger. But wait… this time your fish can jump out of water and eat BUGS! Be still, my heart. There also are some party games, as well as a co-op mode here, to provide a little variety.
Domino Master – 800 MS Points ($10)
If the fish weren't enough for you, here come the dominoes! In all serious, dominoes is a great game, and this looks to be a good presentation. I just don't know whether I'd feel good about spending ten bucks on this one. Whatever happened to the $5 games on the XBL Arcade?
Ticket To Ride 1910 – 400 MS Points ($5)
As a bonus this week, there's a new expansion for the excellent Ticket To Ride train strategy game. Based on the board game expansion of the same name, 1910 provides a new, period-specific US map and new destination cards, along with a new Globetrotter card that awards the person who completes the most destination cards in the round.