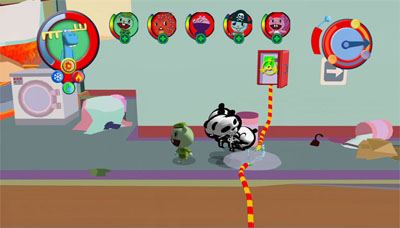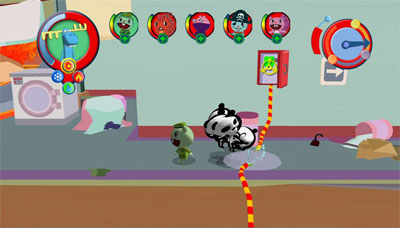 Starting tomorrow, you'll be able to grab these two new games on the XBox Live Arcade: Happy Tree Friends: False Alarm and Ticket To Ride. The games will be available for the recently standard XBLA price of 800 MS Points ($10) each.
Happy Tree Friends is a game adaptation of the overly violent and disturbing cartoon, putting you in control of Lumpy the Moose, who must save his animal friends from grisly ends. Here's the official blurb:
Based on the popular and twisted Web series, Lumpy and his accident-prone friends face one gory, horrible disaster after another in Happy Tree Friends False Alarm™! Armed with a helicopter pack, Lumpy rescues his pals by blasting open areas where they may be trapped with flaming napalm or explosive nitro, or he can put them into a deep freeze if they are about to stumble into danger. Try to keep the friends from peril in ten exclusive disaster-filled scenarios, each with three frantic levels, and brand new cutscenes.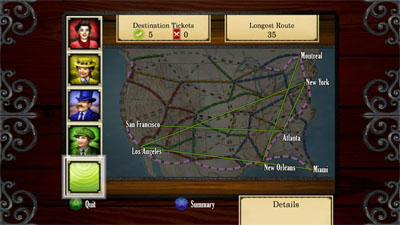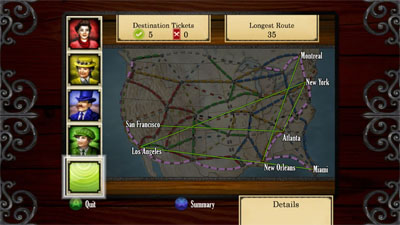 Ticket To Ride is based on the award winning board game from 2004 that has players competing to run train tracks across the United States (and, in later expansions, across other countries) to connect cities and complete routes for profit. Here's the blurb for this one:
All aboard! Travel from coast to coast and visit all the stops on the exciting train adventure Ticket to Ride™. Plan your routes and connect your cities across the country to become the ultimate traveler. Earn points as you claim your tracks and complete your tickets for your chance at the big score. From sea to sea, crisscross the nation as you build the longest route and take home the prize. It's hours of fun for your family and friends. Who will come out on top when the steam clears? Get your Ticket to Ride and see!
Ticket To Ride is one I've personally been looking forward to, but I'm intrigued enough by Happy Tree Friends to at least give the demo a download.