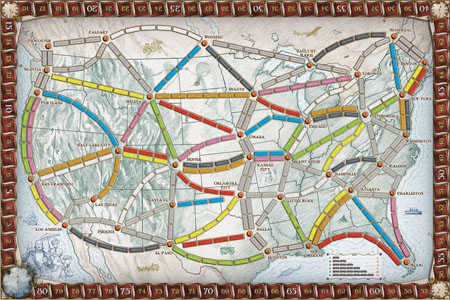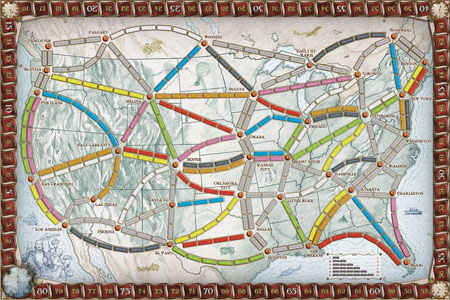 Following the releases of Catan, Carcassonne, and Lost Cities, another board game with a big fandom following is on the way to the XBox Live Arcade. This time it's Days of Wonder's Ticket To Ride, a strategy game that has players competing to build cross-country railroad routes. Here's the official word:
It's official: another popular board game will join the Xbox LIVE Arcade games lineup. Alan R. Moon's award-winning railway building game "Ticket to Ride" will be rolling in to XBLA this summer.

Developed by Playful Entertainment, "Ticket to Ride" challenges players to plan cross-country rail routes across North America and visit all the city stops in-between, racking up points as they race to reach the most destinations. The game will support play with up to five people on Xbox Live or four people on the same console and supports the Xbox LIVE Vision Cam for hours of family-friendly fun.
If you want to get a jump on how to play the game, take a look at Scott Nicholson's instructive video at his website: Link