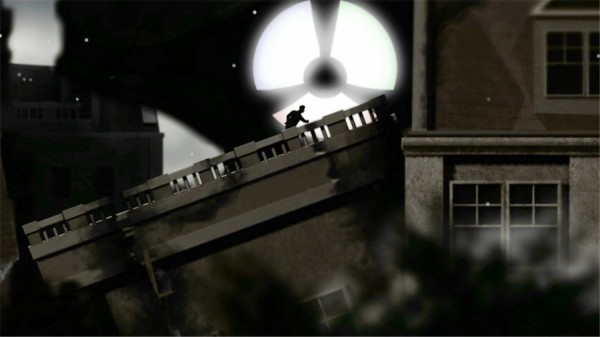 Over the past few years, 2D side scrollers have made a resurgence in popularity, and super hard 2D side scrollers have become a very bankable subgenre. We've had difficult 2D platformer games based around everything from crazy motorcycle stunts to exploding lab experiments to hunks of meat jumping around spinning sawblades. Even with all that, I don't think anybody could have predicted a 19th century novel as the inspiration for one of these games. That's exactly what we get with Other Ocean's new War of the Worlds game, based on H. G. Wells' 1898 sci fi classic.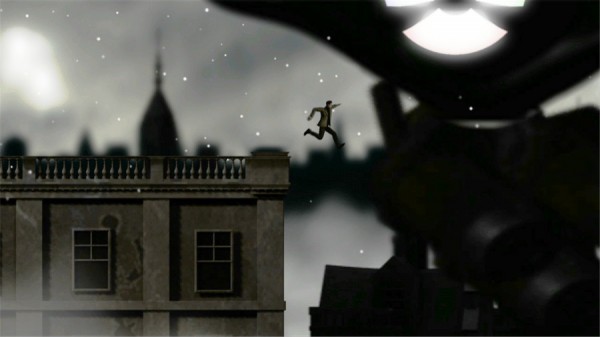 The War of the Worlds is set in the midst of an alien invasion in 1950s London. That's around the time the original movie adaptation of the book came out, and that's where this game gets a lot of its plot points. You play a guy who is on his way home from visiting a scientist friend when the invasion hits. Your train wrecks, leaving you in the middle of the battlezone. You start the game immediately on the run from the Martian war machines, and you're always jumping, ducking, and rolling to avoid their attacks while you try to make your way through the city to find your family. The game itself is a flashback, told in the future by your character, who is voiced by Patrick Stewart with all the gravitas you could expect from him.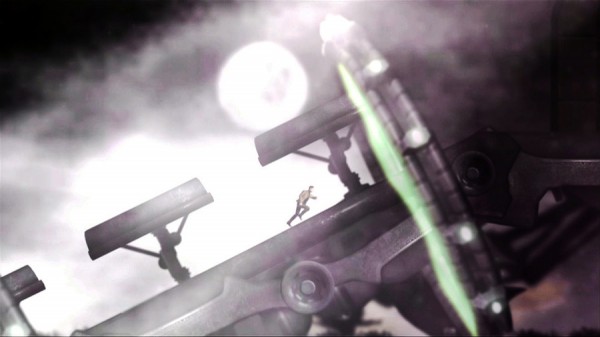 The visuals are largely desaturated throughout the game, giving everything a bleak and creepy look. It's a little like Limbo but without as much of an air of mystery. For the most part, the graphics and animation work fine, but every once in a while there's a segment that looks a little janky, when explosions or falling debris just doesn't look quite right. Overall it looks good, though, and the mood really works well for this kind of thing. You're constantly on the move, and the big alien things coming after you really do seem scary and overwhelming.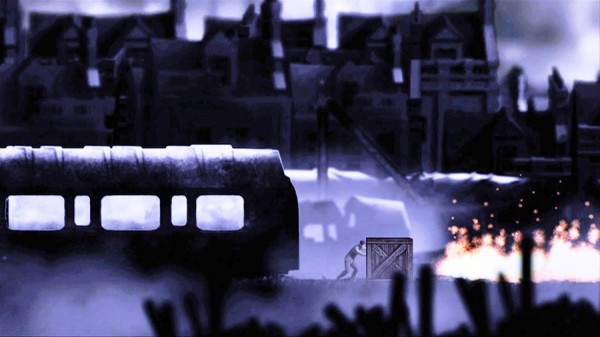 The mechanics of the game are pretty straightforward. You'll run around and jump, occasionally finding things to climb on or to crawl under. You also can do a forward roll if you jump while crawling, and that comes in handy when you have to quickly scurry into small spaces to get away from heat rays and exploding drones. The game does break down a bit in this area, unfortunately. The guy you control moves at a glacial pace, and he even seems slow when he's running at full speed. It's pretty incredible that he can saunter so calmly when a Martian behemoth is stomping around literally two feet behind him.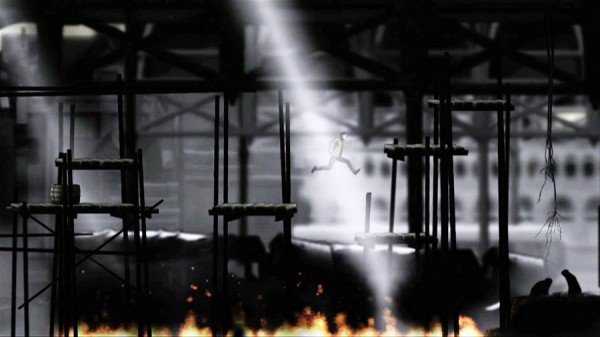 Another issue is with the floatiness of the controls. Hard platformers can be a great challenge and are a lot of fun to tackle, as long as any mistakes you make are your own fault. When the game starts feeling cheap and not responding correctly to what you're trying to do, that's when things go sour. Games like Super Meat Boy and Splosion Man are great because their controls have a fantastic level of precision. The War of the Worlds lacks that precise feeling. You'll die many deaths because the game thinks you're trying to slowly walk left when you are in fact trying to leap to the right.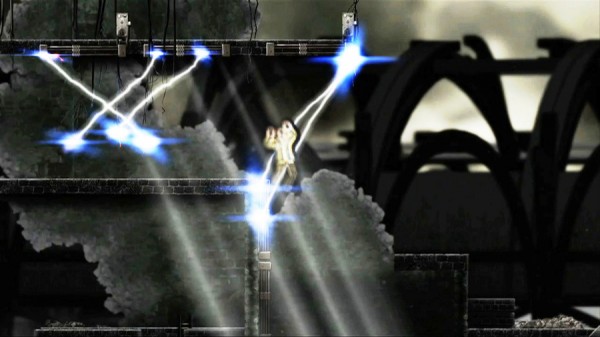 Due to slow movement and imprecise controls, The War of the Worlds can be a very frustrating game. It looks and sounds great, and the basic concept and mood work great, but the difficult gameplay made harder by difficult controls makes it less an innovative and fun platformer and more a game you'll probably never complete. Adding insult to injury, there's even an achievement you theoretically can unlock for beating the whole game in one sitting without dying. As of the time of this review, according to TrueAchievements.com no one has unlocked that achievement. I kind of doubt any ever will.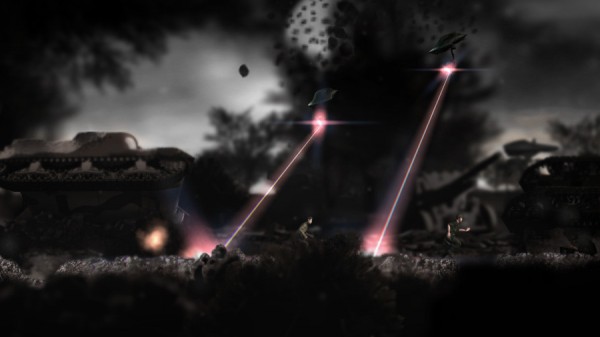 The War of the Worlds is fun when it's not punishingly difficult, but it's infuriating when it is. Despite the great look and feel, the unwarranted frustration factor overpowers the rest of the game.