The current generation of gaming consoles and handhelds — Xbox 360, Playstation 3, Nintendo Wii, PSP, and Nintendo DS — owes a lot to their "ancestors" of the '70s, '80s, and '90s. Though these early systems may not have had the immersively realistic graphics and audio today's high-definition games offer, they taught kids (and adults) everywhere how fun and engaging video games could be. In this installment of Vintage Geek, Kelly looks at nine consoles and handhelds that helped spawn today's massive gaming industry.
1. Atari 2600 (1977)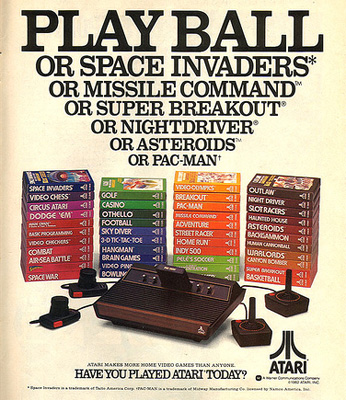 Everyone who has ever called themselves a gamer knows of the Atari 2600. If you're reading this and you don't know what the Atari is, please know that you have just lost a gazillion points of geek cred and you should be hanging your head in a lot of shame. Whether you have ever played the Atari or not, there is one thing undeniable, that is paved the way for in home gaming systems. If I even need to qualify this statement, the folks from Atari brought us Pong. Enough said.
2. Nintendo Entertainment System (1985)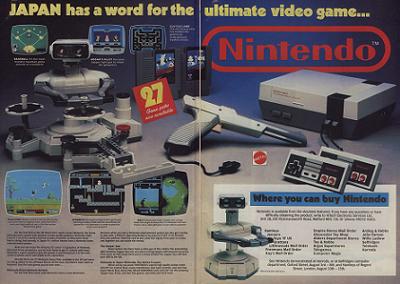 Now if you didn't know Atari, I hope you know Nintendo. The Nintendo Wii is now a household name, but it started here, folks. Even the original console had peripherals, so a Wiimote nunchuck isn't exactly revolutionary (OK, kidding, it's awesome). If Nintendo is anything, it is one of the most recognizable names in home video gaming. This first iteration of Nintendo brought us Duck Hunt, Super Mario Bros. and Bomberman. Mario is one of the most iconic figures in video gaming today and can be recognized by folks who have never even seen an original Nintendo Entertainment System.
3. Vectrex (1982)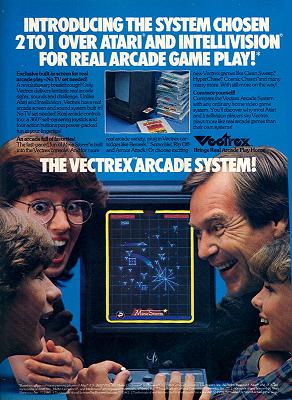 Vectrex may not be the household name for non-portable gaming systems, but it definitely deserves a place on this list. This video game console came with its own CRT monitor and two peripherals: a 3D imager and a light pen. Yes, that's right, a 3D imager! It was the first in home gaming system to offer such a device.
4. Sega Nomad (1995)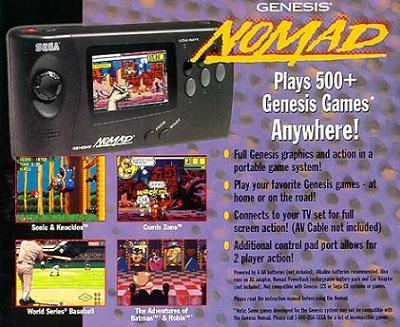 The Nomad may have had a short lifespan from its release in the mid '90s, but it had innovative features such as being the first backlit hand held console. It could be played as a one-player device, but also had technology that allowed it to plug into another and play two-player games as well. For the walk around version of the Sega Genesis, it certainly has a place in history, even if its battery life wasn't exceptional.
5. Super Nintendo Entertainment System (1991)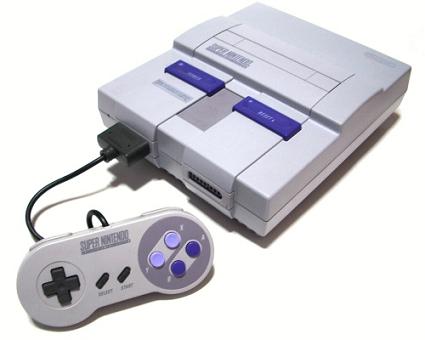 The Super Nintendo has a special place in my heart as being the first console I owned (and still own). The Super Nintendo Entertainment System, known as Super Famicom in Japan, was the most successful console of the 16-bit era of video gaming and remains in the hearts and minds of gamers everywhere. Very few consoles have the staying power or nostalgia factor quite like a Nintendo product, and the SNES will likely be a crowd favorite for years to come.
6. Atari Lynx (1989)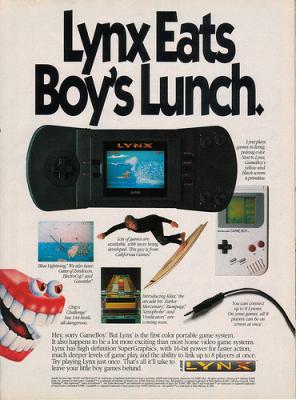 Lynx is Atari's answer to the handheld. It boasts being the first color handheld game console as well as being able to connect 18 players together through their ComLynx. While it was first out of the gate as far as color innovation went, the other handheld systems of the time — the Sega Game Gear and the Nintendo Game Boy — released more games, so it fell from popularity. Even if it didn't last, it was a pioneering first step that spurred on the rest of the gaming industry.
7. Sega Genesis (1989)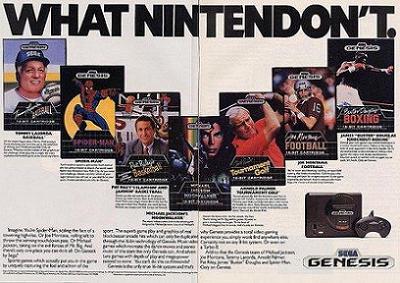 Sega Genesis, known throughout the rest of the world as Mega Drive, was the game console I remember as being a direct competition to the Super Nintendo and had one of the better ad campaigns. They touted that "Genesis does what Nintendon't." With the Genesis we have the popularity of Sonic the Hedgehog and a game console with add-ons like the Mega CD and 32X. In the 16-bit era there was some serious competition between Sega and Nintendo, but Genesis was the only place you could play Michael Jackson's Moonwalker.
8. Nintendo Game Boy (1989)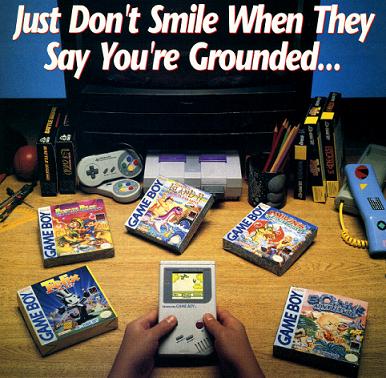 By now you'll have realized I'm a bit of a Nintendo fan, so as you may have guessed I did and still do in fact own an original Game Boy (or, as I affectionately call it, The Brick). Originally bundled with the game Tetris, another icon of gaming, if you paired the Super Game Boy with your SNES, you could play Game Boy games on a larger screen. Despite other hand helds being more advanced, the Game Boy was a favorite long after the others had been released. This handheld had other add-ons as well, my favorite being an attachable lamp and maginifying glass, since it was unfortunately not backlit.
9. Sega Game Gear (1991)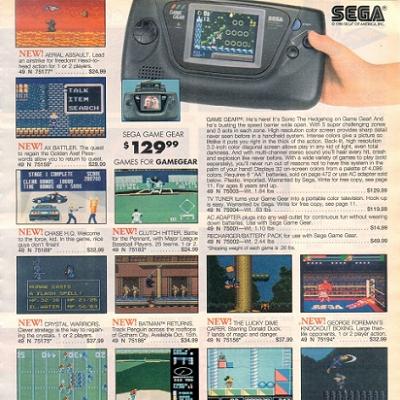 The Game Gear, as well as the Lynx, were the Game Boy's main competition when it came to handheld consoles. While it did more in removing Lynx from the market than the Game Boy, it was also very popular. To compete with Nintendo, the Game Gear was bundled with a game called Columns, but through Sega's desire to have many genres available, games such as Sonic the Hedgehog and many others were also available. With its sleek curves and black casing, it was both stylish and fun to play and helped propel the handheld industry to where it is today.