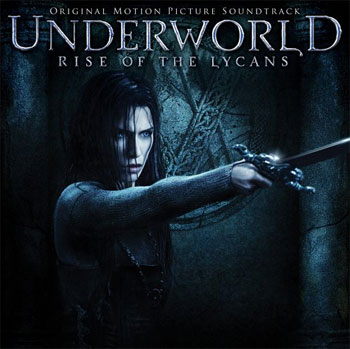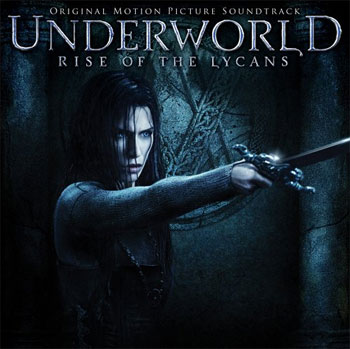 Underworld: Rise of the Lycans hits theaters later this month, but the soundtrack from Lakeshore Records already arrived in stores this week, and we have the review.
I'm not a big fan of industrial and goth rock, but I am a fan of the Underworld movies, and I can't imagine music better suited for the films than this collection. Comprised largely of remixes assembled by Danny Lohner (previously of Nine Inch Nails) under his alias Renholder, this soundtrack boasts bands and artists such as Puscifer (aka Maynard James Keenan of A Perfect Circle and Tool), Milla (as in Jovovich), AFI, Combichrist, and The Cure. With sixteen tracks, there's more than an hour of music here.
"Deathclub" by William Control and featuring Wes Borland of Limp Bizkit is an exclusive track, and I'm told a video for this one is forthcoming. Also notable are AFI's "Miss Murder" featuring a remix by VNV Nation, popular in this genre in their own right, and a creepy Renholder remix of Genghis Tron's "Board Up The House."
The Underworld films are all about dark suspense and frantic action, and the songs here echo that energy. The harder songs make it easy to imagine black-clad vampires and werewolves locked in battle, and the softer songs still maintain the darkness that pervades the album. Even if you're not a fan of electronic music and pulsing trance beats, this one just might win you over, at least in the context of the movie.
You can buy the Underworld: Rise of the Lycans Soundtrack now, and the movie, starring Rhona Mitra, Michael Sheen, and Bill Nighy, will be in thearers January 23.