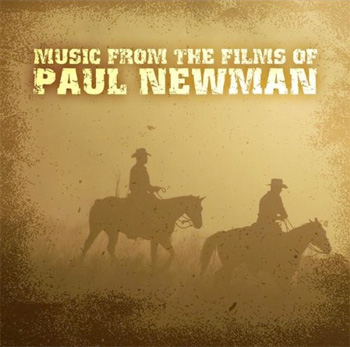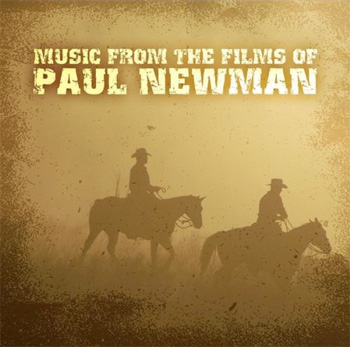 Soundtrack Review: Music From The Films Of Paul Newman
Performed By: City Of Prague Philharmonic Orchestra
Label: Silva Screen Records
Release Date: June 23, 2009
Paul Newman: actor, entertainer, philanthropist, ten-time Academy Award nominee. His "Newman's Own" brand, which donates a portion of all profits to charity, sells millions. He was a true classic from the classic era.
In his long and illustrious career, Newman starred in some of the most iconic movies of all time, and this soundtrack spans many of the more notable of those movies. Be forewarned: if you are planning on purchasing this soundtrack, you'll need to be in a sweeping, orchestral-epic kind of mood. "The Towering Inferno," for example, which won best original song in 1974, runs right over you with walls of string and brass — especially brass. Appropriately enough, it conjures images of towering infernos and heroic figures fighting their way to survival.
This seems to be a common element, as "The Silver Chalice," "Exodus," and "Torn Curtain," among others, present the same sweeping, orchestral "when men were men" power you might expect from the golden age of cinema.
The exception lies in the two non-orchestral scores. "The Entertainer," from The Sting, is a delightful little jazz piano piece. The pop-folk song "Raindrops Keep Falling on My Head," from Butch Cassidy and the Sundance Kid, also falls under the delightful little ditty category.
If you are the air-guitar type, you're out of luck with this collection. However, if you are feeling like a maestro, then the air-conductor in you will be well-advised to pick up this soundtrack collection.
Track Listing
1. The Silver Chalice – Prelude (2:56)
2. Exodus – Overture (4:28)
3. Torn Curtain (2:21)
4. Rachel, Rachel – Americana Miniature (6:06)
5. Butch Cassidy And The Sundance Kid – Raindrops Keep Fallin' On My Head (3:11)
6. The Sting – The Entertainer (3:51)
7. The Towering Inferno (5:09)
8. The Towering Inferno – We May Never Love Like This Again (2:45)
9. The Hudsucker Proxy – Adagio From Spartacus (8:44)
10. Road To Perdition (4:10)