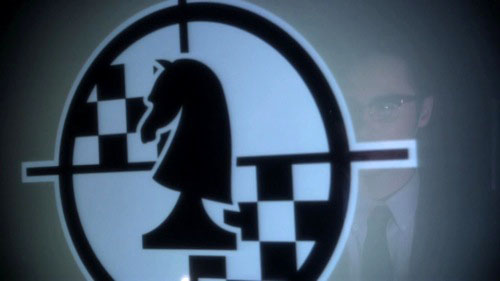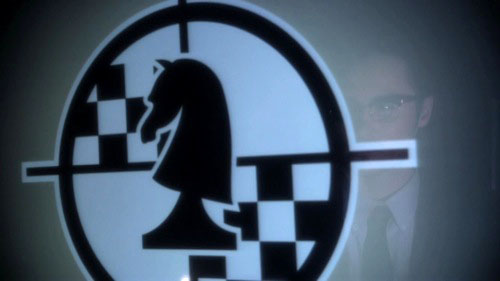 Episode: Smallville 9.20 – "Sacrifice"
Original Air Date: April 30, 2010
Screencaps by Home of the Nutty.
I have previously commented that I like the Kandor backstory. This may be the episode that changes my mind. The problem has to do with all the other subplots and characters that are crowding out the central appeal of the Kandorian and Kryptonian backstory. Previously, I enjoyed the Kandorian story arc because it's all about Clark. You have other people helping him out, and you get to see other heroes, but primarily it's about Clark and how he deals with all the mistakes coming home to roost that his Kryptonian forebears have left at the doorstep of his adopted home. As an added bonus, he's dealing with all this despite the fact that he is still learning how to be a hero and hasn't finished his Kryptonian super training.
For example, the Kryptonians blew up their own planet, created an evil genius super computer that wants to take over the galaxy, cloned their most aggressive soldiers who ended up destroying Krypton, instead of, for example, the peaceful scientists who could have used their knowledge to improve life in the galaxy, and topped it off by stuffing criminals in the phantom zone so that Krypton's criminals are almost all that's left of Kryptonian society. The only good thing Krypton did, when you think about it, was to send their last son to a small farm in Kansas so he could be brought up with good old-fashioned small town farmer values, which would in turn allow him to use his powers with a properly developed moral compass.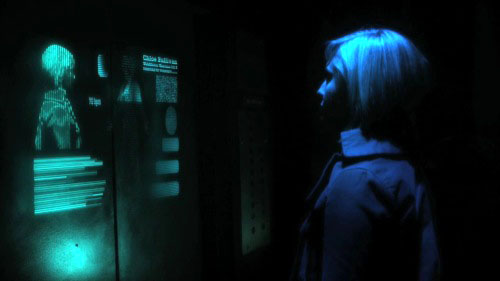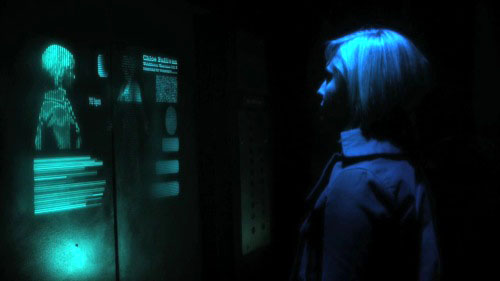 But now, starting with this episode, all the other story arcs are crowding in on the Kandorian story. I'm still hopeful that this is simply a necessary evil. Perhaps the producers are bringing it all together as a setup for the part where Clark grows a pair and starts showing that leadership that will eventually make him Superman, instead of just some random guy that can shoot fire out of his eyes.
Enough rambling; let me tell you what happened. Chloe enters the Watchtower, and we get to see all her cool security measures. But looking cool is their only function, apparently, because when Chloe enters Watchtower, Tess is waiting for her. We'll find out later that Tess broke into Watchtower to delete any files regarding the Kandorians (remember that she's whipped for Zod, and she's also been kicked out of Checkmate, which means she's marked for death, so that's supposed to explain her inexplicable behavior). For now, though, we get some hand to hand combat action, resulting in Watchtower going into red alert and cutting off all exits.
Meanwhile, Clark is visiting Oliver to ask his help finding Zod. Oliver points out that Chloe has this Watchtower thing that is designed for that sort of thing, but Clark responds that if he goes to Watchtower, he'll discover the fact that Chloe is trapped inside and use his powers to save her, which he can't do because he's contractually obligated only to save Lois, and even if he saves someone else, he has to wait until the end of the episode to do it. Oliver's like "Sorry, I forgot. Would you like to see me take my shirt off for our target audience?" Clark reminds Oliver that all his episodes came in the beginning of the season. Oliver's job this time is to break into Luthor's Mansion (remember, Tess has taken over Luthor Industries in Lex's absence) and see what she knows about the Kandorians.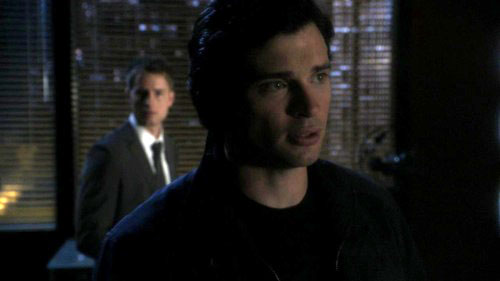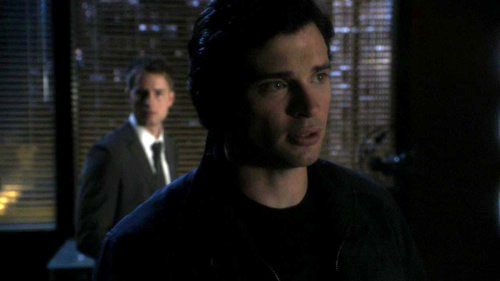 Meanwhile, Tess and Chloe figure out that Tess herself isn't the security breach. Instead, it's a mini computer robot thingy that Checkmate had previously implanted in Tess's body. It's a mechanical parasite that is powered by the host's bio-energy. This nano cyber creature is hacking into Watchtower's computers, and that is what set off Watchtower's security measures. So even though she came to Watchtower only to delete files about the Kandorians, the result is that Checkmate is downloading those files and doing the exact thing Tess was trying to prevent: figuring out how to kill Zod and his followers. Chloe tries to remove the nano robot thingy from Tess, but it can't be removed without killing her.
Meanwhile, the Kandorians that deserted Zod and tried to blend in with Earth society are undergoing some kind of tenderhearted sapphic ritual involving a magic flower. Clark arrives to discuss how to defeat Zod, but the leader of the peaceful Kandorians reveals they have decided to rejoin Zod. They're afraid of all these humans (Checkmate) trying to kill them. Plus, she's pregnant with Zod's baby.
Meanwhile, Oliver has donned the green tights and infiltrated the Luthor Mansion. Zod was waiting for him, but Oliver uses a kryptonite arrow to neutralize the threat. Over at Watchtower, Tess and Chloe decide to temporarily team up because of their shared threat (because they've never done that before). They figure out a way to get out of Watchtower using liquid helium and nitrogen, although it fries Watchtower and eliminates all the work Chloe has been doing. The Checkmate agents are annoyed since they didn't get all the information they wanted, but console themselves with the knowledge that now maybe they can just kill their adversaries and call it Miller Time.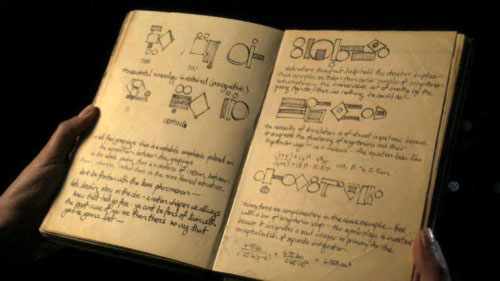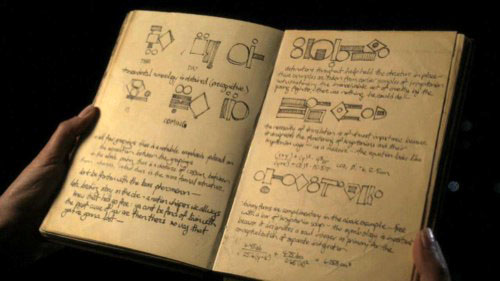 Back at the SFOKO (Sexy Females-Only Kandorian Hideout), Clark has revealed to their leader that Zod was the person who destroyed Krypton. So she decides that, despite carrying Zod's baby, she's got to team up with Clark and take Zod out. She explains that Zod is looking for the book of Rao. Clark is like "yeah, science is cool, but in the end it's just a bible, and we already have one of those here on Earth." The HPKSHEU, (Hot Pregnant Kandorian with Semi Homo-Erotic Undertones) points out how successful Indiana Jones was when chasing after MacGuffins, so Clark wises up and agrees the Book of Rao is a big deal. He leaves to go look for it, and to give Checkmate a chance to kidnap everyone.
The HPKSHEU gives a speech to the other Kandorians to convince them to rise up against Zod (by panning the crowd, the camera reveals that there are some male Kandorians who decided to follow Clark after all). Checkmate busts down the door and gets ready to assassinate everyone. Clark returns and saves the day, but not before Checkmate kidnaps the HPKSHEU. Meanwhile, Zod recovered from the kryptonite and nearly killed Oliver by burning a giant Z into his chest with heat vision. He's rushed to the hospital. Chloe and Tess have also gone to the hospital, but in their case it's because they are fleeing from Checkmate agents. Chloe decides to stop Tess's heart (kill her), which will also kill the nano-robot thingy, remove it from Tess, then restart her heart using that trick we learned about in Pulp Fiction. Tess agrees, Checkmate can't follow her signal, Chloe is tempted to leave Tess for dead but changes her mind, and Tess reawakens with a giant needle stuck in her chest.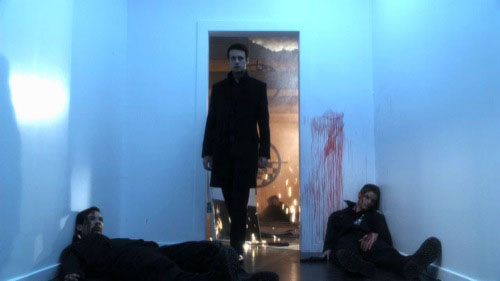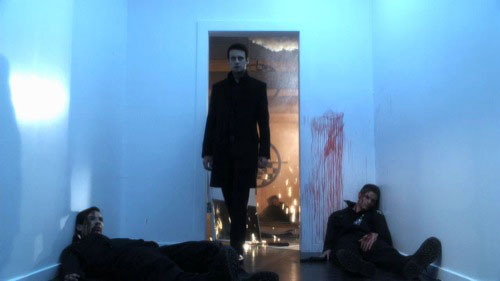 Meanwhile, Zod has caught up with Checkmate and the HPKSHEU. He's preparing to massacre everyone when Clark shows up. Clark prevents the murder of the Checkmate agents, but Zod gets away with the HPKSHEU. Zod is pissed that the HPKSHEU doesn't want to blindly follow him anymore and kills her. Of course, Zod waits until after she's dead to use his super hearing and discover there was an unborn child involved. Being a homicidal maniac, Zod rationalizes a way to blame it all on Clark. He also tracks down Checkmate's headquarters and massacres everyone, including the White Queen.
At the hospital, where Chloe is watching over a recovering Oliver, Clark states he has lost track of Zod. This is the part that gives me hope the rest of the season will be really good. Chloe reveals that the satellite she set up above the Fortress of Solitude is showing movement. Clark heads there to try to convince Zod's cronies not to follow him. Zod claims the humans killed the mother of his unborn child and it's time for justice (that's Kandorian code for "revenge"). Clark says it was Zod that killed her, but the Kandorians don't believe him. Zod declares that Earth will kneel before Zod, and he and the other Kandorians fly away. Clark realizes he's in deep trouble, but spots something on the ground. We'll have to wait until next week to see what it is.
Rating: 2.5 / 5 Stars