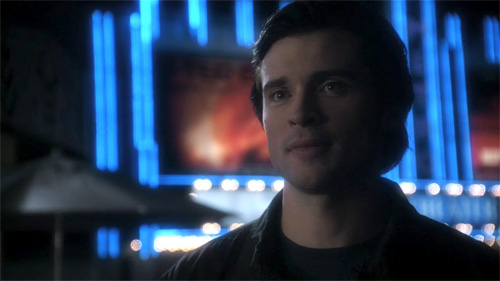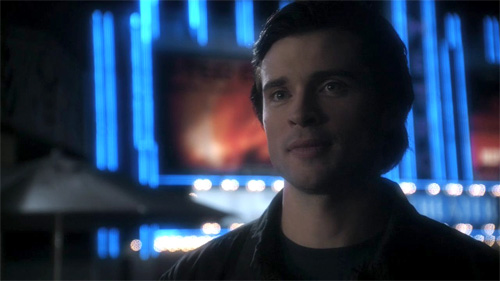 Episode: Smallville 9.15 – "Conspiracy"
Original Air Date: February 26, 2010
Screencaps by Home of the Nutty.
We start this week's adventure with Clark talking to that Kandorian from last week. It's the one he gave the new identity to. Not the one who sacrificed herself at the end of last episode in the name of "justice," but the other one.
She is happy that Clark has helped her find her long-lost sister. When the sister returns to her shop to close down, she gets kidnapped by a mysterious knockout gas-wielding villain.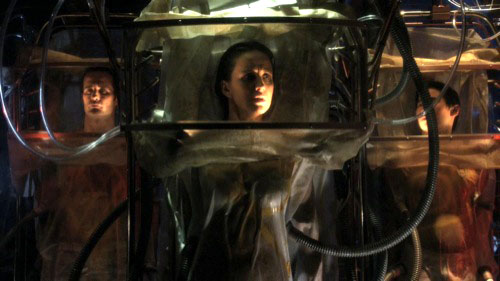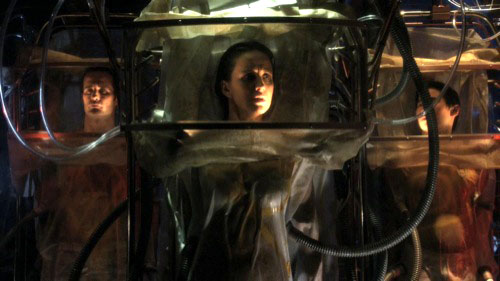 She wakes up in a body suit that looks like an early generation version of those pods the computers used to breed people in The Matrix. And she is surrounded by a bunch of other unconscious Kandorians in pod suits. And she's in a secret lair.
Her sister rushes to tell Clark that's she's missing. Clark springs into action, but first we have to get the obligatory scene of Oliver without his shirt. Tess shows up in his office, or bedroom, or den — it's hard to tell with those rich people — to point out that someone is embezzling money from their joint venture (the joint venture to build the solar tower that Clark destroyed at the end of the previous episode).
Now we can get to Clark springing into action. Unfortunately, when he goes to the kidnapped sister's shop to search for clues, Zod has beat him to it.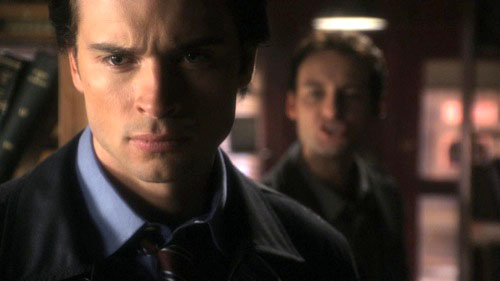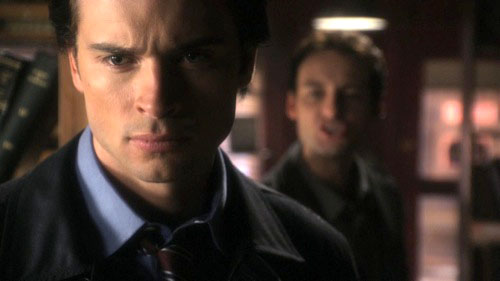 Zod is pissed. By his reasoning, the Kandorians are being kidnapped because they don't have their Kryptonian super powers. Obviously, it's Clark's fault. Zod is also annoyed that Clark destroyed the solar tower that would have allowed him to get his super powers. He claims it's because he wants to keep his people safe.
Clark should say something like: "I know you're just an egomaniac who wants to take over the world and subjugate humanity to satisfy your sadistic pleasure. But there are other goals that are just as satisfying. Have you ever tried curling?"
But Clark doesn't say that. Instead, he points out that Zod better tread lightly, because Clark's already won the trust of most of Zod's army. If Zod forces them to choose between the two, they'll probably go with Clark. Seems Clark has been studying a little chess.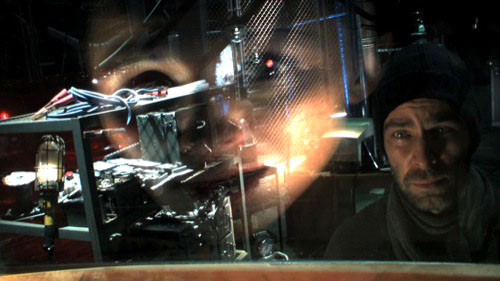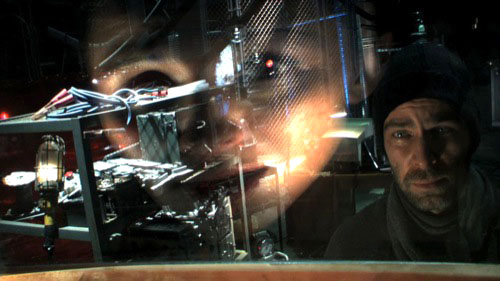 Meanwhile, at the secret lab, we learn who the mysterious Kandorian-napper is: he's a crazy conspiracy theorist who thinks the world is being colonized by aliens who want to take over the world. That's not so crazy, considering that in the Smallville universe, there are a lot of aliens on Earth, and their leader wants to take over the world.
The crazy part is that he plans to expose the truth to the rest of the world by chopping them up into little pieces. So, there's that to contend with. We'll later find out that he hates aliens because they experimented on him by bringing him back from the dead. They were trying to find out a way to restore their Kryptonian super powers.
While the crazy guy does his crazy thing, Oliver decides to visit Chloe, but it's not a booty call. He explains that somebody is siphoning money from his company and he knows it's Chloe and he's disappointed because a lot of women have used him for his money but he never thought Chloe would be one of them.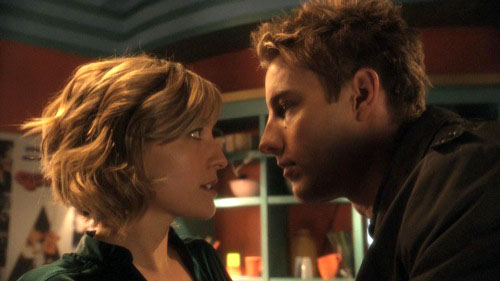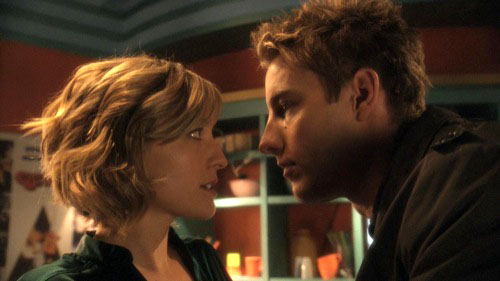 Kapow! Talk about not being a booty call! Chloe says she was borrowing the money to protect the planet.
While Chloe and Oliver stare each other down, Clark asks the Kandorian former solder what her sister has in common with the other Kandorians that seem to have been kidnapped. They were all cybernetic engineers. Together, they were performing tests to get the Kandorians their powers back. They were experimenting on humans.
We forgot about Lois, but Dr. Bernard Chisholm didn't forget her. That's the name of the crazy alien hunter. He pulls a gun on Lois and forces him back to his secret lab. She has to write an article proving that aliens are living among us. Lois knows nobody will believe it.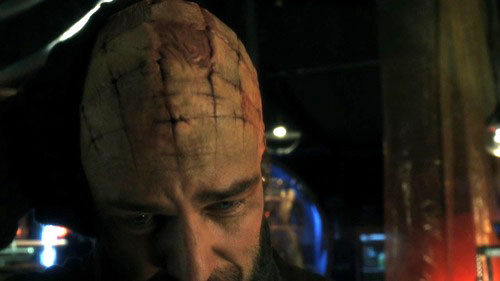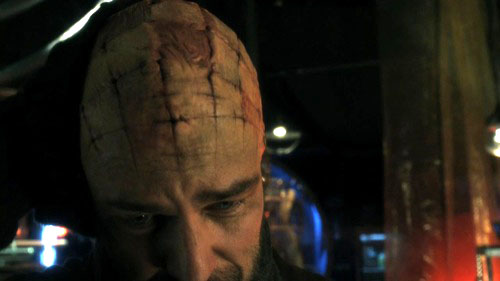 "They will when they receive the body parts I've harvested." He reveals the captive sister, but that just makes Lois think he's even crazier. So Dr. Chisholm removes his hat, showing that his cranium has been cut apart and explains the thing about them conducting experiments on him. It turns out they used a modified form of green kryptonite.
Over at the hospital, Clark is indulging in his favorite pasttime, which is passing judgment on people. When he talks trash about Zod's moral compass, the Kandorian former soldier gives him an earful about how great Zod is because of his bravery in battle.
So let's check in on how good he is: he infiltrates the Daily Planet and asks about anyone who has tried to convince them to report on alien invasions. He finds Dr. Chisholm's letters (they were filed in the crazy files).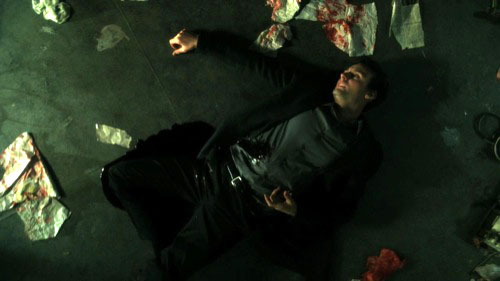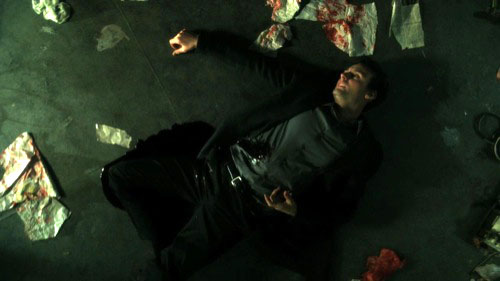 Using that information, he finds Dr. Chisholm's secret mad scientist lab. He tells Lois he's with the FBI, and is in the process of releasing the Kandorian sister when Dr. Chisholm shows up with a gun, shooting Zod in the stomach.
Elsewhere, Chloe shows Oliver what she's been spending his money on: a massive cache of kryptonite weapons. She also has a way to track all the fake IDs she created for the Kandorians.
Lois and Chisholm get into a fight, but her contract requires Clark to do the saving, so she gets knocked the frak out. Clark arrives at the last minute, and Chisholm tries to slice Clark with his giant flesh-cutting device, but it gets caught on an electric wire (those mad scientist labs can be dangerous if you're not careful) which electrocutes him to death.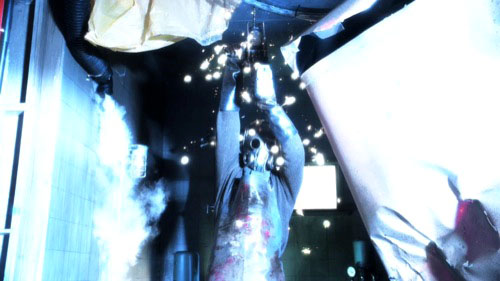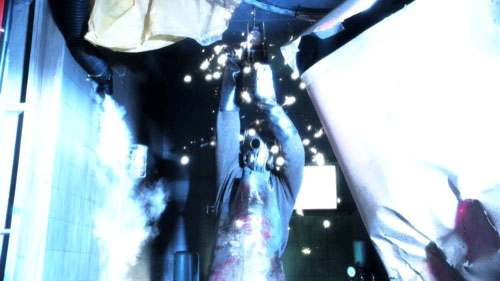 Clark saves the Kandorian sister. He then rushes to help Zod, who is bleeding to death.
"You got what you wanted," says Zod.
"My father's last wish was for me to save your life."
"That's just like him. But you can't save me."
Zod seems kind of happy at that last thought, and dies. But Clark grabs some kryptonite (the stuff the Kandorians had used to bring Dr. Chisholm back from the dead when they were experimenting on him), and uses it to cut his hand open. He uses his super blood to bring Zod back to life.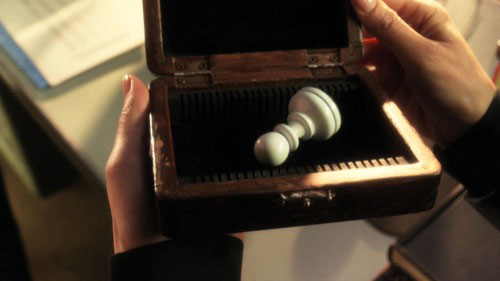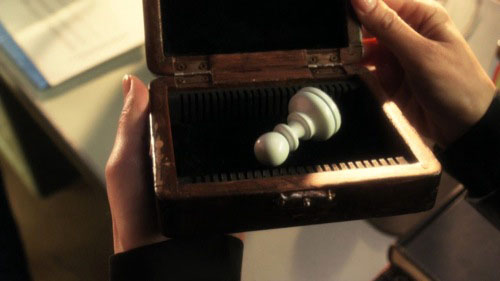 Time for the dénouement: It looks like Lois is being recruited by Checkmate (that secret government agency first revealed in "Absolute Justice"). She asks for a blood sample to be analyzed, and later gets a text message from Checkmate — thanks for the blood sample. There is also a white pawn on her desk.
Clark meets up with Zod. "When your enemy becomes your savior, your paradigm shifts." Saving Zod made him realize that Clark does care about Kryptonians. Or did it? When Clark leaves, Zod jumps off the roof and flies away.
It appears Clark's blood has restored Zod's super powers.
Rating: 3 / 5 Stars