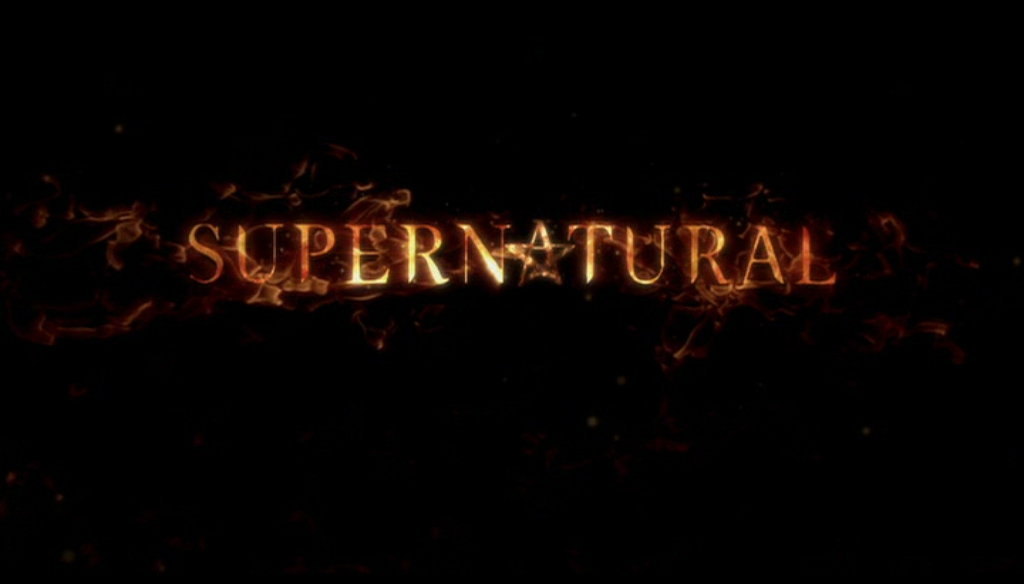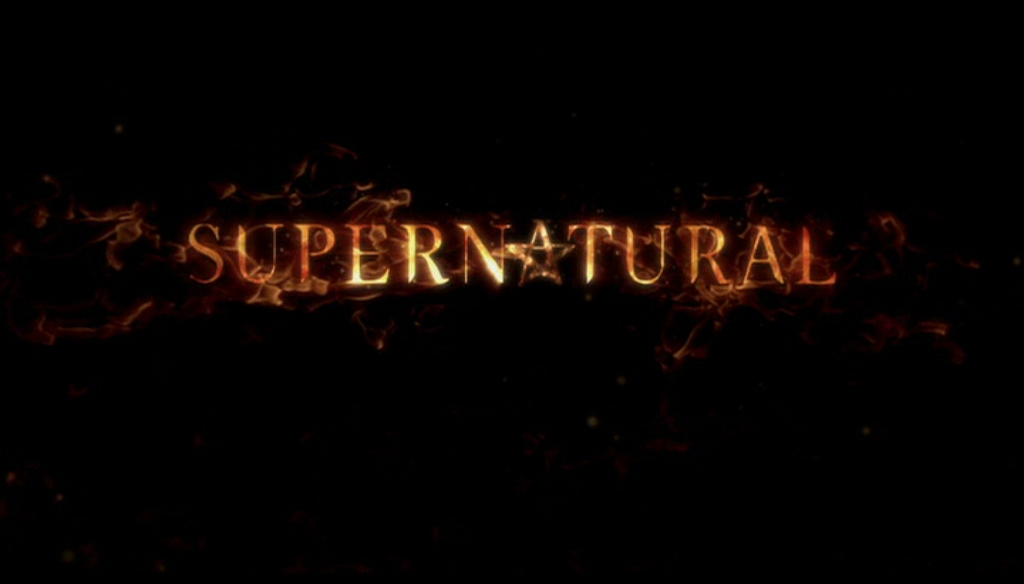 Okay, you got the fast and dirty on the humans of the CW's show Supernatural in Part 1 — now you need to know what they're up against. If it's human, you won't find it here, because, Cousin, the business is all about the inhumans (except those two times when the Winchesters had to deal with cannibal-hicks, but we aren't even going into that). Start up "Stranglehold" by your good ole Uncle Ted, and get ready to learn about all the nasties you thought were make-believe that our heroes have to deal with on a daily basis. Given the nature of this article, there will obviously be spoilers for the first four seasons of the show below.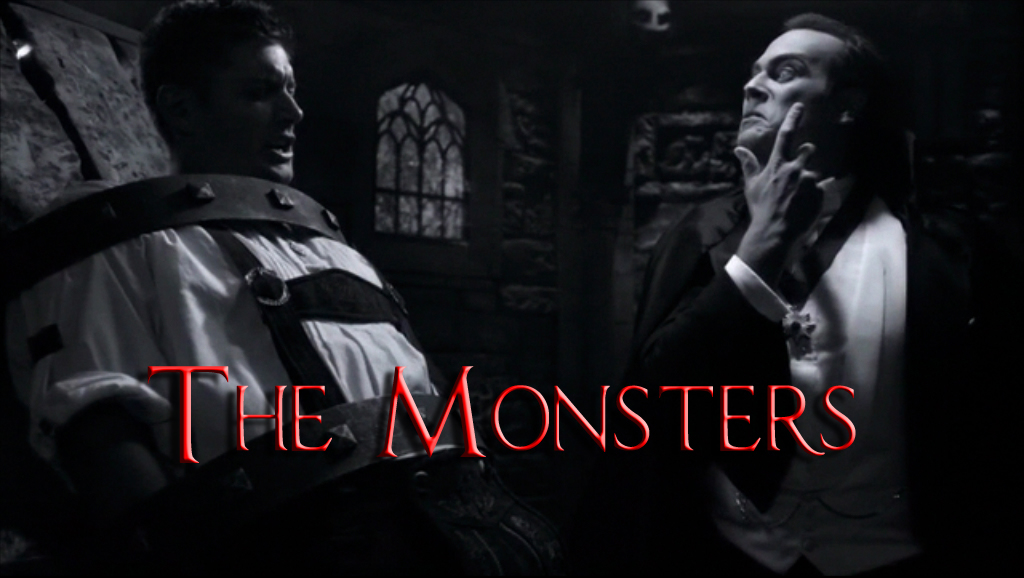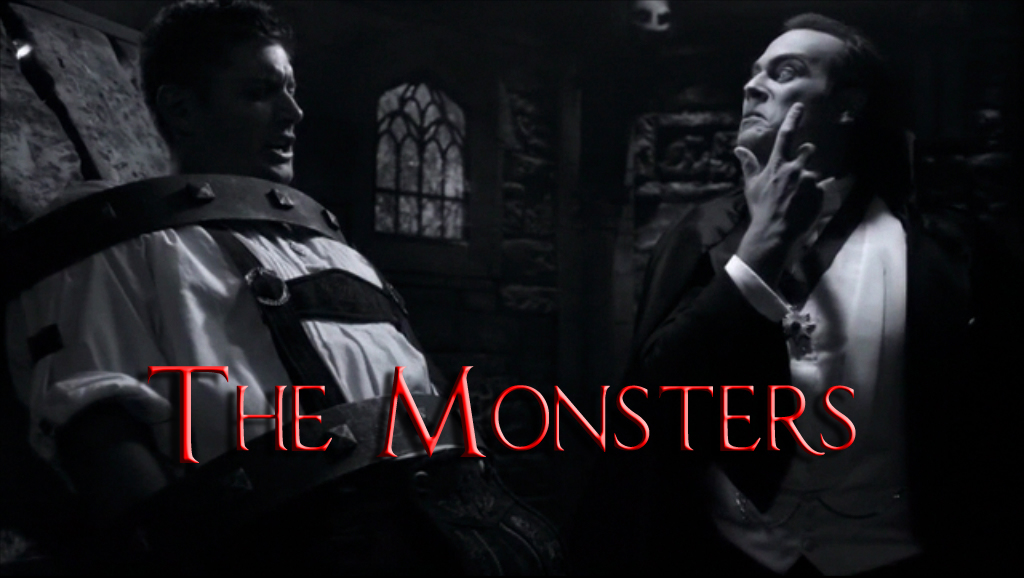 Werewolves, Tulpas, zombies, witches, wendigoes, rougarou… everything is real. Well, everything except Godzilla and Big Foot. That's the first thing you have to realize. All the nasties you read about in mythology books, hear about in urban legends, and watch in late night B-movie horror marathons: all real. In the overall myth-arc of the show, two kinds of supernaturals play a bigger role than others. Those two, we'll save for last. During their years, the boys have come up against just about everything, but here's a taste of the monsters that they run into more often than the others.
Vampires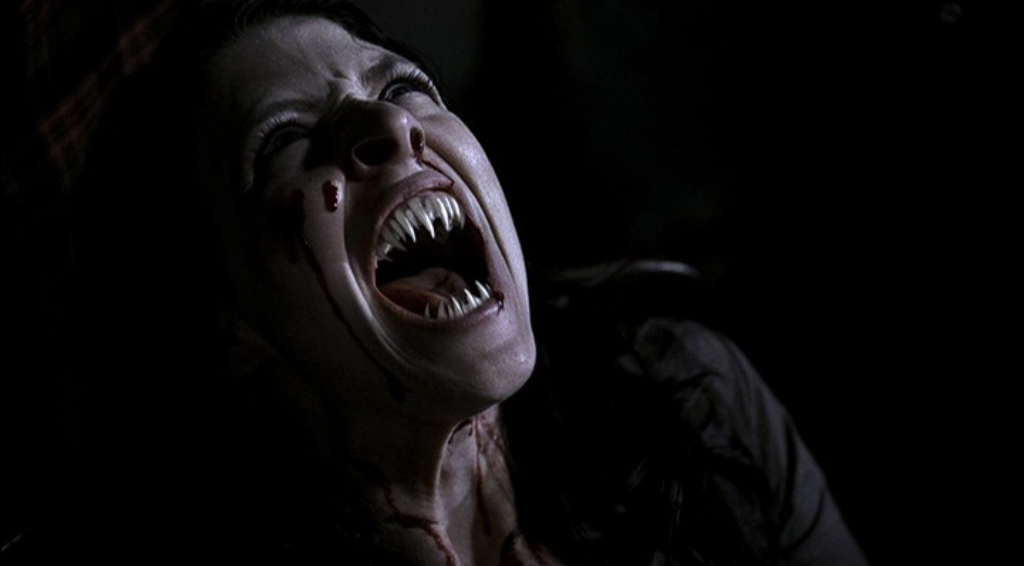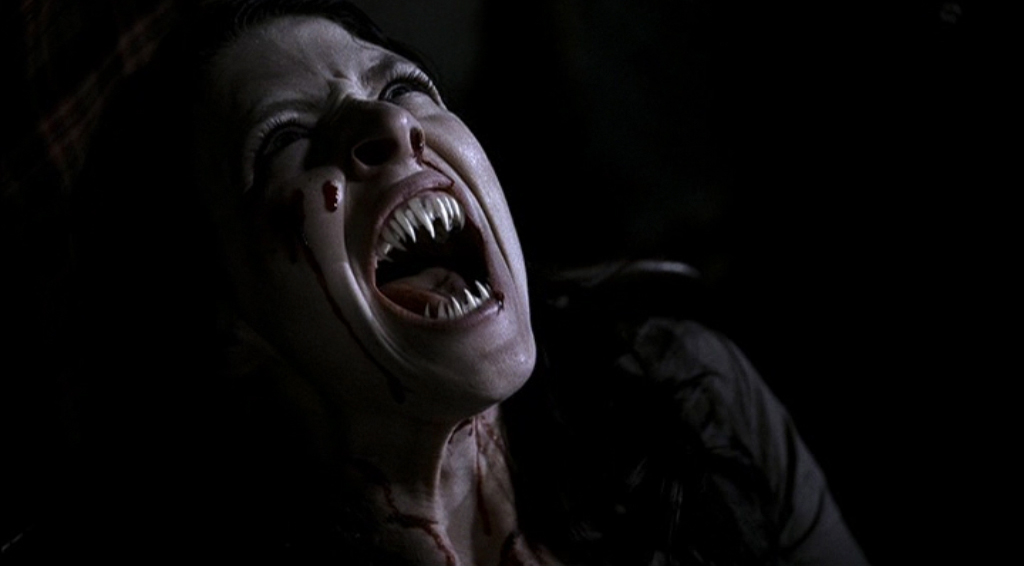 Typically, vampires are bloodthirsty and savage predators that need to drink blood to survive. Human blood is top shelf for them, but some groups have started to resist the urge to feed on humans and stick to cattle. They don't have a set of fangs that pop out, but a whole row of top and bottom teeth that descend over their human teeth (like a shark's). They are pretty rare since they've been a specialty of hunters for years, and they seem to have the ability of immortality (given they keep their heads on).
Shapeshifters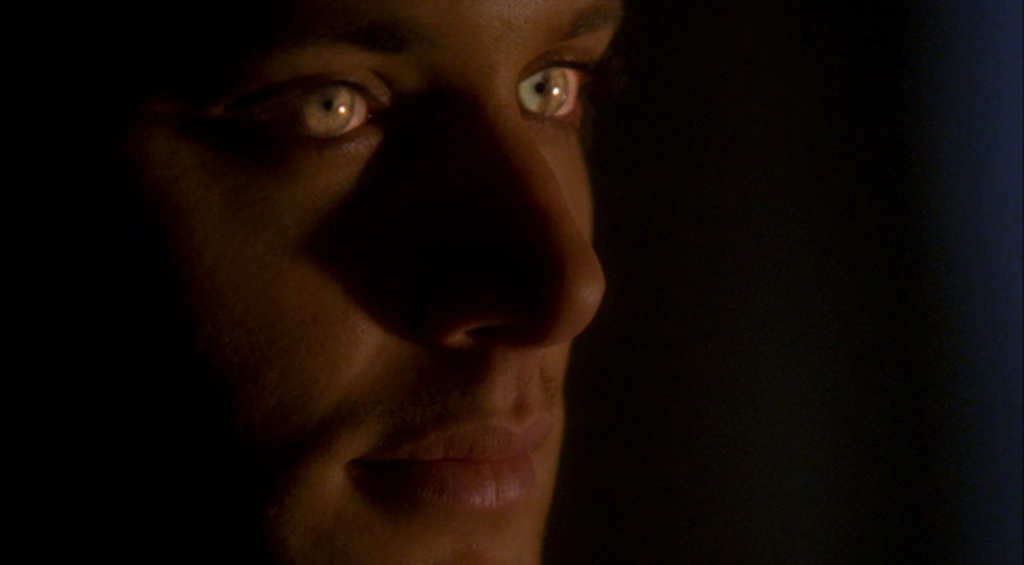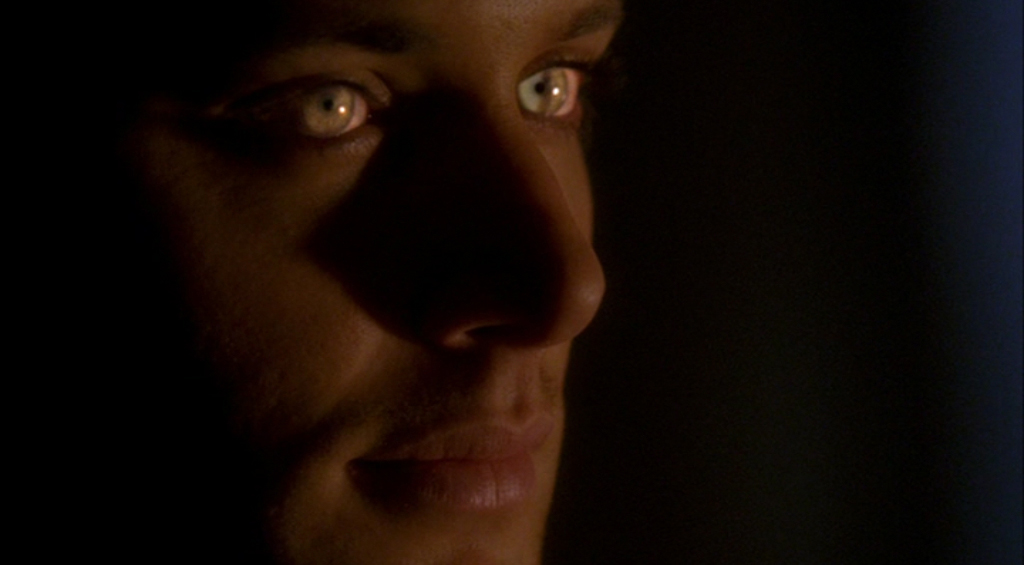 Shapeshifters can change their shape into other people, actually shedding their skin, teeth, hair, nails, etc. in the process. They can even access the thoughts and memories of the person they're mimicking, and for all intents and purposes become that person's duplicate. The only way to identify a shapeshifter is by the retinal flare their eyes give off when on camera and in certain light. You never get to see what they look like when not mugging as someone else, but you get the idea that it isn't pretty. All of them use their abilities for illegal purposes (theft and murder); however, why they do this is never explained fully.
Reapers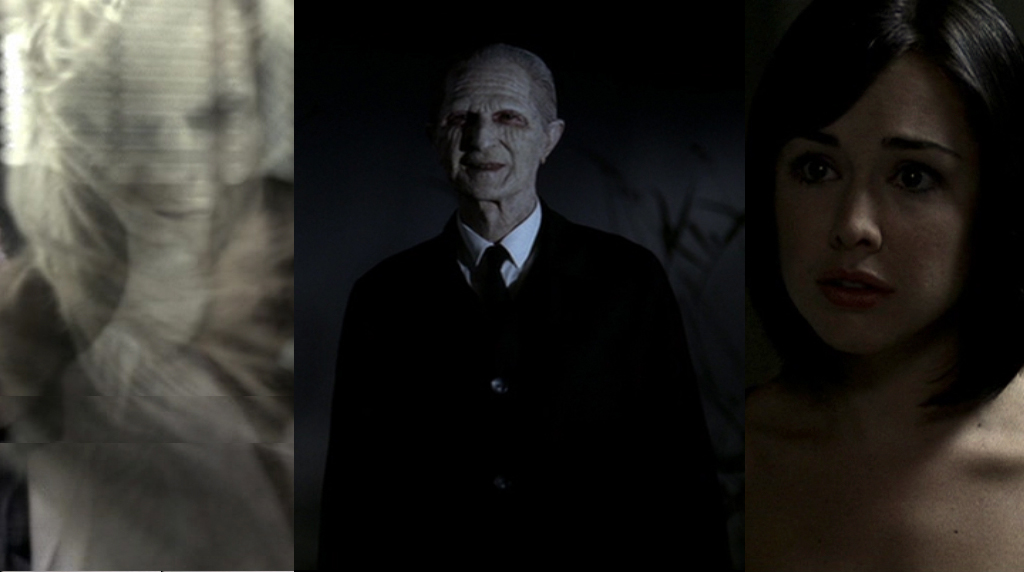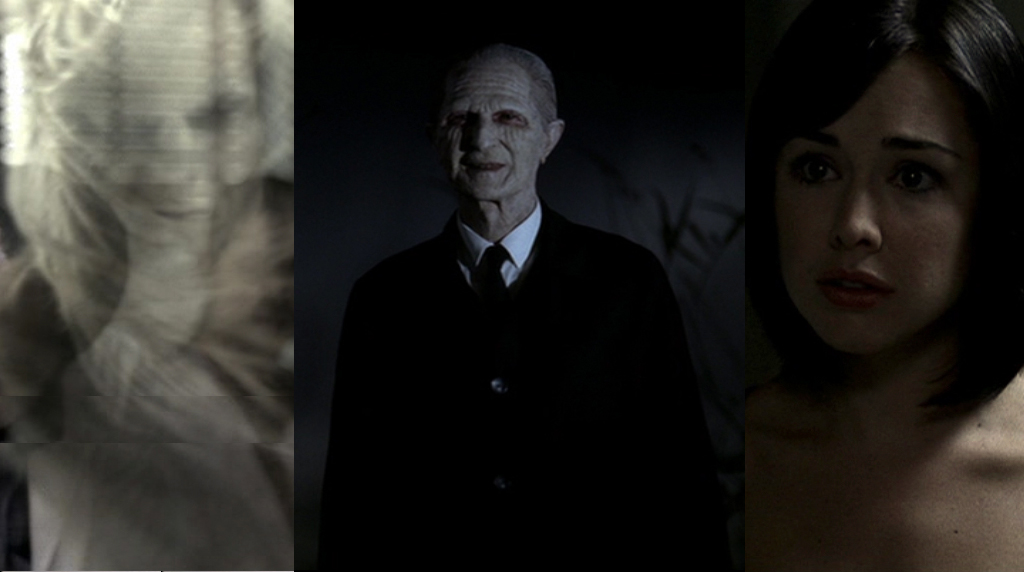 The ferrymen for the dead, Reapers take newly dead souls (the ones willing to go) to the after life. They are aligned with neither Heaven nor Hell because, honestly, it doesn't matter who's in charge. Death's open on weekends and holidays, 24/7. If you get into some seriously dark magicks, you can trap a Reaper and control it, having it save certain people from death in exchange for killing certain other people. This is seriously not something you want to play around with; if you think messing with demons is a bad idea, try jerking one of Death's employees around on a leash and see where it gets you. While they do have a "true form," they can look however they want. Whatever will get that soul to wherever it needs to go, the Reaper will become it.
The Trickster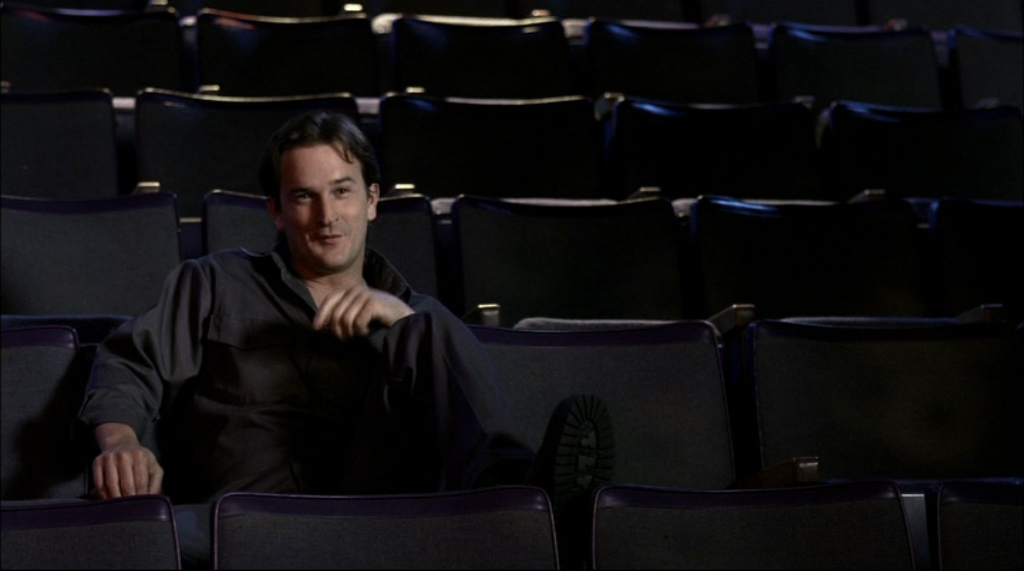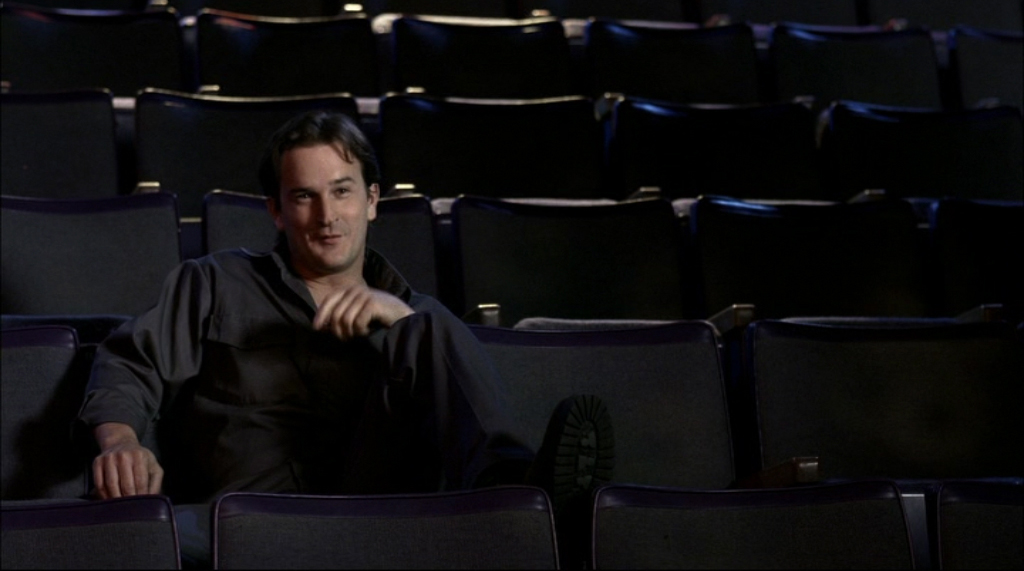 While the Winchesters haven't met the Big Man upstairs, they have come across a few pagan gods over the years. The Trickster, in particular, seems to have a developed a shine for the brothers. Neither with nor against the brothers, despite the fact that they've tried to 86 him many times, the Trickster seems to be somewhat neutral in the bigger picture. He even tried to help Sam deal with the inevitable death of Dean, albeit in a roundabout, dark way. His pranks are morbid, usually violent, and sometimes deadly, and he can manipulate and create realities as he sees fit.
Ghosts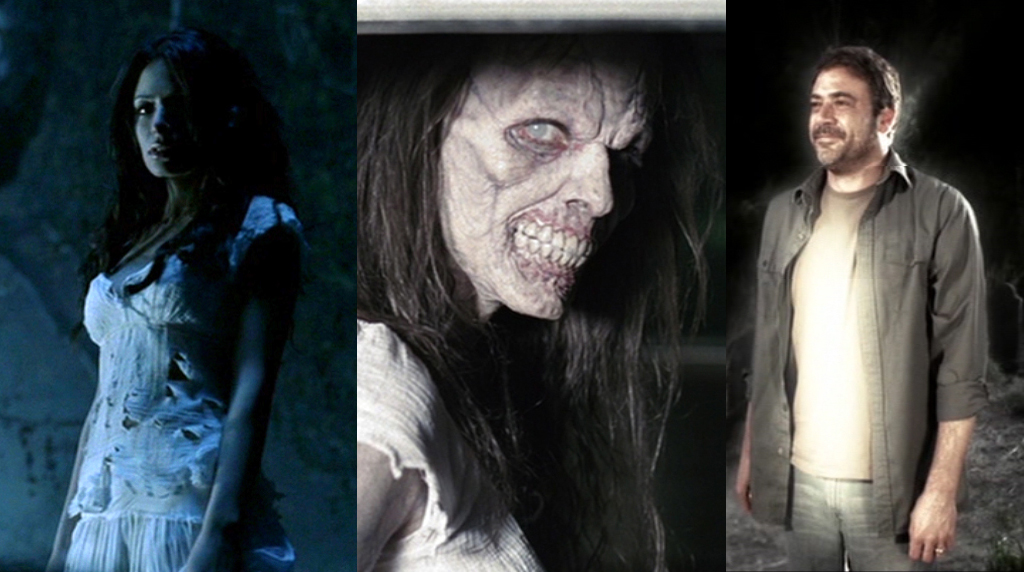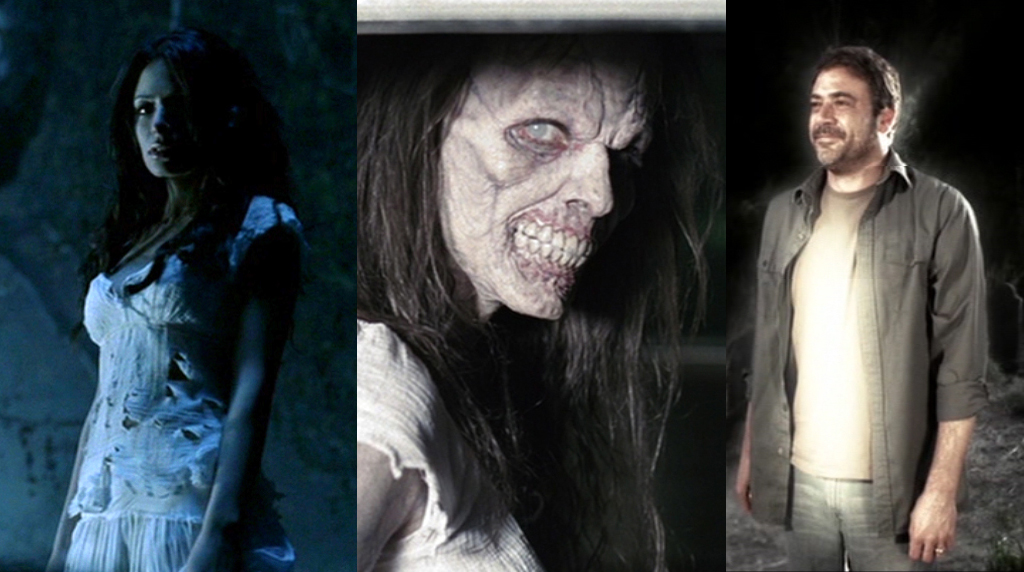 Pretty self explanatory with this one. Ghosts are the spirits/souls of people who died. They stick around for various reasons — unfinished business, unwillingness to leave, to seek revenge for how they died, or to just continue the evil they wrought in life in death. Sometimes, they are brought back to our plane of existence by summoning spells. They can look like people (usually themselves when they were alive), objects, or animals. They can sometimes infect living people with something called Ghost Sickness. Not all ghosts are "bad," but the boys make it seem like they can't stay here and need to move on no matter what.
Psychic Kids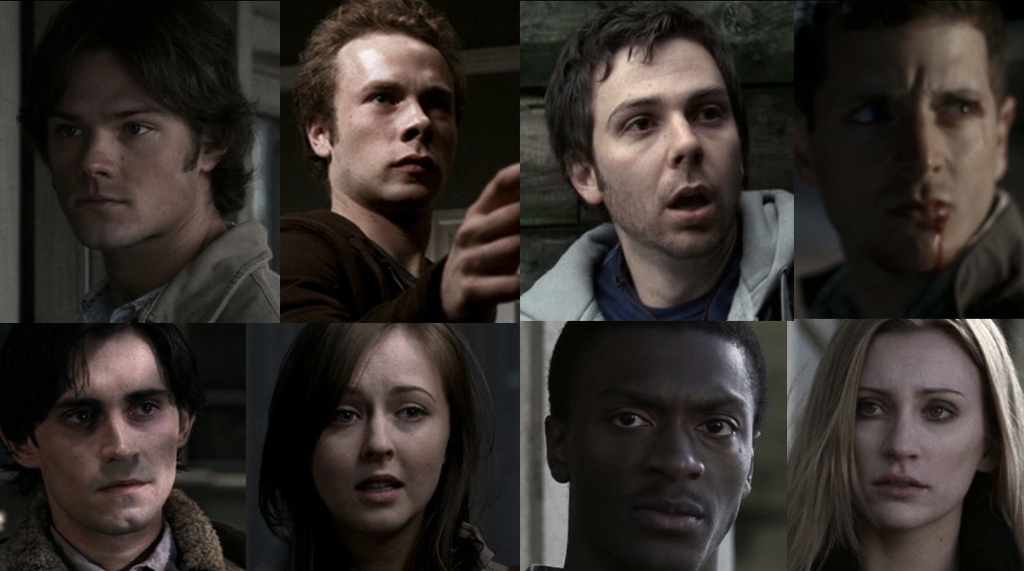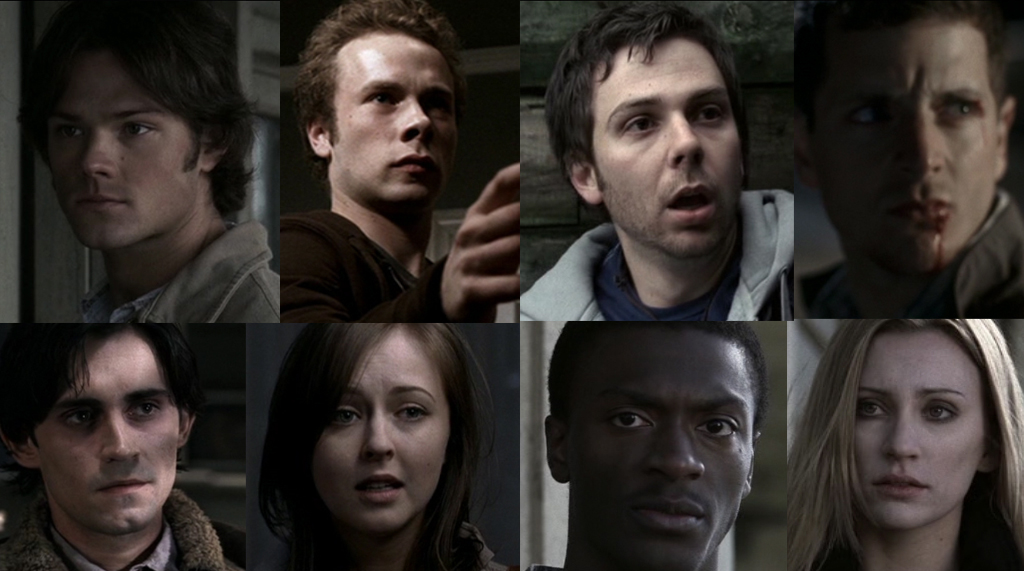 (top l to r: Sam Winchester, Max Miller, Andy Gallagher, Ansem Weems;
bottom l to r: Scott Carey, Ava Wilson, Jake Talley, Lily)
Of Azazel's handpicked special children, these were the handful that the boys came across. Each developed a special ability at the same time, and while not all of their mothers died, most of them did. One kid killed himself, another was killed by Gordon. The rest were a part of Azazel's Last Man Standing in Cold Oak, South Dakota. There it was discovered that if you start developing the one ability you have, a whole slew of others come to you easy peasy.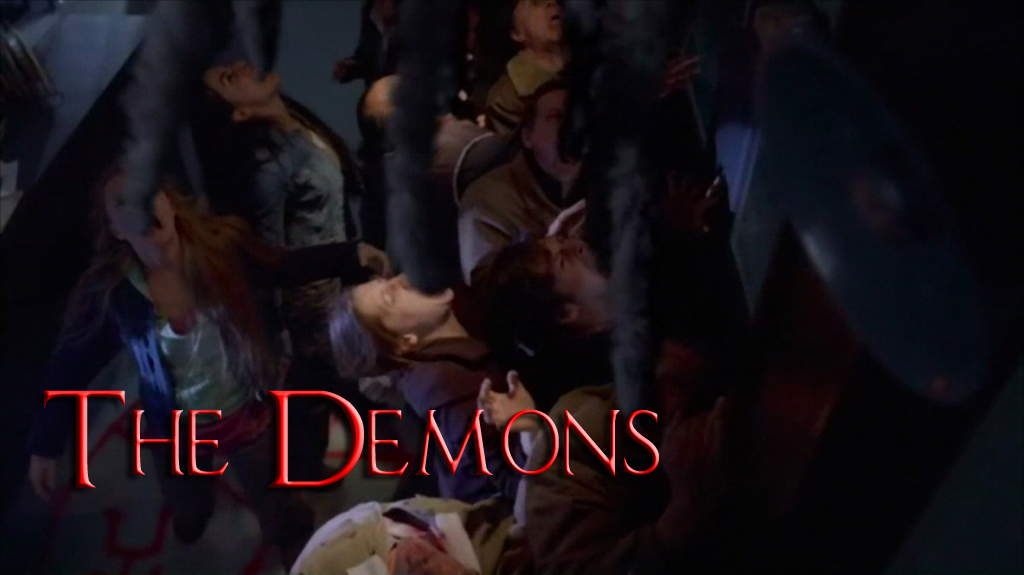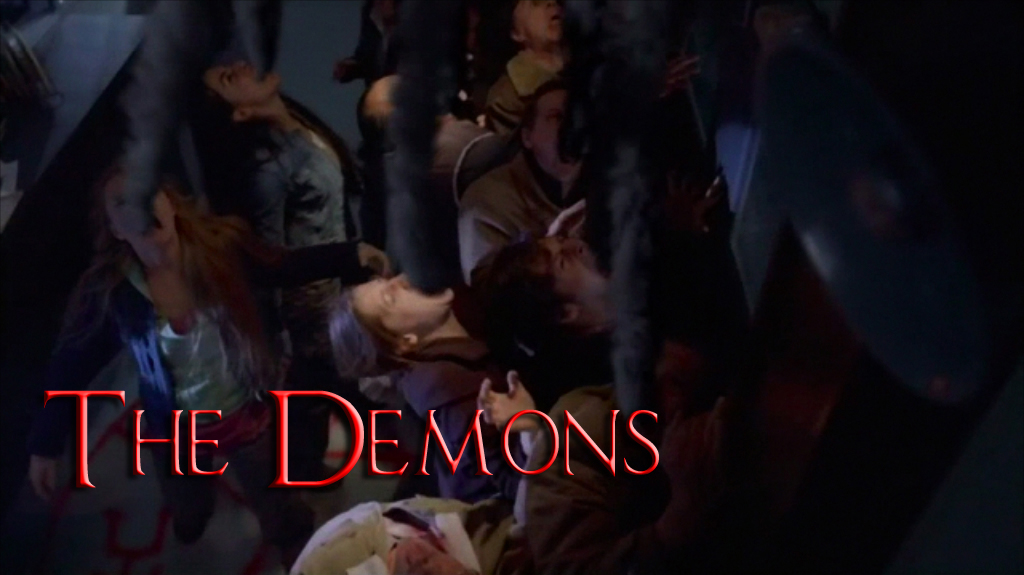 Demons. They're like a bad penny: always showing up. Most, but certainly not all, were once human. Time in Hell slowly strips away your humanity until you become a demon. They appear as black smoke when they aren't riding inside some poor sap, and they make a lot of deals with humans. Depending on what kind of demon they are and what their ranking is, their eyes will be black, yellow, red (Crossroads Demons — the ones you make deals with), or white. Black-eyed demons seem to be the most populous. They have a range of abilities and powers (simply super strength to powers similar to higher ranking demons). Here's a few worth knowing about.
Meg and Ruby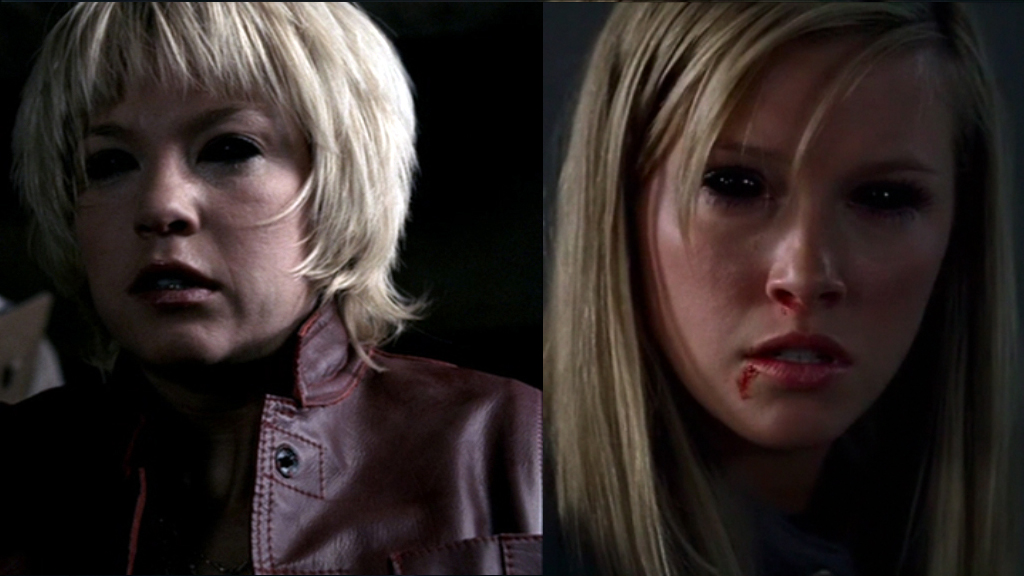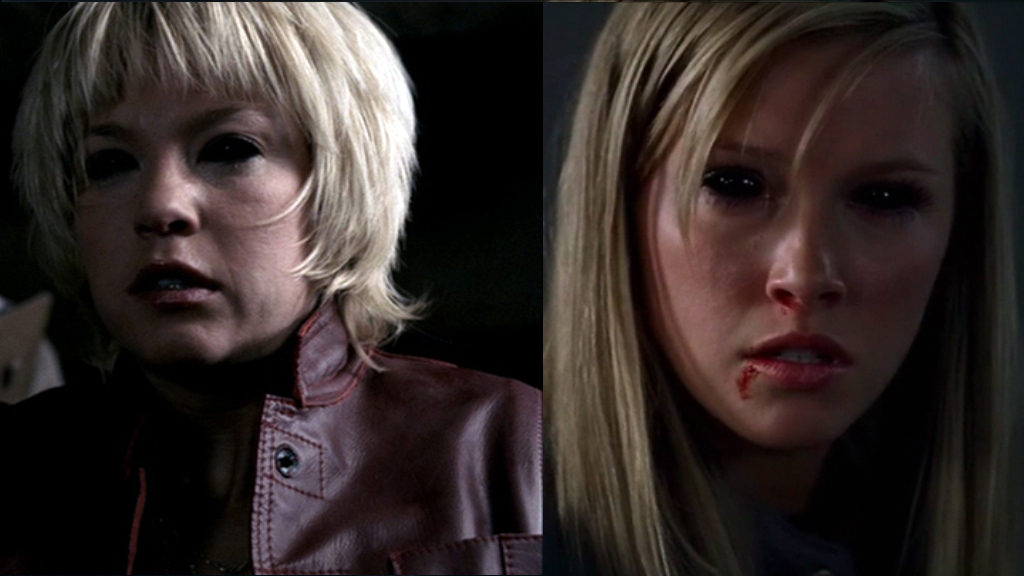 Meg and Ruby are two examples of black-eyed demons. Both gave the boys a run for their money, that's for certain. While it's unknown if Meg was human at one point, Ruby definitely was. In fact, she used to be a witch that summoned a demon and got it to do things for her. Obviously, that didn't end so well. Ruby firmly planted herself in between the boys, drove a them apart, and duped Sam into fulfilling Azazel's plan. As for Meg, not much is known about her other than she is referred to as Azazel's daughter.
Azazel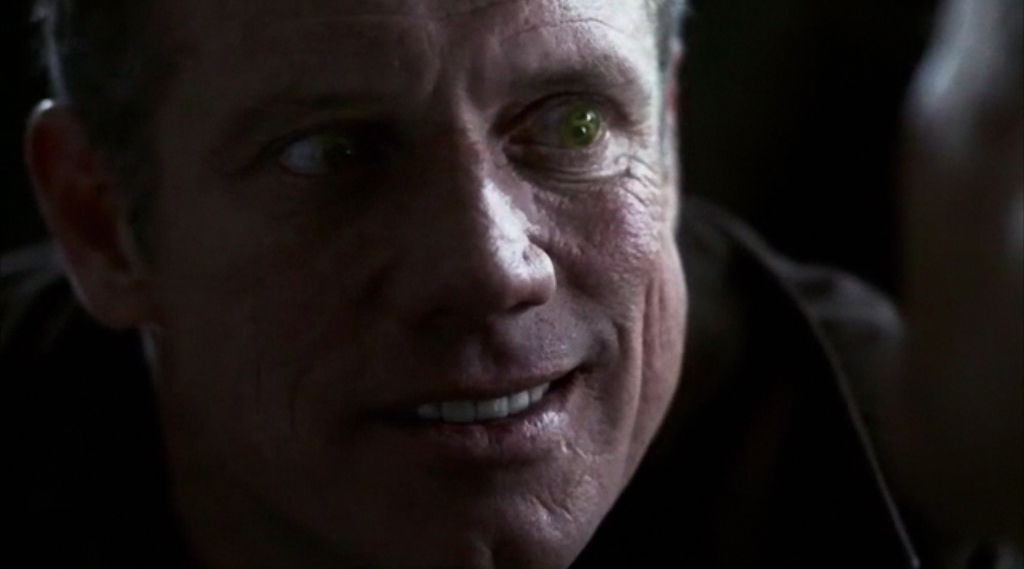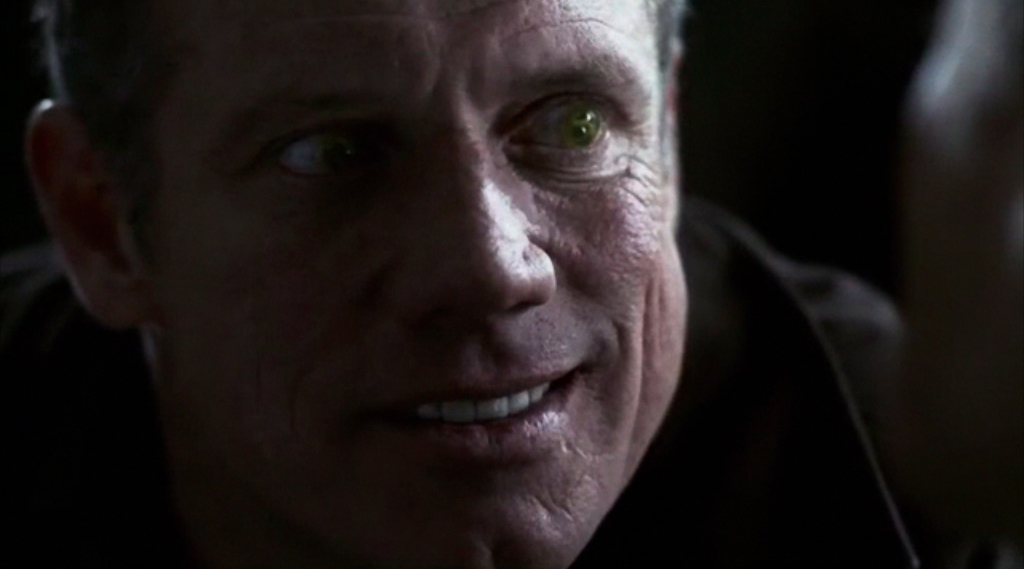 Also called Yellow-Eyed Demon for obvious reasons, Azazel is the source of all the Winchesters' heartache. Sent out on a mission that involved finding a "special" child for Lucifer, he went around making deals people couldn't refuse. One of those people was Mary Winchester. The kids he chose grew up to have abilities and powers, and died off until there was only one left. Azazel did his job well, with his endgame finally coming into fruition with Sam.
Alastair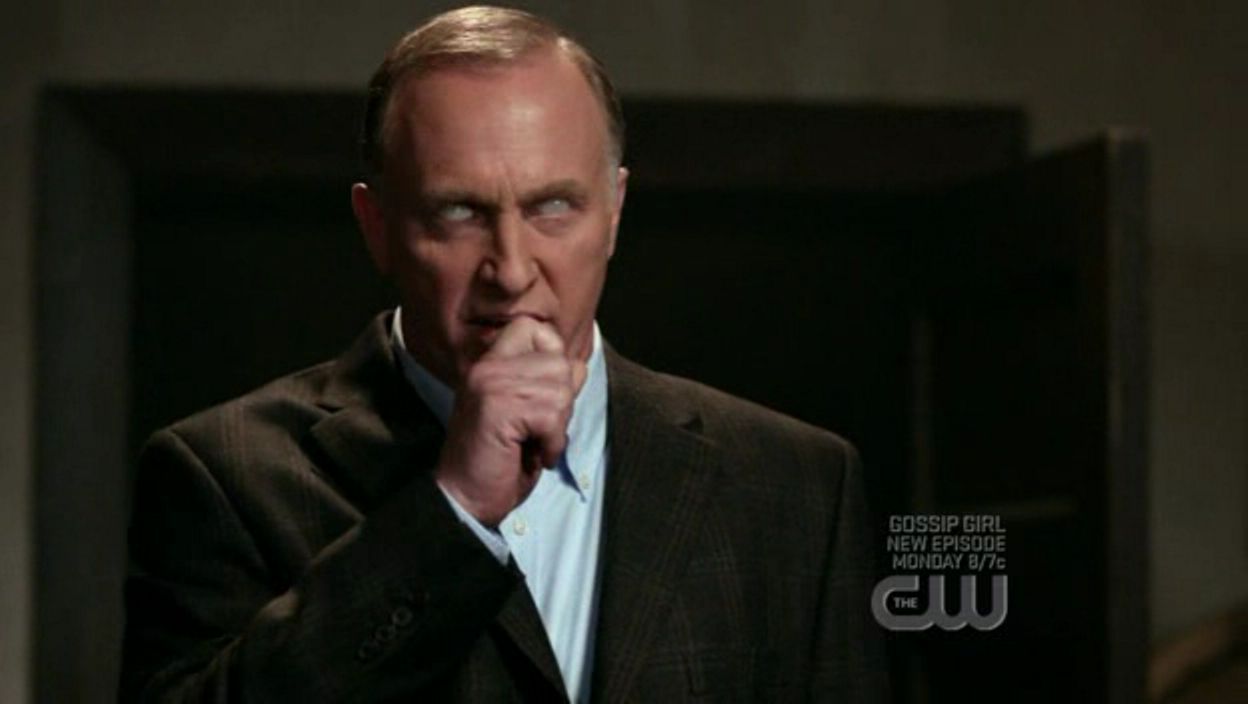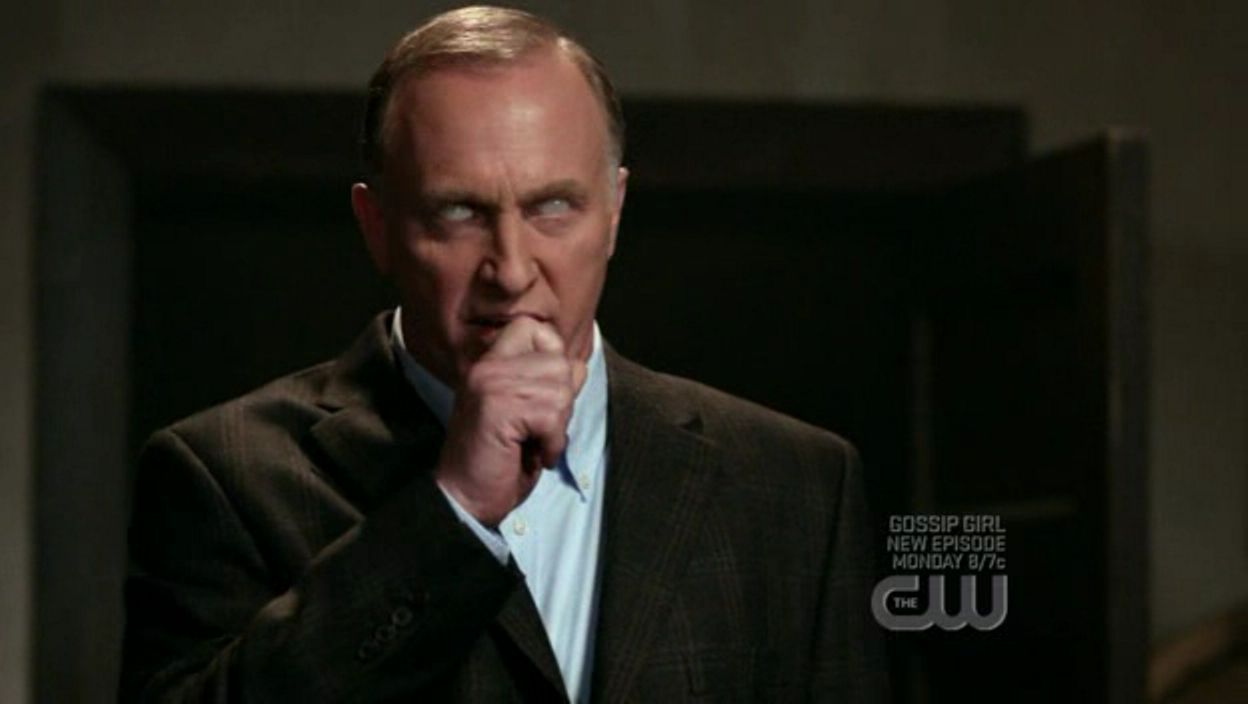 (Cap from In A Dream Caps)
A master in the art of torture, Alastair worked over both John and Dean during their time in Hell. He had a special job to perform, laying the Winchesters on the rack and doing his thing with them, but he really digs his job. Against his wanting, he came topside when word got out about Anna (who would have been very useful for the Hell side). A very cruel white-eyed demon, Alastair is not only immune to Ruby's demon killing knife, but even Sam's powers at first. Dude even knew how to send angels packing back to Heaven, and is buds with the Fourth Horseman itself, Death.
Lilith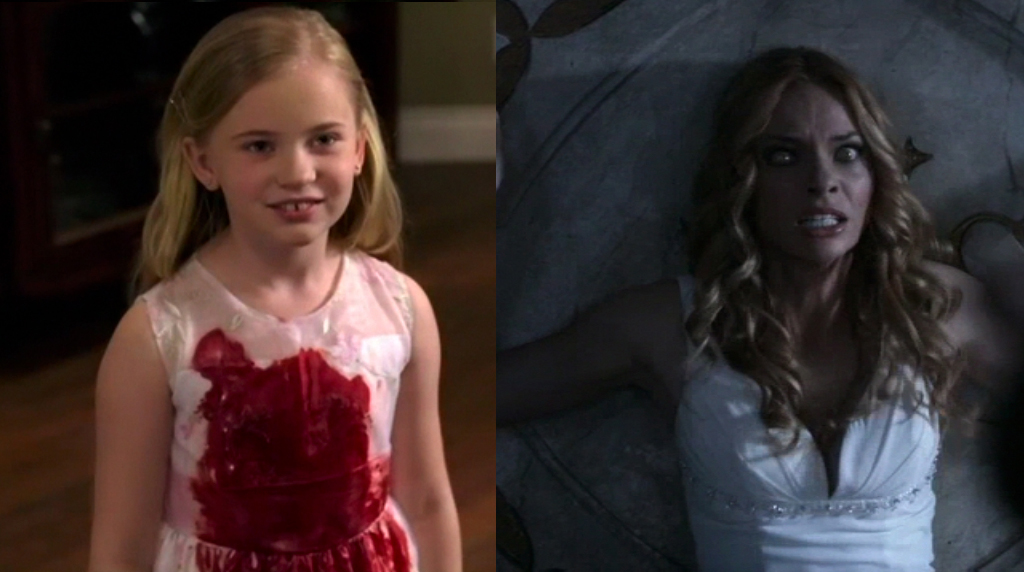 Lucifer's first human turned demon, Lilith was also the final seal that needed to be broken in order for Lucifer to be set free. She's another of the white-eyed demons, holds all the contracts the Crossroads Demons make, and is really twisted in sick when she feels like taking a "vacation." Nothing creepier than a demon-possessed child.
Lucifer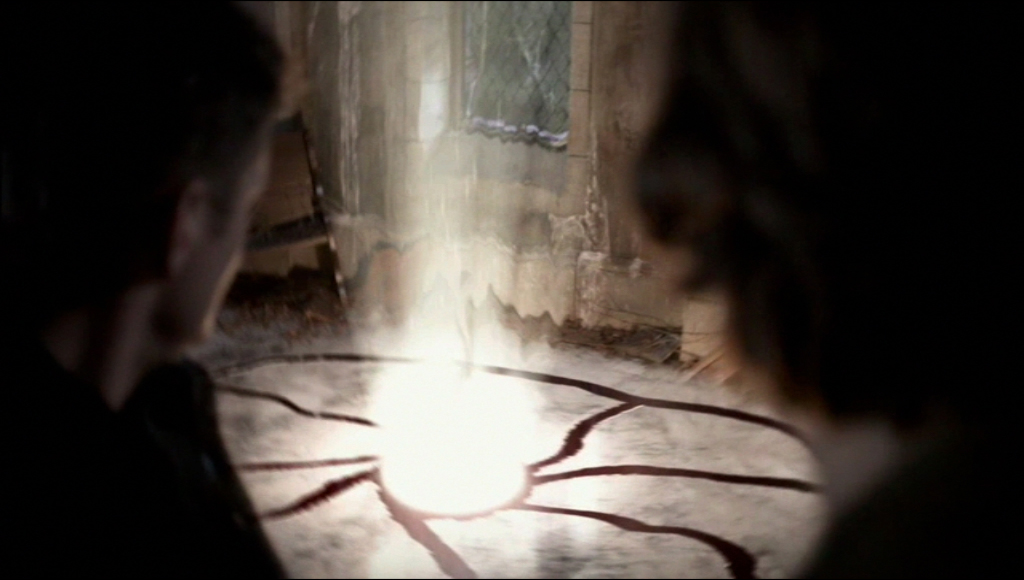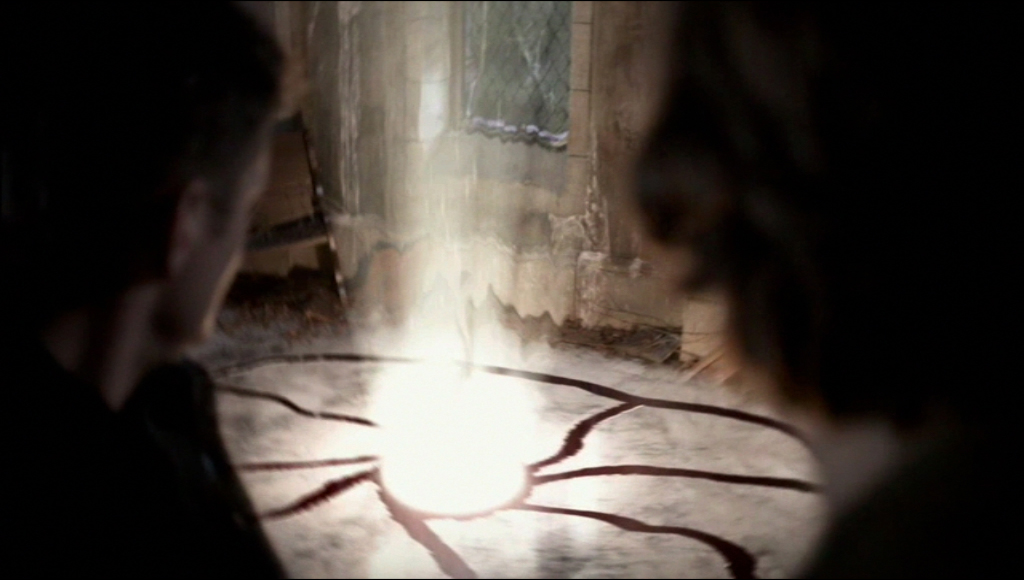 The first angel, the first demon, and maybe the biggest of the Big Bads, Lucifer is basically worshipped as God in Hell. He stood up to God, started the first war in Heaven, and fell big time when that war didn't pan out. No demon has actually ever seen him (except maybe Lilith), and he still has supporters among his former brothers and sisters in Heaven.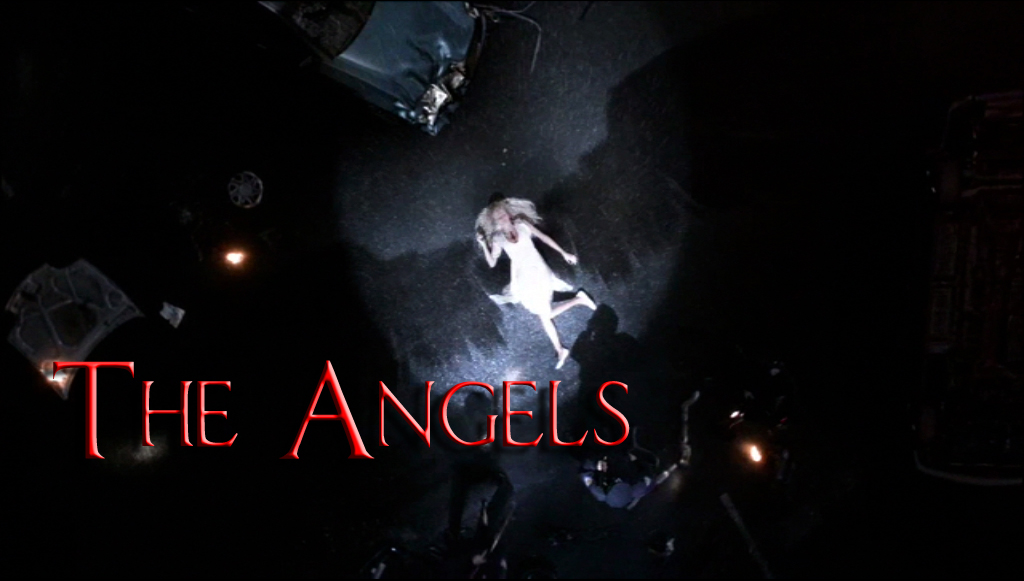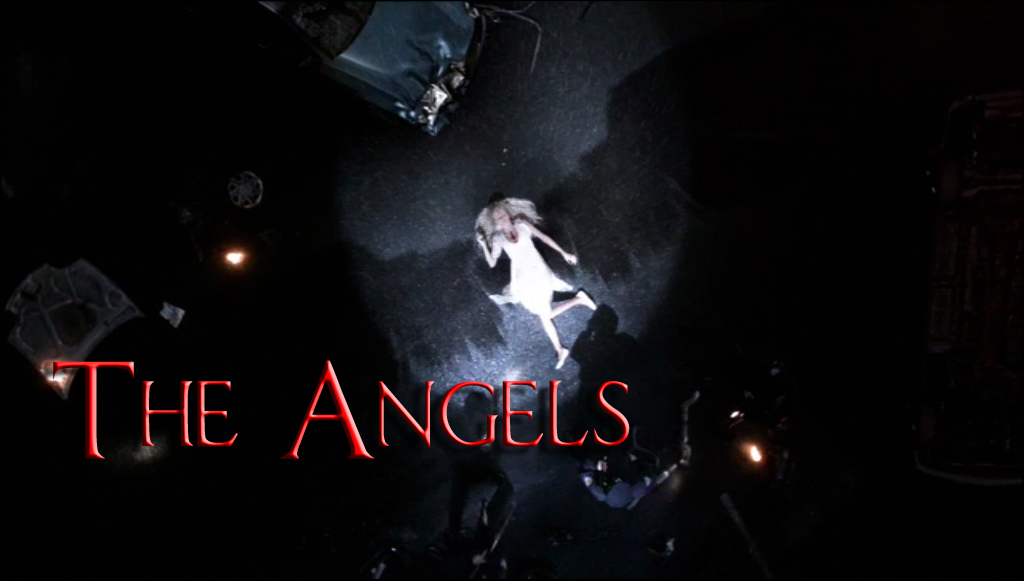 As much as it makes sense that if there are evil things out there, there should be good things out there too, angels are a relatively new supernatural for our heroes. This is the first time in thousands of years that angels have walked the Earth, and it turns out that isn't a good thing for us humans. The angels are imbued with what is referred to as "grace" (that's their power and purity and basically what makes an angel an angel). They possess humans much like demons, but it's alluded that the humans are willing hosts. Their true form and voice will pretty much melt your face off like the dude in Raiders, and these guys are all business and very militant. Every crime they could commit (lack of faith, disobedience) is punishable by death. Also, like the demons, none of the angels, save four, have actually ever seen God.
Castiel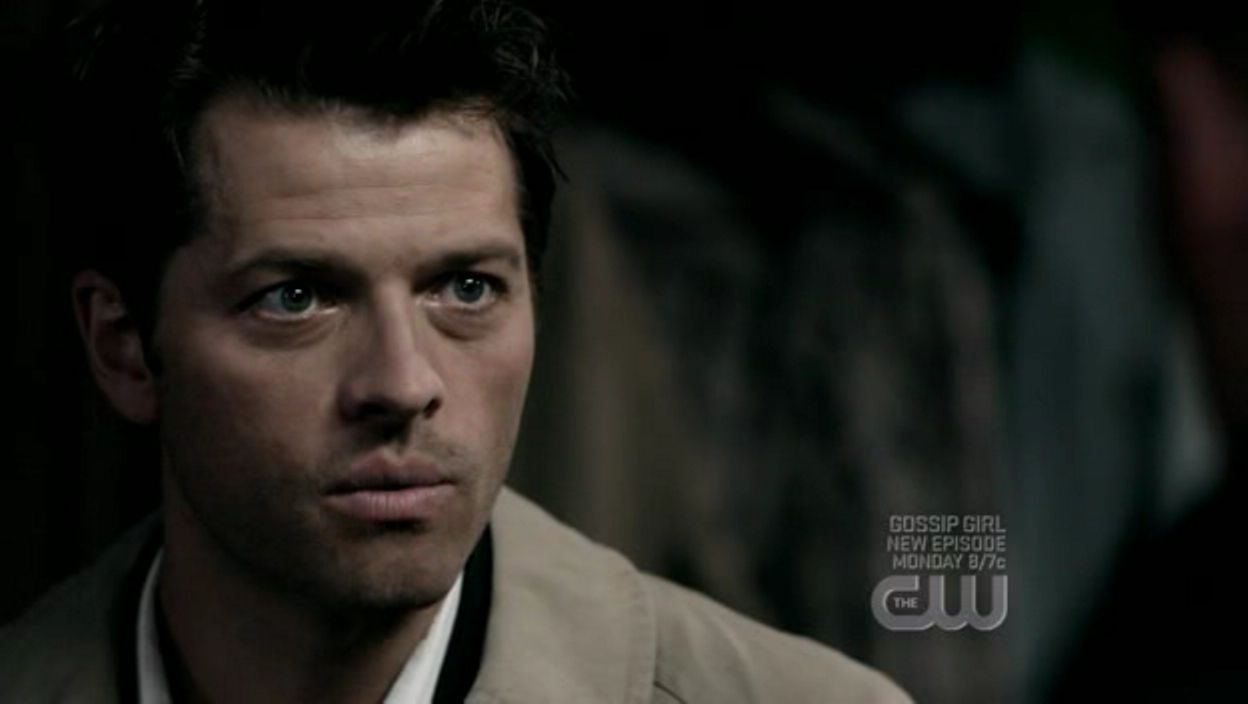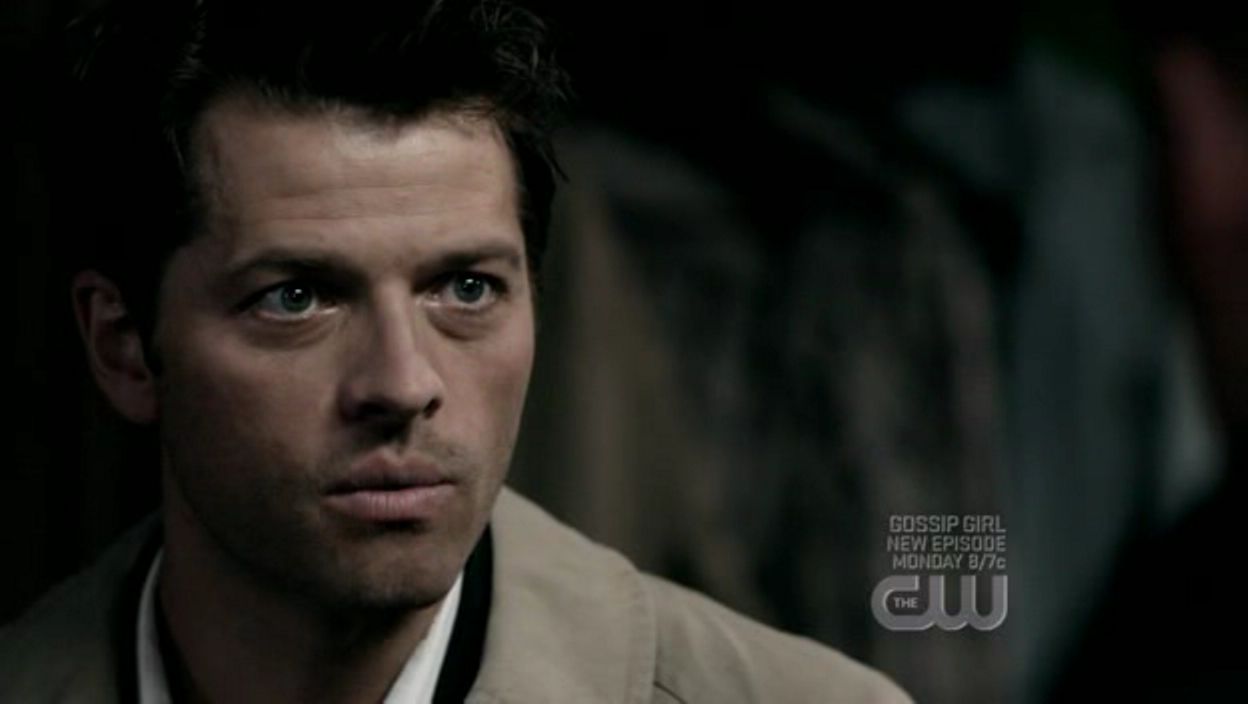 (Cap from In A Dream Caps)
The angel who pulled Dean out of Hell, Castiel is used to being the good soldier and following his orders without question. His increasing time on Earth causes him to start having doubts about the righteousness of the orders he's been getting in regards to the Winchesters. He grows so fond of Dean that eventually he disobeys his orders to help Dean stop Sam from breaking the final seal.
Uriel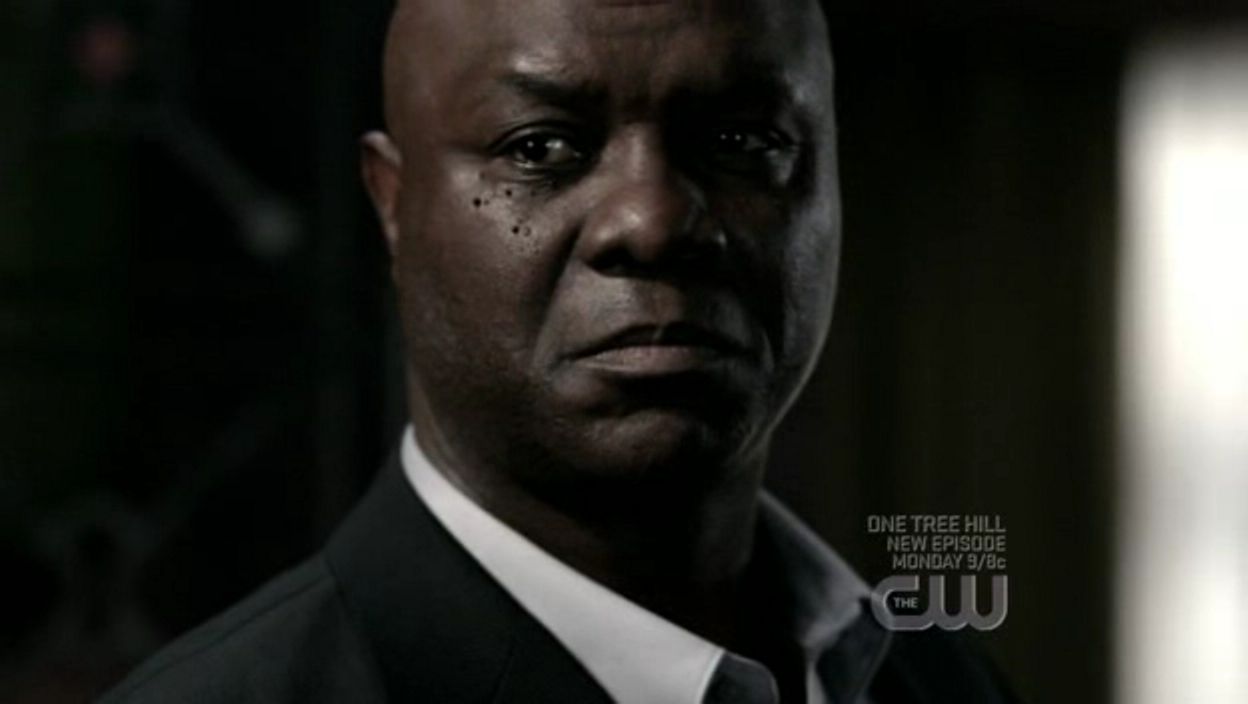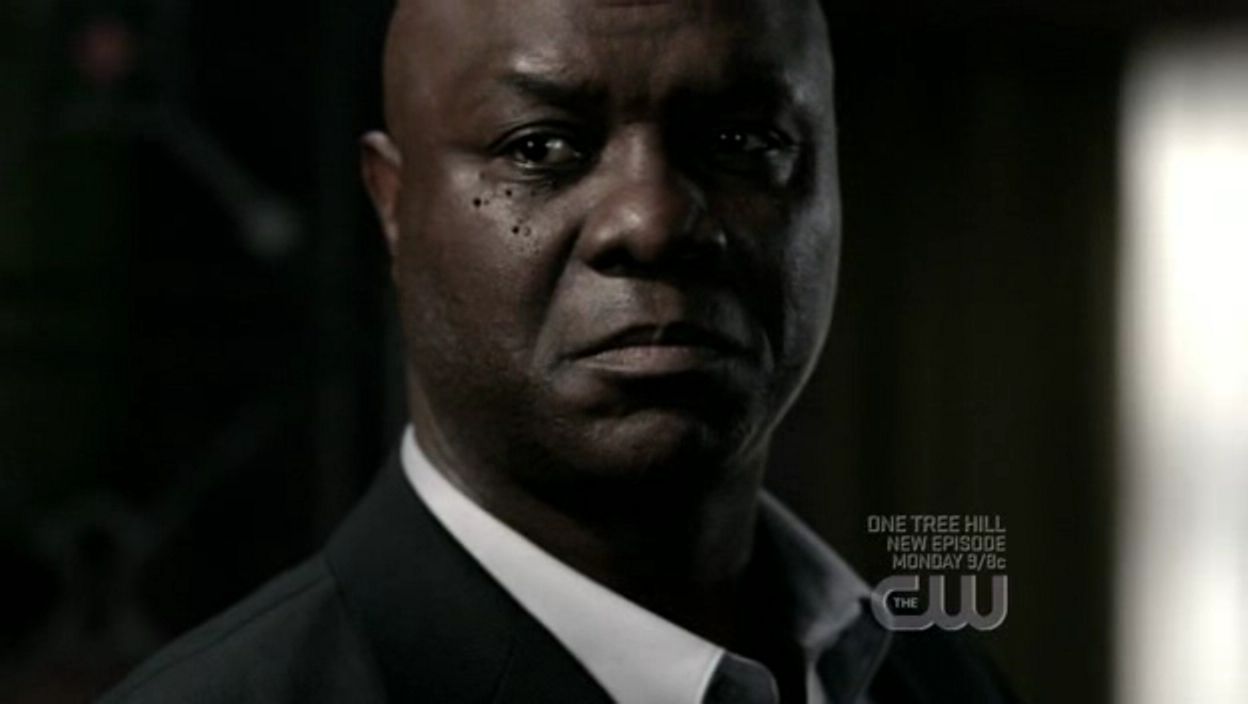 (Cap from In A Dream Caps)
A specialist in smiting, Uriel is a part of the same garrison as Castiel. Dude also has a serious hate for both demons and humans. Turns out that he was part of a faction of angels actively trying to set Lucifer free and kill Dean. When Castiel refuses to help him in his goal, Uriel tries to kill him but ends up getting himself stabbed in the neck by Anna.
Anna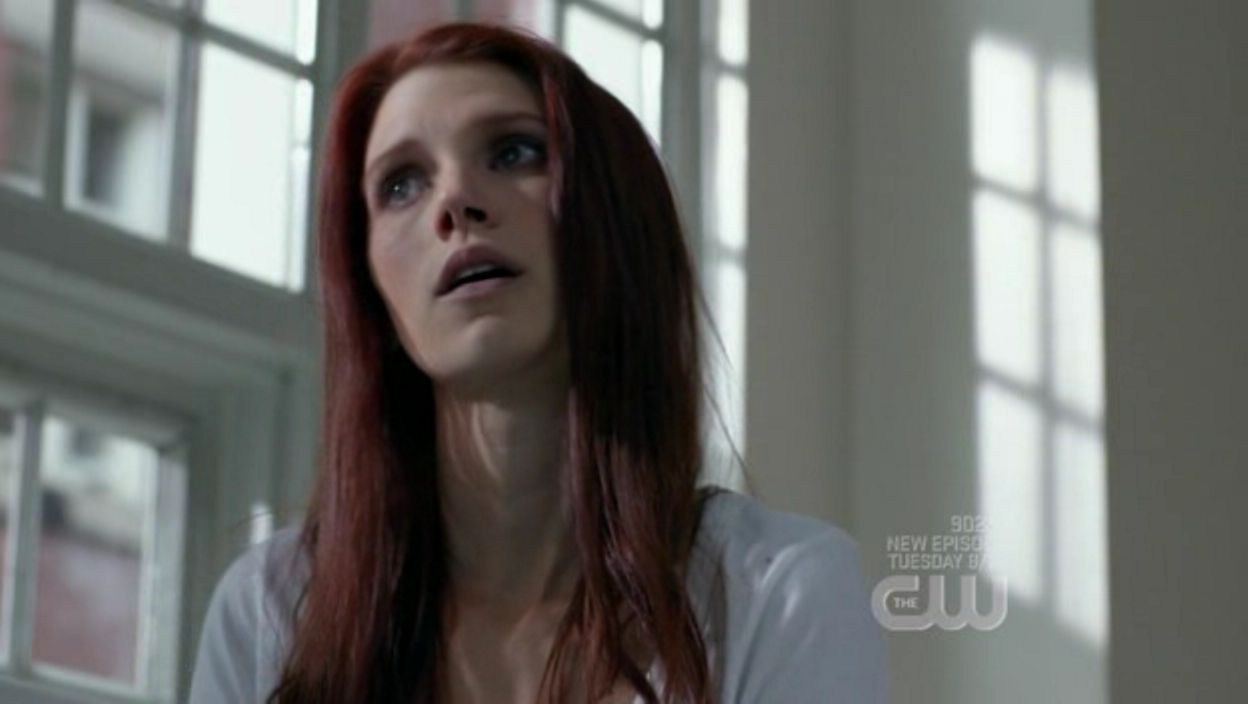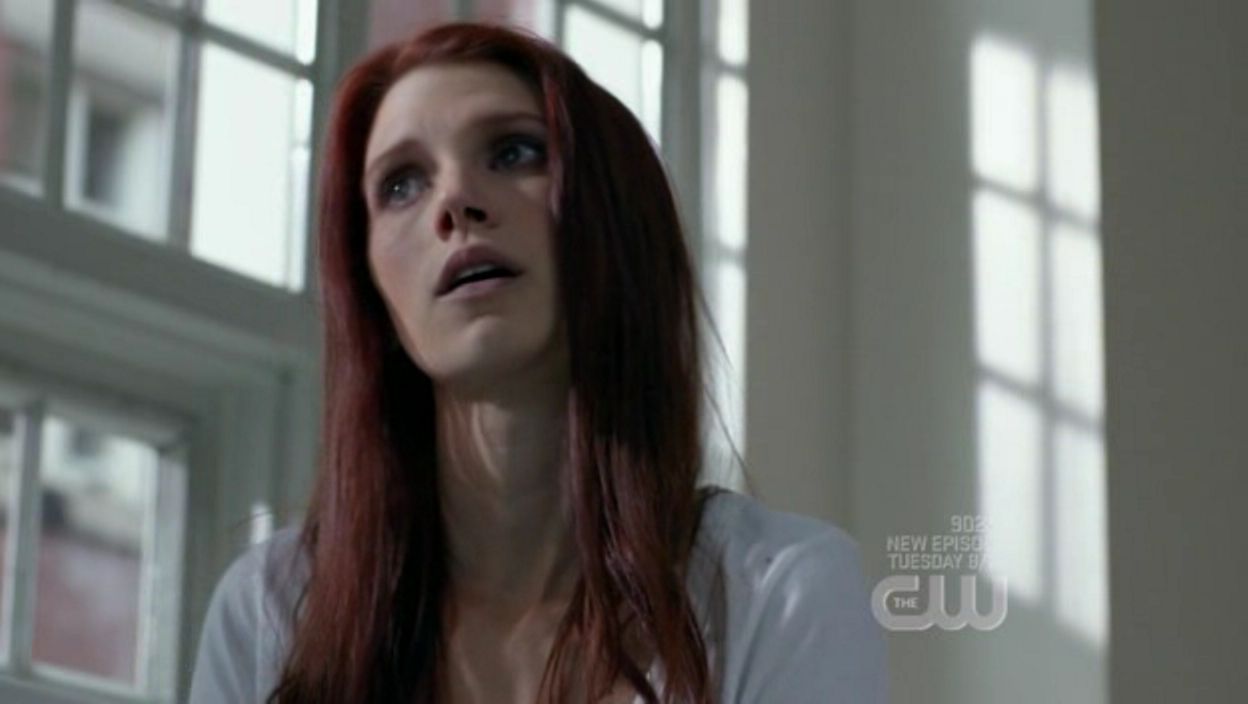 (Cap from In A Dream Caps)
Anna was originally a superior officer to Castiel and Uriel, but got tired of just watching humanity from afar. She ripped out her grace and became human. As a human, she forgets being an angel until Pamela helps restore her memory. Under a death sentence for her disobedience, she eventually is turned over to Heaven by Castiel.
Zachariah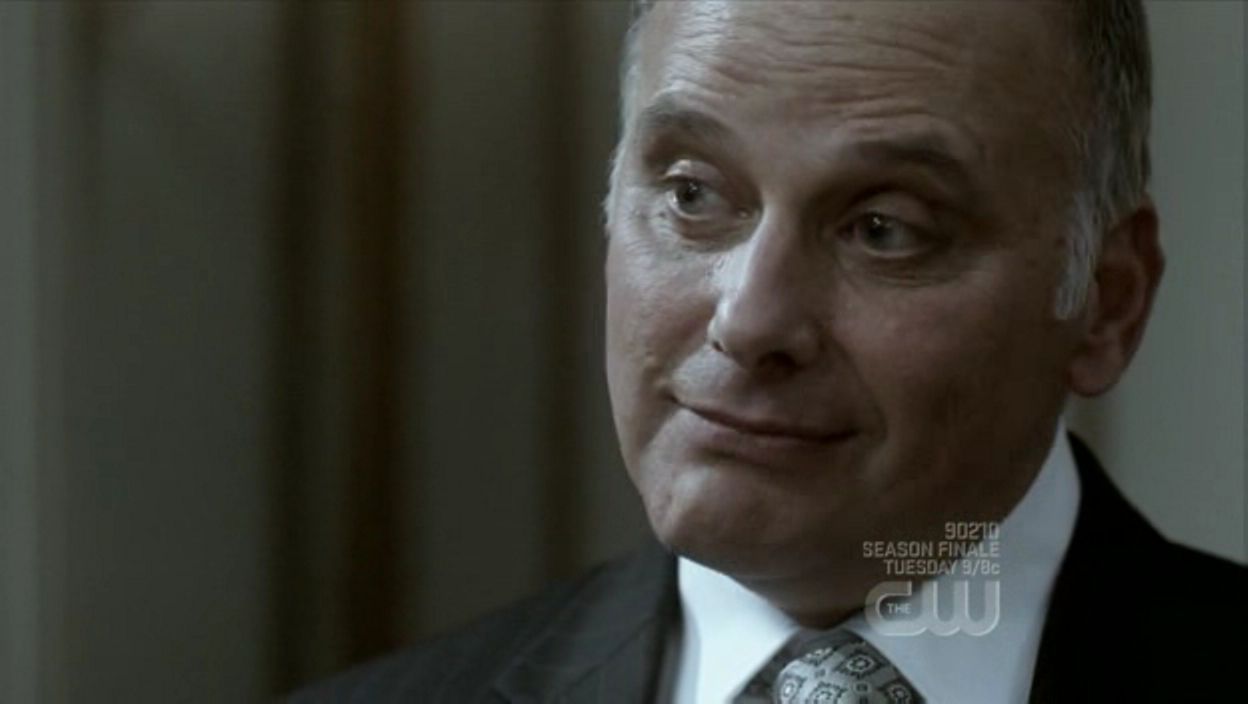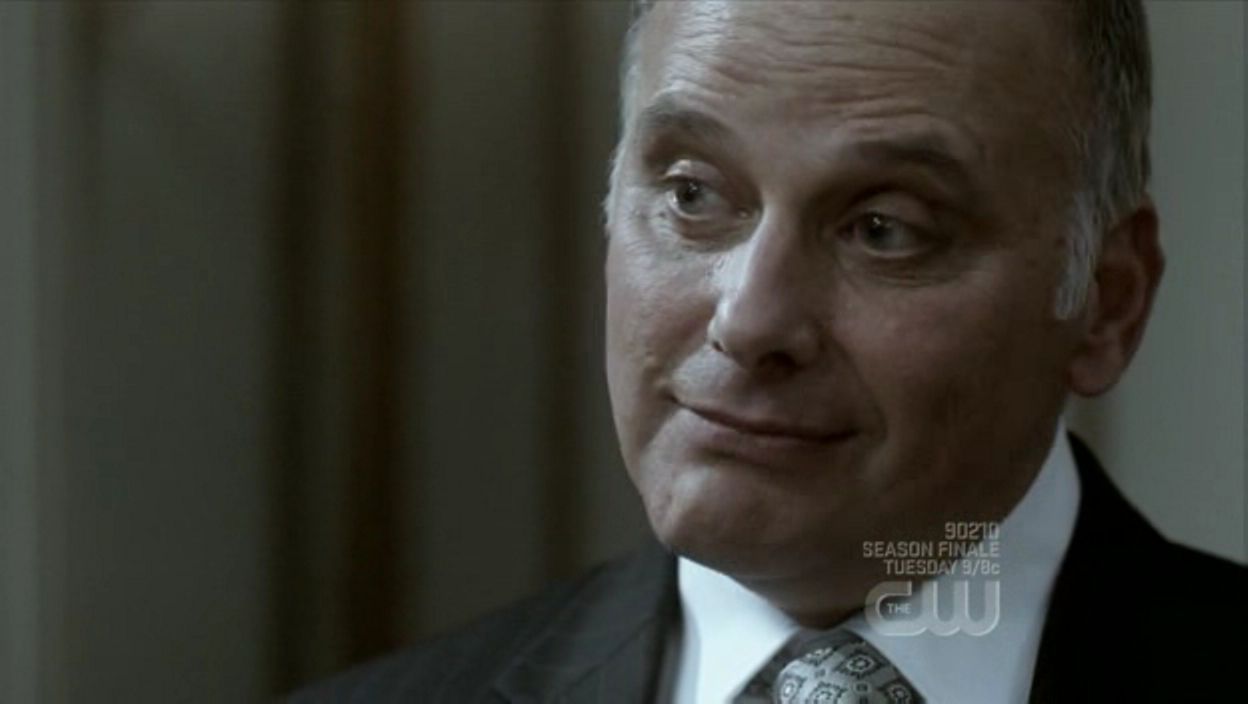 (Cap from In A Dream Caps)
One of the brass in the angel ranks, Zachariah comes down from Heaven to keep Dean in line when it becomes apparent that Castiel is having a hard time towing the party line. The top-ranking angels have decided that it's about time for Armageddon, and if they have to help it happen, that's the way it's going to be.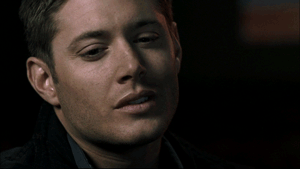 It's a strange, dangerous world out there, full of grey areas when it could be so much easier in black and white. The baddies aren't all entirely bad, and the supposedly good guys definitely aren't all good. If life were simple for the Winchesters, then this show wouldn't be half as entertaining and as engaging as it is.
With this info, you should be ready to hop in the Impala alongside the boys, and shotgun yourself some demons and save the world. Be sure to tune into The CW on Thursday, September 10th for the premiere of the fifth season.