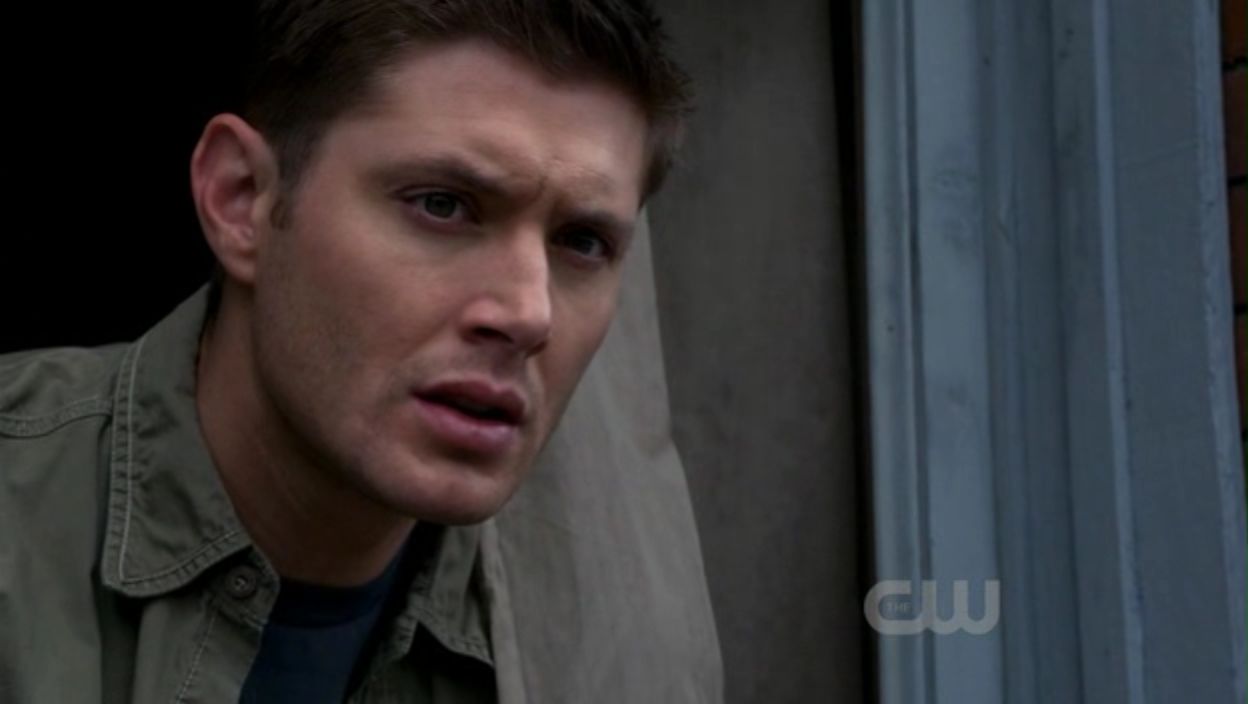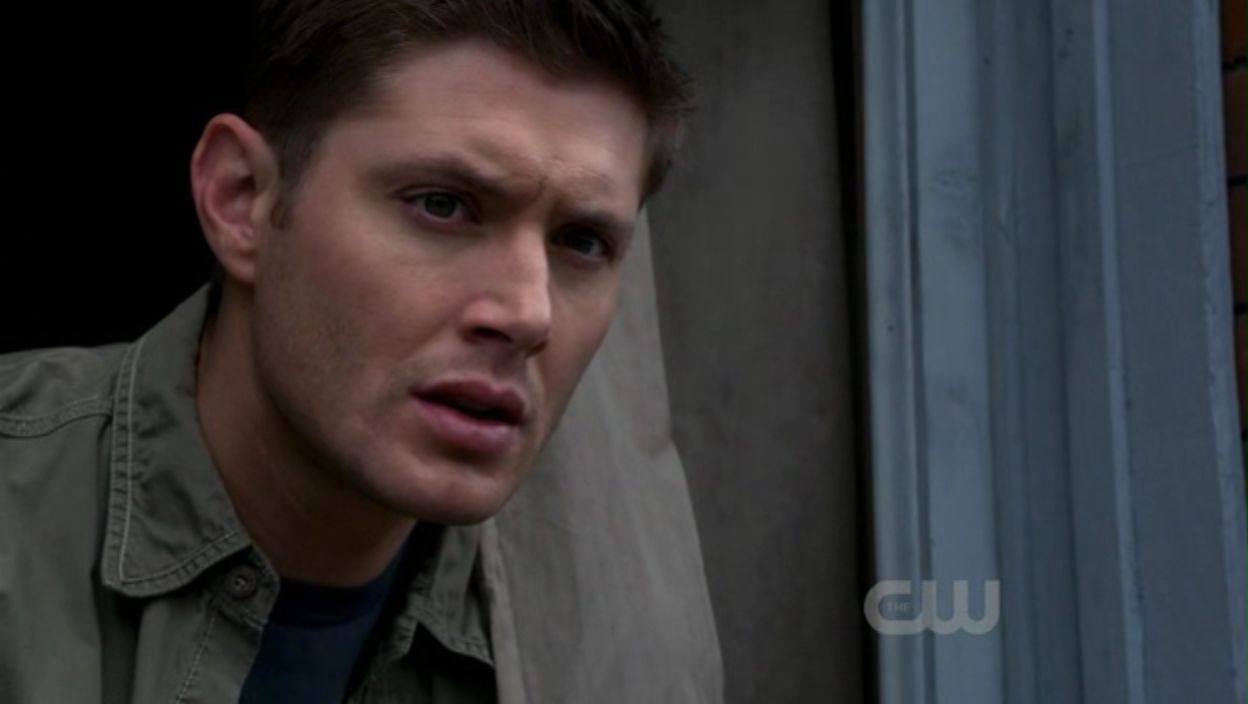 Episode: Supernatural 5.04 – "The End"
Original Air Date: October 1, 2009
Screencaps by RAWR CAPS.
Hello, my fellow Supernatural fans! I'm filling in for Paige this episode, and what an episode to guest review! It's another round of Back to the Future for Dean as he gets a sneak peak at what life's like after Lucifer wins the war. But can he trust that this vision of the future is true or is it just another angelic scam?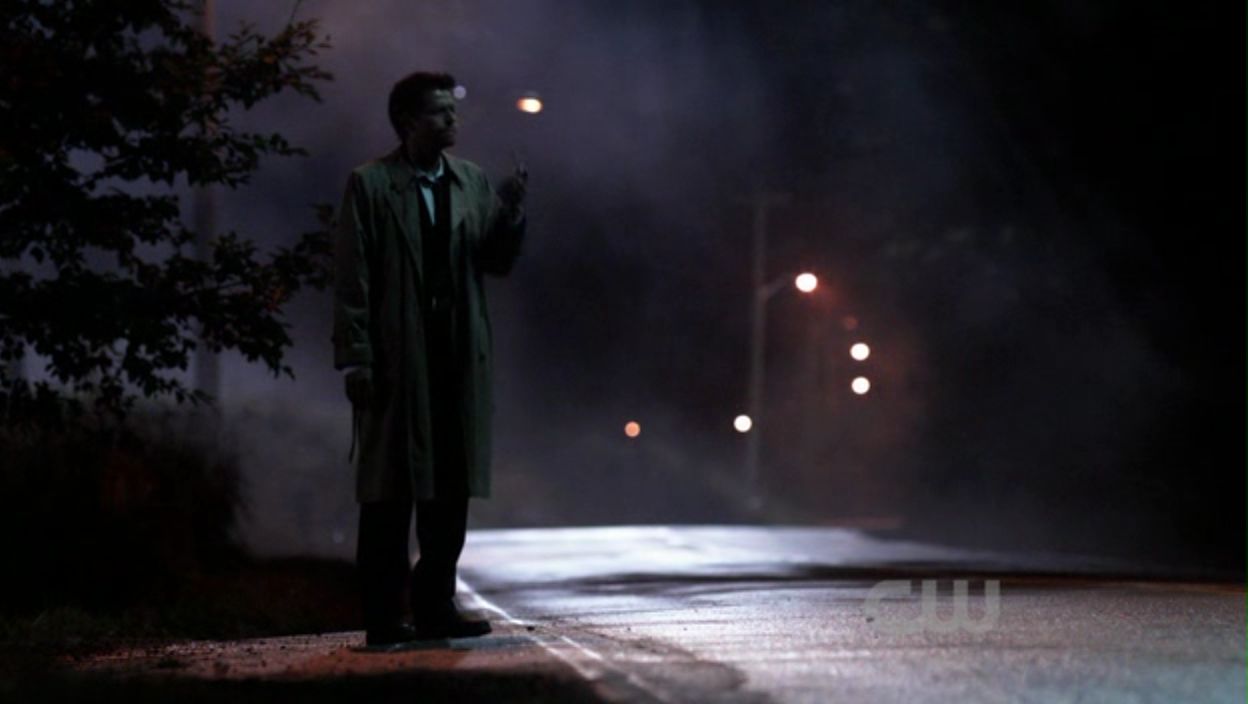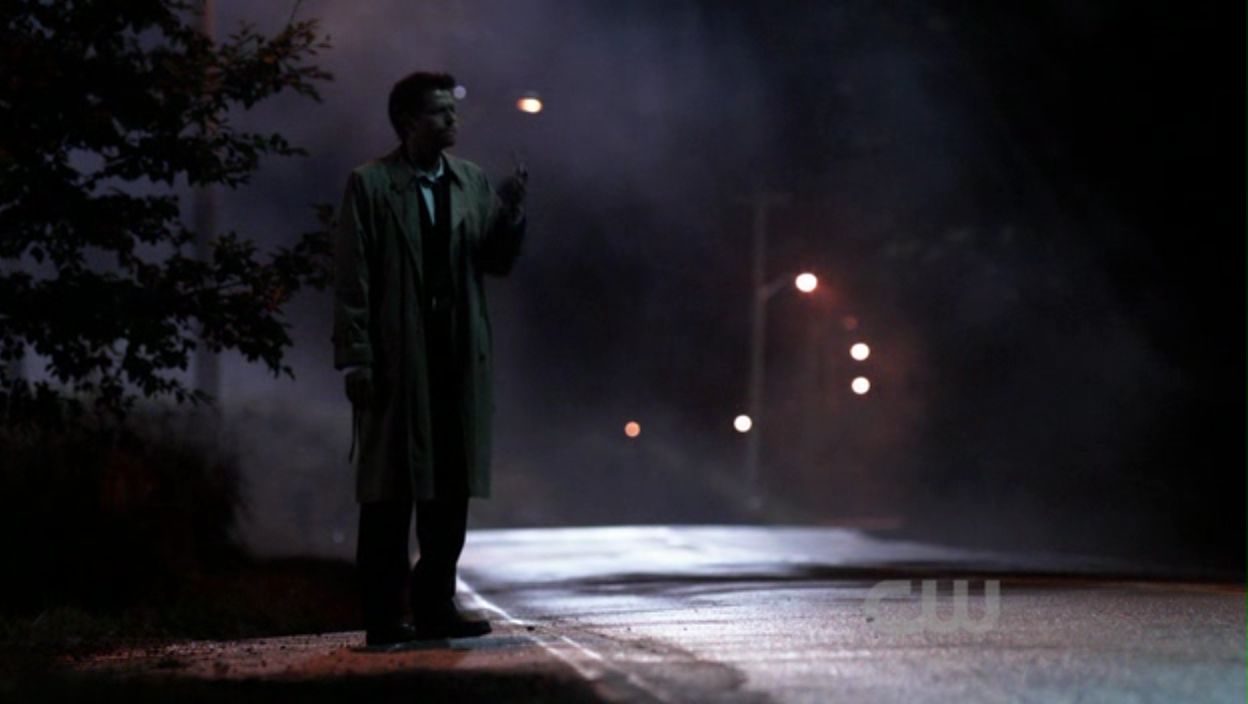 On his way into another random motel, Dean has a little run in with a bible thumper working the streets. They have a brief exchange of words before Dean goes into the building and the religious nut gives him a suspicious look before walking off. Once inside, Dean's getting a kick out of the fact that Castiel's been reduced to communicating with him over mobiles. It's hilarious and Misha Collins continues to be the best thing since Paint Box came out with Blue Velvet hair color. In response to Dean's laughter, Castiel tells him in his very serious Batman voice, "This isn't funny, Dean. The voice says I'm almost out of minutes." I want him for my guardian angel. The reason he's calling Dean is because he's heard rumblings that The Colt is still around and that the demons have it. If Dean still wants to kill Lucifer himself, but without being taken over by Michael, Castiel says he's going to need to get it back and he thinks they should do it immediately. He still doesn't get the whole "human" thing, and Dean has to explain he needs to do human stuff like eat and sleep. He tells him to angelically teleport himself to the motel in four hours, and leaves Castiel standing alone on the side of some road.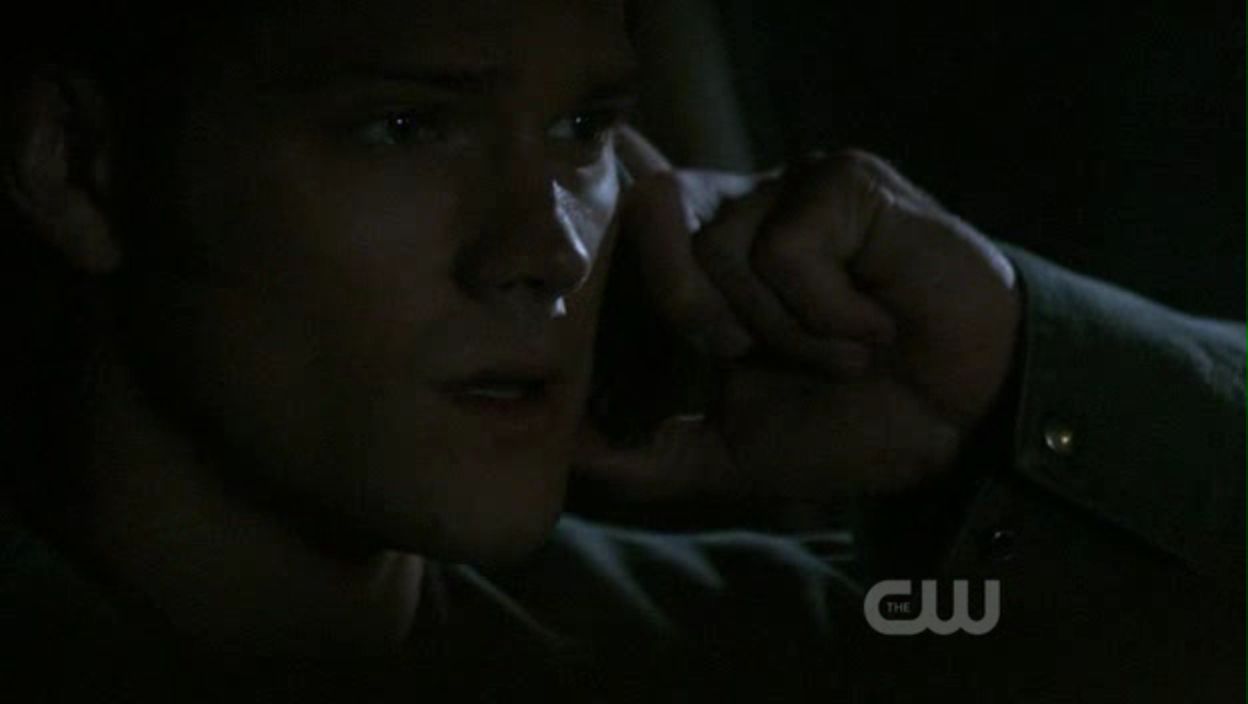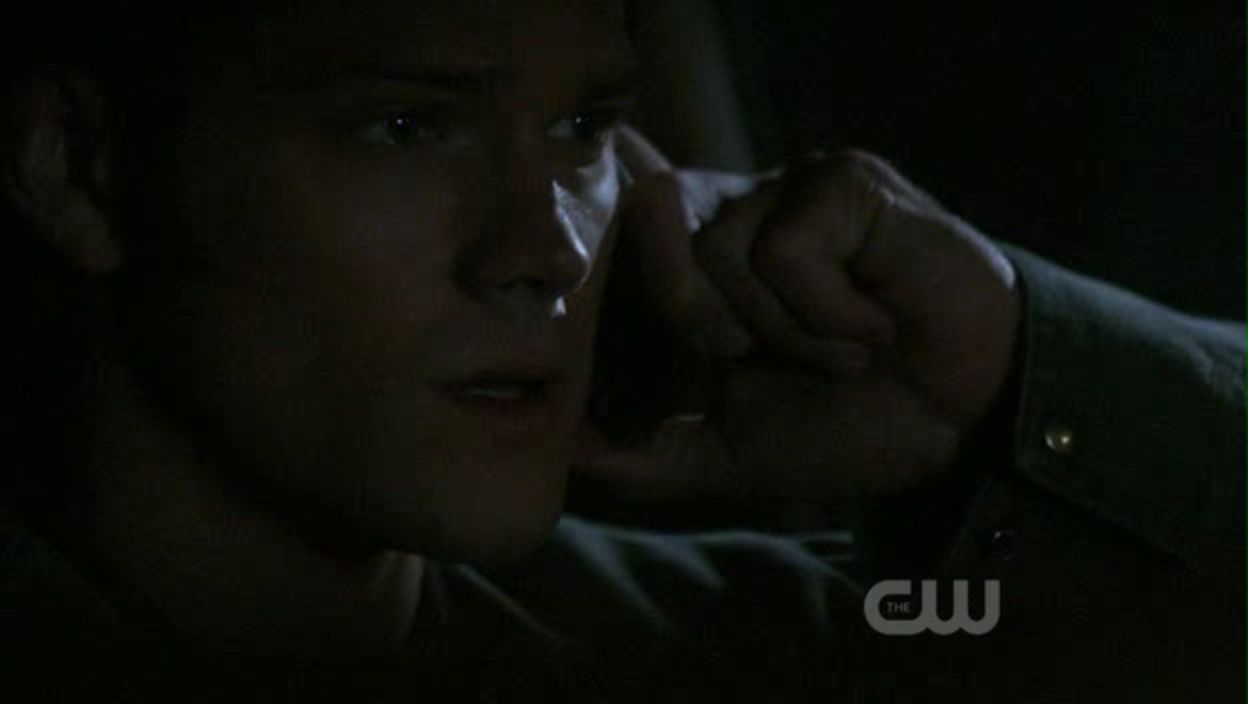 Dean doesn't get much sleep before Sam's calling him up to tell him about the surprise visit Lucifer paid him earlier. To his dismay, Dean doesn't seem to be fazed all the much by the news that Sam's supposed to be Lucifer's vessel (guess Dean was like the rest of us and called that one ten years ago). Sam wants back in so he can hunt Lucifer down, and maybe get some redemption along the way. Dean, on the other hand, doesn't think he and his brother should team up again for this one. He seems really tired and like he's already given up on things ever being okay for the world in general. He tells Sammy that they need to stay away from each other because when they're together things go from bad to worse. He then hangs up on him before Sam can argue.
I kind of agreed with what Dean was doing here, despite being so over the Winchesters not working with each other and being separated. I know he's saying that he wants to be in the fight and help, but it really sounds like Sam's expecting his older brother to bail him out. Dean's whole life has been about taking care of Sam, watching out for Sam, and maybe, at the end of the world, he's kind of tired of it. Maybe he doesn't want to have to kill his brother if it comes down to it like John told him he would? At the same time, Dean's throwing a pity party for himself and that's equally as lame as Sam's sudden flip-flop. I don't know. I get it, but I still think them being apart is stupid right now (though I've been saying for three seasons the entire hunting community needs to get it together as a unit).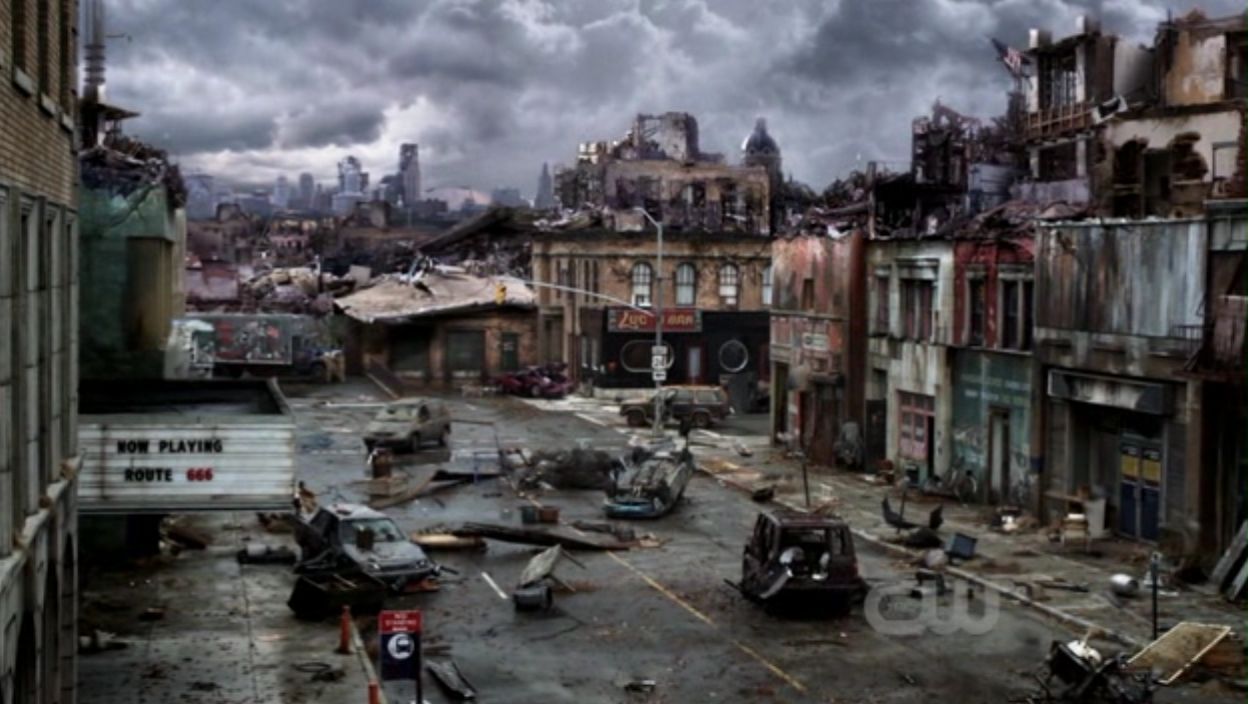 When he wakes up again, Dean finds his room completely trashed. Taking a peep out the window, the entire city looks like it's been nuked, complete with a really impressive matte painting in the background. Route 666 is a horrible movie, just in case anyone was wondering, and it would only be on a marquee if it really were the end of the world.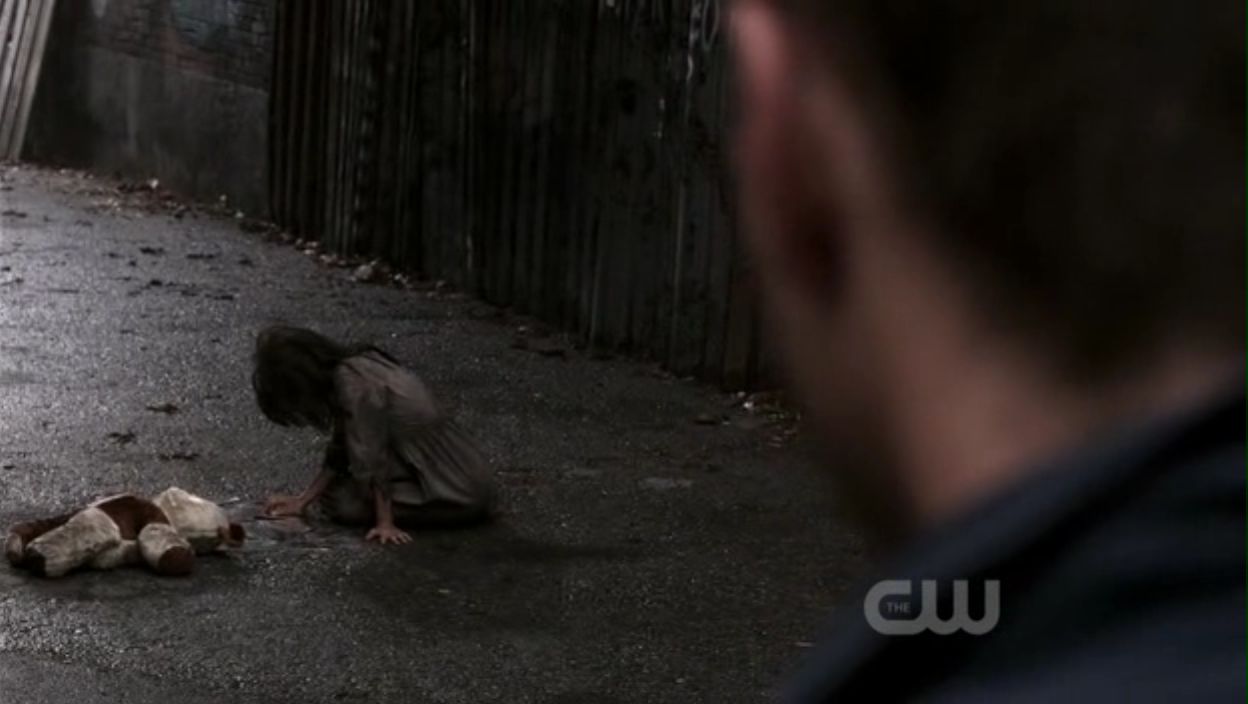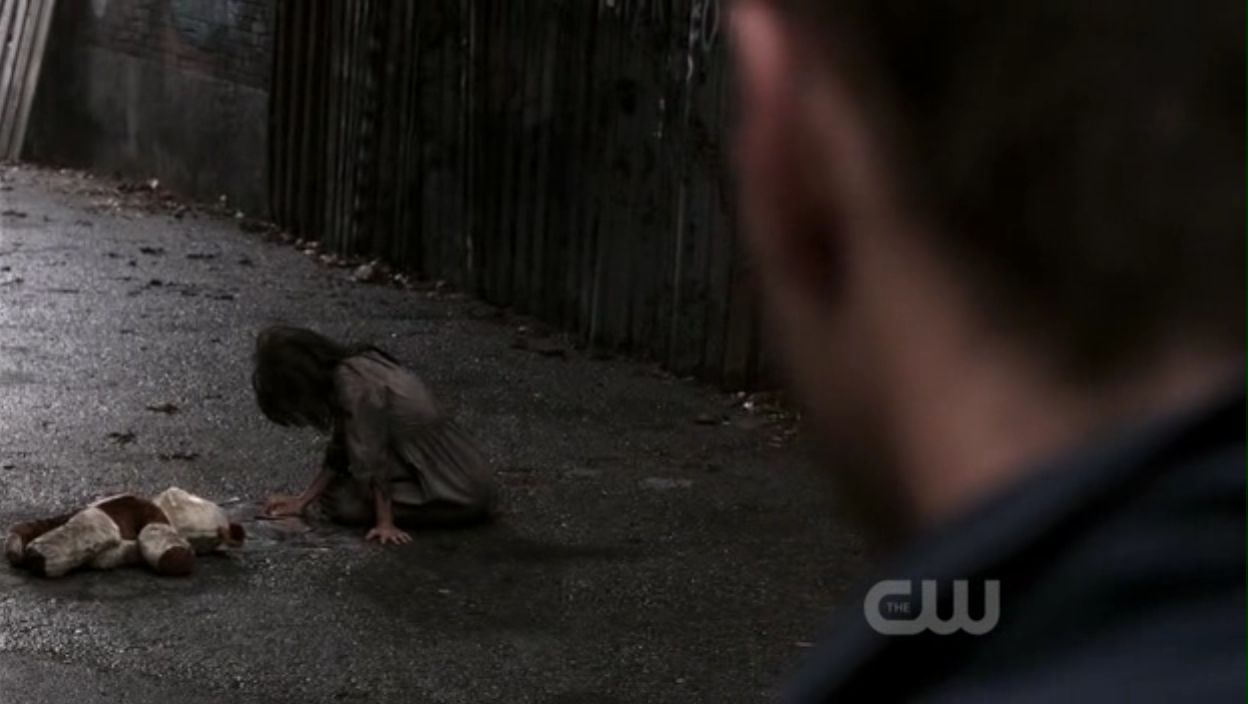 Of course, he goes out and starts walking around, checking out the ruins and looking for signs of life, which he finds in the form of a creepy little girl crouched in the middle of a back alley. Obviously not having learned anything from his encounters with Lilith, Dean starts walking toward her, asking her if she's hurt. Meanwhile, I'm yelling at my TV, "It's a trick! Get an axe!" but he can't hear that and instead gets attacked by her. He knocks her out and realizes that the Croatoan virus is back (probably from the huge, red letters spelling it out on the wall behind him). Too bad that's also when the natives roll around the corner and the chase is on. Dean fangirls get to watch him run through the post-apocalyptic town (it was hot), being chased by an increasing group of infected peoples. Just when it looks like they have him cornered and his goose is cooked, a Hummer full of military guys rolls in and guns them all down while blaring "Land of 1000 Dances" by Wilson Pickett.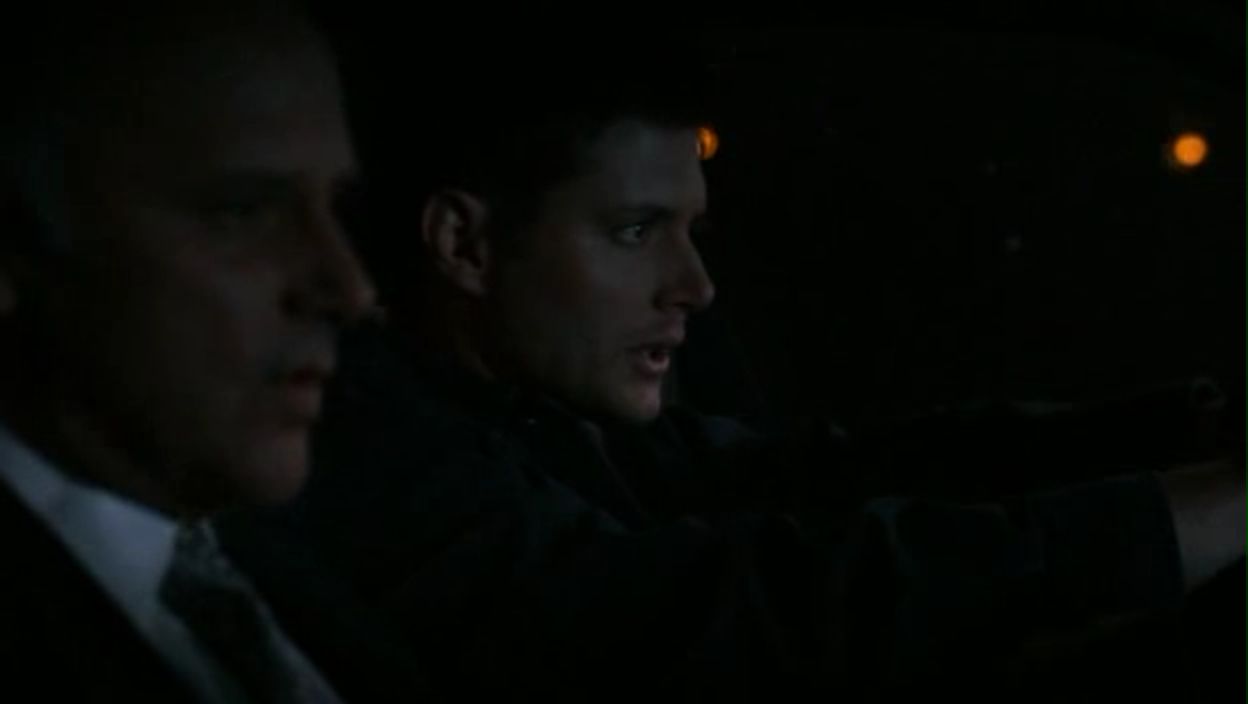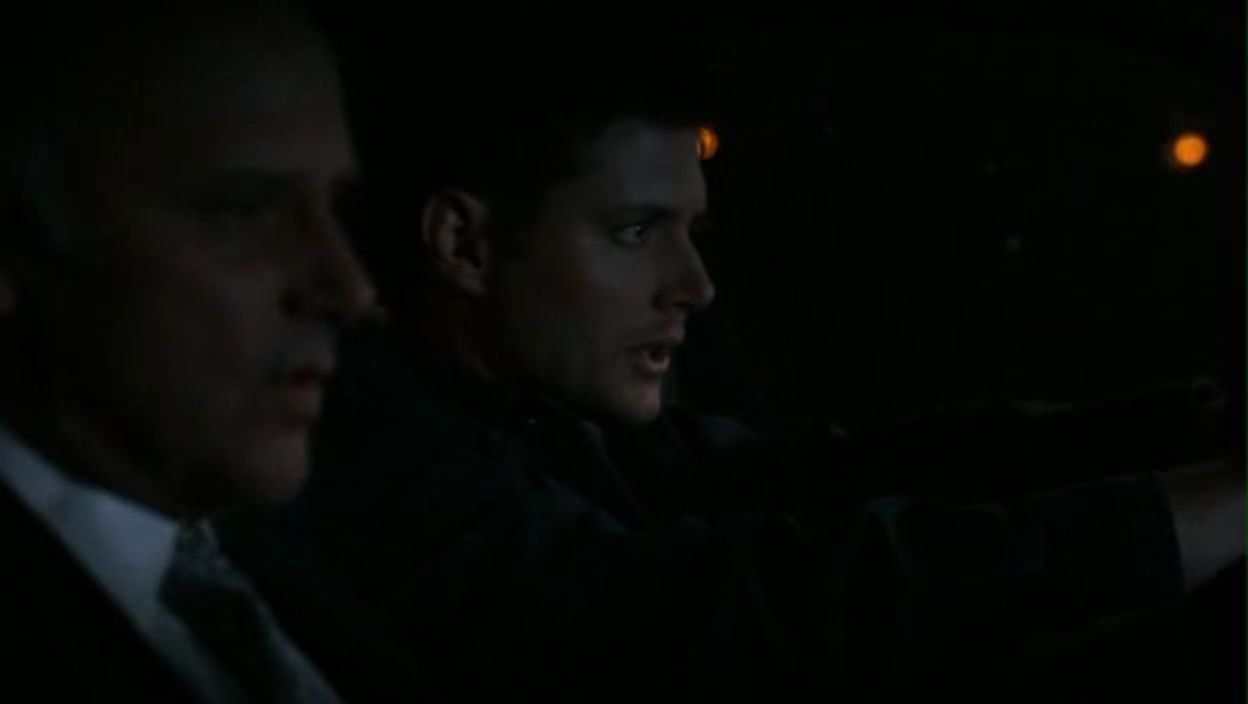 This gives Dean the chance to break out of Kansas City, which has been quarantined as an infection "hot zone." He hot-wires a car to make his escape faster, and that's when everything finally falls into place. Zachariah, having found Dean by using the "fringe" religious nuts on street corners, TARDIS'd him five years into the future. The angels want Dean to spend three days in this future so he can see what will happen if he continues to say "no" to Michael. How do we/Dean know that this is really the future? I mean, Zachariah pulled that fake alternate reality on Dean last season and he isn't exactly the most trustworthy angel in history.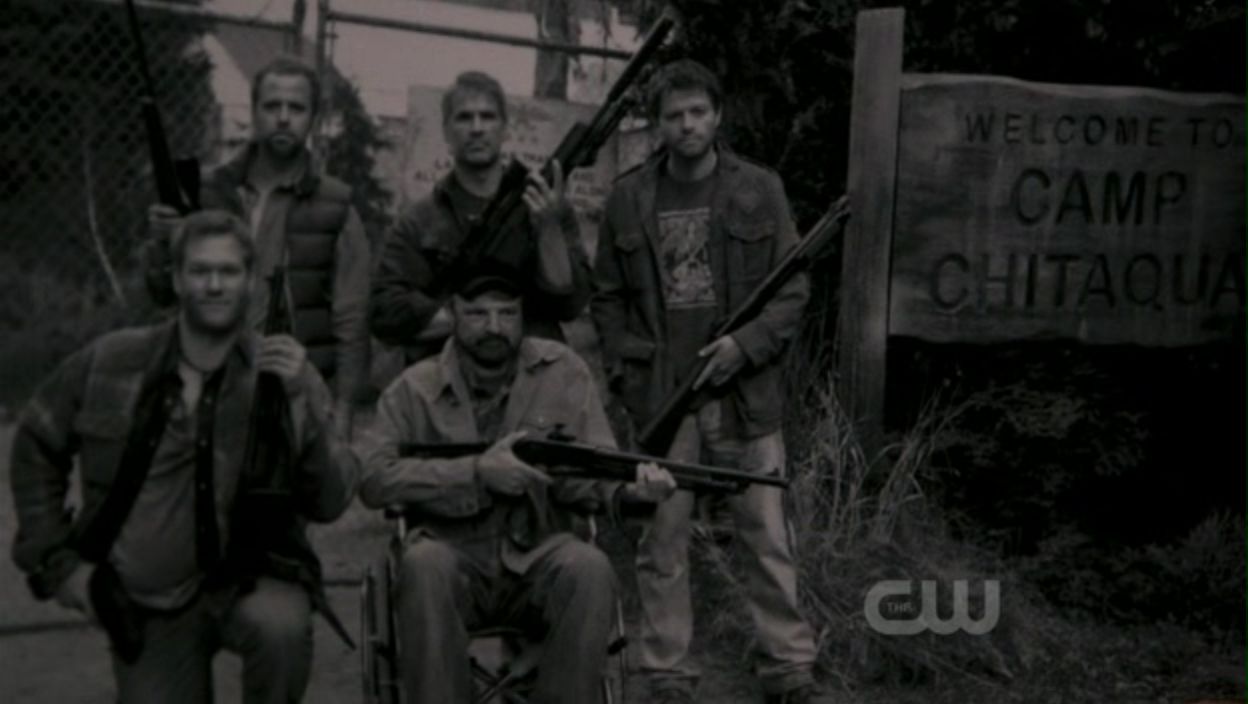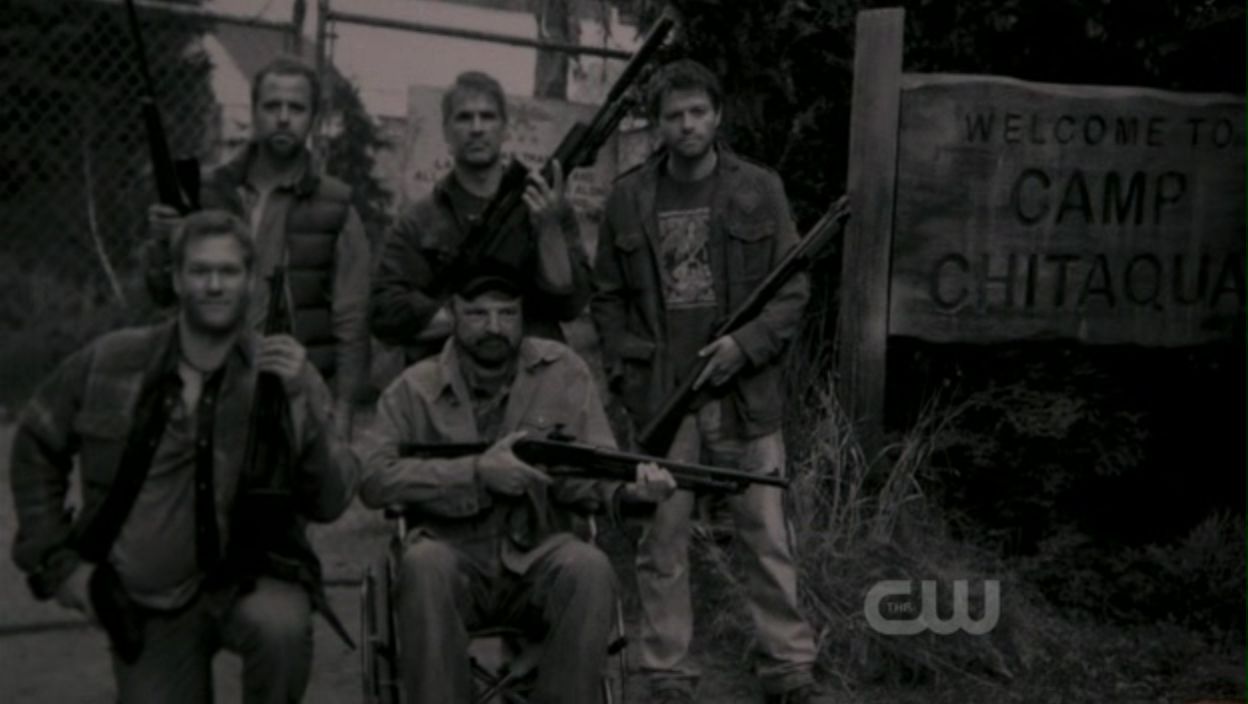 After Zachariah vanishes on him, Dean makes his way to Bobby's place only to find it completely abandoned. He gets Bobby's hunting journal out of its hidey-hole in the fireplace mantel, and finds a photograph of Bobby and Castiel with a group of guys in front of the sign for Camp Chitaqua.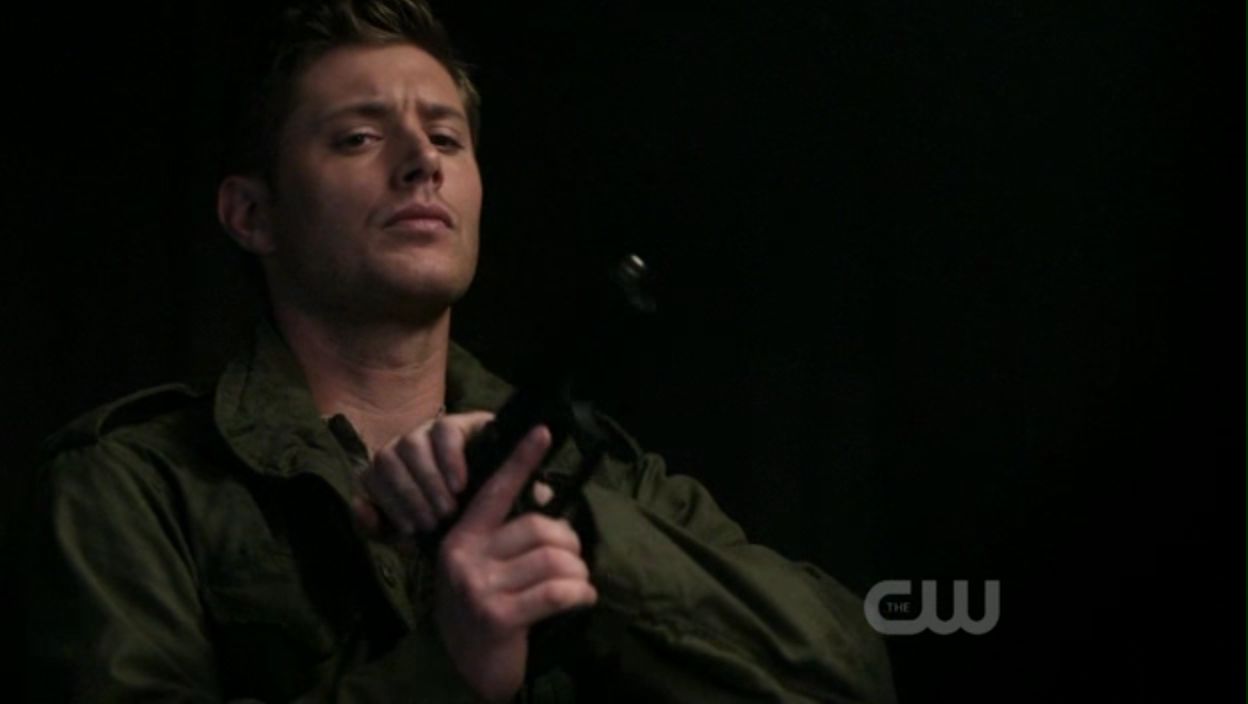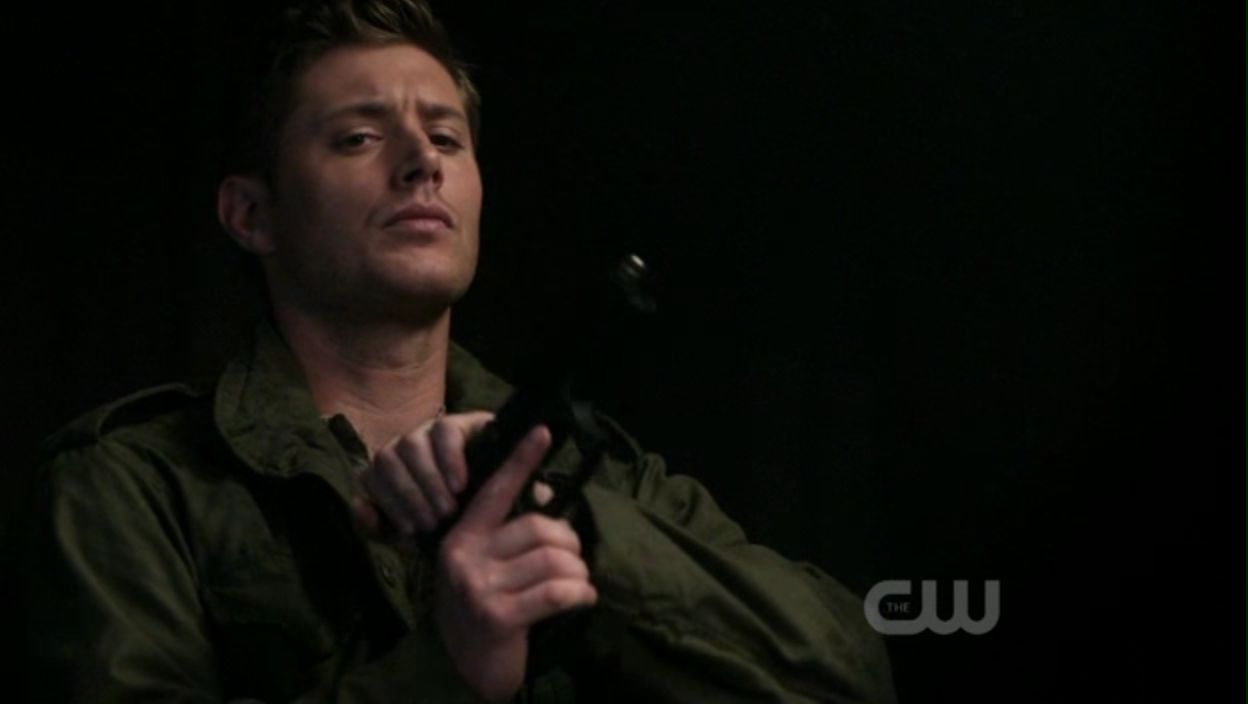 He makes it to the camp easy enough, but horror of all horrors awaits him there. The Impala is wrecked, rusted, and trashed! While lamenting the death of his baby, Dean's cracked in the skull with the butt of a gun by… himself! TWO DEANS. This has suddenly become the best hour of television that ever there will be. When he comes to, Past!Dean is handcuffed and staring straight at himself. Future!Dean wants to know what's up (Dean is clearly not a shapeshifter or demon), so Past!Dean tells him that Zachariah sent him. Not completely convinced, Future!Dean asks Past!Dean to tell him something only they would know. It involves being nineteen and liking the feeling of wearing Rhonda Hurley's pink, satiny panties. Convinced, Future!Dean fills himself in on what's been happening. Past!Dean asks about Sam, and Future!Dean says he heard that Sam died. He is shocked that he never went to find Sam these past five years. Future!Dean leaves Past!Dean cuffed while he runs an errand because he totally doesn't trust himself. And for good reason.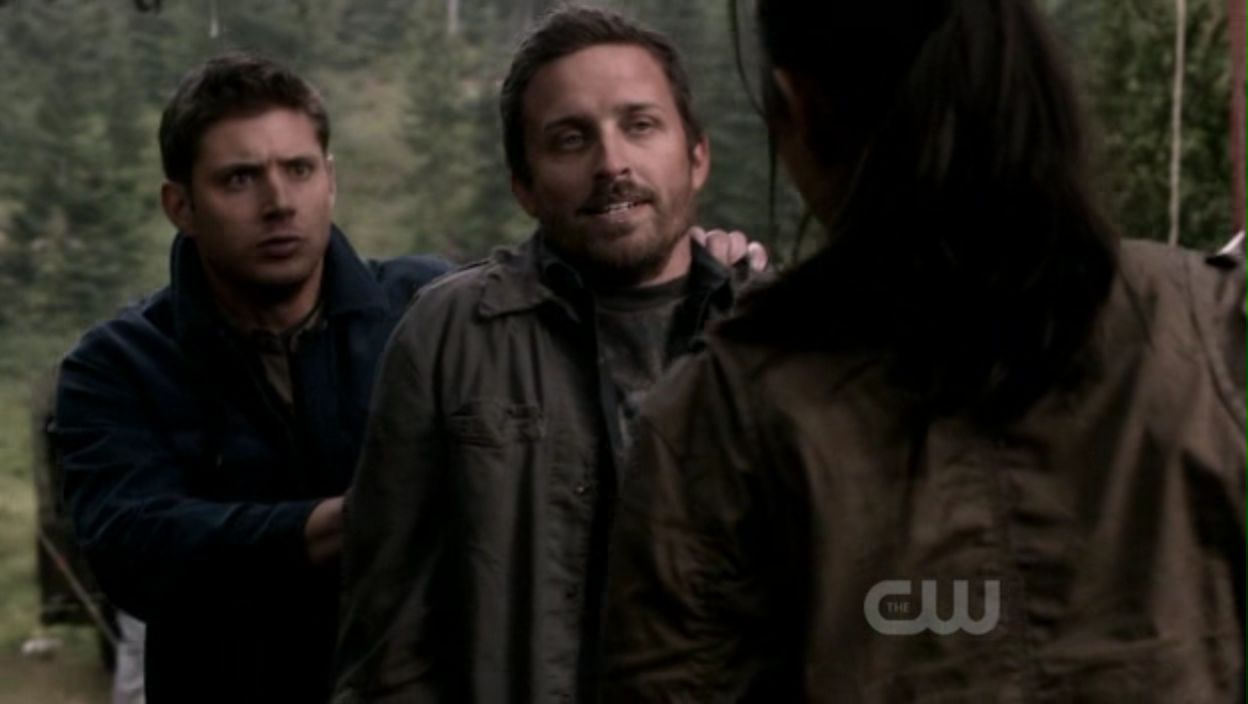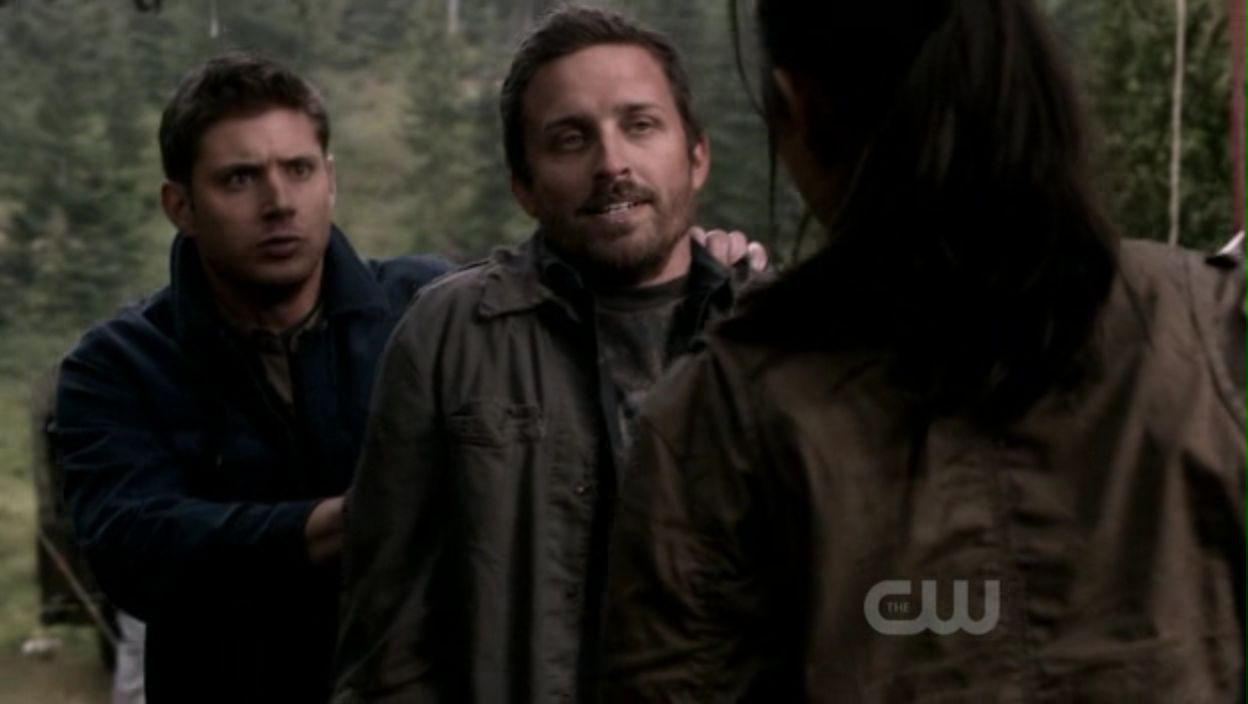 Dean's resourceful and picks his lock so he can check out the rest of the camp. He runs into Chuck (awesomesauce)! After using him as a human shield, Dean asks Chuck (who I guess isn't a prophet anymore because he thinks this Dean is Future!Dean) if Castiel is still around.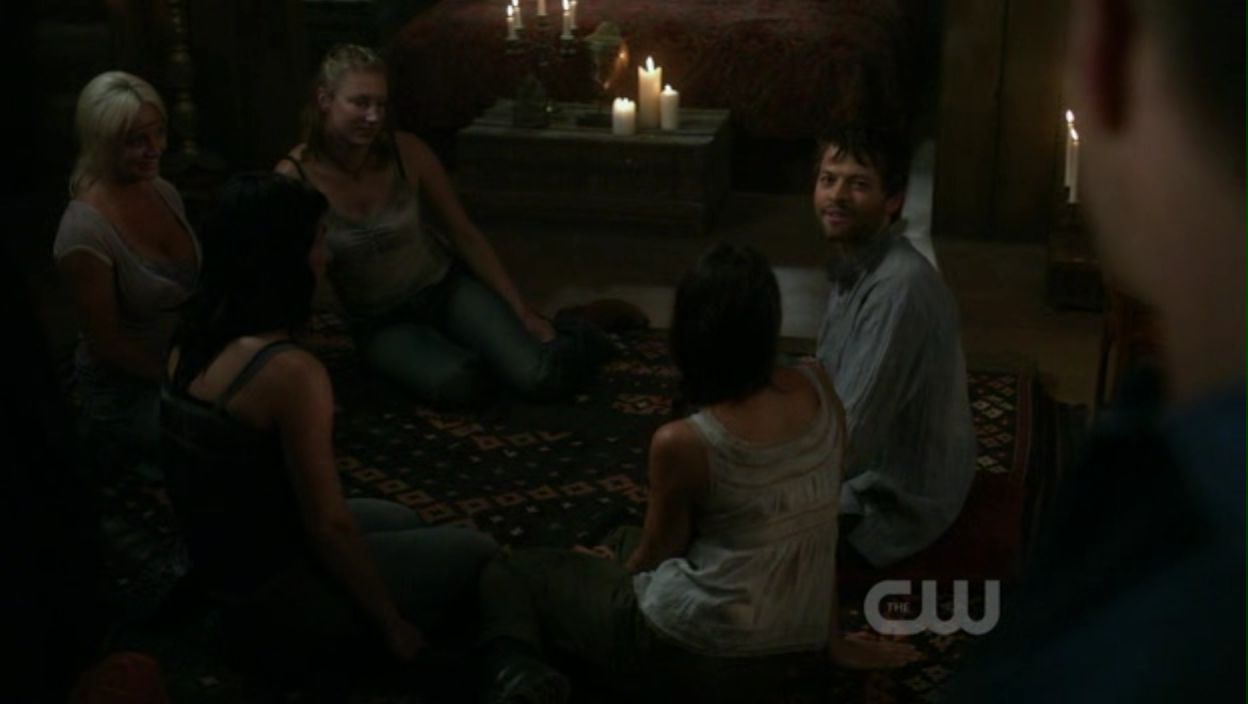 Castiel has gone native. Forget the nervous angel avoiding eye contact with boobies, he's now a hippie love guru having drugged out orgies (again, can he please be my guardian angel?). Dean tells Castiel to "strap on [his] angel wings" and zap him back to '09. Castiel cracks up because he's riding the Pineapple Express (and possibly handfuls of other narcotics). Dean asks what happened to him and his answer is simply "life."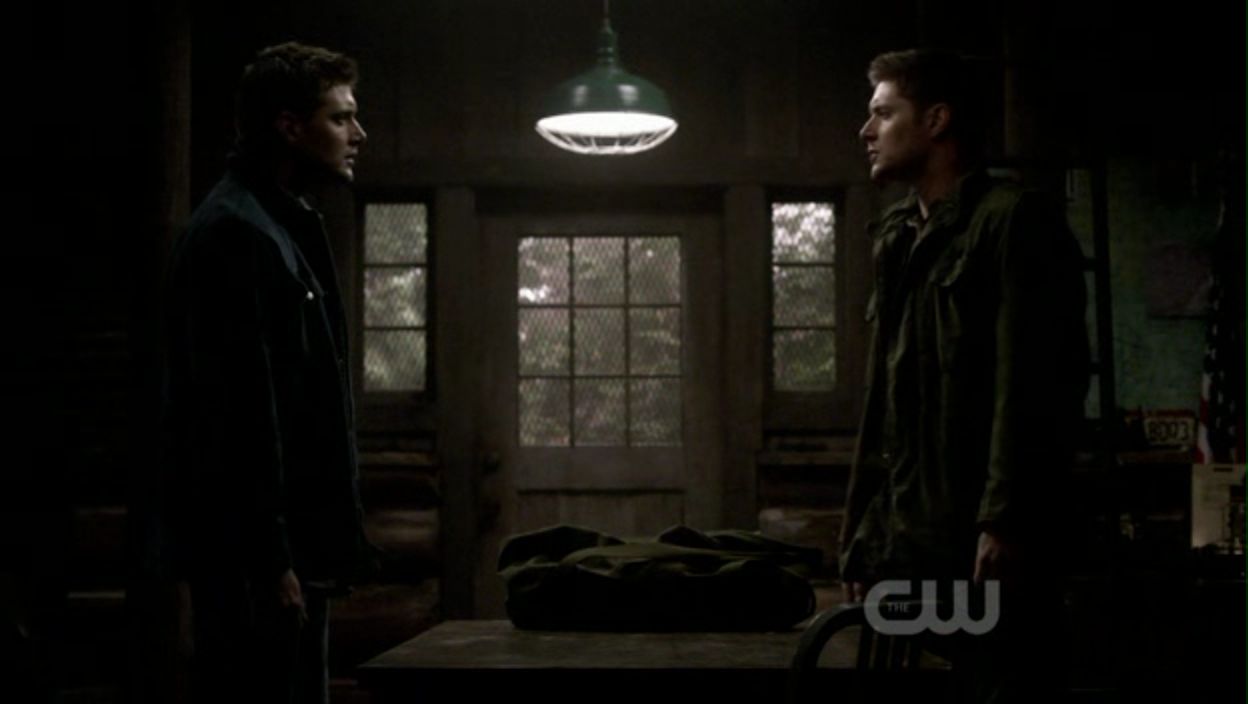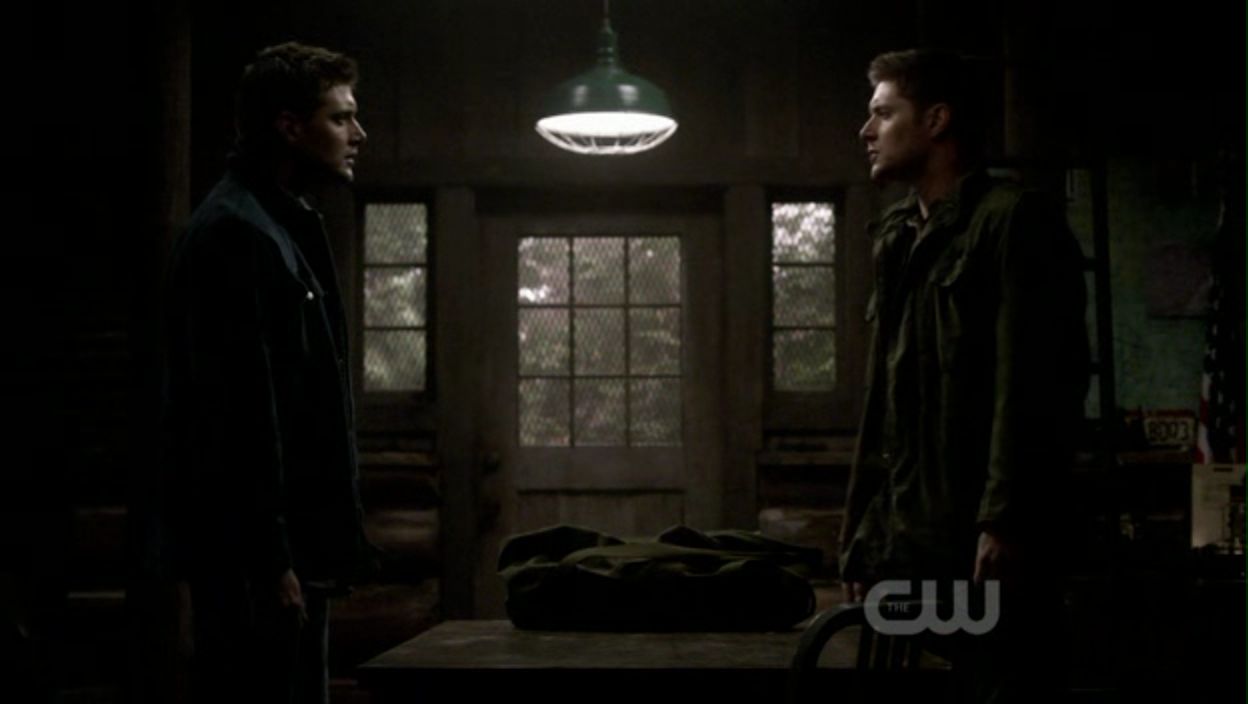 Before there can be some elaboration on this, Future!Dean rolls back into camp with a few other dudes. He shoots one of them in front of everyone else, and the Two Dean Predicament is exposed to the camp. Future!Dean has to explain to Past!Dean why he killed that guy (he had gotten infected), and it is seriously obvious that Future!Dean is unbelievably cold and hard-hearted. The mission, it turns out, was to get back The Colt. The demons had been moving it around for the past five years, but why would they keep the one thing that could kill them? That makes no sense, unless it can kill angels, too (but that brings up the question of Castiel saying last season the only thing that can kill an angel is another angel). Next mission: Future!Dean is going to kill Lucifer. For reals, this time.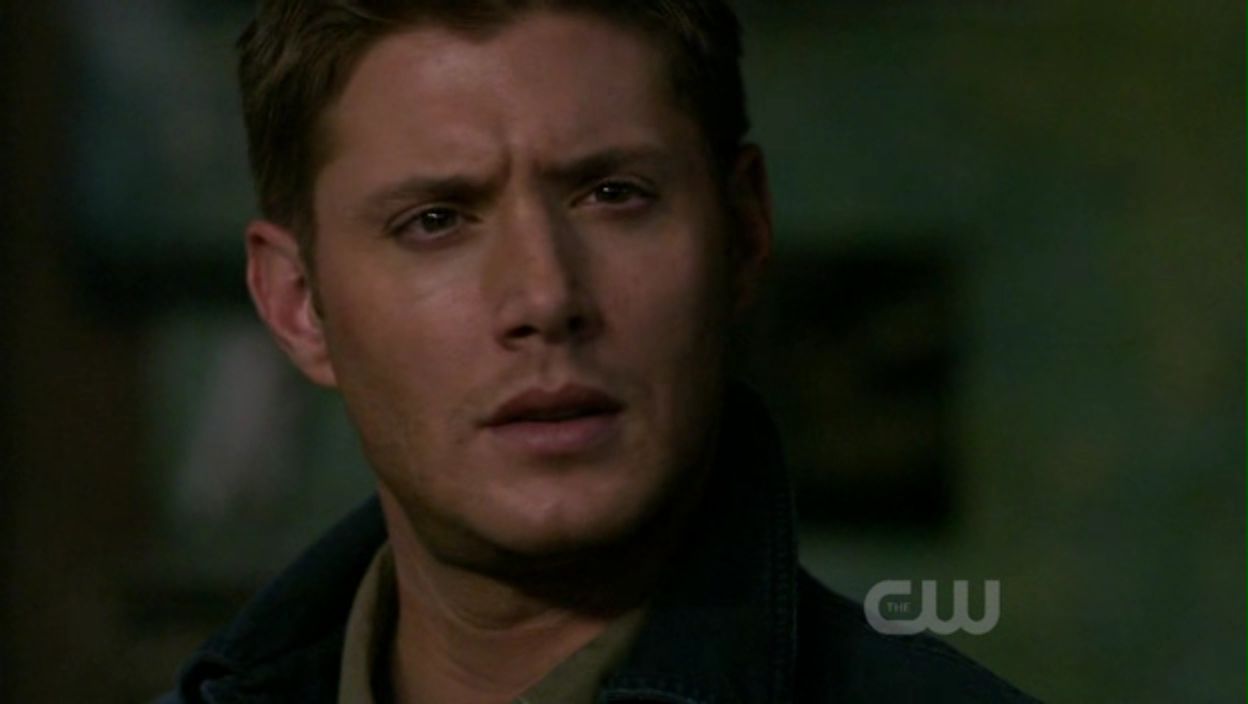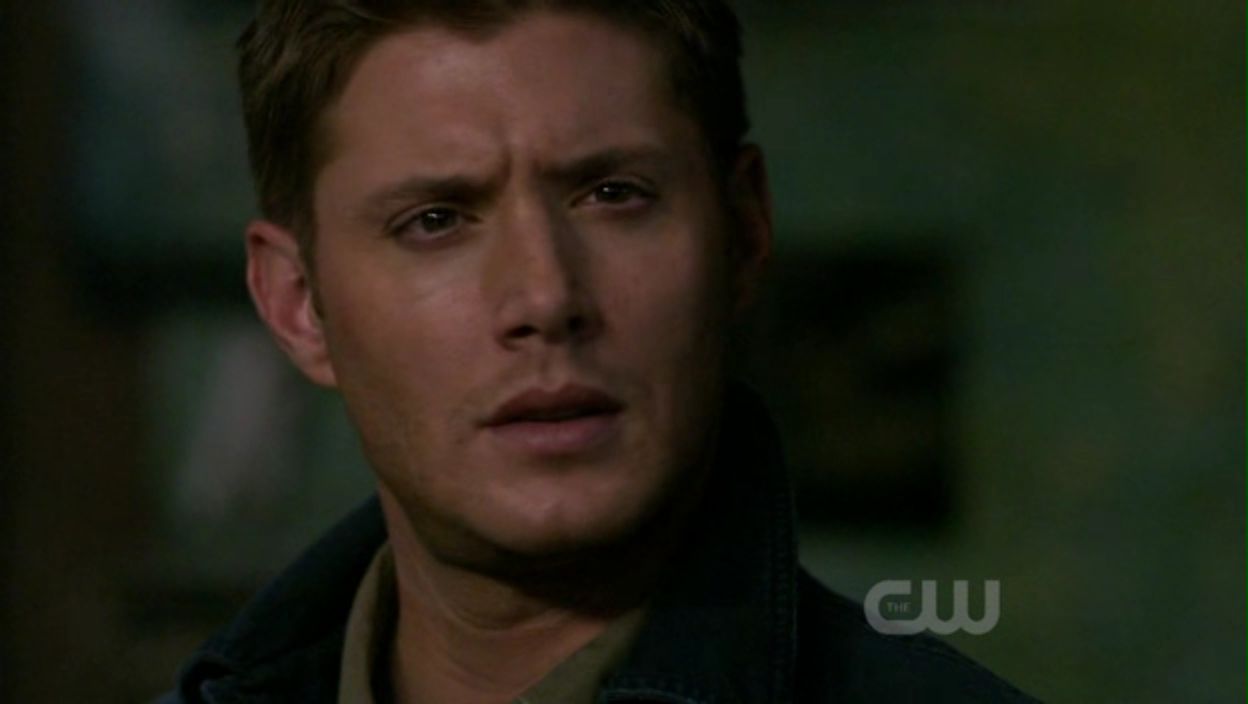 That night, Future!Dean lays out the plan to go kill Lucifer because apparently he's been honing the skills Alastair taught him while he was in Hell and is really good at getting info out of demons now. Past!Dean, rightly so, is pretty disgusted by himself and Castiel is just amused by the situation (he likes Past!Dean better). Lucifer is right in the middle of a Croatoan hot zone, so things are going to get dicey. Castiel knows this is a crap plan, but he's in on it anyway. His only question is why Future!Dean is bringing Past!Dean along for the ride. He doesn't get an answer, only orders to get everyone ready to go.
Past!Dean asks the same question after Castiel leaves, and Future!Dean says it's not a big deal since Zachariah is watching out for him. Past!Dean knows this isn't the reason he's being dragged along and presses for a better explanation. Future!Dean is taking him along to see what happened to Sam because the surprise that wasn't a surprise was that Sam said "yes" to Lucifer eventually. The whole purpose of this is to try and get Past!Dean to say "yes" to Michael using him as a vessel before Sam says it to Lucifer. Future!Dean reveals that the angels up and left sometime ago because he's been yelling "yes" with nothing in response. Future!Dean goes through this whole spiel, but knows himself and how stubborn he is. Dean's not going to let Michael take over his body.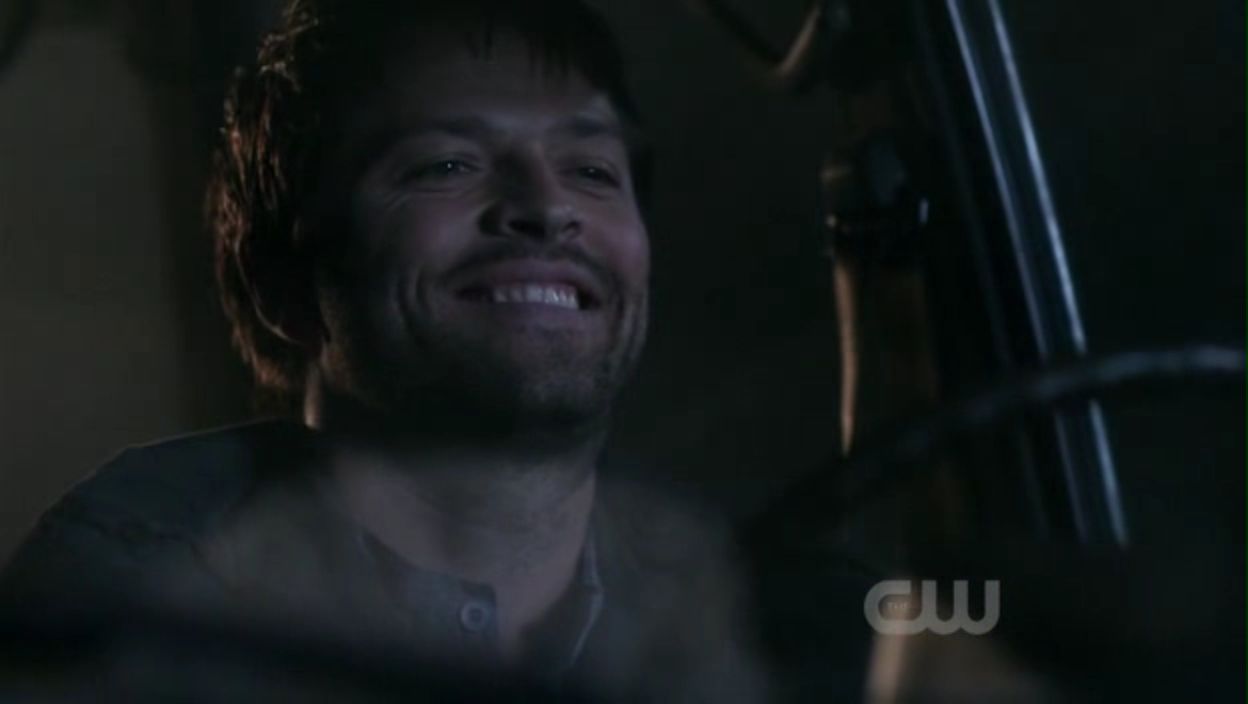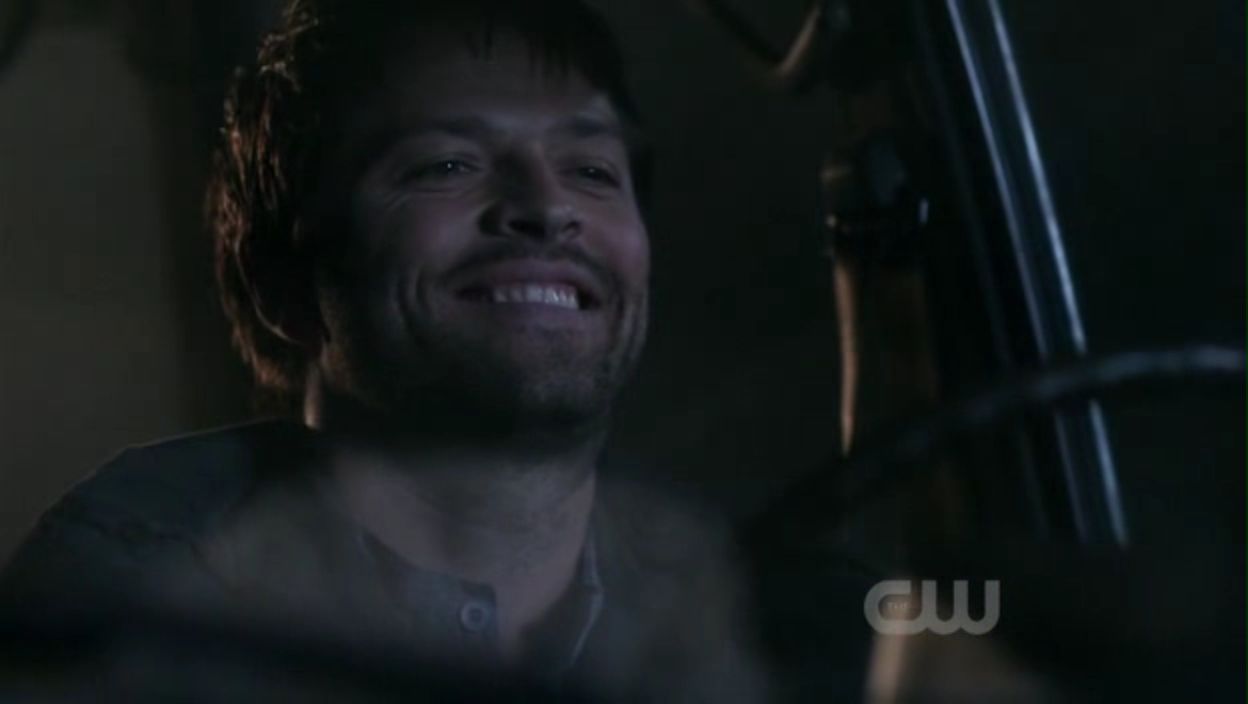 Past!Dean has one more funny encounter with Chuck before they head out on the suicide mission (Chuck tells him to horde toilet paper like it's gold when he gets back to '09), then saddles up with Castiel for the ride over. Castiel has become the biggest hedonist on the planet! He's not an angel anymore, and gradually became more human when the other angels left. He sounded regretful about his choice to side with Dean, but has the good sense not to try and pressure Past!Dean into siding with the other angels when he gets back to his time. My question is, where did the angels go? Why would they give up or stop fighting? I think I'm having issues with the fact that the show seems to keep the supernatural creatures either bad or in a good/bad "grey" zone. For me, it would only make sense that if there are "bad" supernatural things out there, there should also be "good" supernatural things out there. I like that the angels are pretty much dicks, but I'm not agreeing with the good guys only being humans.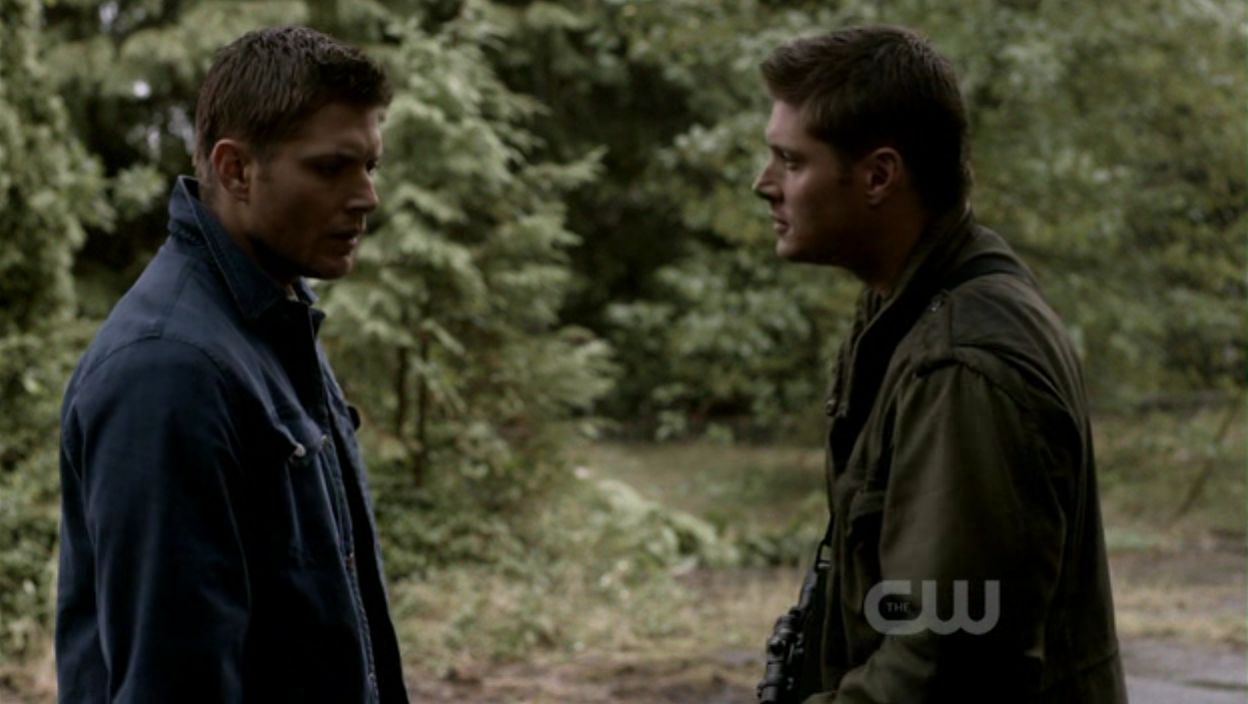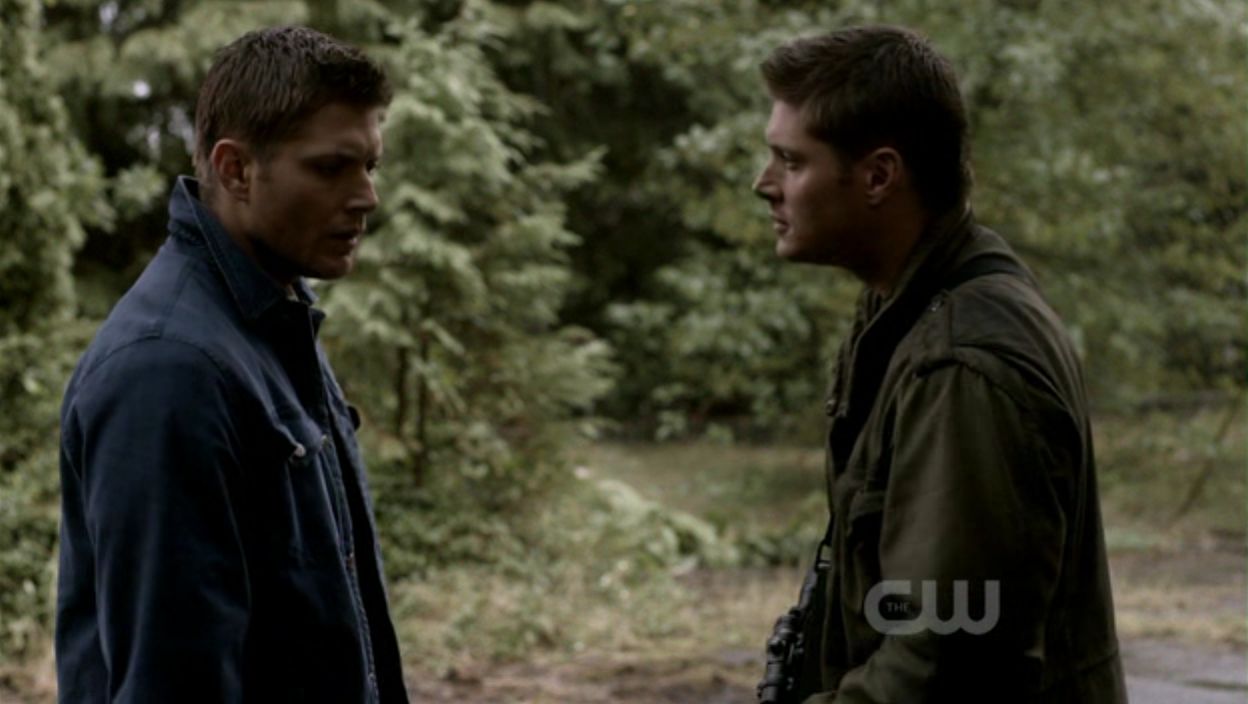 Come morning, they've made it to Lucifer's hideout. It's obviously a trap, and Past!Dean isn't about to use those people (including Castiel) as decoys so that he and Future!Dean can get in the back way. Doesn't really have a choice as Future!Dean knocks him out again and he doesn't wake up until the action's already started and about finished.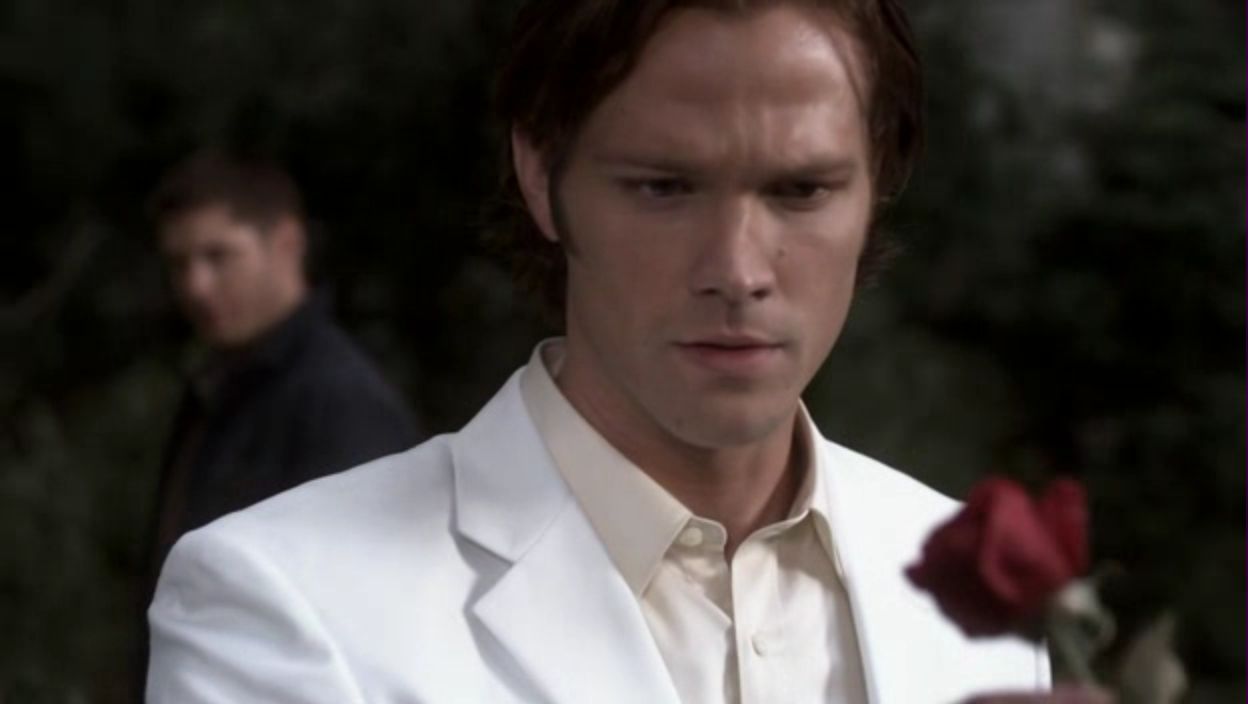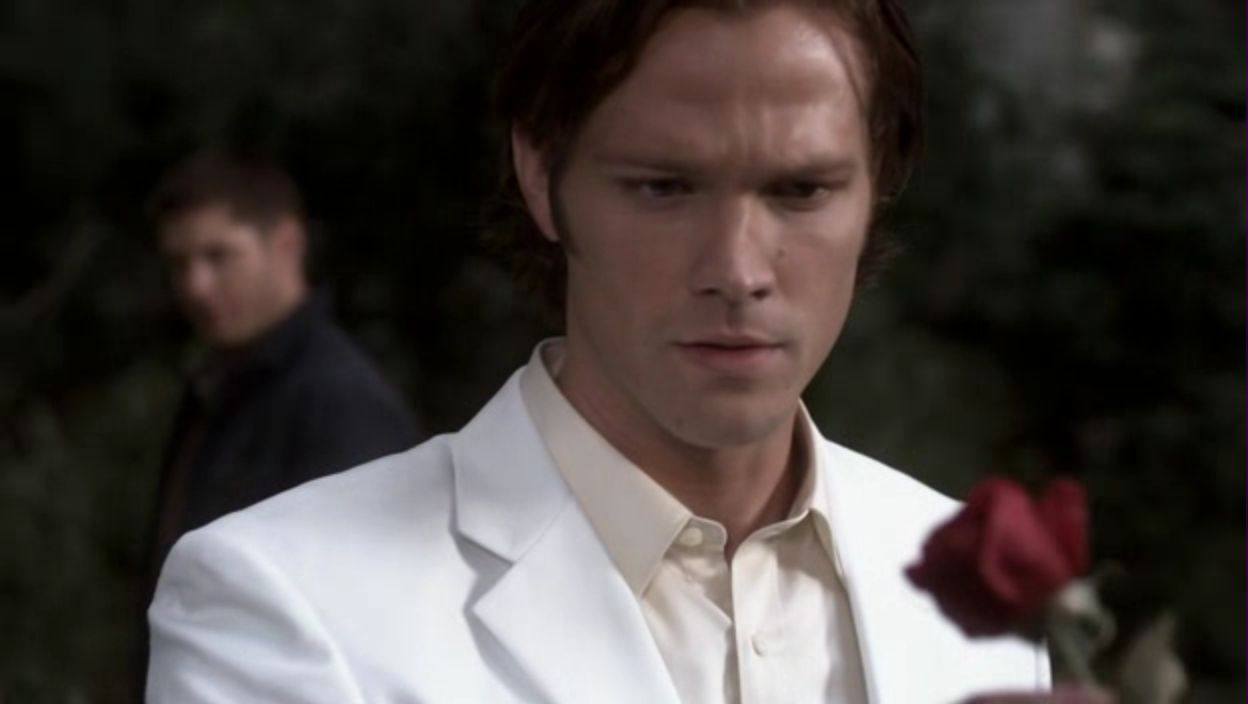 Past!Dean makes it around back just in time to see Lucifer!Sam in a leftover suit from the set of Saturday Night Fever kill Future!Dean. Continuing to play the sympathy card, Lucifer has to tell the story about why he was cast out of Heaven (again). Dude, we get it. You loved God too much. It's called smothering. Even God needs some "Me Time," okay? But a question I had about Lucifer's real reason for getting kicked out was answered (I so wasn't buying the love thing). It really was because he didn't want to place humans above everything else. Dean wouldn't be Dean if he bought this line of crap from anyone, so he tells Lucifer he's the same evil crap he's been fighting his whole life (the only difference being the size of his ego). All this does is endear him to Lucifer more, Lucifer admits this and says he gets what the other angels see in him, but he's still going to leave without killing Dean. Dean threatens that if he doesn't kill him right there, he will find a way to kill Lucifer later. Lucifer's one step ahead of our boy: no matter what choices Dean makes in the next five years, he will always end up dead in that garden. He's not willing to be taken over by Michael and he sure as hell isn't willing to kill Sam. And just like that, Lucifer disappears.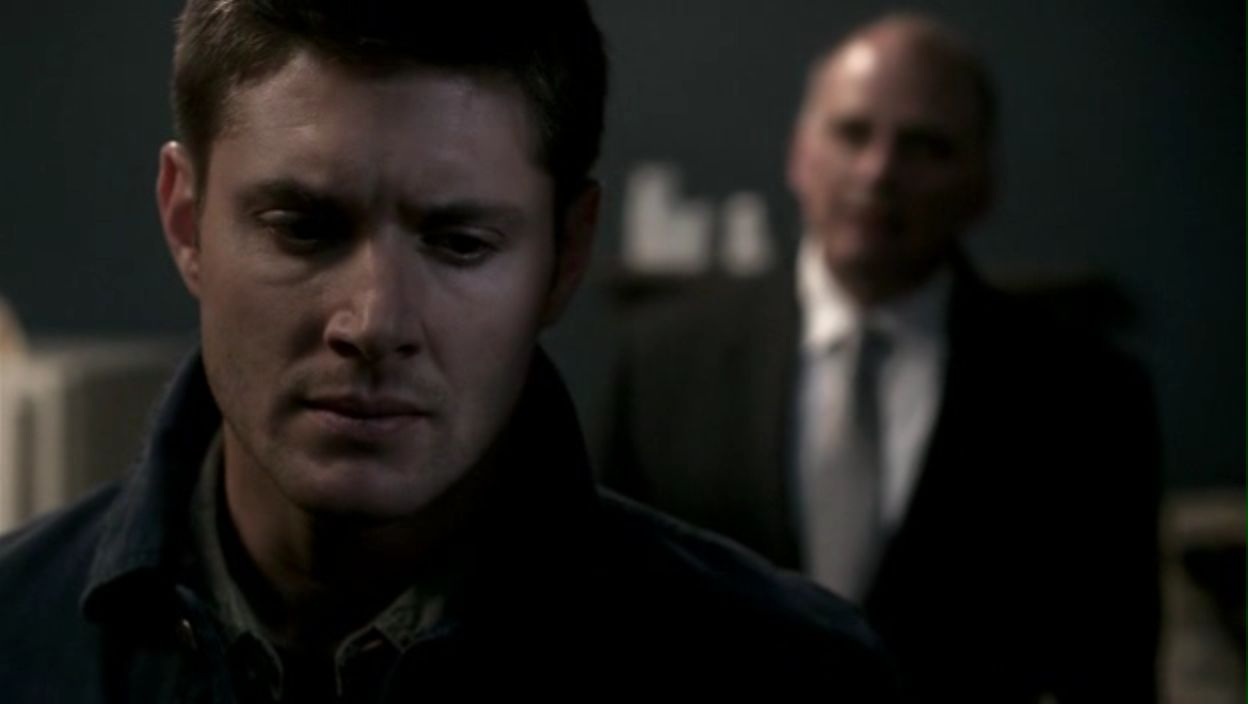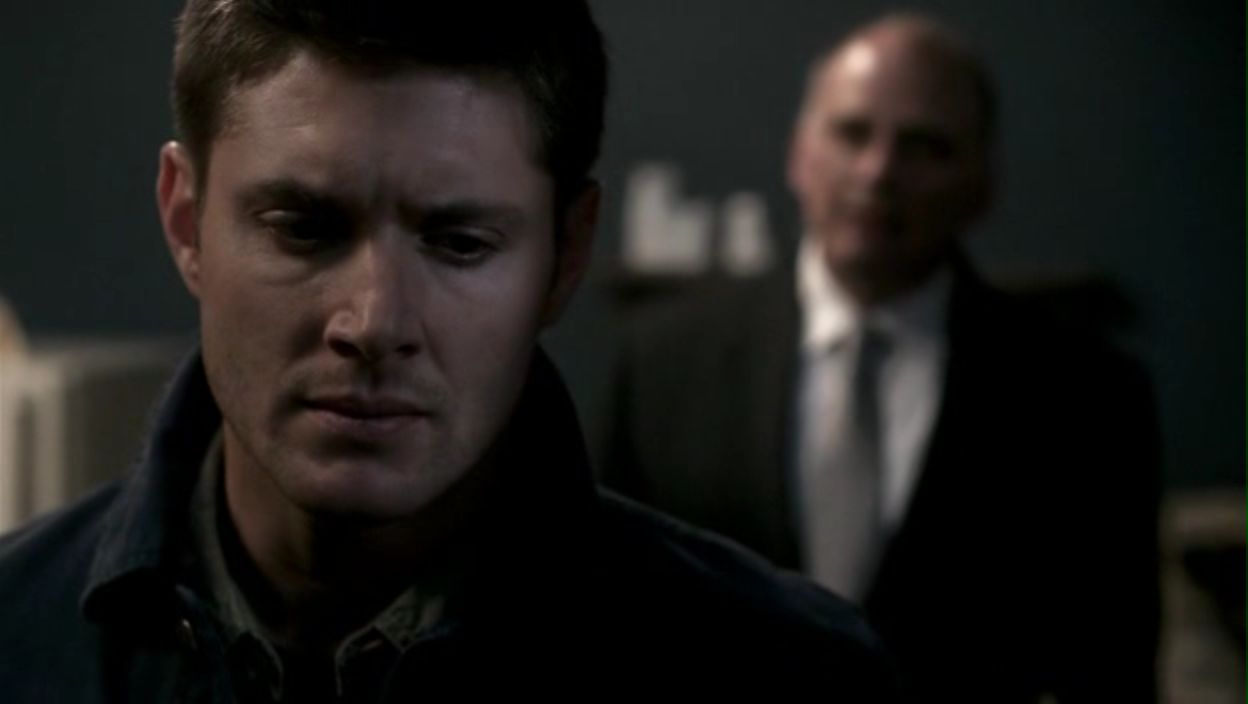 So Zachariah brings Dean back to his own time, thinking he'd learned his lesson. He tells him to just say "yes" to Michael already because Dean's the only one who can prove Lucifer wrong. Dean asks how can he be sure that what he saw wasn't one of Zachariah's tricks (I knew I liked Dean), to which Zachariah claims the time for tricks is over. He's very convincing this time around by telling Dean if he says "yes" now, he can save billions of people, he can save Sam. True to his nature, Dean's reply is a simple "Nah." Zachariah's head explodes as Dean goes on to inform him that he learned a lesson, it just wasn't the one Zachariah was trying to teach.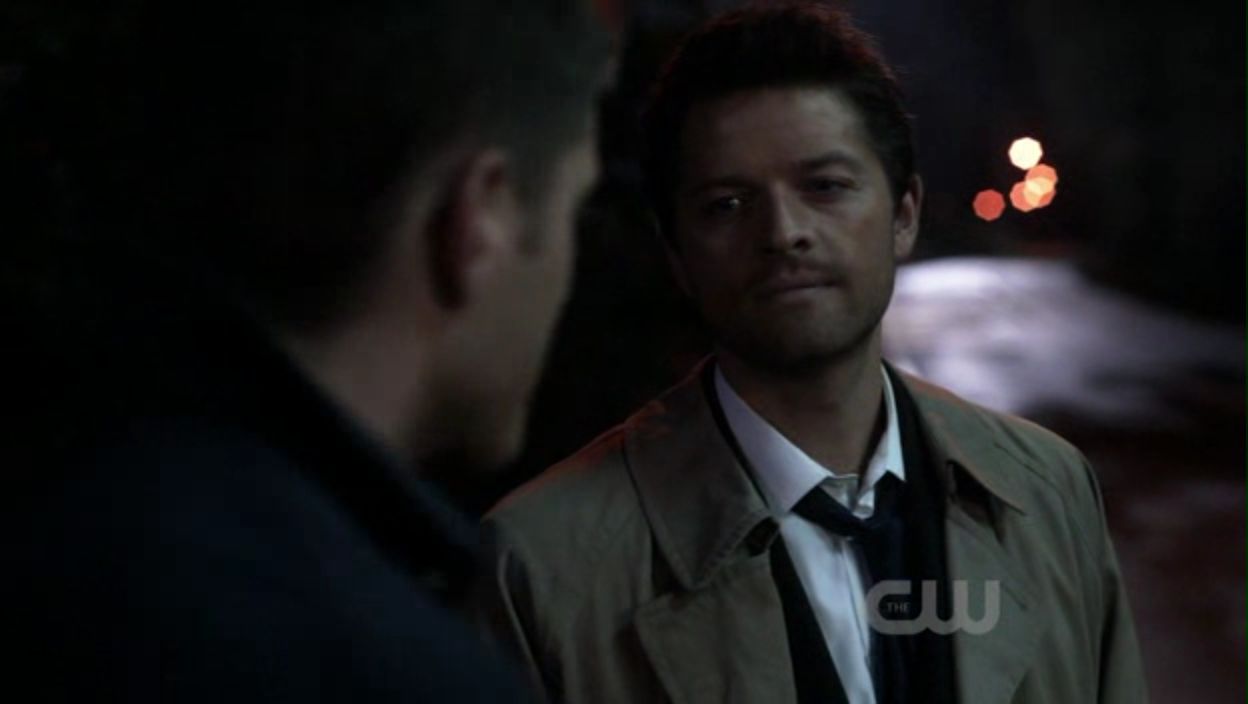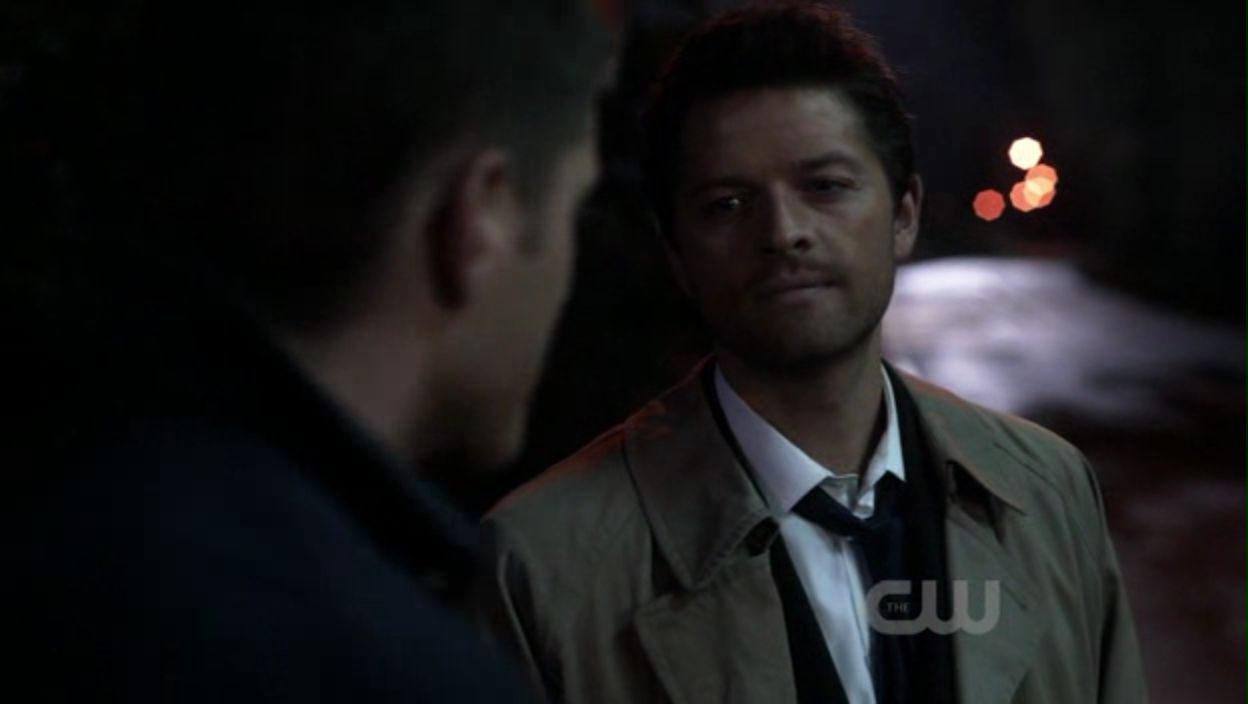 Before Zachariah can go through the lesson again, Castiel zaps Dean to his location. That angel keeps his appointments to the second! Dean tells him never to change, and Castiel almost has a smile (how bad did I want them to hug — so bad). Then Dean does something he should have done awhile ago (give him a break; some of us have to learn the hard way).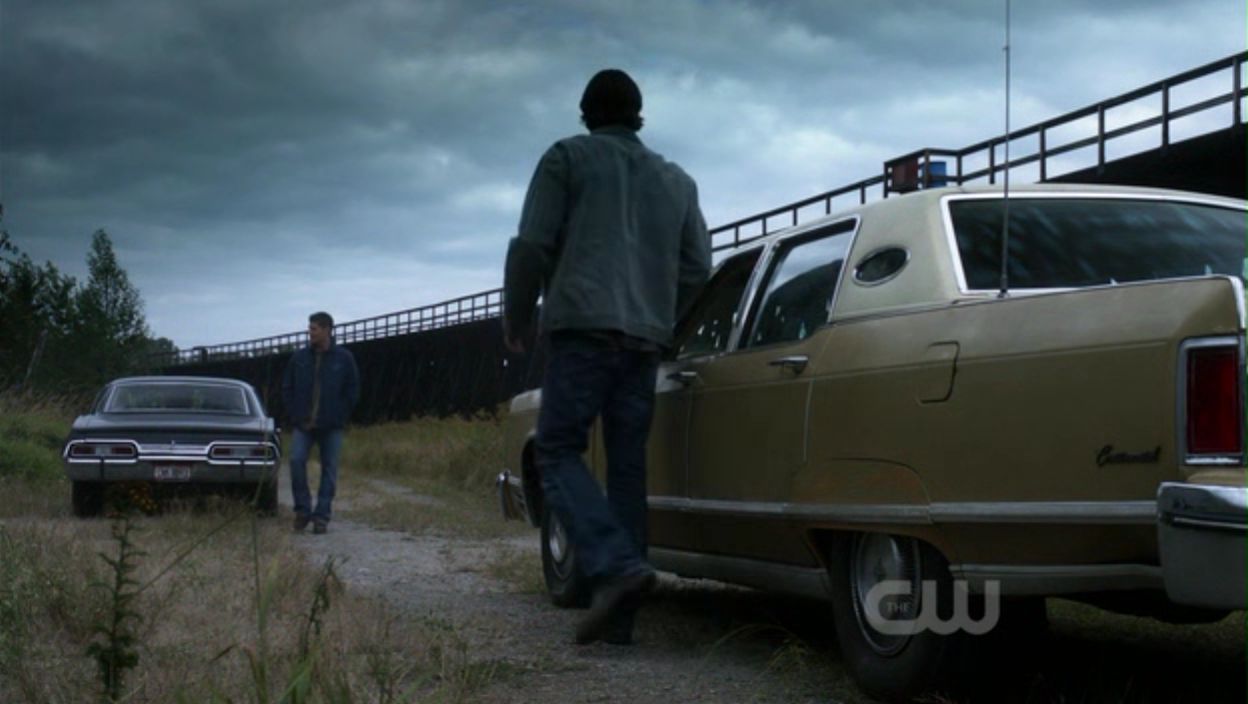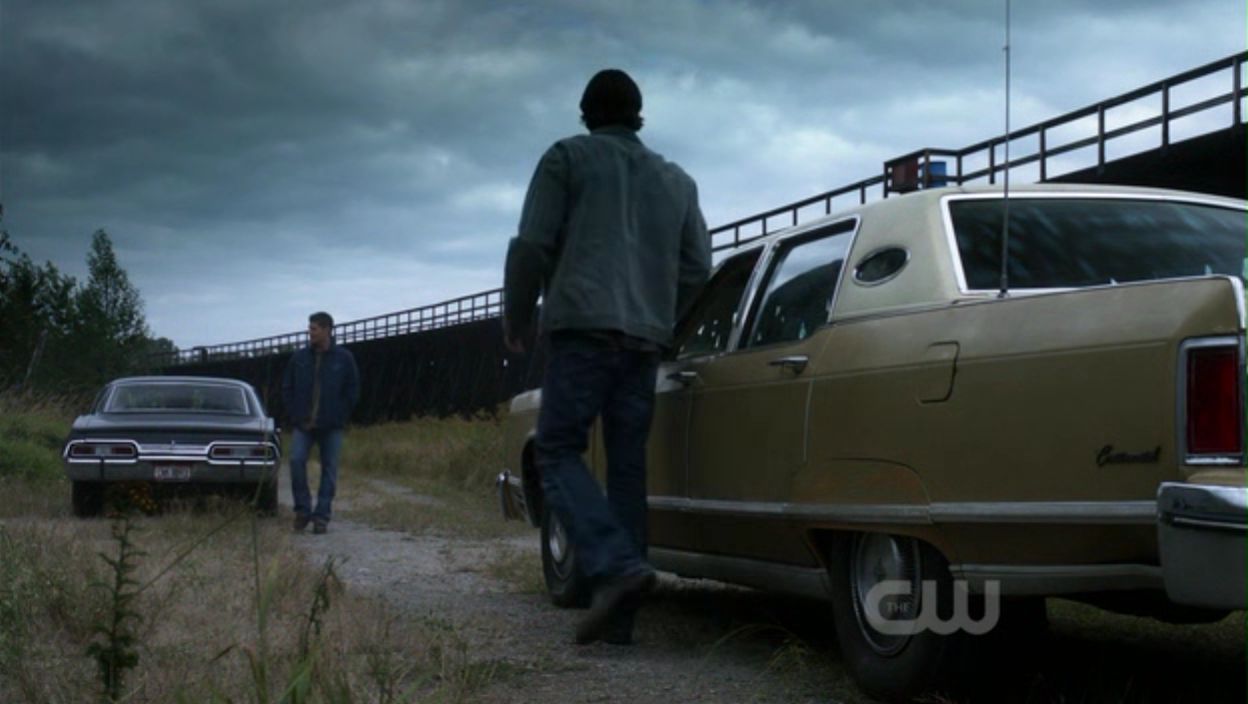 The Winchesters reunite! Dean apologizes for taking his butthurt to a level that wasn't necessary, even admits he was wrong about the two of them needing to be away from each other to be successful hunters. They're all each other has and they keep each other human. I was waiting for one of them to go into the "There's no fate but what we make for ourselves" speech, but they didn't. The important thing is that they're back to working together, and as fans of the show know, they're better at doing the job when they work together.