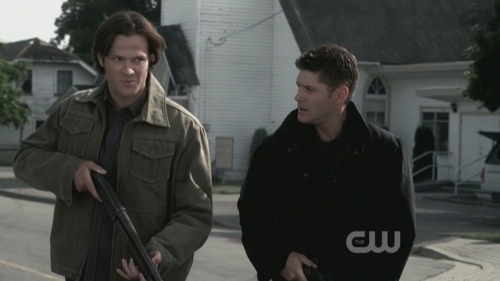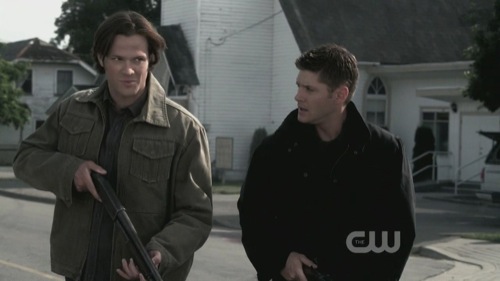 Review: Supernatural 5.01 – "Sympathy for the Devil"
Original Air Date: September 17, 2009
Screencaps from Home Of The Nutty
The second episode of Supernatural's new season, "Good God, Y'all!," aired on The CW last night, and it seems like series creator Eric Kripke is hell-bent on once again torturing the show's loyal fans.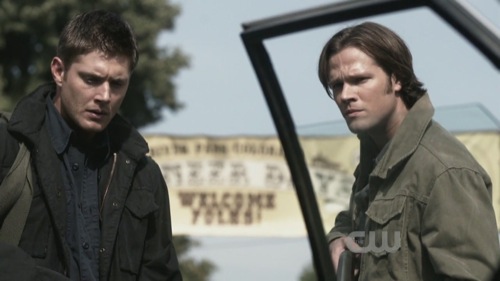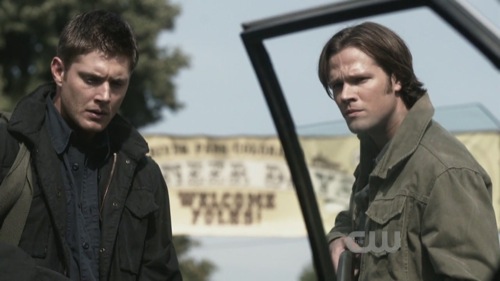 Throughout the majority of Supernatural's existing four seasons, Sam and Dean Winchester have always been exceedingly close, even for brothers. After being reunited at the beginning of season one in order to search for their missing father, Sam and Dean were very infrequently separated, the most notable times being when Sam was killed at the end of season two and the four months Dean spent being tortured in Hell between the end of season three and the beginning of season four. Regardless, the powers that be have always made it possible in one way or another for Sam and Dean to remain together, cruising around in the Impala and beating the crap out of various types of "evil sons of bitches." The time that Sam was dead and Dean spent in Hell are notably for loyal fans in part because of how heart-wrenching it was to see the boys torn apart and how painful it was to watch each of them try to cope without his brother.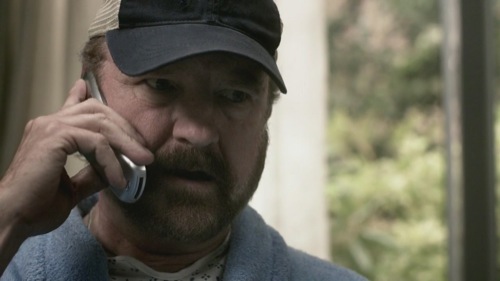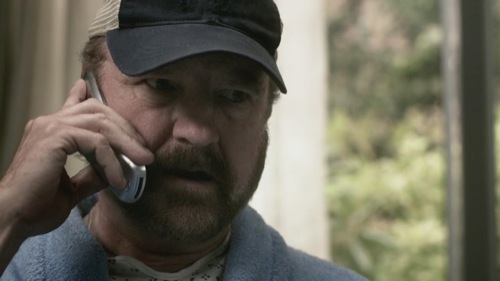 Based on episodes 5.01 "Sympathy for the Devil" and 5.02 "Good God, Y'all!," it seems like Kripke is going to put us through that same agony all over again as the strain between Dean and Sam continues to grow, affecting everything from how they interact with each other to how they do their "job." In "Good God, Y'all!," Sam and Dean head off to help Bobby's friend, Rufus, battle his way out of a demon-infested town in Colorado. Much to everyone's surprise, however, there is much more to the demon infestation than first meets the eye.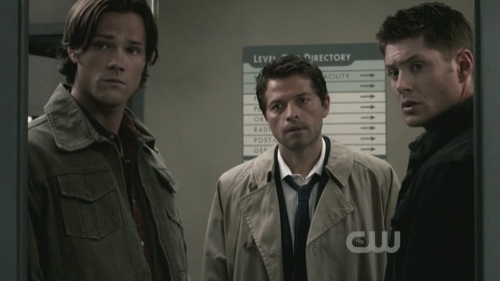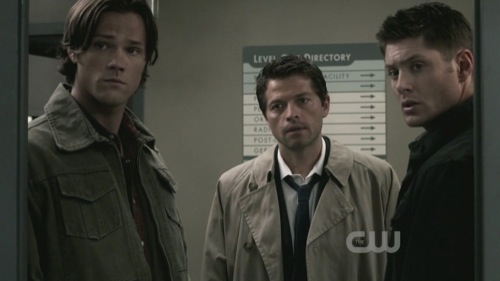 Before leaving for Colorado, Sam and Dean are approached by Castiel as they stay with Bobby in the hospital (he's still recovering from his self-inflicted stab wound of last week's episode). Despite disapproving of Dean's headstrong plan to take down Lucifer any way possible, as long as the Angels aren't involved, Castiel offers to help the boys… but he needs a special amulet from Dean in order to do so. Dean, however, is reticent to hand over one of his most valued possessions to Castiel, even if it means defeating the Devil, in part because Castiel's plan seems so ludicrous. According to Castiel, the only way left to defeat Lucifer and save the world is by finding God.
Dean: God?
Castiel: Yes.
Dean: God?
Castiel: Yes. He isn't in Heaven. He has to be somewhere.
Dean: Try New Mexico. I hear he's on a tortilla.
Castiel: No, he's not on any flatbread.
Sam and Dean seem surprised to find out that God doesn't always stay in Heaven, but like Supernatural fans they're ready to believe just about anything by now. As Castiel sets off to search for God — using Dean's amulet, which will apparently act as "EMF for God" — Sam and Dean turn their attention back to the situation at hand.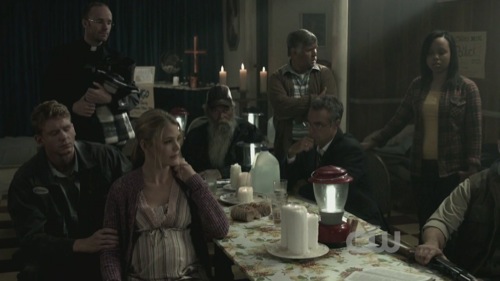 The two arrive in Colorado to find their old friend Ellen Harvelle (Samantha Ferris) searching the town for her daughter, Jo (Alona Tal), and Rufus Turner (Steven Williams), both of whom have disappeared. Unable to find Jo and Rufus, Sam, Dean and Ellen are tasked with finding weapons, making salt shotgun shells, and teaching a scared group of survivors (including a pregnant woman) how to hold, aim, and fire a rifle, shotgun, handgun, etc. At the same time, Sam and Dean are no closer to resolving their brotherly issues than they were in the season opener, "Sympathy for the Devil." The tension between Sam and Dean is still so palpable that, despite being in the middle of a demon-infested town, worrying about her missing daughter, and trying to figure out a way to get the surviving townspeople to safety, even Ellen can see that something isn't right.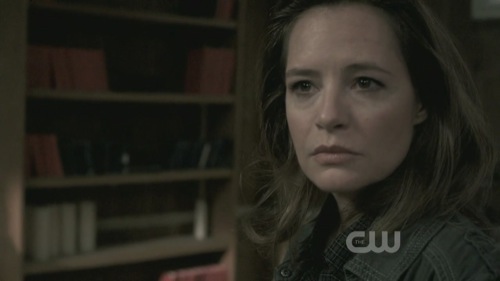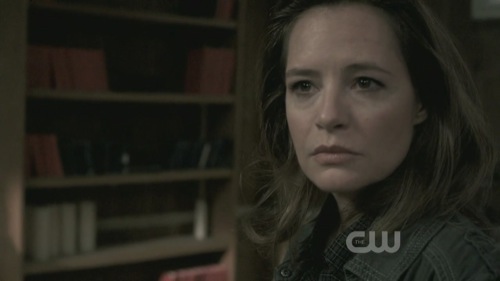 Once the situation in Colorado is resolved, the outlook for Dean and Sam doesn't look any better. Regardless of the fact that they pulled together when the situation warranted it, Dean still doesn't trust his little brother and Sam has come to the realization that he may not be as "fine" as he led us to believe in "Sympathy for the Devil." The brothers' relationship issues are exacerbated even more by the news they received early on in the episode: Castiel is cut off from Heaven, meaning that his help is even more limited than it was in the past and he's lost some of his "angel powers," including the ability to heal. Bad news for Bobby, who may never walk again after stabbing himself in the season opener.
The previews for next week's episode (SPOILER ALERT!) indicate that Sam and Dean may be doing some hunting on their own, and it looks like Sam's (deceased) ex-girlfriend, Jessica Moore (Adrianne Palicki), may be making an appearance as well.
Tune in to The CW Thursday nights at 9/8c to catch new episodes of Supernatural. For more information on the show or to download wallpapers, ringtones, etc. check out The CW's official Supernatural web site.