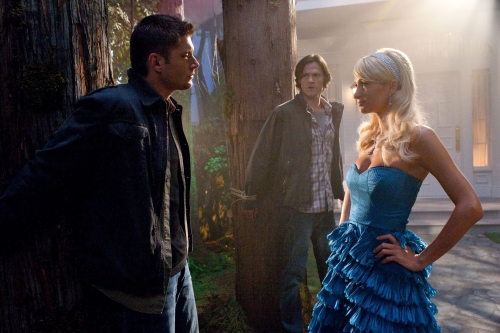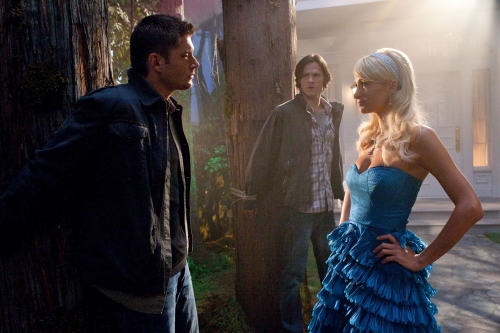 Episode: Supernatural 5.05 – "Fallen Idol"
Original Air Date: October 8, 2009
Gandhi, Abraham Lincoln, James Dean and… Paris Hilton?
I think I can speak for Supernatural fans when I say that last week's episode reminded us why we became fans to begin with. While the first four episodes of the season were entertaining — and Dean (Jensen Ackles) had some real zingers of one-liners — I think we can all agree that it feels really good to have Sam (Jared Padalecki) and Dean back on the road together and focused on something other than the doom and gloom of the apocalypse that has characterized season five thus far.
Given the time that Sam and Dean recently spent apart, Dean decides that the duo needs to put on some training wheels and figure out how to hunt together again. With that in mind, the Winchesters travel to Canton, Ohio to investigate a rather unusual death involving "Little Bastard," the car that James Dean drove.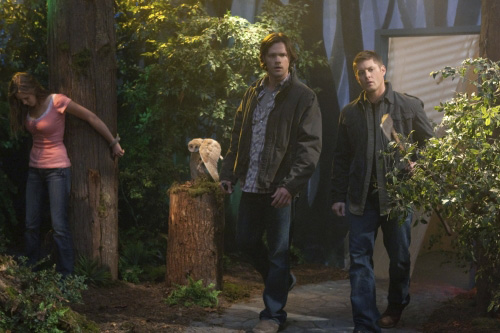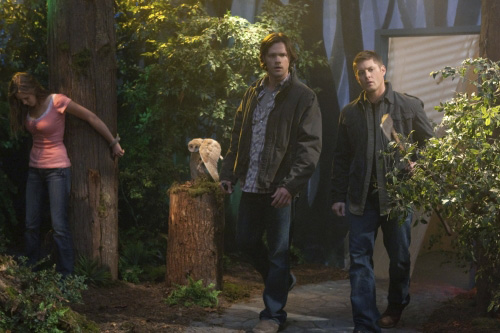 In addition to moving away from the apocalypse story arc, "Fallen Idol" also has a look and feel that might seem a bit more familiar to long-time Supernatural fans. We might be able to attribute this familiarity to the episode's writer, Julie Siege, and director, James L. Conway. Siege is not new to Supernatural; in fact, she wrote some of the best episodes of season four, including "Criss Angel Is a Douche Bag" and "The Monster at the End of This Book," and she has worked as a story editor for the series for several seasons. Similarly, director James L. Conway is a Supernatural regular who previously directed several episodes of the show, including 4.18, "It's a Terrible Life."
Whether the shift in the episode's focus was planned or is a reaction to fan feedback on the first four episodes of season five, the rather lengthy preview segment at the end of "Fallen Idol" makes it look like the rest of the season will deal with more than just the apocalypse and the brothers' struggle to defeat Lucifer and avoid becoming the ultimate vessels of good and evil.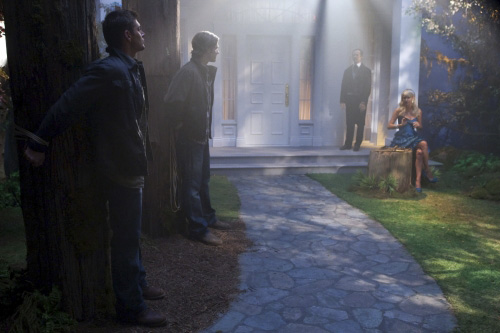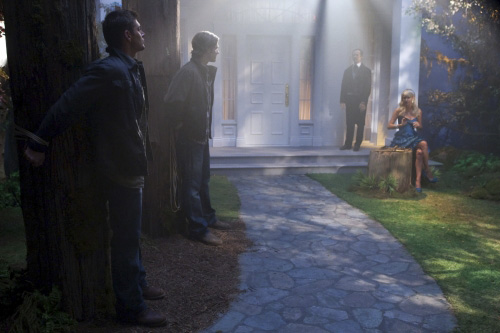 True to form, last week's episode of Supernatural delivered not only a brilliant story line, but the laughs and gore characteristic of the show's previous seasons. One of the issues that has plagued the season thus far is the bad blood, so to speak, between Dean and Sam, but in episode 5.05, "Fallen Idol," we see the boys make some promising steps towards resolution. Now we just need to get Bobby (Jim Beaver) walking again and figure out a way to get John Winchester (Jeffrey Dean Morgan) back in the picture and I will be in Supernatural heaven. Granted, John Winchester is dead, but a girl can dream, can't she? Especially after the gates of Hell are opened.
Music: "Superstition" by Jeff Beck
Rating: 5 / 5 Stars