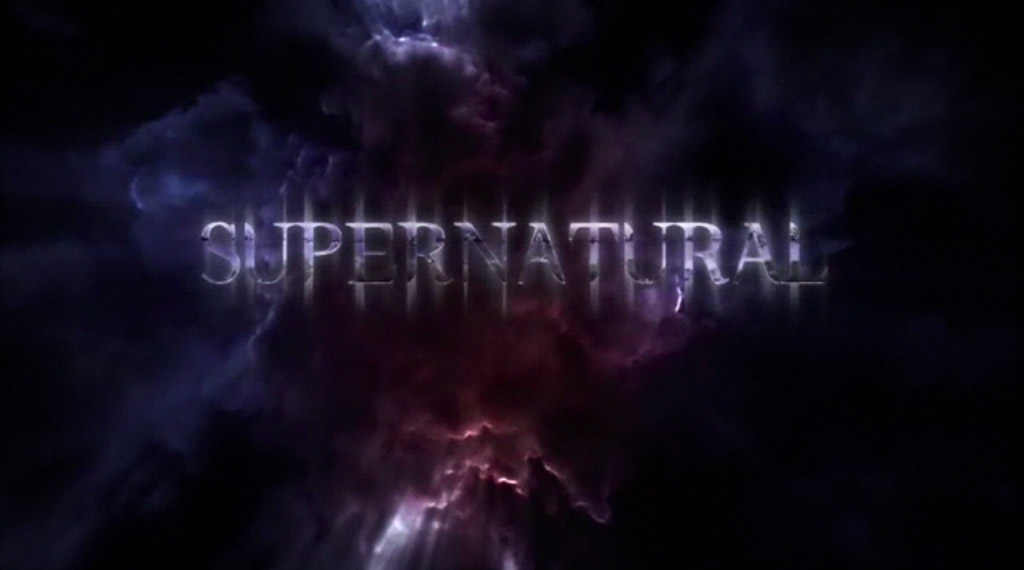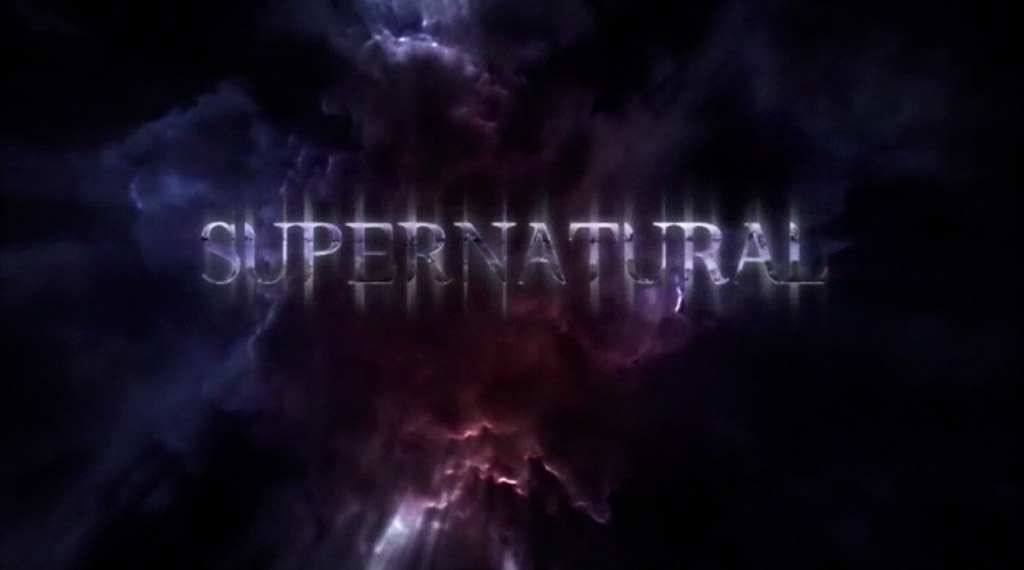 Some caps from In A Dream Caps
You finally decided to start watching the CW's show Supernatural, huh? Well, better late then never, but you might find yourself a little confused on the whos and the whats if you're just coming in. If you're going to be a player, you need to know the game. So crank up the classic rock (I suggest "Renegade" by Styx) because I'm about to give you a crash course on things you need to know about Supernatural to get you ready for Season Five. Given the nature of this article, there will obviously be spoilers for the first four seasons of the show below.
There are basically two kinds of people in the SPNverse: Hunters (those who know the supernatural is a fact of life) and Supernaturals (the vamps, werewolves, demon, ghosts, etc. that the Hunters kill). Part 1 here is going to focus on the hunters/humans of the SPNverse.
More often than not, you get the job of a hunter after you have a bad run-in with something supernatural. They usually don't work in groups (and if they do, it doesn't last long), and don't often share information with one another, but a hunter is your only source of defense when if comes to the things that go bump in the night. Some common equipment every hunter will have are salt, Jesus Juice, rosaries or crosses/crucifixes, EMF meters, guns, knives of various sizes, and if not a Key of Solomon, they'll have a book of choice passages in Latin for exorcisms.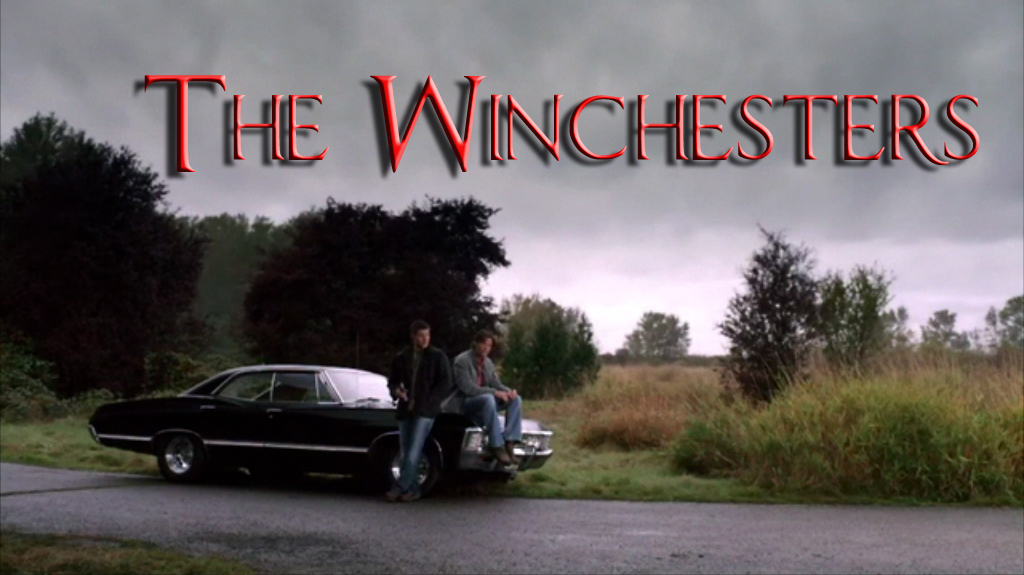 The basic gist of the show is this: Two brothers, road tripping across the USA in a '67 Impala, killing evil SOBs, and raising a little hell. Raised by their father to fight and kill what are usually assumed to be urban legends, the Winchester boys have been making short work of the supernatural almost their entire lives. A good mix of horror and humor, Supernatural quickly shifts from a Monster of the Week show into a battle between mythic creatures for dominance over Earth. Our boys, of course, are right in the middle of all the action. One brother is pegged as a champion for Hell, the other for Heaven, and neither side is looking like the right option at this point. When your business is bloody, where most everyone ends up getting dead in a hurry, how do you retain your humanity, keep your family together, and distinguish "Good" from "Evil"?
Since the show is basically about the Winchesters, they're the first group you need to familiarize yourself with.
Mary Winchester – DECEASED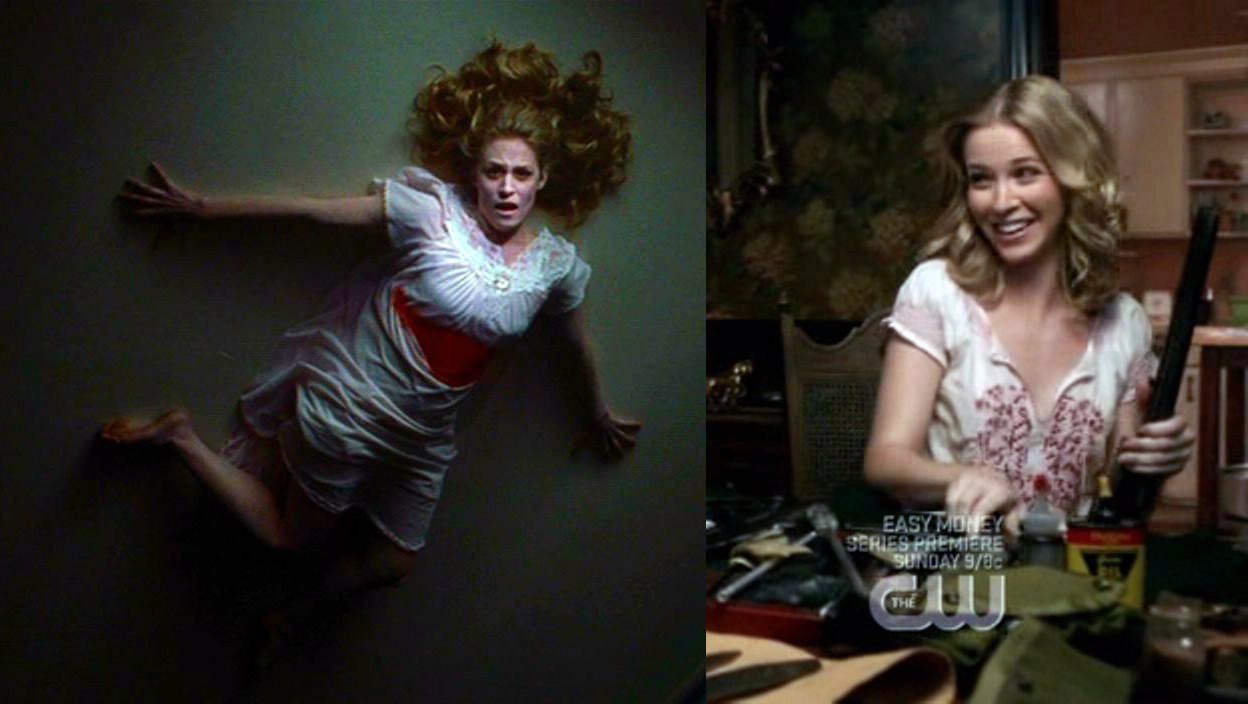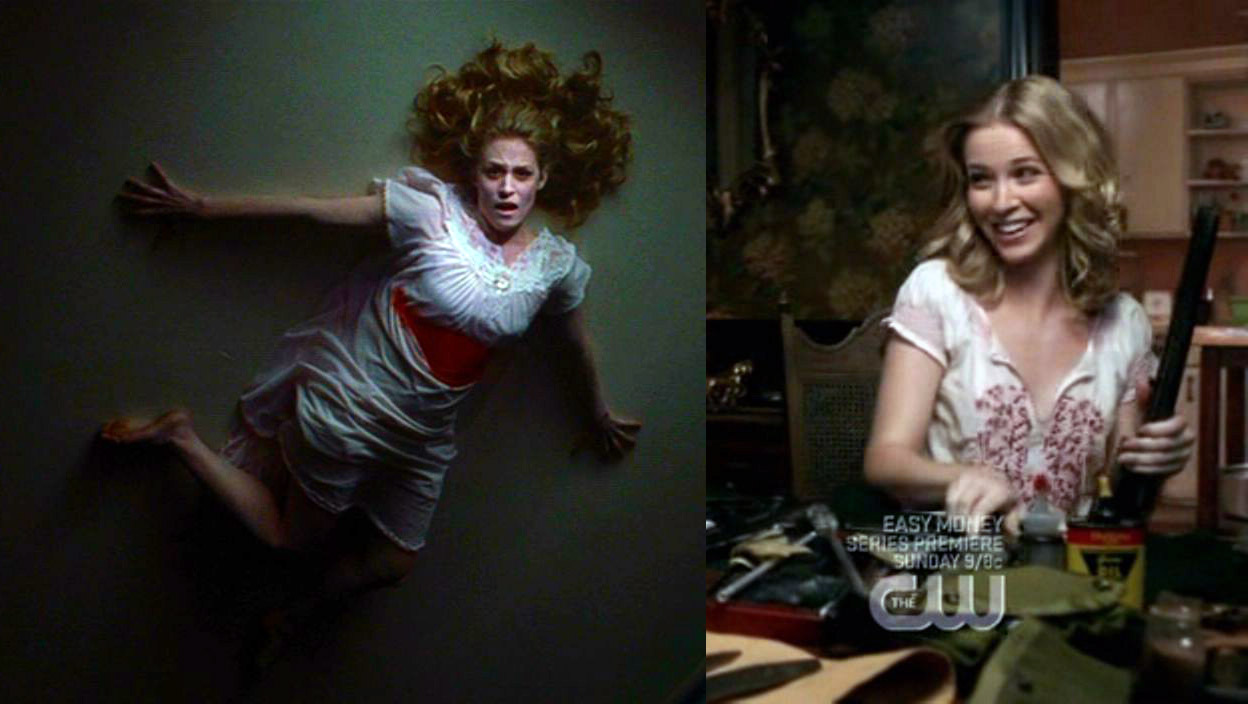 Mother of our boys, wife to John, original kick-ass chick, and the beginning of the "Winchester Curse." Mary was raised by hunters (Samuel and Deanna Campbell), but wanted a different life for herself and her potential family. Unfortunately, a demon named Azazel killed her parents and John and only gave Mary the choice to save one (her father or her boyfriend). She chose John in exchange for a life devoid of supernatural interference. The catch: in ten years, Azazel would come back and she would have to stay out of his way. Ten years later, she finds a man standing over 6-month old Sam and ends up burning to death on the ceiling of his nursery. The next time both boys saw their mother was 22 years later when they went back to the house to help the current resident get rid of an evil spirit. She showed up in spirit form to help her boys, then went wherever you go when you die.
John Winchester – DECEASED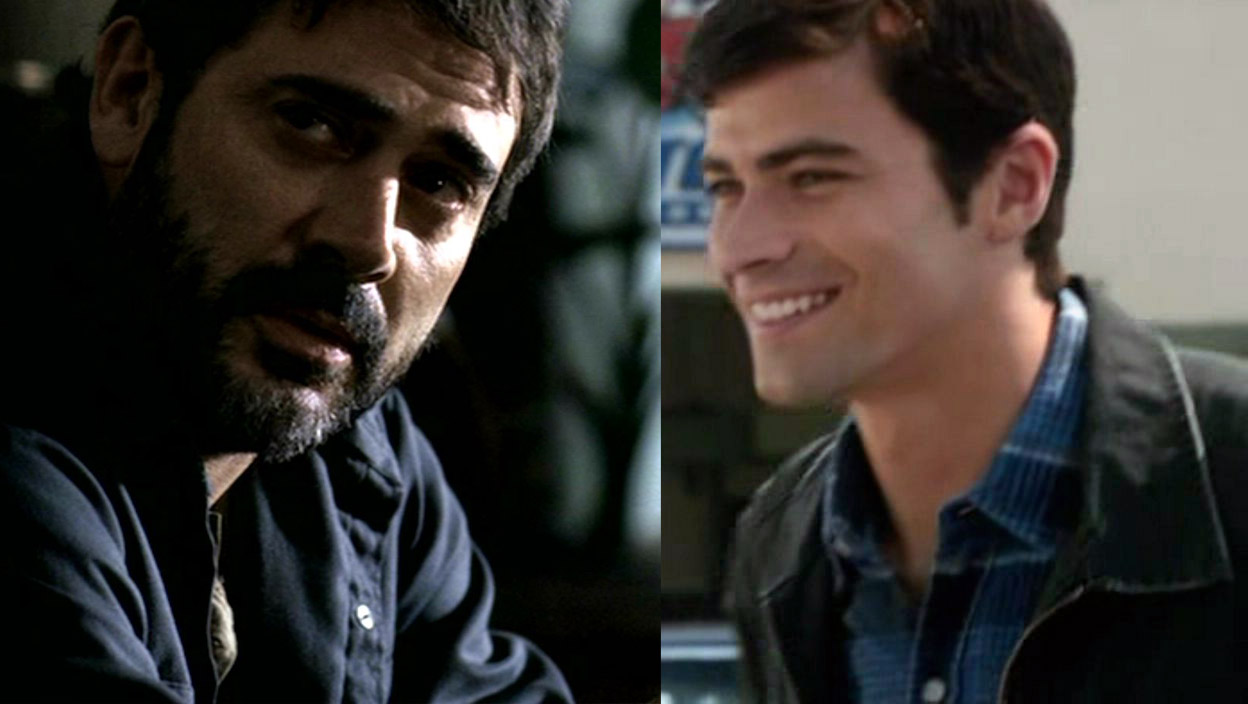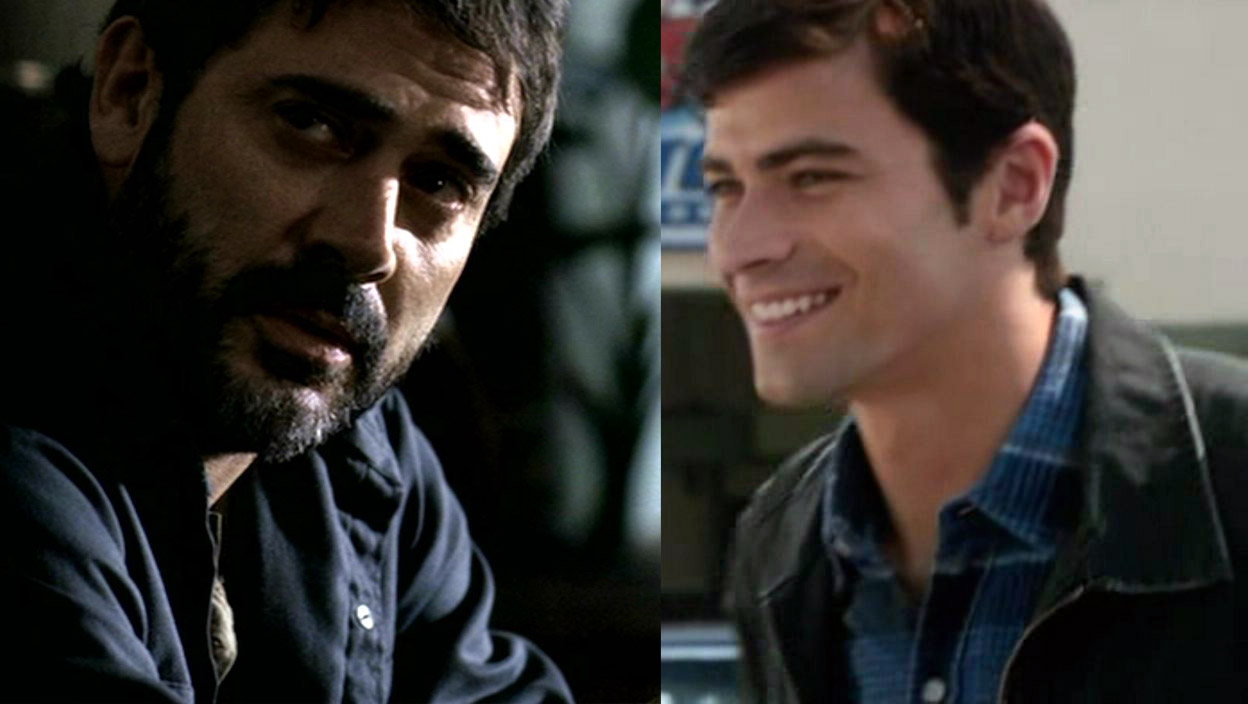 A Marine in his younger years, John never knew his future wife was a hunter, nor that she made a deal with a demon to save his life. He fell into the life fast and hard when he found Mary pinned to the ceiling of their youngest son's nursery, bleeding from her midsection and surrounded by flames. He grabbed up Sam, gave him to Dean and had him carry his younger brother to safety. John attempted to save Mary but was unsuccessful. He raised his sons on the road, training them to be warriors instead of being kids. He would leave them for weeks at a time in crappy motels while on his single-minded quest to find the thing that killed Mary. He did have time for a fling in MN that produced a half-brother (Adam) for Sam and Dean. He never told them about him, preferring Adam never know about the job and have a normal life. Closing in on Azazel left the Winchesters in bad shape, with Dean literally trying to talk a Reaper out of taking him. In what becomes a Winchester signature, John summons Azazel and trades the mythical Colt pistol (the only known weapon that can kill anything) and his soul to save Dean. The last time he's seen by the boys is when a Devil's Gate is opened and he drags himself out of Hell. His ghost helps Dean kill Azazel, then disappears.
Dean Winchester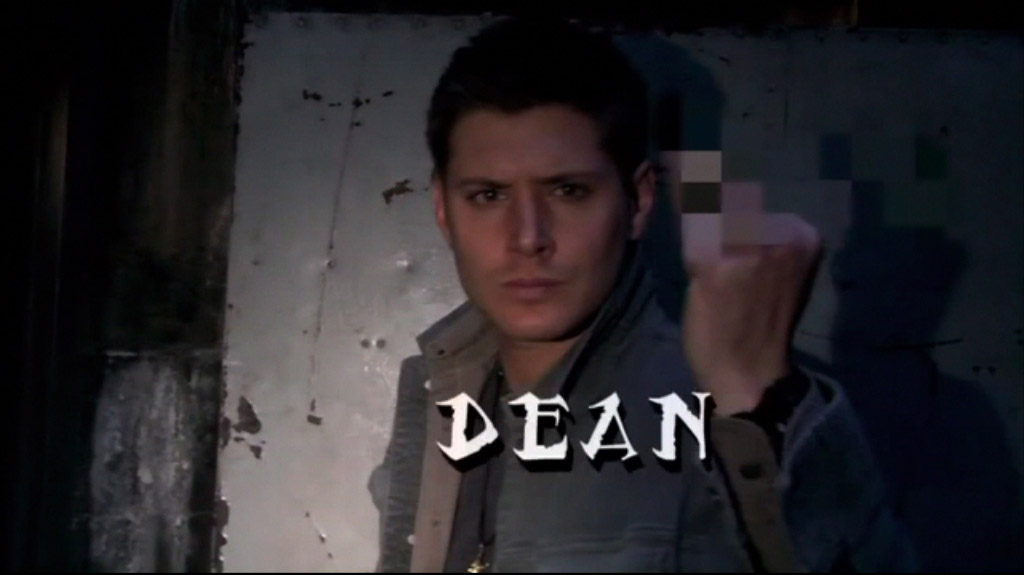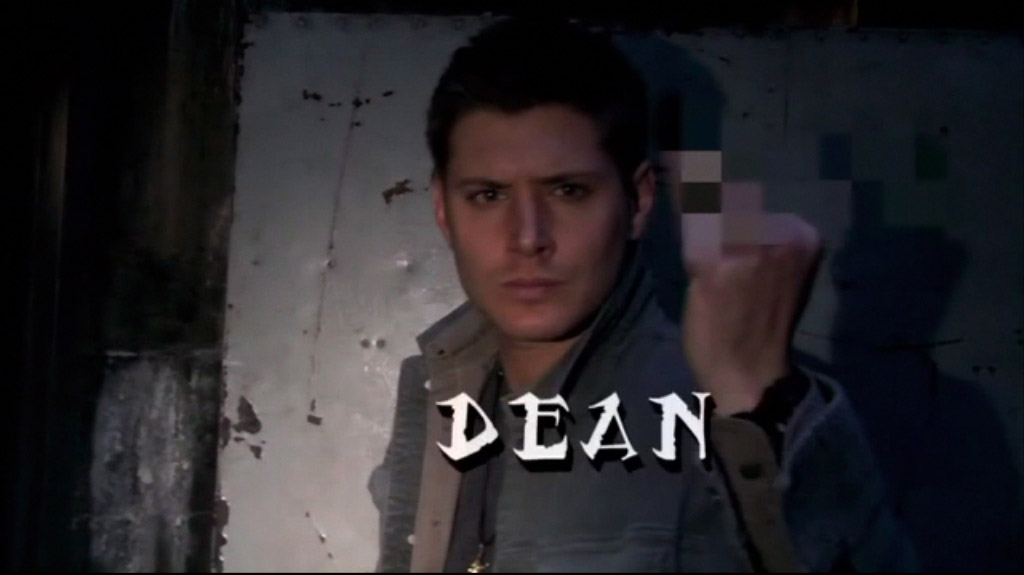 Eldest of the Winchester boys, been dead twice, been to Hell once, and the chosen champion of Heaven, Dean's the kind of guy who thinks more with his fists than his head (at least before that second time he dies). He's a lover of the ladies, food, classic rock, pop culture references, and his baby (the Impala) but is 110% when it comes to the job. He's spent most of his life trying to keep his family together, and basically doing whatever John told him to do (that usually entailed putting Sam first). So, despite his swagger and bravado, he's really messed up on the inside. Messed up enough that when Sam died, he made a deal with a Crossroads Demon to bring him back to life. Usually, when you make a deal with a Crossroads Demon, you get ten years before you have to pay up with your soul. Dean got one year, and when that was up, Lilith's Hellhounds used him for a chew toy before sending him to Hell. Three months topside is 30 years in the pit, and when Castiel pulled him out, he was changed and not for the better. While he was in the pit, he was tortured by a demon named Alastair (who also tortured John when he was in Hell). After every torture session, Alastair would ask Dean if he wanted to get off the rack and do a little damage of his own on someone else. As strong as he is, Dean eventually cracked and got off that rack. This started the chain reaction that lead to the 66 Seals of the Apocalypse being broken, and that would eventually lead to Lucifer busting out of his prison. The one to start it is the one who's supposed to finish it, and Heaven's angels have him cornered into being the one to defeat Lucifer once and for all. Dean's the kind of guy to buck authority, and having these angels try and put a collar on him is really starting to get to him. Especially when working for the angels means letting millions die and his brother going Dark Side.
Sam Winchester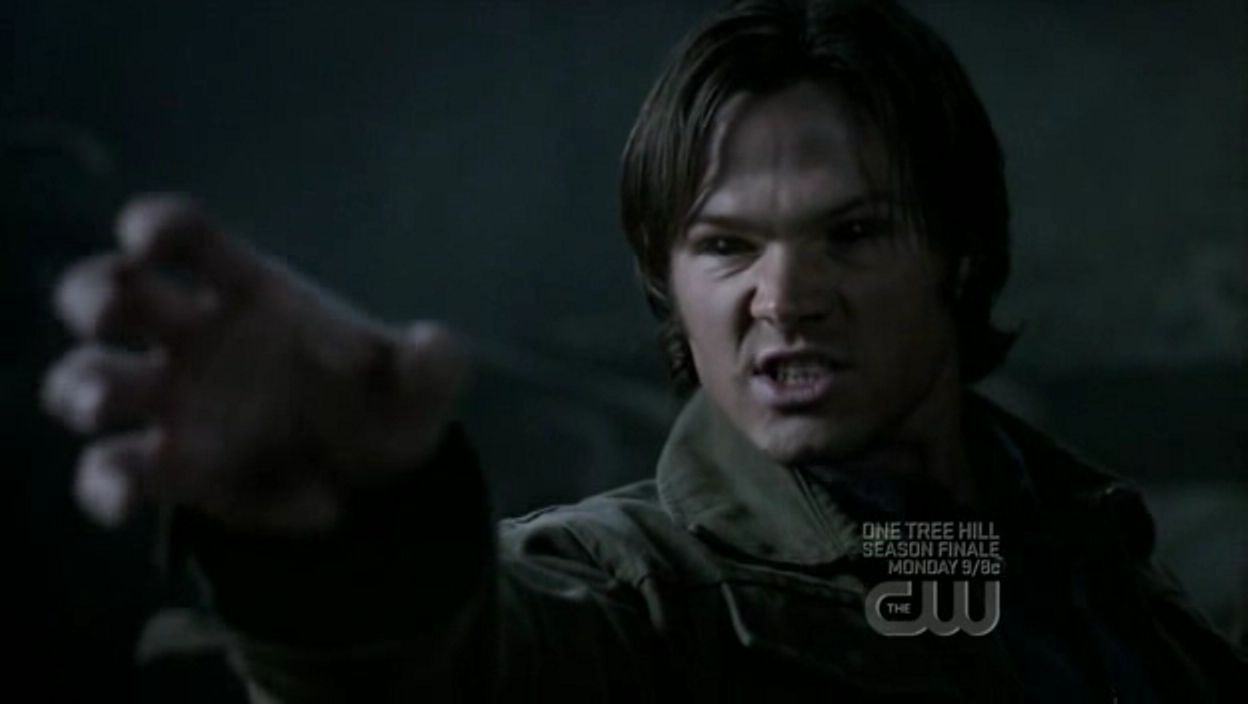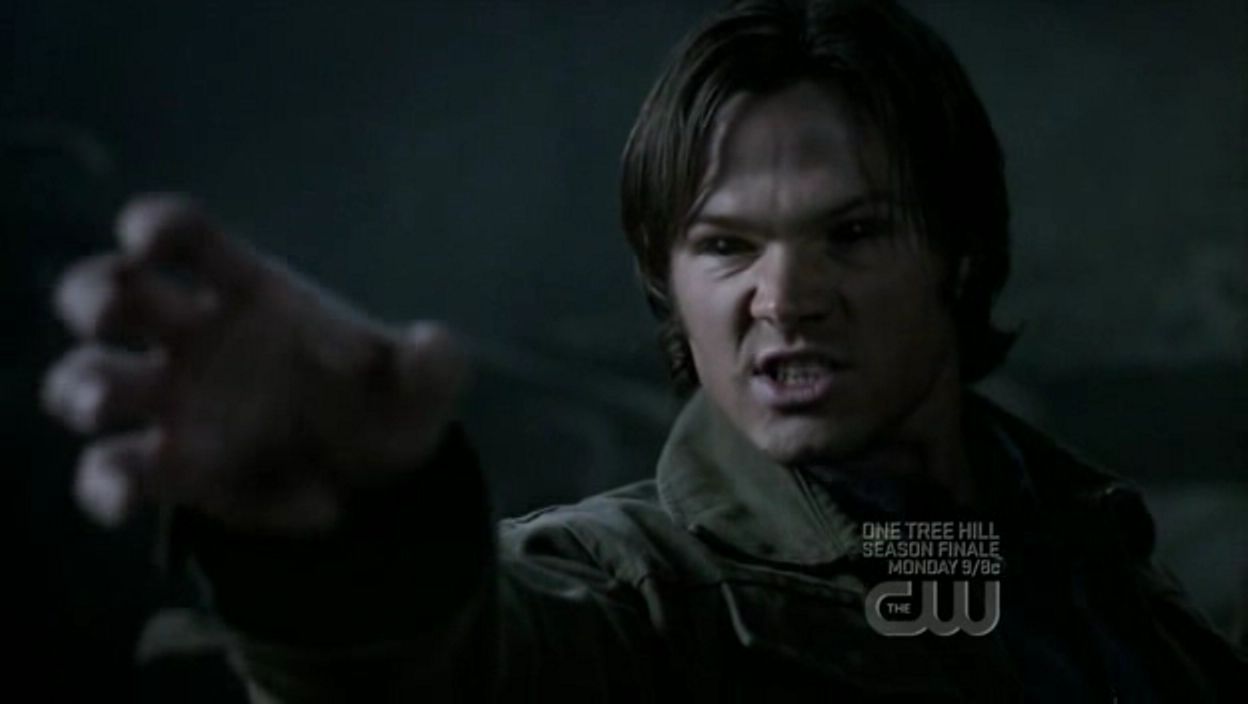 The youngest Winchester, Sam was destined for a tortured life before he was even born. At 6-months-old, the demon his mom made a deal with came to collect. Azazel gave Sam a few drops of his demon blood, forever locking him into a life filled with the supernatural. Unlike his father and brother, Sam was never interested in keeping up the family business. He was the more sensitive one of the bunch, the one with the most brains, and all he wanted was to be "normal." While Sam was at Stanford, Azazel killed Jessica (Sam's girlfriend at the time) the same way he killed Mary. Sam came back to hunting in a hurry. The only hitch was that Sam had been having dreams of that happening to Jess way before it happened. Turns out, demon blood, even a small amount, can give you special powers. Soon, they found out that there are others like Sam and they eventually have a Last Man Standing to see which "psychic" kid will be Hell's bad ass on Earth. Sam doesn't make it, but Dean, thinking his life is less important than his brother's, makes a bad deal and brings him back. Guilty about what his brother did and will become (soon or later, humans turn into demons in Hell), Sam tries everything he can think of to break the deal. That includes making friends with a demon named Ruby. After Dean dies the second time, Sam attempts to make deals with anything connected to Lilith. When that doesn't work, Sam heads straight for the Dark Side on a bullet train (Ruby being the conductor). Once Dean is brought back from Hell, Sam is already a very different person. Honing his psychic powers with the help of Ruby's demon blood pushes Sam not only into breaking ties with Dean, but breaking the final seal and setting Lucifer free from his prison. Sammy's got a long rode back to redemption. Will the rest of the hunting community let him come back around, does he even want to come back, and what will his connection be to Lucifer remains to be seen.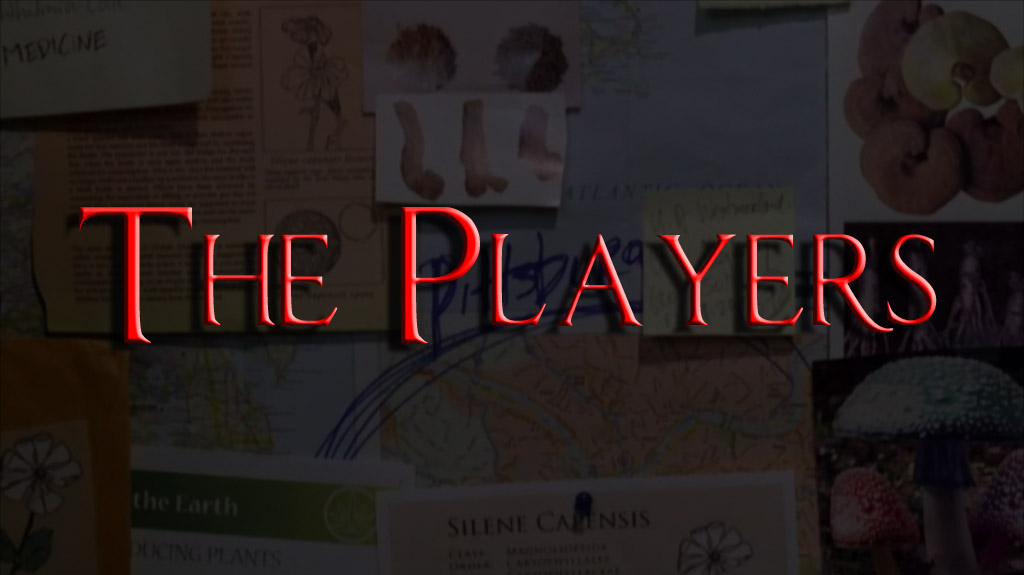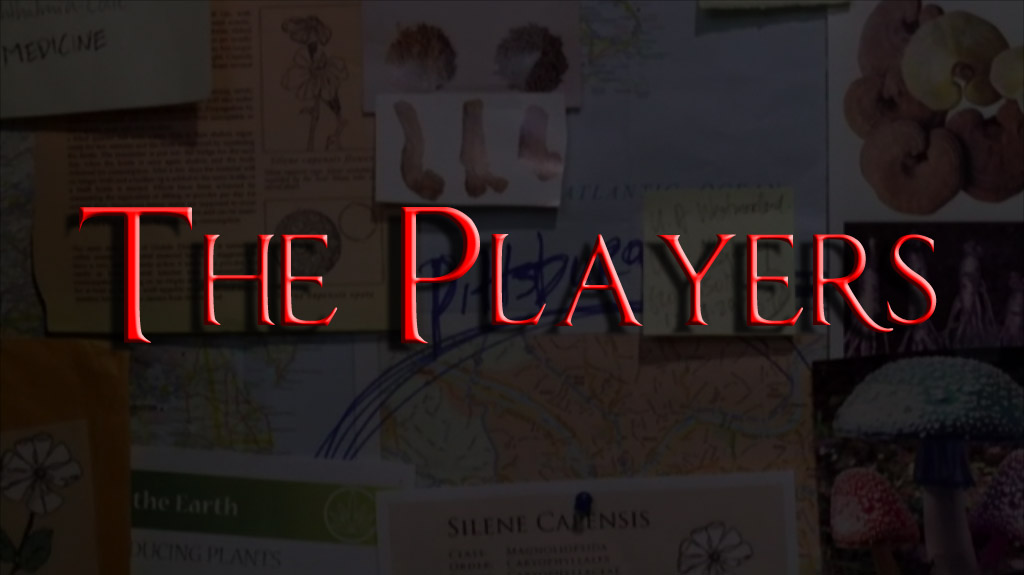 The Winchesters may be the main players in the bigger game, but they aren't the only ones on the board. There are others, and while most of them have met a grisly end, some of them are still kicking. Here's a rundown of a few you should know:
Bobby Singer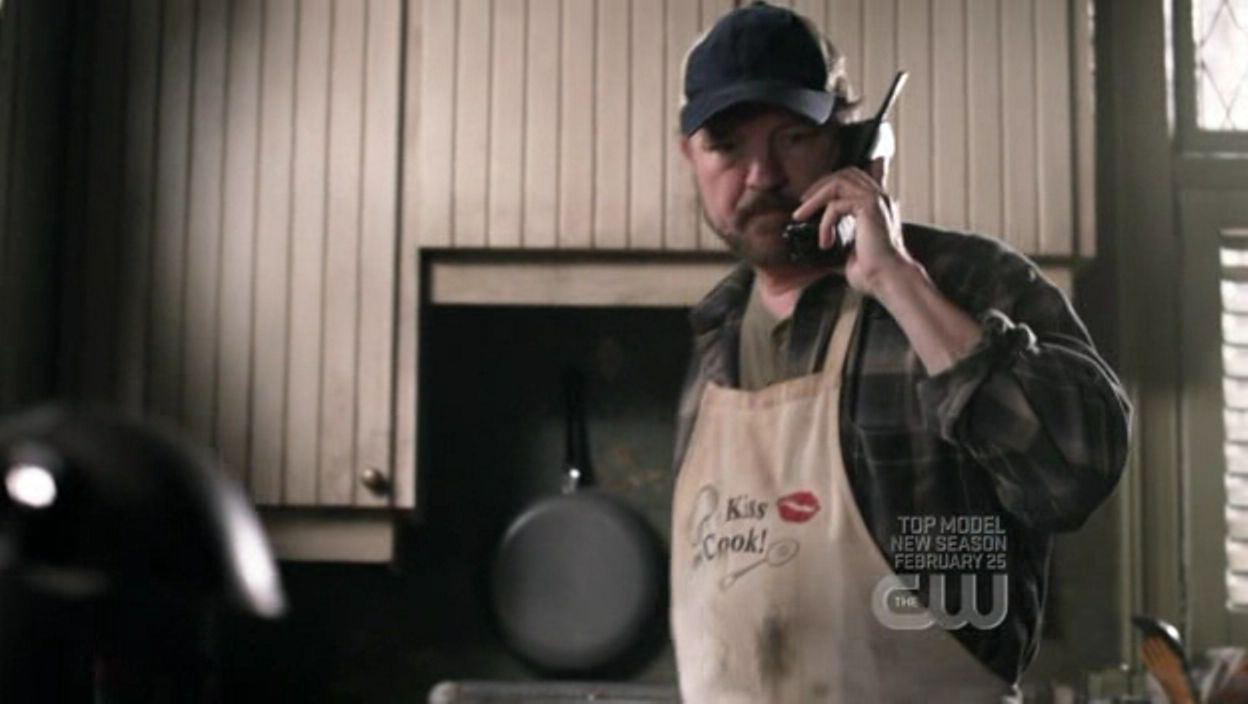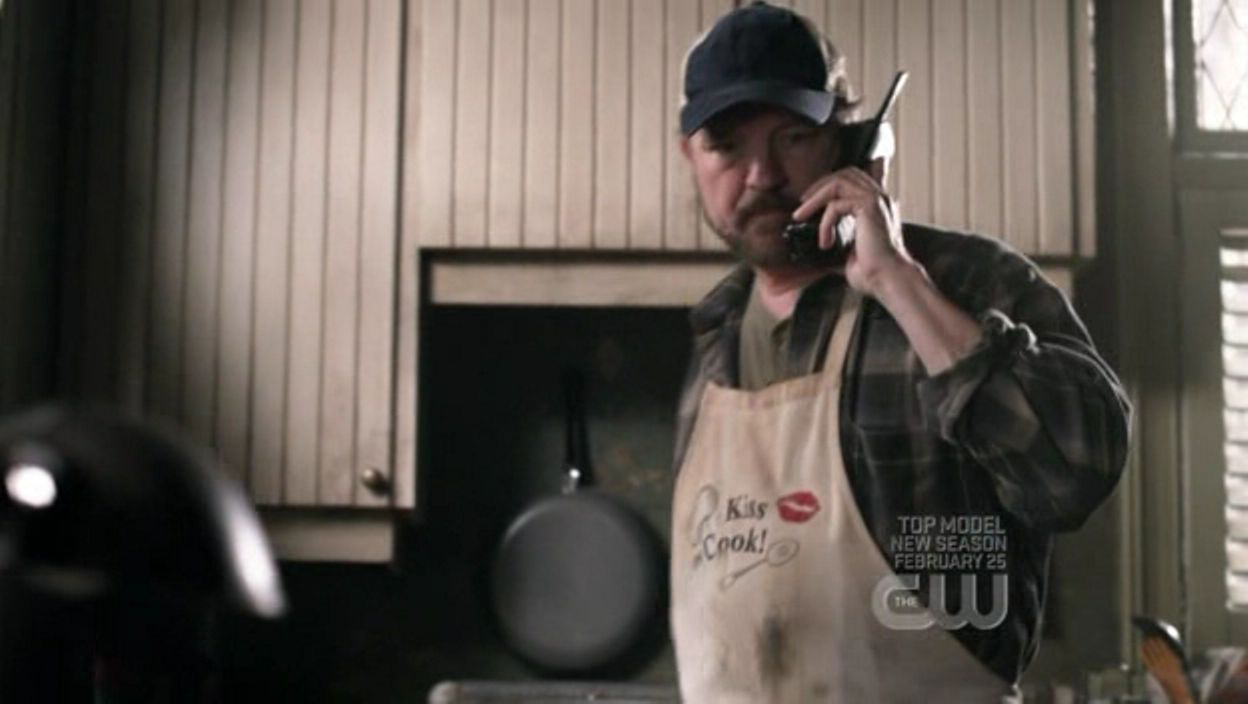 Getting into hunting after he had to kill his possessed wife, Bobby's been to this rodeo a million times. He's one of the old-timers who knows a lot of stuff about a lot of things. He's also known the Winchester boys for awhile now, and despite the falling out he had with John (a common occurrence with John and other hunters) he's always been there for the boys. After John died, Papa Bear here became more of a father figure to Dean and Sam and not just a fount of information. Unlike the boys, Bobby bases his operations out of his house and salvage yard, and he has the coolest demon fallout shelter ever. He was the one who showed the boys how to make a Devil's Trap (from the Key of Solomon) and how to exorcise demons from humans. Which was handy since the boys hadn't realized that with each demon they roughed up and killed, they also killed the human the demon was riding in. Whenever the boys are at a dead end, need help, or just need someone to kick them in the ass and call them "idjits," Bobby's a phone call away.
Ellen and Jo Harvelle, and Ash (MIA)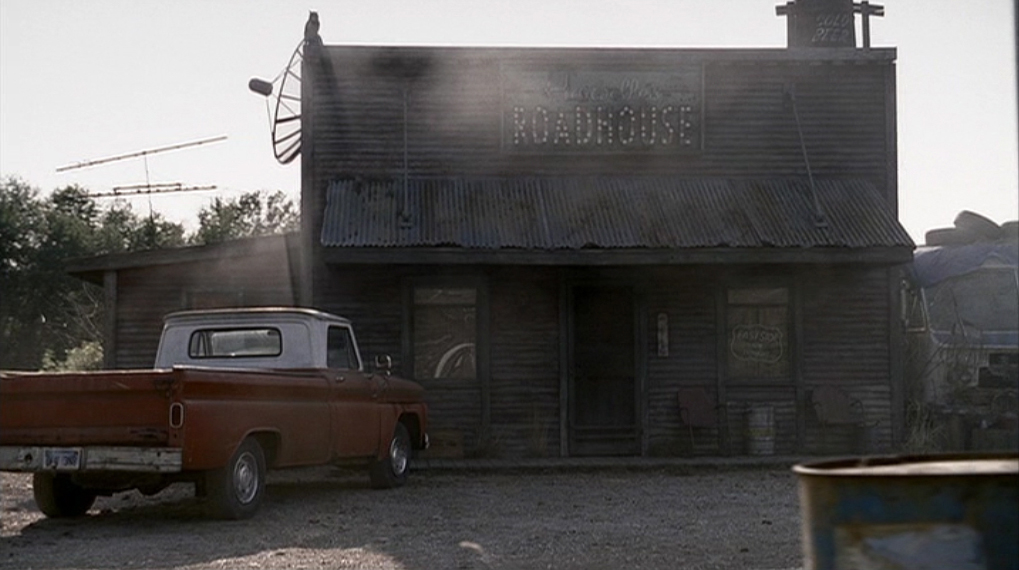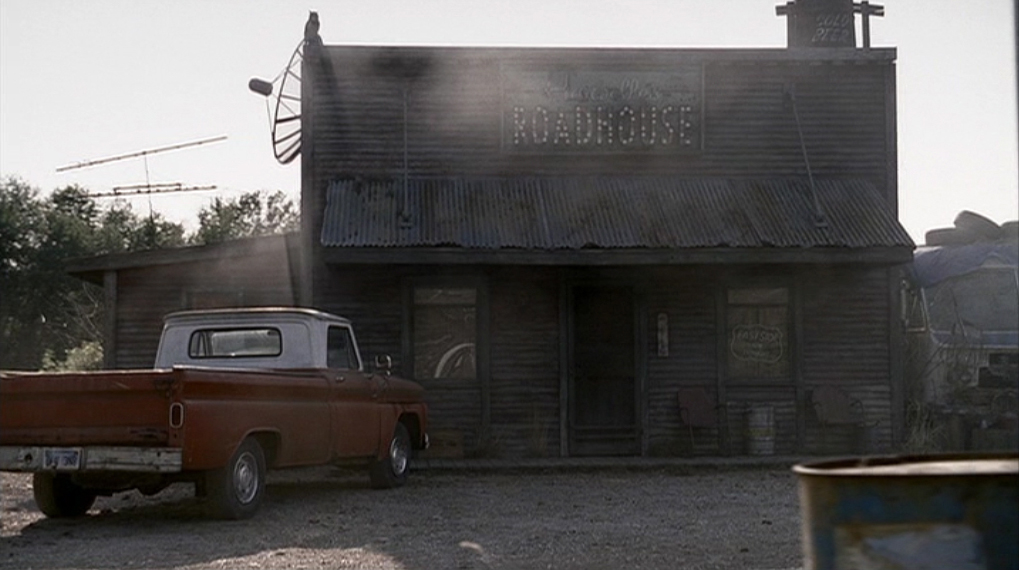 Ellen ran Harvelle's Roadhouse (a bar that hunters hung out at), her daughter Jo worked there, and Ash pretty much lived there as a genius demon tracker.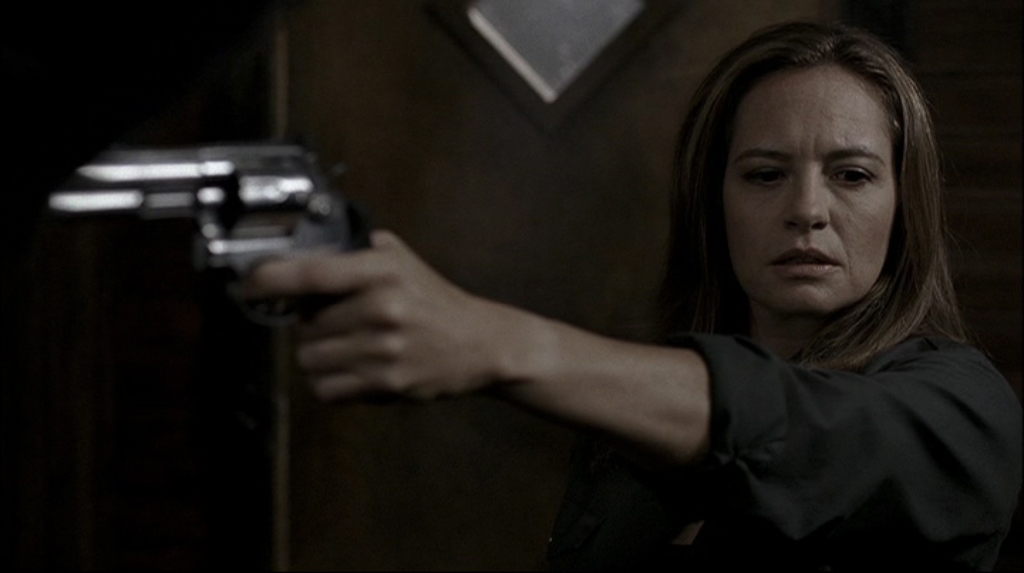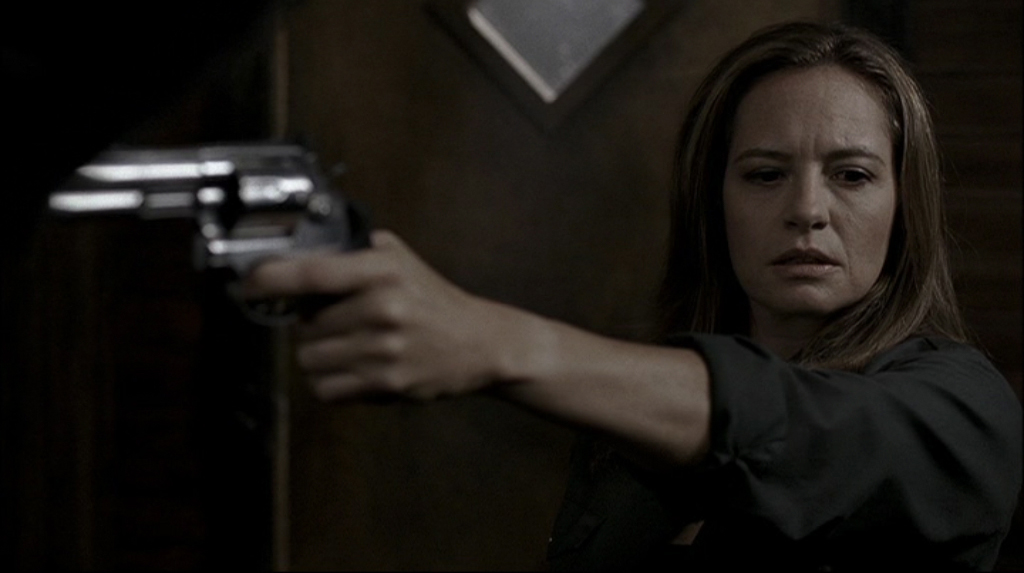 Ellen's husband was a hunter who ended up dead after working with John on a job, which makes her uneasy about her daughter wanting to be a hunter and working with the Winchester brothers. Much like Bobby, Ellen worked out of the Roadhouse and it was a place where the boys could gather info and jobs. She survived the destruction of the bar on accident when she went out to get more pretzels. The last time she worked with Bobby and the boys is when she got a map to the Devil's Gate that Azazel was planning on opening and helped them close it back up.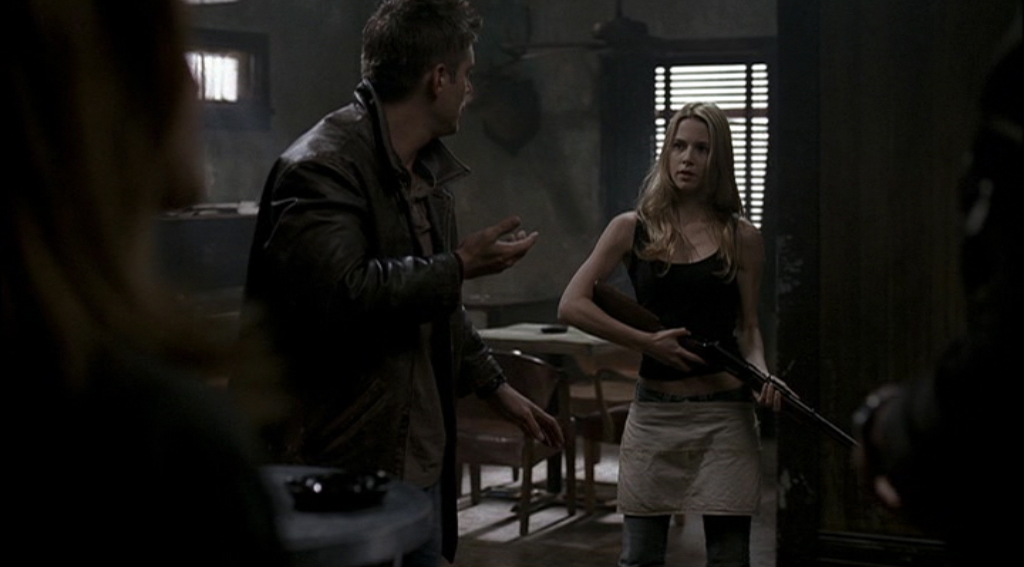 Jo's smart as a whip and she'd kick your ass just as fast. She spent her whole life around the job, but really wanted to be a hunter herself, like her father was. After meeting the Winchesters (a couple of good looking guys around her same age), her need to be a hunter seemed to become more urgent. She snuck off to help the boys on a hunt, but ended up as bait for the ghost. Once her mother got her back to the Roadhouse and told her about John's involvement in her father's death, her relationship with the boys was strained (especially with Dean, whom she possibly has romantic feelings for). Shortly after that, she ran off to be a hunter on her own. Which was both good and bad for her. Good in that she wasn't there when the bar blew up. Bad in that when Sam was possessed by a demon, he tracked her down to have a little fun with her. The demon inside Sam tells Jo that John didn't indirectly cause her father's death, but was actually the one to kill him.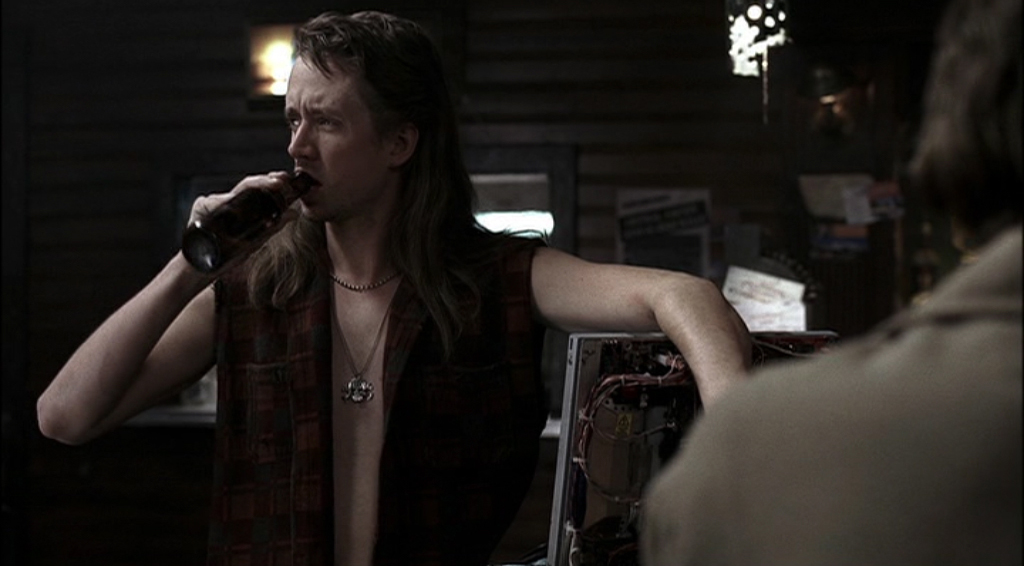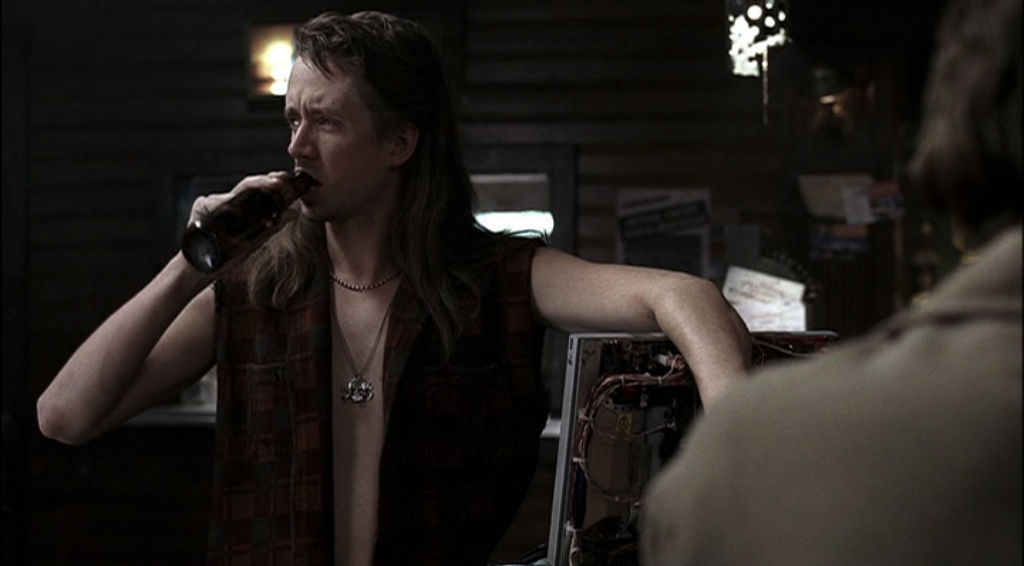 Ash got bounced out of MIT for fighting, lived at the Roadhouse, and was single-handedly keeping the mullet alive and kicking. A genius with the electronic hardware, Ash created a program to track Azazel with the information Dean gave him from John's journal. He apparently died in the Roadhouse explosion after calling Dean and telling him he needed to give him information in person.
Bela Talbot – DECEASED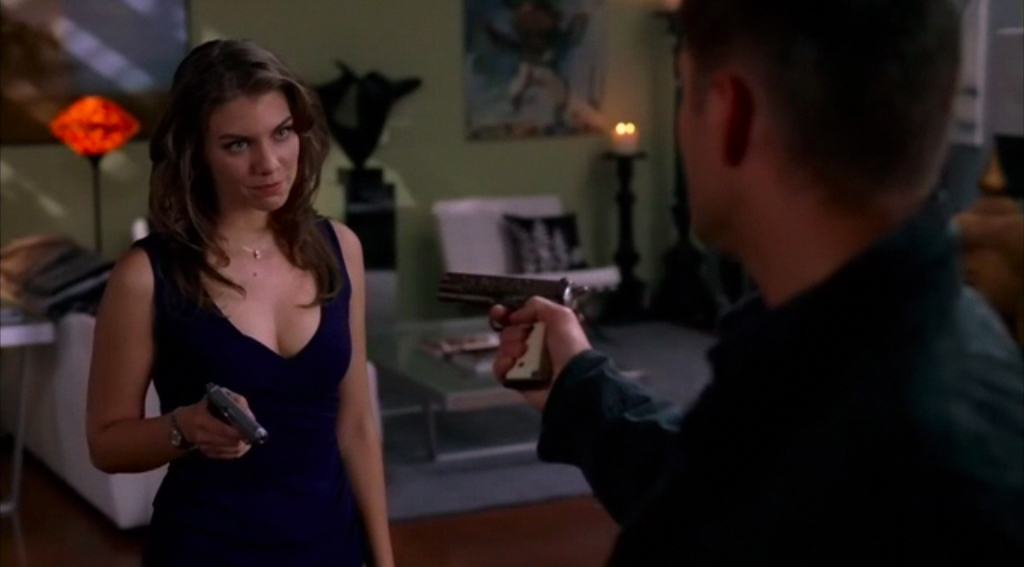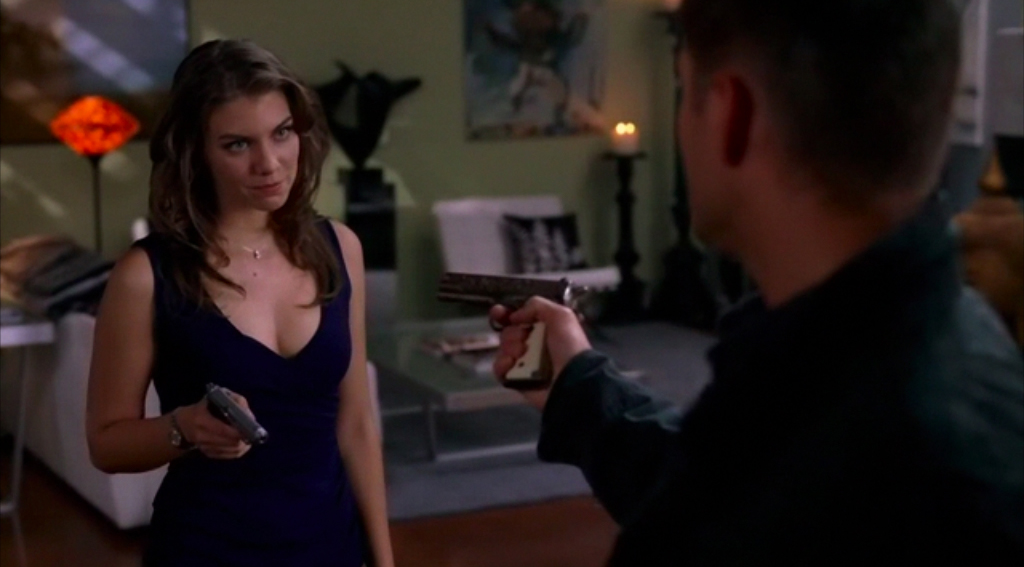 Shadiest of the shady, Bela knew the game and what was at stake, but preferred to use that knowledge to "procure" unique supernatural related items and to sell to wealthy bidders. Very smart, independent, and a control freak, Bela played the boys every time she ran into them. Ten years earlier, she made a deal with Lilith to kill her sexually abusive father and indifferent mother, so she's had plenty of time to build walls and learn to look out for number one. Before her time was up, she stole the Colt and tried to trade it for her freedom from Lilith's contract, but it didn't work out. Lilith changed the offer from getting the Colt to killing Sam, and when Bela couldn't deliver on that the Hellhounds came for her. The last words she heard were from Dean: "I'll see you in Hell."
Gordon Walker and Victor Henriksen – BOTH DECEASED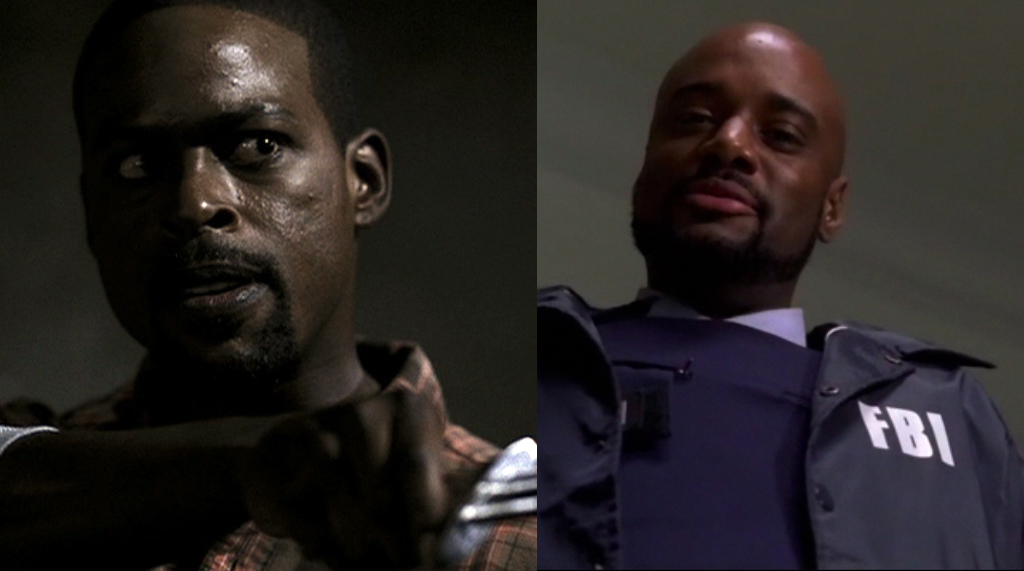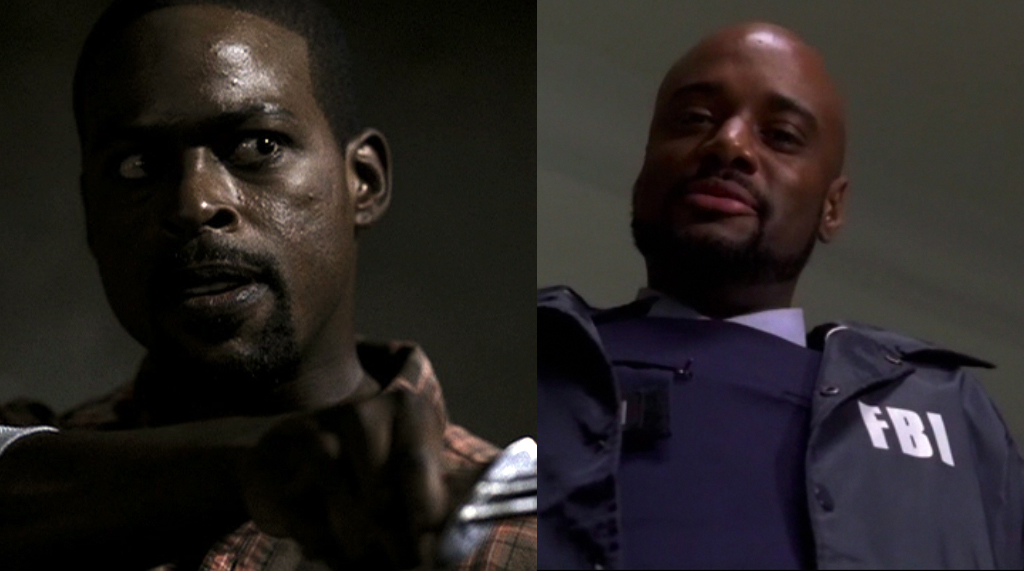 Gordon became a hunter when he was 18 and a vampire kidnapped his sister. He tracked the vamp down and killed it, then he killed his sister (who had been turned). After that, vampires became his specialty. He was brutal and sadistic as a hunter, with no grey areas when it came to killing supernaturals. This was a quality that Dean could relate to in the beginning, but it eventually put him at odds with the brothers. During an exorcism, Gordon found out about the "psychic" kids of Azazel's and that Sam is one of them. He made it his mission to hunt down Sam and kill him, which landed him in prison. Not long after getting put in the slammer, he busted out to continue his hunt for Sam. In a twist of irony or fate, Gordon ended up being turned into a vampire. It gave him more strength to take on Sam face-to-face, but in the end Sammy boy decapped him with his bare hands and a piece of barbed wire.
Henriksen was an FBI agent assigned to locate the Winchesters and arrest them. Hey, the boys do a lot of illegal things (credit card fraud, digging up corpses and burning them, etc.) all over the country, so they totally have the interest of the Feds. He caught them on three separate occasions, and twice they made like Hilts and escaped. The third time was a different story. Bela tipped Henriksen off to the boys' location, and he nabs them. They're taken to the Monument, Colorado police station for holding, where a demon possesses Henriksen and makes him shoot the sheriff. This convinces Henriksen that the boys were telling the truth the entire time and that he has to help them. They hold off and exorcise damn near the entire town, and he lets the boys go when it's all over. Later, Lilith shows up and kills him and the other two remaining humans at the police station. He comes back up as a tortured soul when Lilith breaks one of the 66 Seals (Rise of the Witness) and is forced into trying to kill Sam and Dean.
Pamela Barnes – DECEASED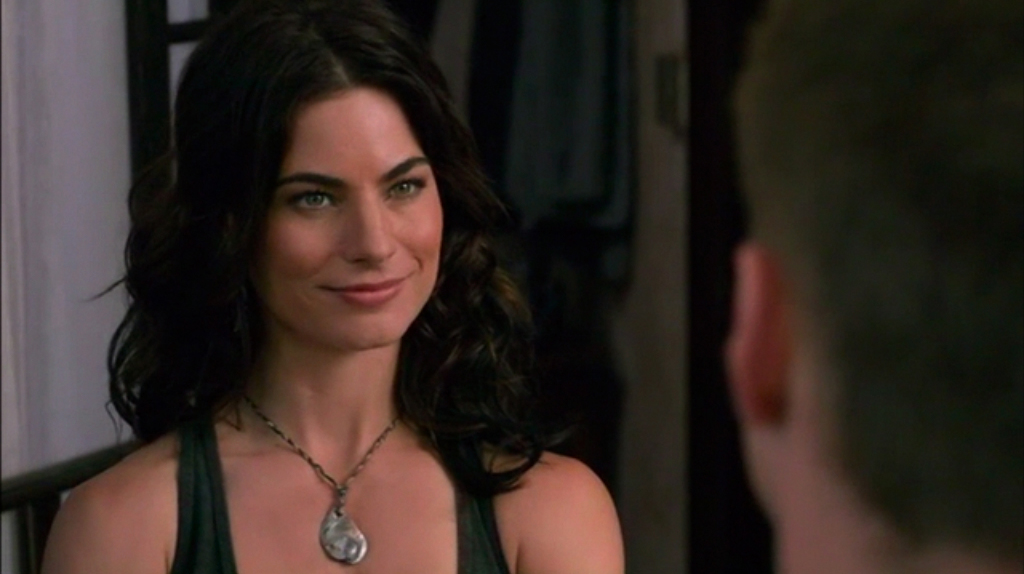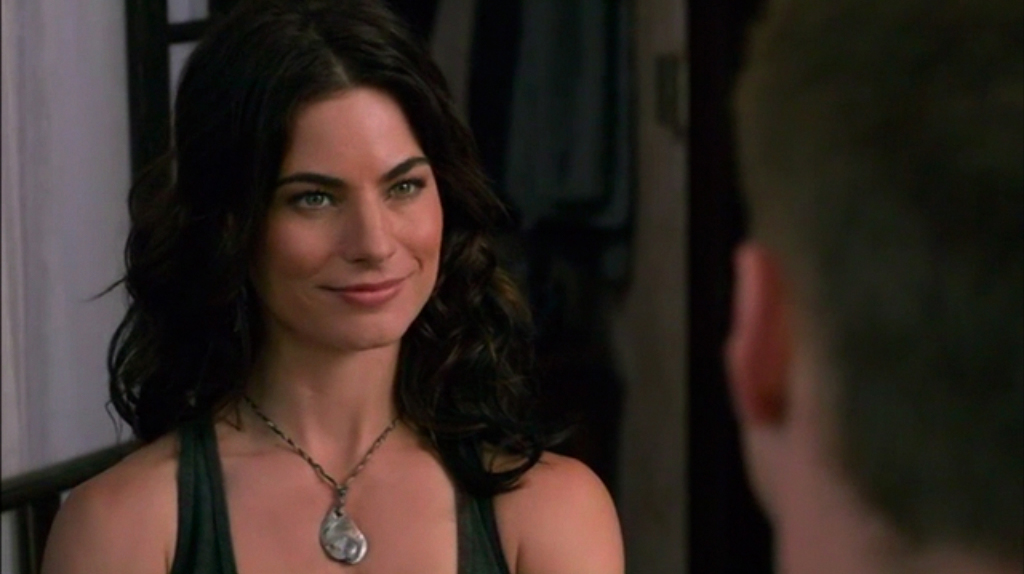 A friend of Bobby's, Pamela is a very talented psychic, fan of the Ramones, and an all-around Sassy McSasspants who doesn't have much of a mouth-brain filter when it comes to telling Sam she likes what his mamma gave him. After Dean was brought back to life the second time, Pamela held a séance to figure out who/what pulled him out of Hell. In a gutsy move, she forced Castiel to show himself to her in his true form because she thought he was a demon. Very few humans can look at the true form of an angel and survive. While Pamela lived, she lost her eyes as a result. She helped the boys a second time in restoring Anna's memories to her (she's a fallen angel), then hightailed it out of there, not wanting to deal with another angel. The last time she helped the boys, it was not eagerly and ended when a demon stabbed her. She died while warning Same to stop using his powers before it was too late.
Chuck Shurley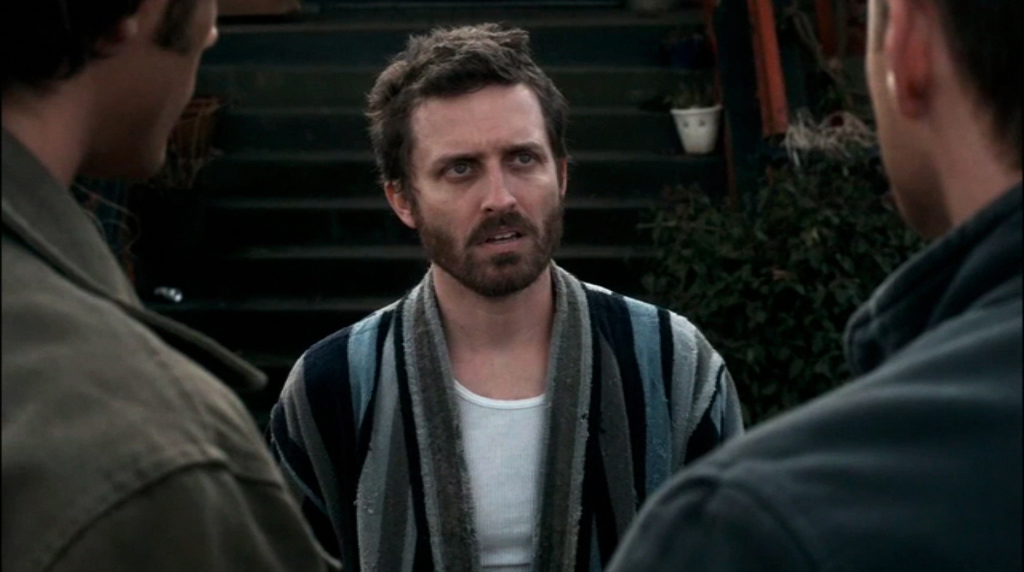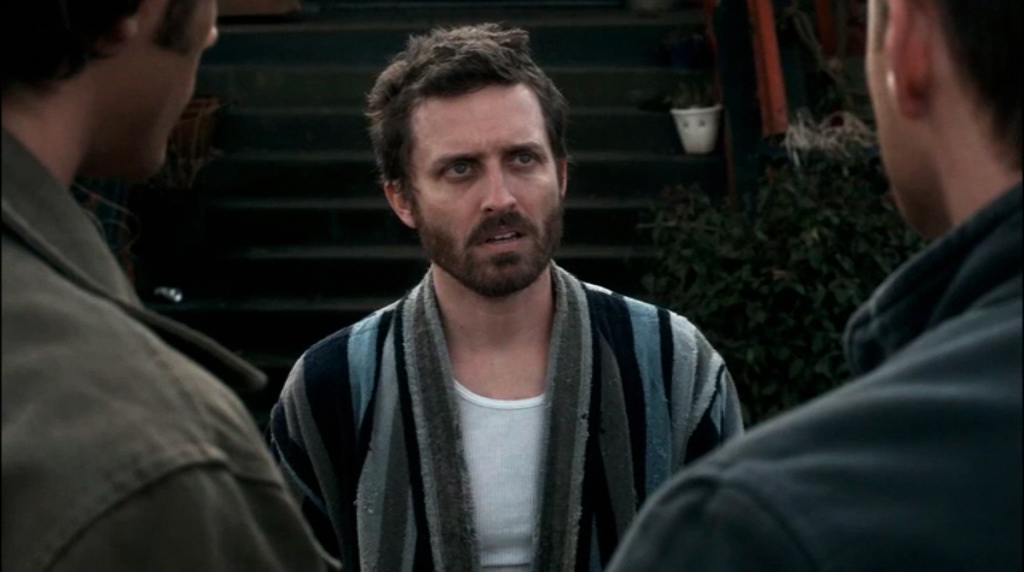 Under the name "Carver Edlund," Chuck wrote a series of books called Supernatural. In a parallel to the actual show, the books were more of a cult hit than a mainstream hit. The only problem was that the books were actual chronicles of Sam and Dean's lives (i.e., each book of the series was each episode of the show). At first, Chuck thought he was some kind of god, making Sam and Dean do whatever he thought up, but soon finds out that he's a prophet of God who is protected by an archangel. He doesn't take this realization very well, as one wouldn't if they found out they get to know all the juicy details of how the world's going to end before it does. Nor does he like the fact that the angel higher-ups won't let him try to stop what's going to happen. In the end, he helps Castiel and Dean find Sam (despite that not being an act he prophesied), and waits with Castiel to face the archangel while Dean tries to stop Sam from setting Lucifer free.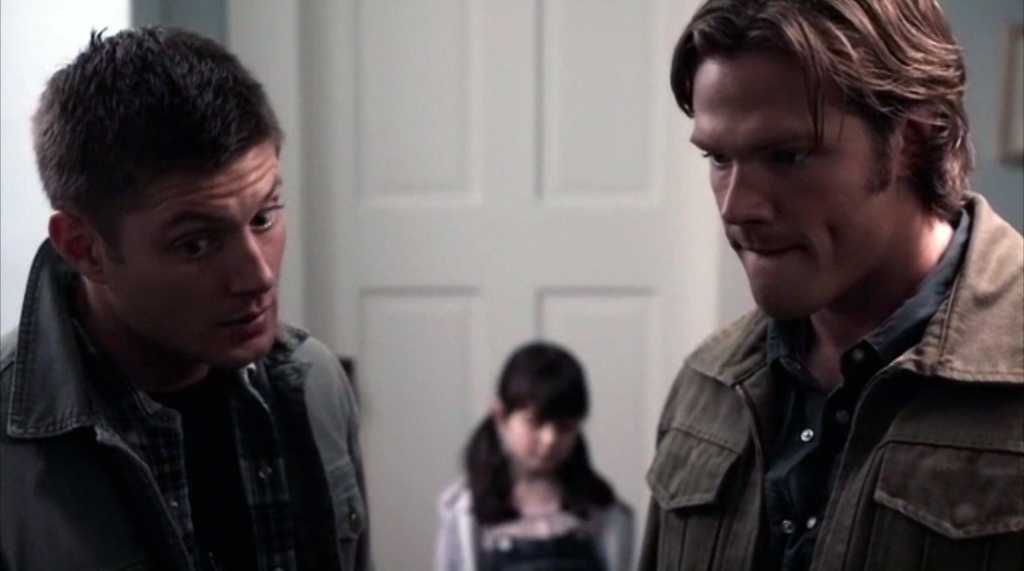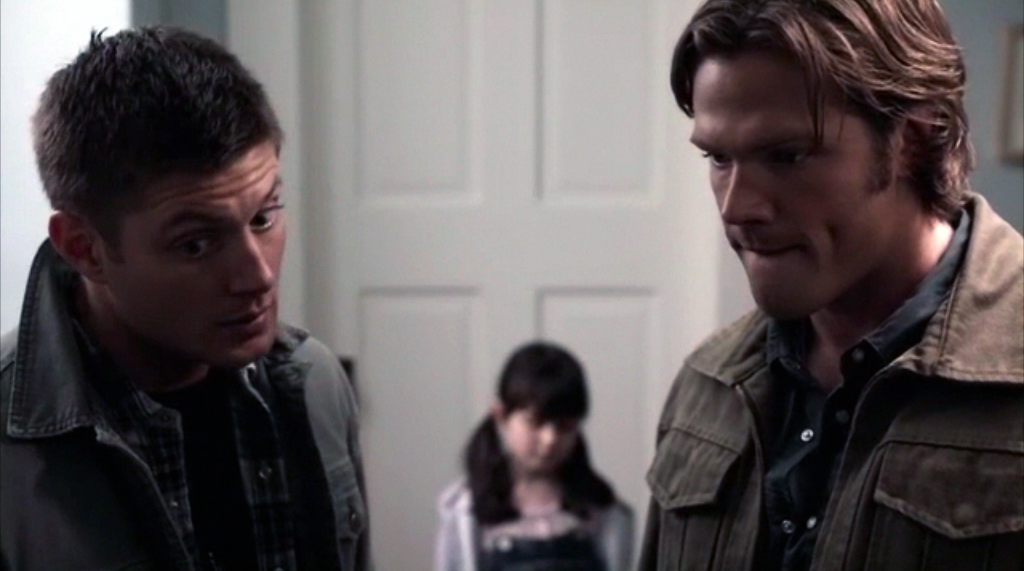 As you can tell, being a hunter (or associated with a hunter) usually ends in one of two ways: sad or bloody. It's a lifestyle that makes a person hard, sometimes even turns them into the very thing they hate. It's definitely not a job you can take a holiday or retire to a nice house on a farm from. Like the saying goes, it may be a dirty job, but someone has to do it. Come back for Part 2, where I school you on what puts the "super" in Supernatural.