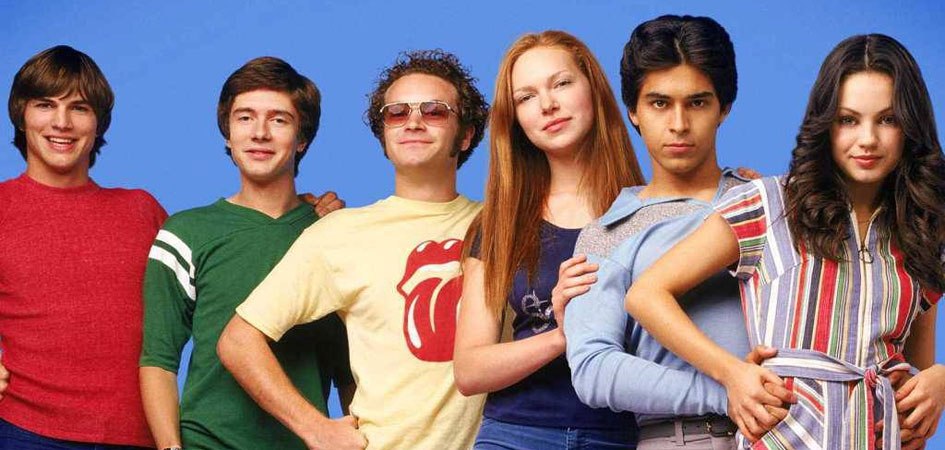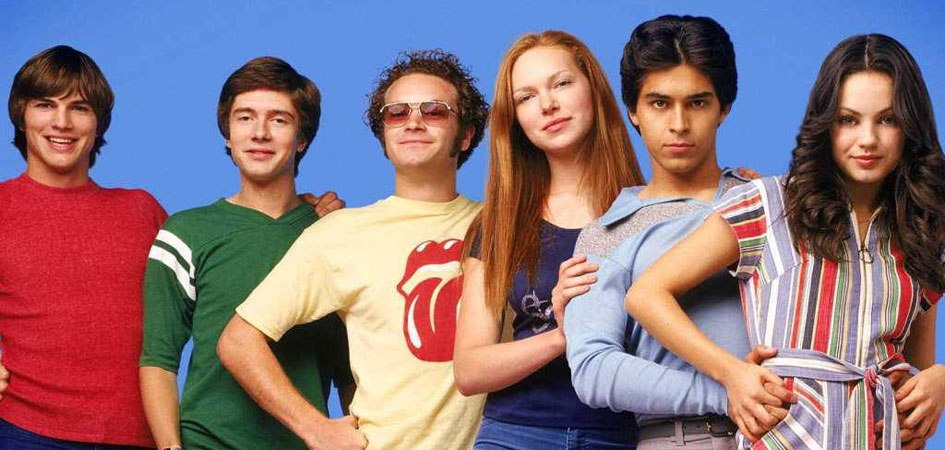 No matter when you grow up, being a teenager is basically the same in every decade. It's full of yearning for sexual attention, awkward crushes, often times first loves, experimenting with everything your parents warned you about and then some. That was the case for our parents, us, and will be for our grandkids. So what I love about shows that feature teens is that they always explore the exact same ideas, but set against a different backdrop — and the one on That '70s Show just happened to be the last few years of the '70s in Wisconsin.
Name of Episode: "That '70s Finale"
Premiere Date: August 23, 1998
Finale Date: May 18, 2006
Site: That '70s Show
Impact on Pop Culture
Looking back, this was the only show to premiere on Fox in '98-'99 that made it. Which in the grand scheme of things — it's Fox and Fox likes to kill shows WAY too soon, but in reality, this show about a group of friends in the '70's was a hit. Perhaps it was the attention to detail in the clothing, sets, language, and plots that made everything more than authentic OR it was that their casting director did a perfect job assembling a lovable cast that oozed chemistry. Hell, Ashton Kutcher and Mila Kunis had so much chemistry they wound up rekindling their romance in real life years later and are married with kids today. That's another note, but That '70s Show spawned some heavy hitters. We all went through a trucker hat phase thanks to Kutcher's Punk'd, Kunis proved to be an asset an,d of course, where would we be without Alex Vause on Orange is the New Black played by the wonderful Laura Prepon?
Facts & Stats
The actual timeline of the show was May 17, 1976, to December 31, 1979.
The show originally had two other titles, but they were titles of The Who songs and legalities played a part, so they went with a more broad name.
Kitty wore the same outfit in her final scene in the finale as she did in the pilot.
James Franco auditioned for the role of Kelso, and Chuck Norris was originally supposed to be Red.
They almost just recast Eric when Topher Grace left the show with Josh Meyers. Yup, they were going to say he returned from Africa like that — yeah, thank goodness they didn't take that route.
What I Knew Before Watching the End
It was the late '90s and this show had cute boys — of course I was watching. Kutcher was my dreamboat, Danny Masterson was the bad boy I could only hope to have, and in reality, Topher Grace was the guy I'd likely really be able to date. Even though it was 1998 and I was an eleven-year-old with zero skills when it came to boys. Hell, those skills just barely surfaced in the last few years. Anyways, I watched this show for years but when main pieces that held their puzzle together started to get lost in the couch, so to speak, I found it hard to stay tuned in. To this day I cannot stand Josh Meyers. There, I said it. I hope this doesn't mean I can never be a guest on Seth's late night show. Great, I've soured my future. Once again Josh has ruined my life. Anyways, while I'd bowed out — I do remember having to watch the finale when it aired and I cried then, and I'll tell you now I cried watching it once more. While I cried, though, I have to say a decade later, it wasn't the greatest finale.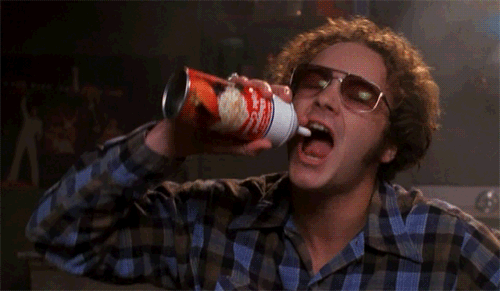 Final(e) Thoughts
If you'd never seen this show, this finale would be great because of the flashbacks that came with it. I swear that flashbacks took up 50% of the episode. Again, if you'd never seen this show — those would make it easy to kind of grasp who these characters were on the surface and get the gist. Kelso was an idiot, Hyde was a bad boy with a heart of gold, Red and Kitty had lived in this house for a long time, and Donna and Eric had quite the history. On that note, good finale. However, if you'd watched this show for almost a decade, the clipshow element was a no-no.
If they had an hour, a few flashbacks would suffice, but they summed this up in a half hour — which in reality is like 20 or so minutes. With that time, I would have liked to see more of what was going on in present time than all the memories. Because of that, I had to give them a strike. That, and the fact that Jackie ends up with Fez, those were the points I just couldn't smile about when this show wrapped up. While Jackie and Kelso obviously had the passion, I always loved her with Hyde based solely on the fact that they were the most opposite characters.
Speaking of couples, anyone watching could see that Eric and Donna's relationship was at the core of this show. From her panicked reaction thinking his car was coming up the driveway to Kitty saying she'd always be like her daughter, and that causing Donna to have to step outside with tears in her eyes. Then when Eric does show up, how can you not shed one of your own? TV fans, no matter what they watch, want their OTP (I learned that term in the last couple of years — I'm hip with the kids) to make it in the end. For them though, fans got a kiss and that was it. We don't know if they lasted past that point or not, and that wonder perhaps continues to keep hope alive when and if this cast ever wants to get together and do some sort of reunion special to catch fans up on where this gang is today. Can you imagine if they actually reunited in 2016? They'd be SO old.
Flashbacks worked in favor for those never watching this show, but after eight seasons, longtime fans deserved a bit more from the final run. Points lost for that, but points gained for having all the original cast members there at the end. The finale of That '70s Show was more cute than memorable, more okay than groundbreaking in any way. Now, where to put it on the list?