Continuing on our journey with Must-See TV this week we're getting into a show that went through some major casting changes during its run due to real life health issues. While the show wasn't as great when Charlie Sheen stepped in for Michael J. Fox, the show went on for a couple more seasons without him. Now let's get to the end of this series that didn't really feel like, well, an end…
Name of Episode: "A Friend in Need"
Premiere Date: September 17, 1996
Finale Date: April 30, 2002
Site: Spin City
Impact on Pop Culture
The biggest thing to come out of this show was the return of Michael J. Fox to sitcom television. After Family Ties wrapped at the end of the '80s, Fox moved his career to the big screen for the most part. So fans were happy to see him back on a weekly basis. Of course he had to back down from the role come 2000 when his Parkinson's Disease started to worsen. With him out, in walked Charlie Sheen. At that time he was known mostly for movies, and while his leading role on the show didn't help with the ratings, the following season he landed in his most famous role to date as Charlie Harper on Two and a Half Men. So you can say Spin City launched Sheen into TV syndication forever thanks to his couple of seasons on Spin City.
Facts & Stats
Spin City was co-created by Bill Lawrence, who then went on to bring us Scrubs.
Paying homage to Family Ties, Michael J. Fox's goodbye episode featured his former onscreen mother and father. Michael Gross played a doctor, while Meredith Baxter played — who else? — his mom.
Charlie Sheen also kept it in the family when his father, Martin Sheen, appeared as his pops on the show.
The first four seasons were shot in New York, while the last two were done in Los Angeles.
Fox often hid his Parkinson's by having his left hand in his pocket.
What I Knew Before Watching the End
Sitting here writing this, I realized about a week after watching this finale that I was confusing this show with Just Shoot Me. I was like, wait — where is David Spade and that lady from Hot in Cleveland/Frasier? Yup, so all I really knew was that Michael J. Fox was not going to be a part of this finale. Other than that I had absolutely NO idea what to expect as I my head space has a whole other show in mind.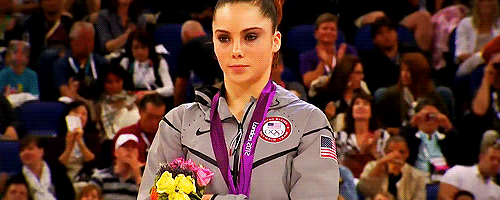 Final(e) Thoughts
Because not a lot of anything out of the sitcom ordinary really happens, it seems like Spin City didn't realize it wasn't coming back for a seventh season when they shot this episode. However, we're going to treat it like the series finale because in reality it was the last episode to ever air of this show. With that, let's talk about it.
In my head this show was about a magazine or something, so seeing that it was more on the political side shook me, but I recovered and watched as Heather Locklear and Charlie Sheen's characters tried to hide their office romance. Only it was hard to do once they did the deed in their boss's office and thought they'd been caught on tape. It was a plot you could see at the beginning, middle, or end of a season that really did nothing but introduce a new relationship to the series on a more known level. Had ratings been on their side, they could've possibly explored that with one more season and really given fans a finale by the end of their seventh. Alas, they did not and this was the last thing we ever saw.
The only real thing that felt like a finale was Carter adopting a baby. Then again, he was a new parent that had issues and it would've been interesting to see how he fared throughout another season. Again, we didn't get that. Had he just gotten the baby and that been it, that would've felt more like the end of a chapter for his character, but because there was a little drama tossed in as a new parent, it felt a little incomplete to me.
While it was on the Must-See lineup, it ironically was a show that fans figured they didn't have to see that much as low ratings caused this show to go under. Because of that, it never got a decent finale and, because of that, doesn't rank as high as it could compared to shows that did. Hell, it wasn't even as great as some other shows that got cancelled and left us with very little to grasp in the end.