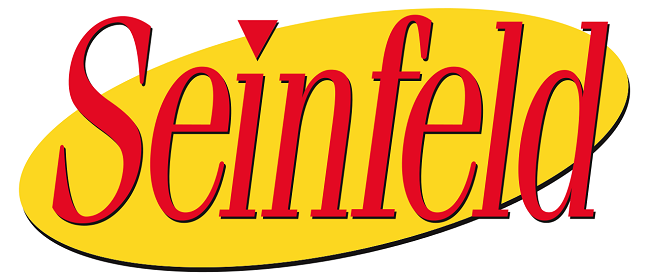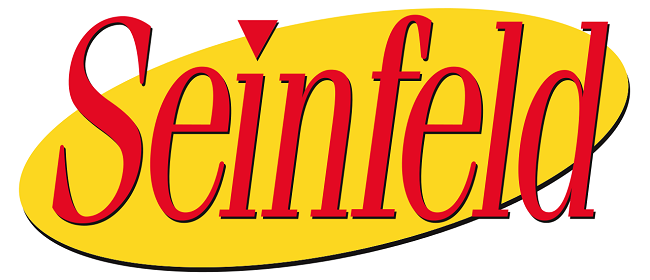 People often say when it comes to music, you have to listen to The Beatles. For movies it's all about Citizen Kane. And television — people like to claim Seinfeld is just one of those shows you have to love. I can't stand The Beatles' voices, have never seen that movie, and absolutely loathe Seinfeld. I do not get it. With that, you can imagine how much it pained me to put it on this list and watch with some sort of actual interest. I made it through, may've fallen asleep and had to rewind, but definitely made it to the end of the last episode of this show that really isn't about anything, and I still don't get that running gag of it all — or maybe I do.
Name of Episode: "The Finale"
Premiere Date: July 5, 1989
Finale Date: May 14, 1998
Site: Seinfeld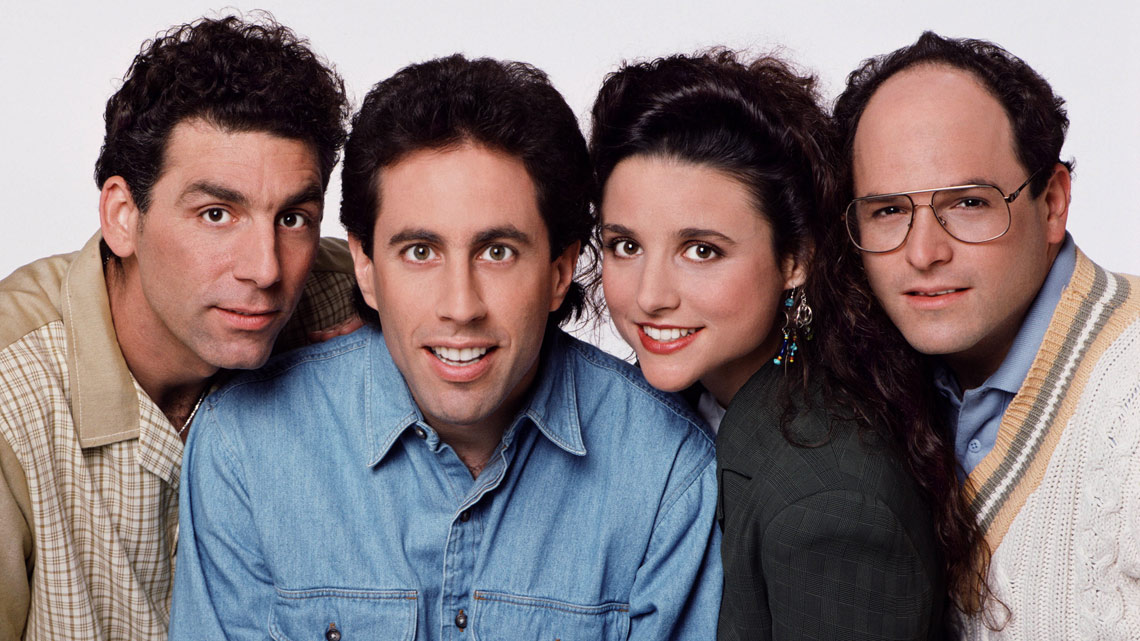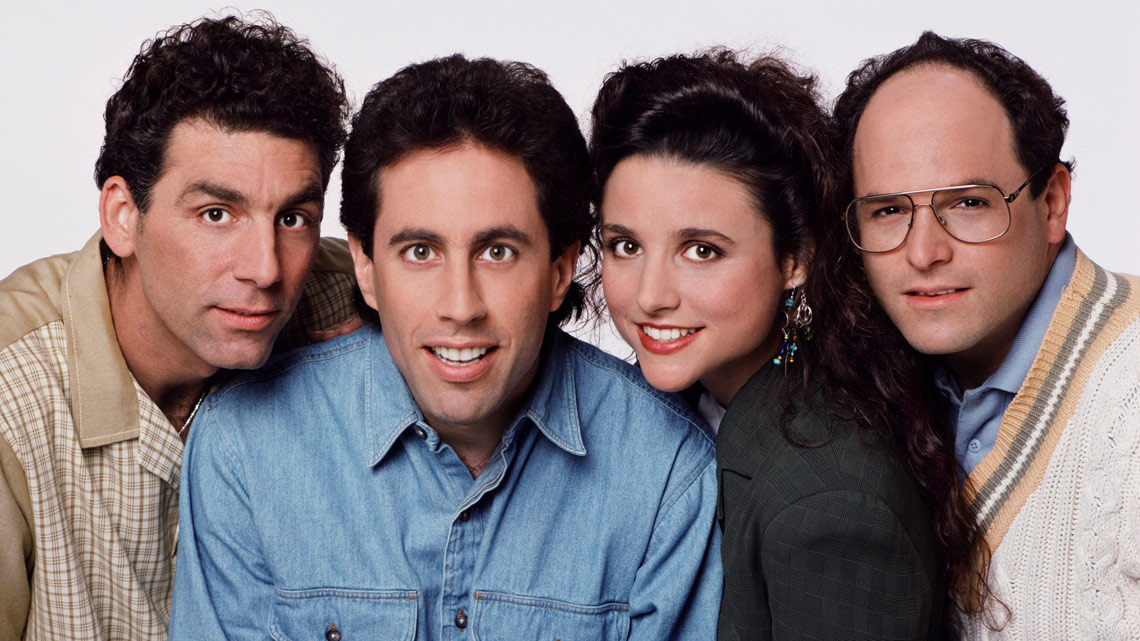 Impact on Pop Culture
Despite a personal distaste for Seinfeld, I'm clearly in the minority about it because even I know some of the pop culture staples it created. "No soup for you" and "Yada, yada, yada" stemmed from there and have been used in other facets of entertainment since Jerry and the gang made them the norm. Thinking back, Jerry kind of kickstarted the idea of giving standups a show. Cosby had one before him, but look at today's television landscape: Aziz Ansari, Louis C.K., Sarah Silverman, and a plethora of others have gone from comedy clubs to the small screen. While their talent is partially to thank, maybe we can agree that Seinfeld played a part in that as well.
Facts & Stats
Steve Buscemi, Danny DeVito, and Chris Rock all auditioned for the role of George.
Seinfeld was offered $110 million to do one more season, but he turned it down.
Festivus spawned from one of the writers' real family tradition.
When the show really started to gain popularity, the producers would ask their studio audiences to hold the clapping whenever Kramer came into the room. They claimed it was messing with the pace of things.
There were a dozen cereals in Jerry's cabinet when the finale aired.
What I Knew Before Watching the End
Before watching the finale, I had no real idea what the show was about. Okay, that's a lie. My younger brother and I would try and watch reruns and would instantly be turned off by the infamous bass intro and Jerry's opening lines. We would quickly turn the channel and then do our best impressions of his voice, always relying on, "What's the deal with…" So basically I knew he was supposed to be humorous but no laughter came from me anytime I tried to watch. Plus, he was friends with the little man who tried to sleep with Julia Roberts in Pretty Woman, some chick with a lot of hair, and an insane man.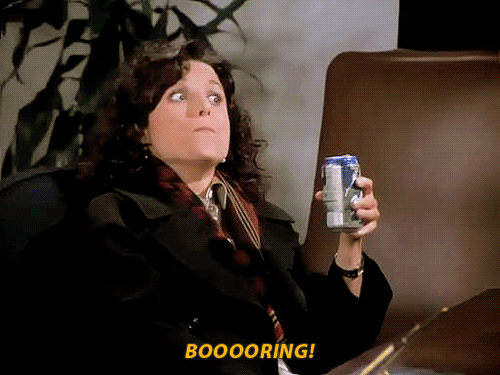 Final(e) Thoughts
After watching and reading about the show, it wasn't supposed to be about nothing. Seinfeld was about how this standup comic lived, and how his actions and interactions with his social circle and those around him shaped his act. Which, that makes sense. I mean, can you imagine seeing how the likes of Richard Pryor or George Carlin came up with their material? With that said, I respect that aspect of the show, but going through this episode I can't imagine seeing Jerry at The Comedy Store and it being the most amazing show of my life.
So here's what happens in a nutshell: Jerry wants to see a movie, George is mad about something (which I've come to realize is his thing), Kramer wants to go to the beach, and Elaine is having trouble being polite on the phone. It's funny; while it's the norm now to be so impersonal about everything, like texting a friend about their health — it was viewed as rude to call a friend about such topic on a cellphone. Anyways, the big deal was that NBC wanted to talk to Jerry about the show he'd pitched — basically, Seinfeld. One thing led to another and, well, the gang ends up on their way to Paris and after the plane has to land in Massachusetts, they get arrested after not helping someone during a carjacking. With that, everyone these four have wronged over the series comes to the hearing and in the end Jerry and his friends are sentenced to some jail time. Really, that's how this ends. It ends with the star telling jokes in prison.
I realize this was a glorified version of Jerry's life. In reality it's unlikely a group of friends would go from wanting to spend the day at the beach to being in a courtroom facing their past enemies, but for some reason this show — this show was a hit. Unlike when I watched M*A*S*H, I had absolutely connection to these characters over the course of the episode. I didn't care what came of them in the end, I just wanted it to be over. All I felt was confusion, and I'm still wondering why this show is a big deal. I will never understand the greatness of Seinfeld, just like I will never think The Beatles were talented in the vocal department.