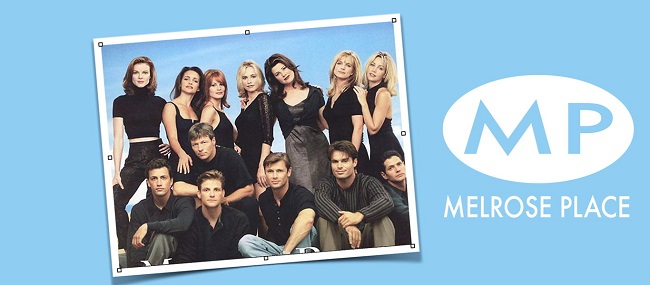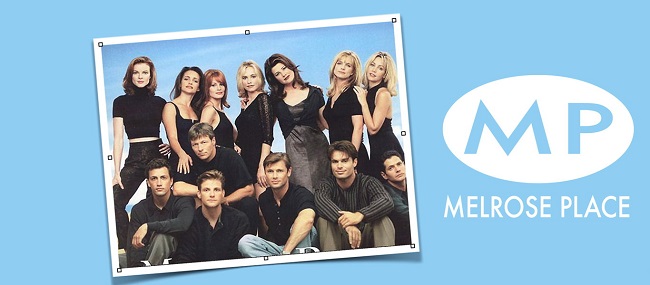 A new month is upon us and with that we're switching it up. January was all about the shows that caused the most noise when their finales aired, and the next group we'll call "Ladies Night." These are shows that made women crowd around the TV on a weekly basis, each featuring an amazing group of gals and sometimes guys. We were going to kick it off with Carrie Bradshaw and Co. but it's really hard to find that to download. Thankfully Hulu has Melrose Place, or I'd be lost — well, not like that Lost.
Name of Episode: "Asses to Ashes"
Premiere Date: July 8, 1992
Finale Date: May 24, 1999
Site: Melrose Place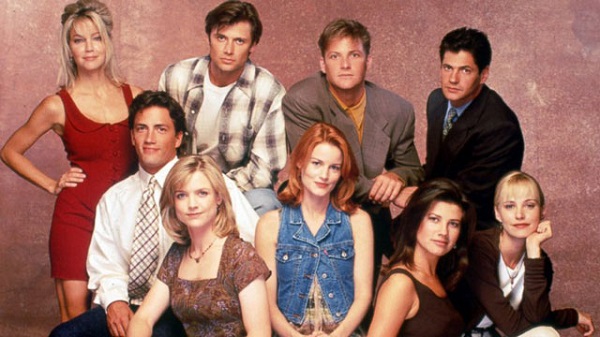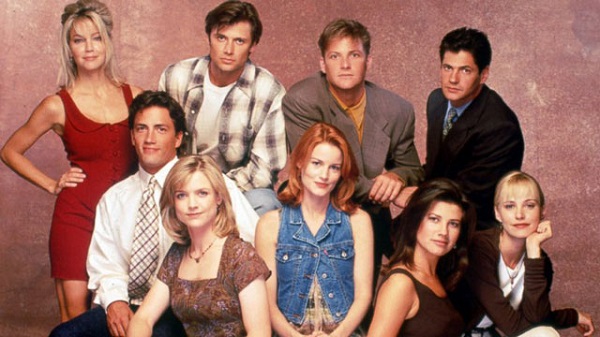 Impact on Pop Culture
Soap operas had existed years before this show, but this was at night and things were way more scandalous and only slightly less ridiculous. Knowing people were into the primetime drama that surrounded beautiful white people in Los Angeles after the success of Beverly Hills 90210, Aaron Spelling signed on to produce another hit series for Fox. While other networks were staying safe, Fox was always pushing the boundaries with their programming and this show was definitely one helping with that cause. Remember when Marcia Cross had that scene where she pulled her hair back?
Facts & Stats
Even though it looked super chic, it wasn't shot down in West Hollywood, but rather up in Santa Clarita.
People who worked on the show eventually sold the pool water on eBay when the show wrapped up.
You know who auditioned to live at this infamous complex? The likes of Paul Rudd and Courteney Cox.
Fox tried to cash in at the height of Melrose Place with a spin-off, but Models Inc. never took off.
The CW tried to revive the show in 2009, but Ashlee Simpson ruined it. Okay, that may not be a proven fact but she was horrible on that show.
What I Knew Before Watching the End
For some reason this was a show my mom thought was okay for me to watch as a child. Hey, it was easier than giving me the "talk," right? Going in I knew the core characters like Amanda, Michael, and Jane but was left clueless when it came to the insane woman I now know as Eve or the woman who was half naked the entire time, Lexi. I can't remember when I stopped watching, but I remember tuning in when the show was ending to see what would come of Amanda. I thought she was one of the coolest characters. Not really sure why 8-year-old me idolized someone as cutthroat as Ms. Woodward, but I do remember bawling when that cabin went up in flames.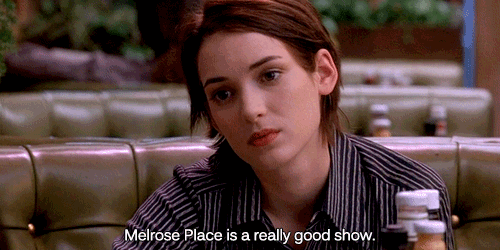 Final(e) Thoughts
In case you missed it towards the beginning, this show was a nighttime soap. With that, it did have some moments where you sat there and thought, "This is too dang much." Of course, not at the time. At the time I know this show kept you eagerly waiting each week to see what would come of these incredibly beautiful people. Now that I'm older, I couldn't help but laugh when approaching this finale.
Let's start with just the, well, start. That intro is classic '90s montage sequence and it's glorious BUT — when they come back and continue the montage with no action — a little odd. I thought I accidentally fast forwarded to the end and missed everything. Enough of that, let's talk about what actually went down because there was an overdramatic pregnancy, murder, embezzlement, and death.
Jane and Kyle find out they're having a baby but when she finds out she's further along and that he isn't the father, her initial reaction is to just leave town. I like that she told his sister-in-law and she was just like, well — okay, I'll keep this secret. Jump to the next day when he goes to stop her and declare his undying love for her and this fetus that isn't his, and they're totally okay. You have to love how fast they had to wrap up that conflict because they had bigger things to deal with before Fox cut their funding.
Mistaken baby daddies were nothing compared to Amanda and Peter being hunted down by Eve, and then Amanda confessing to a murder that happened 15 years prior. With her confession waiting in the wings, and Peter being investigated for a white collar crime, the two pull a Dexter and fake their deaths. Okay, so they did it way before Dexter but still. That's really the only way you can end a storyline like that because who wants to see their favorite characters end up behind bars? Oh yeah, Seinfeld.
In the end Melrose Place's finale did not disappoint. Being in the soap realm, it had to go out with a bang (pun intended) because tying it up with a happily ever after would not suffice. There has to be some over dramatic layer added to the mix to make it memorable. Now I'll be wondering for the next week about what happened to Amanda and Peter on that island they ended up on. Which, did they buy that island and would that not leave a paper trail? Also, where is Rob Estes today? Don't worry guys, I looked him up and he is actually still working. This is surprising news to you and me both. See you next time as we continue exploring shows that'd be perfect for a ladies night.