Really though, this show is on YouTube but not Step by Step? For shame, people who upload things for people like me. So instead of the Foster-Lamberts we go back to one of the earlier shows of the T.G.I.F lineup, Dinosaurs — a family comedy set long ago starring creatures we only know from science class. It worked, though, and even though it didn't last as long as other shows, it's still a vibrant memory for those who grew up back then.
Name of Episode: "Changing Nature"
Premiere Date: April 26, 1991
Finale Date: July 20, 1994
Site: Dinosaurs
Impact on Pop Culture
Dinosaurs was praised not only for spawning from the mind of the late Jim Henson, but also for not being afraid to talk about things like steroid use and sexual harassment. Yeah, they were men and women in dino suits doing so, but it still got the point across. Plus, the catchphrases alone it left us with — "Not the mama" and "I'm the baby, gotta love me!" — golden.
Facts & Stats
Only one of the Sinclair kids was the same species as either of their parents.
While they were dinosaurs, the show covered an array of real issues like women's rights and sexual harassment.
After the finale, "lost" episodes were aired for a few months.
Before "OMG, they killed Kenny!" there was "We're gonna need another Timmy!"
Fran's mother, Ethyl, was originally written as a pterodactyl but that proved too hard to make and the idea was changed.
What I Knew Before Watching the End
This was a show I didn't watch religiously. Looking at the years, even if I had tuned in week after week, the plots would've been lost on my young mind. However, I did fancy it in syndication with my mom by my side. We, like most of those in the '90s, loved "not the mama" and to this day use the phrase from time to time. Was I a diehard? Not by any means, but I would get a solid C on a test about it.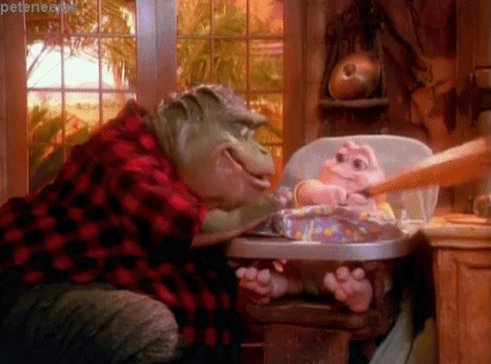 Final(e) Thoughts
What's depressing about this finale, is that you knew the ending before you even started. How else were they supposed to end a show about an extinct species? Definitely the darkest of the bunch so far, Dinosaurs's finale was a little too real and when you watch it — to your knowledge, for the first time — it's rough to get through.
So there are these beetles coming into town to feast on these plants that can grow out of control. When a company values goods over nature, the ecosystem is rocked, climates are changed and, well — it's not too good of an outcome for our gigantic reptilian friends. So yes, SPOILER ALERT for those who've never read a book or seen a documentary on the subject, the dinosaurs don't make it out alive. As factual as the show was in making things out as real as they could, it was still depressing. Ending your show with one death is typical, but everyone in the entire world? Yeah, these people are merely Jim Henson created puppets and whatnot, but come on — the baby? I almost wept thinking that little guy wasn't going to ever grow up.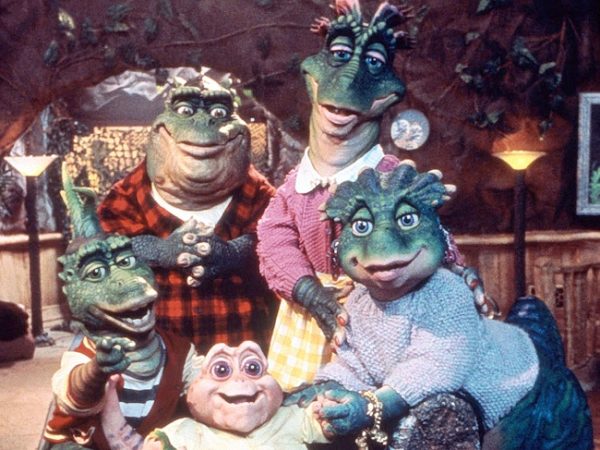 While we can't be sure what happened to the real dinosaurs, it was nice to know that the writers didn't go with the typical asteroid theory, and that they ended things like many feel mankind will go down one day. Well, as far as Al Gore is concerned. The world is a fragile place, we may not have that thought every second of the day as we build up landfills and pollute the air with constant transportation, but one day, all of these modern "advances" are going to backfire, just you wait. If anything, Dinosaurs used their finale to warn us over 20 years ago but did we listen? Of course not.
Dinosaurs kept it real with their ending, but not before causing you to have some emotional breakdown first. Did one have to watch this entire series to understand this last ride? Nope, it was a contained story with characters that you quickly understood. It was easy to see their dynamic; mom, dad, sister, brothers, grandma, friends, boss. Coming in cold you got the story and if you had a heart, that ending was a bit on the sadder side of life. Stacked up against the other so far, I'd have to say that while lacking at times – the overall idea that this was the end was somewhat satisfying. This is only because they were dinosaurs and not people who could've realistically had more going on once the credits rolled.