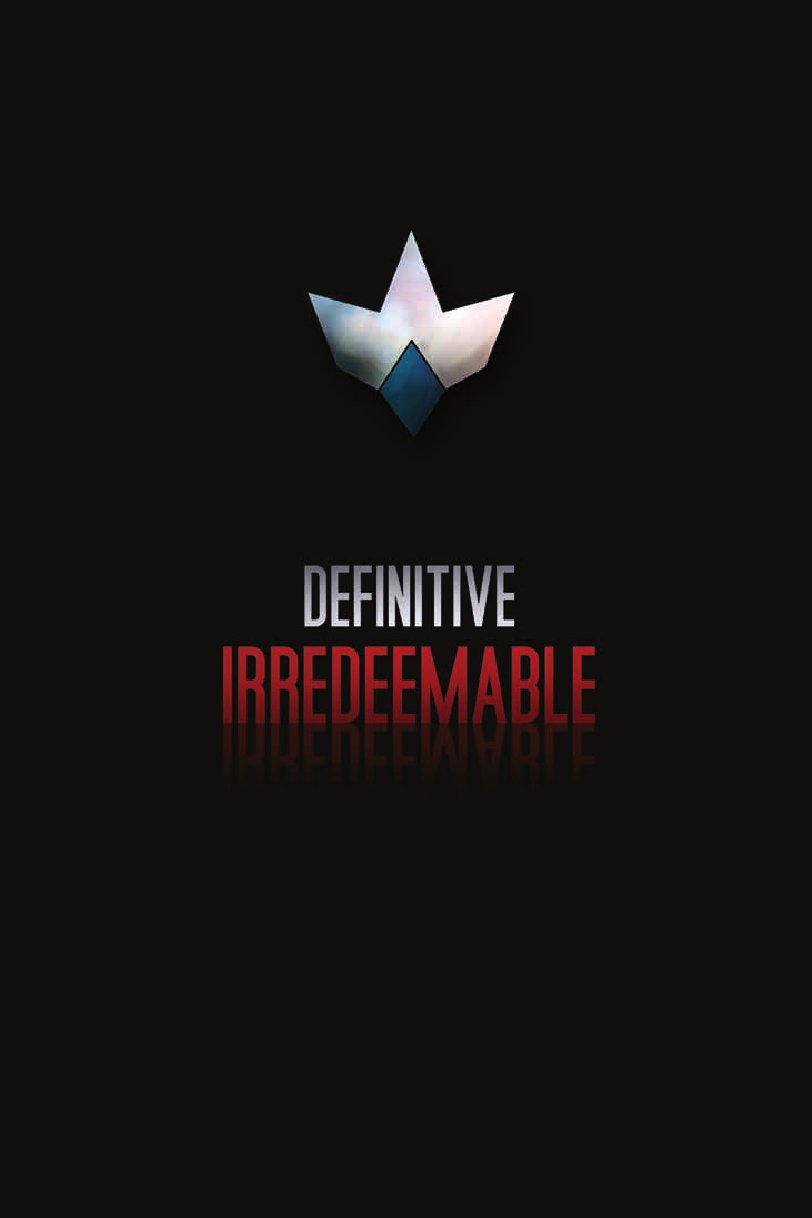 Issue: The Definitive Irredeemable Volume 1
Release Date: September 20, 2011
Created and Written By: Mark Waid
Artists: Peter Krause, Diego Barreto
Colors: Andrew Dalhouse
Letters: Ed Dukeshire
Editor: Matt Gagnon
Publisher: Boom! Studios
The hit series you love has now been bound together in one exciting volume! The Definitive Irredeemable Volume 1 gathers together the first three volumes of this hit comic. That's 304 glorious pages to follow the adventures of the Plutonian, a superhero turned supervillian. I had never read the comics before diving into this volume, but I can certainly say I'm a fan now!
The series starts off with a hero in danger. An unnamed entity has tracked down The Hornet and his family is now in danger. Despite his best efforts to help them escape, first his wife and child are vaporized and then he is as well. Only his daughter remains alive in the face of this murderer. But what you think will be your typical villain turns out to be something much more evil. The Plutonian comes close to Sarah, her family burning around her, and makes a chilling admission, which begins us on the adventure of a good man turned to the dark side.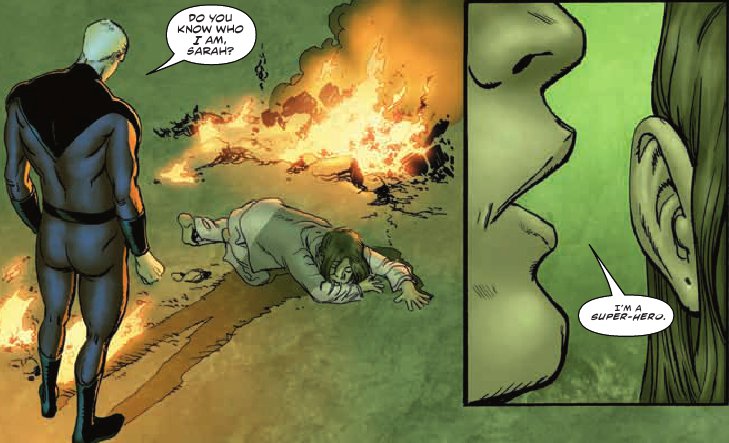 Samsara, his former sidekick, is being put through multiple tests in order to harvest his memories. Readers get a chance to see The Plutonian from before, when he was a true hero, but the Paradigm is more interested in knowing about his turn to the other side. This is proven a bit difficult, considering The Plutonian lobotomized the kid and he's apparently temporarily risen from the dead. He may hold the key to the fight yet to come, so it's too bad he can't be much of a help at present. For all the years The Plutonian worked alongside members of the Paradigm, they really know nothing about him. They're flying blind on figuring out just what made him turn and how to stop him. He's on a rampage of destruction and there looks to be no end in sight.
Over time, we learn a bit about the man behind the mask. He had a girlfriend named Alana Patel. While their relationship appeared happy and normal, her story took a creepy turn when it was revealed that he had been working alongside her at her job the entire time without saying a word. That's when she freaked out a bit, as would I. But her actions might have brought about the turn in The Plutonian from good to evil. His secret identity revealed, he was fueled with pure anger when he came back to confront her and his former coworkers. He forced so much paranoia on them that they all wound up dead, not even by his hand, but he saw fit to destroy the rest of Sky City instead.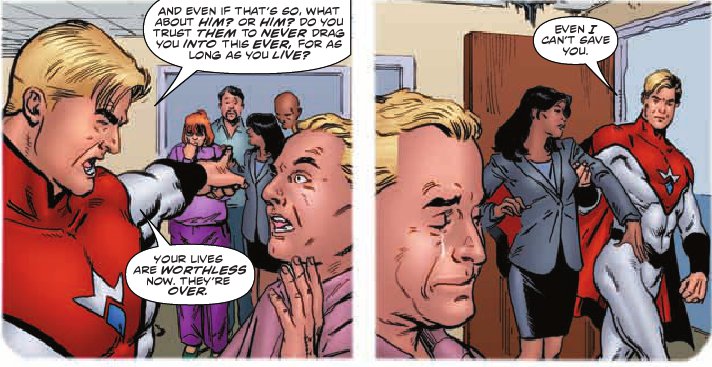 And just when you think you've got it figured out, just when you know who is good and who is bad, another twist gets thrown at you. Modeus was The Plutonian's arch-nemesis and the only one who, it appeared, could incapacitate him. Why, then, does it appear he and his clones working alongside the head of the Paradigm? Well, that would be because they're all robots, built to help in the fight. It's quite an ingenious plan. So, too, is the Plutonian's plan to rid himself of all his former enemies. If they will not join him, they will fall. Their inability to trust cost them their lives. And the United Nations has become so afraid of The Plutonian that they're willing to form an alliance rather than take on the crazed super-hero. At least they're a bit smarter than his former enemies. Too bad The Plutonian can see right through their attempts and wreaks vengeance upon their nations in retaliation. First up, Singapore, and then the world at large.
I love the complexity of the universe that has been created here. There is no pure good or pure evil, just layered emotions and motivations. When one is pushed beyond his breaking point, it's always possible that the result will be destructive. All the pressures of saving people, with no hint of thankfulness, and a mistake that cost many their lives — that's what fuels The Plutonian's destruction and that's what fuels others in their acts of vengeance. I look forward to more plot twists inside this ever-expanding universe.
Rating: 4 / 5 Stars