Issue: Irredeemable #32
Release Date: December 7, 2011
Writer/Creator: Mark Waid
Artist: Diego Barreto
Colors: Andrew Dalhouse
Letters: Ed Dukeshire
Cover A: Trevor Hairsine
Cover B: Matteo Scalera
Cover C: Dan Panosian
Publisher: BOOM! Studios
Irredeemable begins with someone telling a story of how they met The Plutonian and how the ex-superhero turned evil and began to destroy the world. The scene then shifts to The Plutonian and his parents, or beings that claim to be his parents. They are possibly the only ones who can control or defeat him. They take him to the end of time, imprisoning him, but he convinces them to show him how he came to be.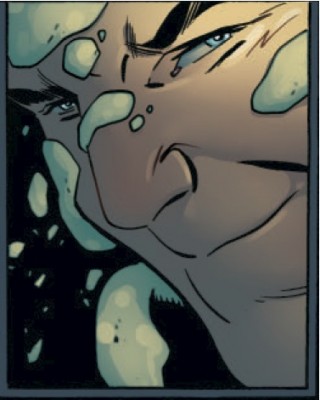 What follows is not for the faint of heart and could be off-putting to some. If you want to know more, go to the end of my review, where I spoil it for those who might be sensitive to the issue. The Plutonian's parents didn't even know what he would become and his childhood was not fun-filled. Bouncing from foster home to foster home, he's a bit of a wild child, causing destruction in all the homes. However, after some time, The Plutonian calms down and becomes a model citizen, and later a superhero. As the trio travel through time, one of them becomes aware that The Plutonian may not be as weak as he seems.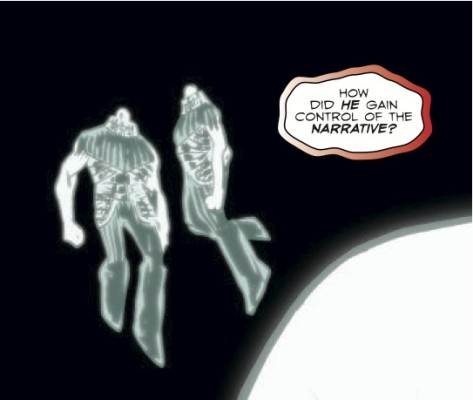 Overall, I thought this issue was really good. The story is interesting and can keep a reader hooked, even one like myself who hasn't read any of the series before. The art style of The Plutonian changes from time to time, which fits because The Plutonian goes from being a clean cut man to a supervillian. The only thing I can see some people not liking is the detail into The Plutonian's background and how he was raised as a baby. Spoilers start here: It details child abuse and the death of a child. End of spoilers. This issue is the start of a new story arc, Redemption, and it looks like The Plutonian and Max Damage are finally going to finish the fight, so pick this up now if you want to know how it ends.