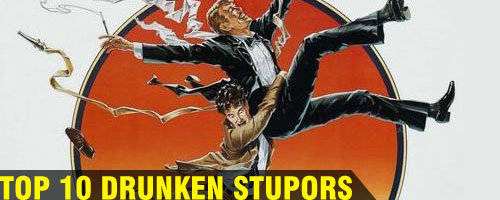 "To Alcohol. The Cause and Solution To All Our Problems." Arguably that is the best way to sum up what happens when the characters we know and love decide to overindulge in Grandpa's cough syrup. Presented here is a list of ten highly memorable drunken stupors from some of our favorite characters on the large and small screens.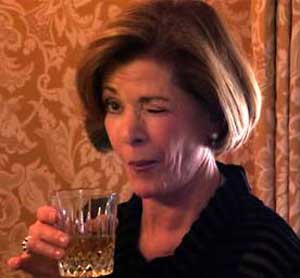 The only thing worse than having an evil alcoholic mother is actually needing those traits to save the day. Michael and Gob (pronounced "Jobe") are forced to steal highly incriminating evidence from their father's mistress… evidence which could put their father away for good. They find themselves having to rely on their mother Lucille to compete with the mistress in a drinking contest. The good news: the mistress is no match for Lucille. The bad news: it nullifies and voids any further attempts to send Lucille to rehab. I guess there are some things you have to live with.
9) "Resident Drunk" from Spaced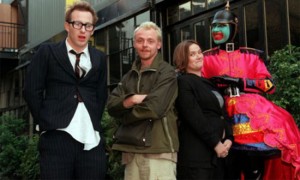 Bad speed and Resident Evil are a bad combination by themselves, but throw in a lot of booze after three plus hours of performance art, and now you've got trouble. Within 48 hours Tim indulges in this very combination and begins to see zombies everywhere. In his flat, at work, just about everywhere. It all ends up exploding when Tim attends an avant garde performance art piece. Tim is not really interested in the piece; he opts to go just so he can have access to the free bar. A few glasses of wine later, and suddenly the zombies are back! Tim freaks out and punches a zombie he believes to be attacking his friend Brian. Luckily, no one cares, since the person Tim punches is a jerk anyway.
8) "Some of us drink because we're NOT poets" from Arthur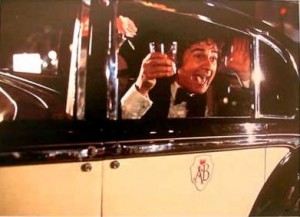 Now it just wouldn't be a drunken stupor list if we didn't mention everyone's favorite overprivileged, unambitious alcoholic. It's really hard to pinpoint which scene in this film stands out as the most memorable drunken stupor, because Arthur is plastered throughout the bulk of the movie. I think what counts, however, is that there are times when we prefer to see people when they are in certain modes of behavior. I guess, when you really think about it, would you really want to see Arthur sober? He just seems to be so full of life while under the influence. I just don't think it's fair to take that away from him.
7) "Twistin' The Night Away" from Innerspace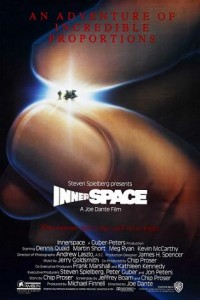 It's a strange excuse to drink, but this situation isn't exactly a normal day. Through a seemingly implausible set of circumstances, neurotic grocery store clerk Jack Putter has a miniaturized research pod inside him. Inside this pod is a burned out pilot named Tuck Pendleton who likes to have a little nip on the side… every hour or so. Well when you're a tiny person inside a big person you have to improvise as to where you'll get your go-go juice. He convinces Jack to take a few swigs of whiskey so he can sample some himself. Ultimately the two, very quickly, become tipsy, and they take a much needed breather by jammin' to "Twistin' The Night Away." Jack bounces around Tuck's apartment like a happy nut. In doing so, Jack is rocking his house while Tuck is still inside it.
6) "The Red Badge of Gayness" from South Park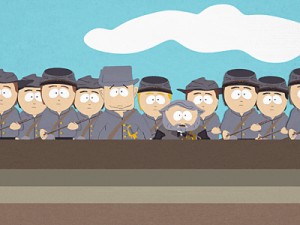 Civil War reenactments are supposed to be fun, but there are some who tend to take them just a little too seriously. Of course, no one takes it more seriously than the littlest sociopath, Eric Cartman. Once again, Cartman makes it his mission to prove his friend/rival Kyle Broflovski wrong concerning the outcome of The Civil War. Single handedly, Cartman rallies all the Confederate Civil War reenacters to rise once again against the North. To insure that this works, Cartman manages to keep the Confederates liquored up on S'more Schnapps. Soon, much like their Confederate forefathers, these rebels become crazy, militant, and about as drunk as Lindsey Lohan during her sweet sixteen.
5) "White Lines, with Back-up" from Shaun of the Dead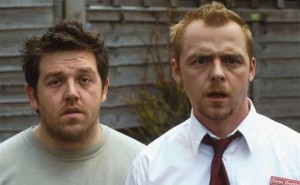 When you get dumped by your girlfriend, it always pays to have a good friend who will get your back and be your crutch. Shaun has that very friend, and his name is Ed. Ed counsels Shaun as they attempt to drown Shaun's sorrows away in their local pub, The Winchester. Well, it does help to numb the pain, but it also helps in warping their perception as to what's going on around them. As they stumble out of The Winchester, Shaun and Ed fail to notice one zombie gnawing a poor bloke's head off. Instead they proceed to sing "White Lines." Suddenly they get backup vocals from a nearby zombie. Unfortunately, our slovenly heroes are too inebriated to realize why their backup was singing off key.
4) "I can't smile without you" from Hellboy II: The Golden Army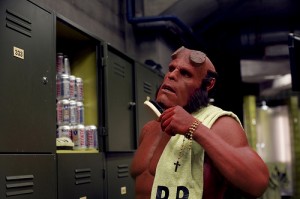 Love is a powerful force. It can give strength to the weak, and it can make the strongest of us into a puppy dog. Then again, booze and sappy love songs help too. We find Hellboy in a bit of a pickle with his firey vixen Liz, and he is absolutely in the dark as to why she's acting in such a emotional way. Meanwhile, psychic fish-man Abe Sapien finds himself discovering love for the first time in his life, as he develops feelings for the imperiled Princess Nuala. Neither is capable of rationalizing his situation, and so they decide to cast their reservations to the wind and have moment of male bonding while swigging multiple cans of Tecate and singing along to "I Can't Smile Without You." Pretty soon the two are trashed and completely useless for a fight. Which is bad, because very soon, a fight finds them.
3) "You're Pretty…Pretty" from Firefly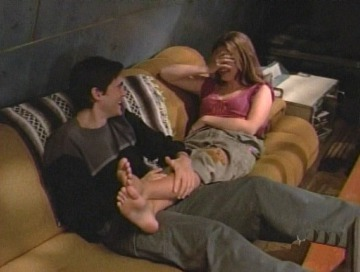 It's common knowledge that alcohol removes inhibitions, hence the nickname "liquid courage." Well, courage is exactly what stuff-shirt medic Simon Tam desperately needs when he his attempting to charm the ladies. When the crew land on the Moon of Canton, Simon and doe-eyed engineer Kaylee are left in a tavern to observe their shipmate Jayne as he makes an ass of himself. All the while, they sample the local beverages… namely, Mudder's Milk, an extremely potent beverage that'll knock you flat if you're not careful. Well, Simon isn't too careful, because as soon as he gets crazy on the milk, he totally loses his inhibitions and boldly (and obliviously) tells Kaylee what he thinks of her, which she greatly appreciates. The morning after is a different story.
2) "Vitameatavegamin" from I Love Lucy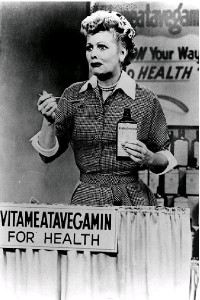 You'd think that when they make a commercial for a foodstuff that's 20 to 30% Alcohol, they would be smart enough not to give it to the woman who's presenting it. Especially if the person presenting the new elixir, Vitameatavegamin, is Lucy Ricardo. Eager to kick off her career, Lucy disobeys Ricky's wishes once again and swipes a commercial on his show. Despite the fact that Vitameatavegamin is nasty beyond measure, Lucy is able to rise above it and deliver a decent reading. Unfortunately, Lucy is totally unaware of the elixir's criminally high alcoholic content. So by the time the commercial is prepped to shoot, Lucy has taken enough spoonfuls of Vitameatavegamin to make Shia LeBeouf look like a priest.
1) "Dropping In on the Downings" from My Favorite Year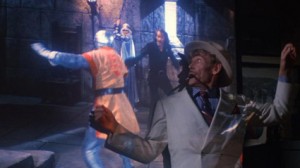 Alan Swann is definitely not the swashbuckling hero that comedy writer Benjy Stone worshipped in "Defender of the Crown." Fortunately, that never fetters the bond that forms between Benjy and his childhood hero when they meet. When Benjy is ordered by his boss to keep an eye on Swann, that proves to be a tall order since Alan Swann is a raging party animal with alcohol running through his veins. After a warm and friendly dinner with Benjy's family, Swann decides that Benjy must go to the woman he loves, KC Downing, and prove his love to her with a spectacular entrance. Of course, Swann is recommending this after downing a few glasses of scotch. Swann suggests that Benjy pull a John McClane by tying a fire hose around himself and leaping onto her balcony! To prove that it's safe, Swann goes first and winds up crashing a party which is happening below. Unfortunately, it's the wrong party!
Honorable Mention: "The New Official Beer of No Ma'am" from Married With Children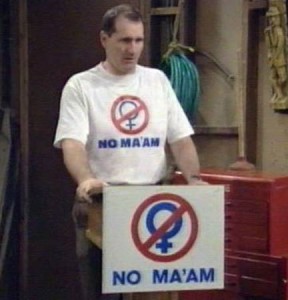 Al is hell-bent to replace the offical beer of the National Organization of Men Against Amazonian Masterhood after Yoko Ono becomes the spokesperson. So the guys decide to have a beer tasting party. The tasting portion of the party doesn't really last, because the guys get tired of the beer foreplay and the wine tasting party degrades into a middle aged frat party. Inevitably the guys are left picking the exact same beer they initially desired to replace.