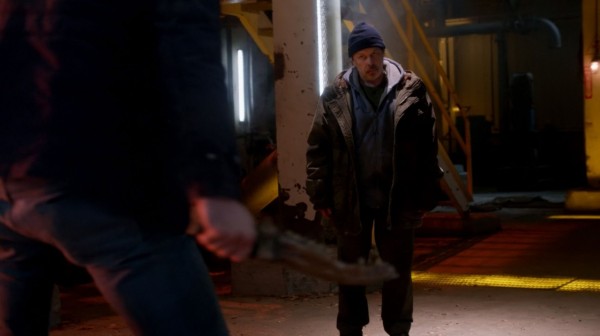 With the strains of "Carry On My Wayward Son" starting us off, the tradition continues. Finales always bring with them a roller coaster of emotions, twists, and threads of what's to come. This episode gave us all of that, and will leave us talking all summer long.
Note: This recap may contain spoilers!
I don't want to jump right to the shocking twist and all that is wrong with Dean, so let's ease into it. First up, some good news… Dean didn't kill Gadreel after all. Oh, he was an angry puppy and tried his best, but thankfully Sam and Cas managed to pull him off before he could sink the blade in for the kill shot. Not that the damage wasn't extensive, since Sam and Cas found Gadreel bleeding out and on the edge of death by the time they were through locking up Dean for his own good. I have to say that Gadreel came out of this much better than I expected in terms of characterization. All season we've been blaming him for being deceptive, for essentially lying to Dean and Sam in order to heal inside of Sam's broken body. In the end, though, he was only trying to do what was right, to follow the true path of Heaven. When he realized Metatron was the false leader, he offered himself up to the other side, not knowing how it would turn out. And when he gets back on his feet and back in the fight, he ultimately has to offer himself up as sacrifice in order to give Cas the advantage. He was a good angel, despite his history.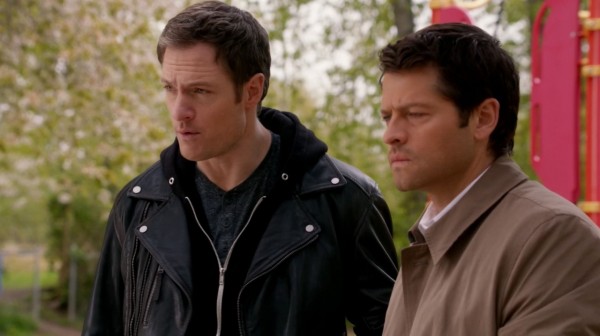 Cas did his part to fight the good fight, using Gadreel and himself to stage a set-up in order to get them into Heaven. Sadly, that backfired and they ended up in prison instead. For all my wondering, Cas and the Winchesters' stories were separated in terms of scenes and I was okay with that. Cas had his mission, he was trying to topple Metatron for the good of his fellow angels, but really it was for the good of Dean. And when he finds out that his favorite human suffered dire consequences at the hands of Metatron? His emotions played out quite clearly in his expression. I am glad that Cas used his wits to defeat Metatron, instead of violence. The bloody battles never worked well for Cas in the past. This time, all it took was a bit of sneakiness and an open mic to take down the supposed successor to the throne of Heaven. With Metatron out of the way, though, the fate of Heaven still hangs in the balance. Who's going to step up and take on the leadership role? Cas doesn't want it to be him, even if everyone's looking to him to do it. And what's going to become of him as his grace keeps getting weaker and weaker? Eventually he will die if he doesn't find a fix to that situation. A plot thread for next season!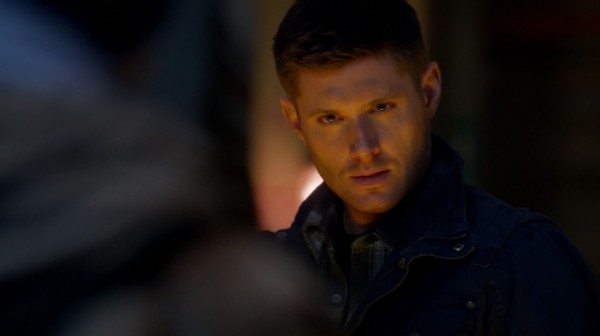 And the bigger plot thread is going to be Dean and what he's become. The Mark was changing him, we all saw that, but to what extent? We know it made him powerful, that he could use the blade to take out Abaddon and eventually Metatron. There was purpose to his madness. But he was losing himself in the process. He was becoming blood thirsty, a killer who was angry all the time. Sam and Cas tried to help him, putting him in the dungeon to buy them time to figure things out, but with Dean there's always a way out. This time the need to escape was a bit more pressing, considering he was coughing up blood and wanted to know what was going on. Was he dying? Well, yeah, in a way. Crowley gave him the what's what. The blade makes him want to kill. The more kills, the better he feels. Less kills, here comes the sickness, and eventual death. So this was his fate. At that moment, he seemed to make peace with the fact that he wasn't coming out of this thing alive, even though I made no such peace. There had to be a way out, right?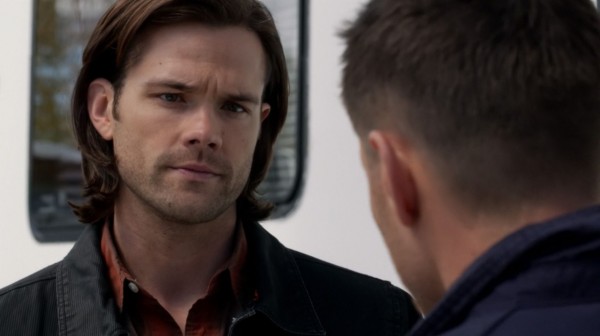 Sam, once the two of them met up again, was a bit closer to accepting their fates. If they were going down, they were going down together. It's that eternal feeling that one cannot live without the other, so at least they'd die fighting the good fight. Good plan, but Dean was not going to let that happen. Protect Sammy, no matter the costs. Even if it means knocking Sam out with a good punch and leaving him behind because it wasn't Sam's fight. Yeah, Dean, good plan. Taking on Metatron alone might have been good in theory, but not in practice. He got his butt kicked, then got fatally stabbed by the angel blade before Metatron went poof back up to Heaven. Sammy's range of emotions, from anger to denial as he tries to keep Dean alive long enough to fix him, was hard to watch. Dean knew he wasn't going to last long and he felt it was better this way. At least if he died, he wouldn't become the monster that the Mark would make him into. And the parting words to his brother, that he was proud of them, brought a tear to my eye.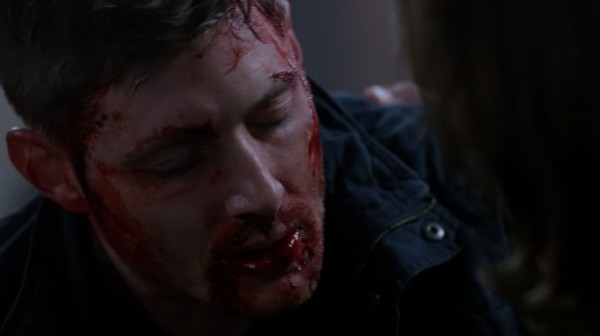 As we headed into the last few minutes, it was anyone's guess how it would turn out. We had Sam bringing Dean's dead body back to the bunker, laying him out in Dean's room, and then going to drink himself into a stupor before summoning Crowley to fix all the things that went wrong. But Crowley did not come to Sam because he was already in Dean's room, apologizing and asserting a new hope. The power of the Mark wasn't through with Dean just yet. Death cannot keep him. But what came back was not fully Dean. He's been changed, transformed. Hello, Demon Dean. And hello summer speculation. What will happen next? It's anyone's guess, but it gives us a great set-up for next season. I can't wait!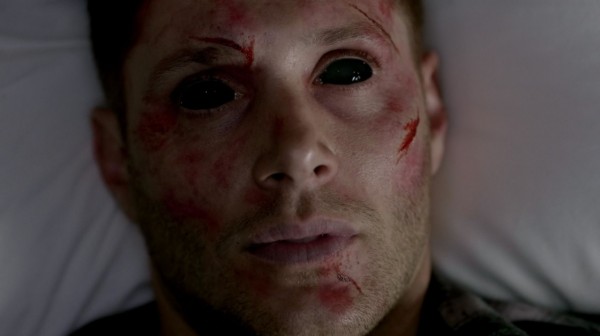 Rating: 5 / 5 Stars
Screencaps by screencapped-net