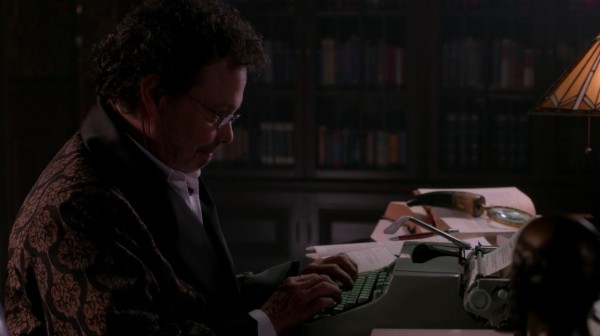 Like a puppet pulling strings, Metatron rocked on this episode. And I loved every plot twist he threw to us along the way. There were definitely some strong parallel vibes between God's scribe and the morning star we know as Lucifer. I wonder if this time it will turn out better for the Winchesters.
Note: This recap may contain spoilers!
Metatron is a heavy character to deal with. He was sequestered for millennia only to be dragged out of hiding and go on the warpath of wanting the throne of Heaven for himself. Do all of Daddy's children have a thing for overthrowing their family? It sure seems like it. Except Metatron isn't going in with guns blazing or swords swinging. He's meticulous in his plans and he seems to be stepping quite confidently to an ending he wants. And all the players are falling into their roles. Sounds like a replay of free will versus destiny, doesn't it? Only this time Team Free Will is falling apart at the seams. We've got a fallen angel who's working on stolen grace, a formerly possessed man who was ready to die long before now, and a marked warrior who is slowly becoming more like Cain every day. The togetherness is sorely lacking.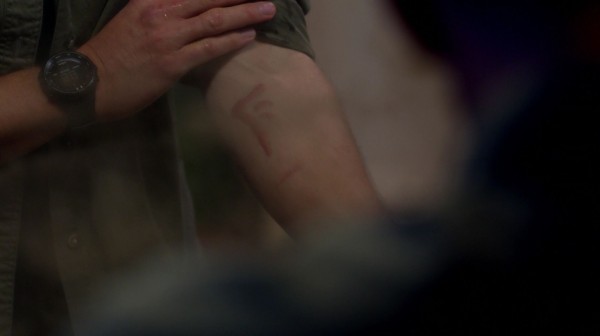 The Mark of Cain is certainly bound to play a role in all of this. Dean is definitely not okay, and everyone around him knows it. He's sinking deeper into the power of the mark, yet he may be of the mindset that it's a valid trade-off for defeating Abaddon and possibly Metatron. He's losing what makes him Dean, but he's gaining an edge that may prove vital in the final battle. I just hope he doesn't lose himself too much and can find his way back when it's all over. And that Sam turns out better than Abel in the brotherly showdown.
On the angel side of things, we've got Cas becoming a reluctant leader. He didn't fare too well the last time he tried to do that, so he's going to have to be ultra-conscious of what he's doing and how it could all go wrong. Only, he's playing right into Metatron's plans. Metatron wants Cas to take charge of the rebellion because he knows the followers are weak and easily defeated. And when they're all dead, Metatron will have a straight shot for the throne. Not looking good, when the power-hungry angel knows the ending already.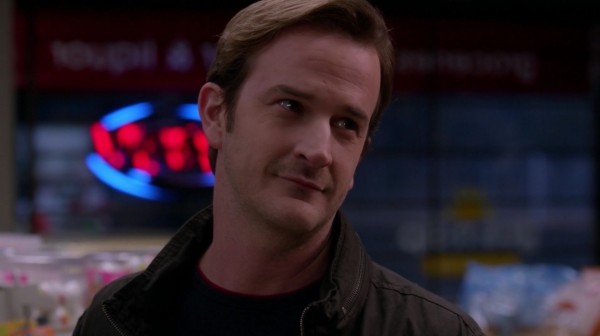 And the big twist of the episode, one that still left of us with questions, was the reappearance of Gabriel. I was so excited to see him back. I've been missing our favorite Trickster since he was killed all those years ago. But is he really dead? That was left up in the air. I could tell early on that something was up with him, as he wasn't acting like himself. Too focused, too angry, and bent on the battle. And then we find out that he was just a plot by Metatron to get Cas to do his bidding. But how much of it was fantasy? Or was there a thread of truth in the middle of his tricks? He claimed that he faked his death and has been hiding out in Heaven, only to be cast out when Metatron took over. While the scribe was writing the story, he may have been pulling from a bit of what really went down. Maybe Gabriel is alive somewhere out there, ready to pop up when we least expect it. Cas did ask him directly whether he's dead or not and we only got his infamous smirk before he went poof. I'm holding out hope that he's alive. Just gotta hold on long enough for that to play out.
It feels like I'm holding out hope for a lot of things. Let Gabriel be alive. Let Dean not succumb to the mark. Let Sam be okay. Let Cas not become corrupted by power. Let Abaddon and Crowley be kept on, but with a satisfactory storyline. What? I don't want everyone to die! Good characters deserve to live on, even if they have a touch of evil in them. It's going to be an interesting ride!
Rating: 4 / 5 Stars
Screencaps by screencapped-net