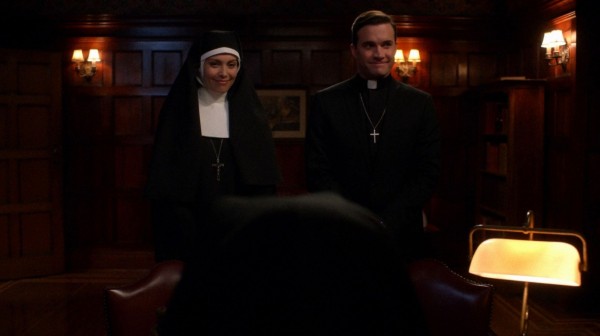 Look to your past, because it gives massive clues for your future. That was the lesson restated in this week's Supernatural. We got to see Grandpa Winchester's struggle with his chosen path, Josie's reason for becoming Abaddon, Sam's recollection of the repercussions of being soulless, Crowley's ongoing manipulation, and Dean's self-destructive journey as the lure of the First Blade's power rules his thoughts. It was truly an action-packed hour.
Note: This recap may contain spoilers!
I am all for having nods to the past crop up in the show, and it happens quite often. Clues from long ago become important and you realize it was a long build-up that made it totally worth it. And we got some of those nods in this episode, both with the soulless connection and the origin of Abaddon!Josie. I approve of both.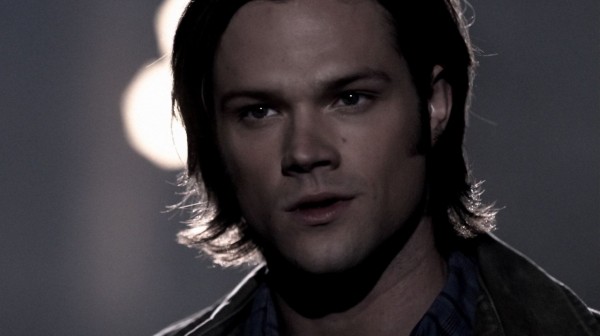 Soulless!Sam was one of my favorite characterizations of Sam Winchester. That is, after we figured out he was soulless. He had a humor and an attitude that made him a deadly, yet efficient hunter. But the way Sam turned out and the way others may turn out if they had their souls taken away are not necessarily the same. While Sam was much more focused, yet cold, others are a bit more reckless in their actions when they go soulless. Seemingly good people kill and maim and torture without a second thought. And as sad as it was to watch the townspeople painting the walls with their own blood, the scene in the diner was great. One minute the guy's taunting the waitress, the next he's stabbed her in the hand. Always nice to see the show constantly surprising me.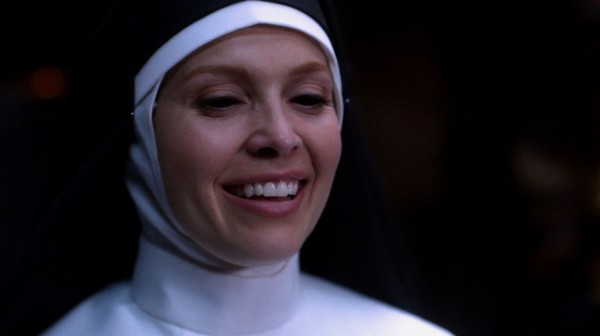 And it was also surprising to lean how Josie became possessed by Abaddon in the first place. What may have earlier looked like a woman who wanted to become powerful has now become a situation of sacrifice in the name of love. Josie, we learn, had no family. Perhaps she envied Henry a bit because he did, had a wife and a son and the life she desired. But mostly, she envied his wife, because she had what Josie did not — Henry. It was a case of unrequited love, yet Josie would sacrifice everything for him. And in the end, she did. When Henry's life was put in danger, it was Josie who stepped up and offered herself as Abaddon's vessel so that Henry could be spared. And the elder Winchester never even knew what happened, as he was knocked out at the time. It makes me very sad for Josie, the vessel that Abaddon's been wearing for all these years. I hope that, once the boys take out the Queen of Hell, Josie can finally get some peace.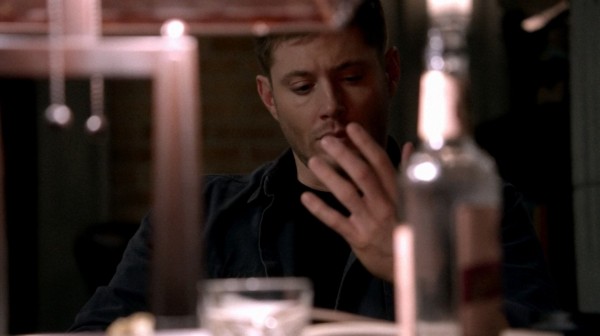 And if all that wasn't enough to deal with in one episode, we also have Dean's ongoing struggle against the power of the First Blade. His whole mental state is worrying me, and it's bound to just get worse. He's bent on researching non-stop, determined to take down Abaddon, and the effects of the Mark of Cain are just becoming more pronounced as he flashes back to the addictive quality it held over him. He's drinking more, not sleeping, and he's sending Sam out on hunts alone. And one of these factors would be enough to cause concern, but putting it all together is a neon sign that bad things are coming soon. Sam knows it, but he can't prevent it. Crowley knows it, but he doesn't want to prevent it. Crowley knows how much the Mark of Cain is affecting Dean, how addicted he is to the power now that he's had a taste, and Crowley is manipulating him all along the way. The twist with the young "hunter" actually working for him? Very well-played! And yet another reminder that Crowley is always out for himself. He will play the winning side, no matter which that is.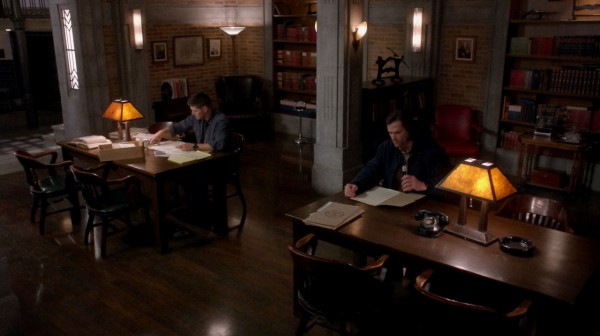 So what is in store for the Winchesters? Well, it's pretty much a given that Dean will fall more and more under the spell of the First Blade. And Crowley is playing the role of his Ruby to the hilt. Can Sam save his brother, as Dean tried to save him? Or will the power become so great that there's no way back? It's hard to say, though I would bet that even when it looks like they won, there will be another trap waiting around the corner. It's always the way with Sam and Dean. I just hope Dean can come back from all this before he's too destroyed. Please, Dean, join with your brother. The two of you are stronger together than apart!
Rating: 4 / 5 Stars
Screencaps by screencapped-net