Things are changing, and not for the better. The Winchesters just wanted a win this Christmas, but instead they got one friend in danger, another with a countdown clock on his existence, and an unwanted visitor who has come again. It's a sad holiday season all around.
Note: This recap may contain spoilers!
Michael's plan is coming together in Kansas City, Missouri. Here is where all the monsters are gathering, hand-picked to decimate the population simultaneously. And just because Michael's temporarily got a new vessel doesn't mean his mission is being put on hold. In fact, it's all part of his master plan.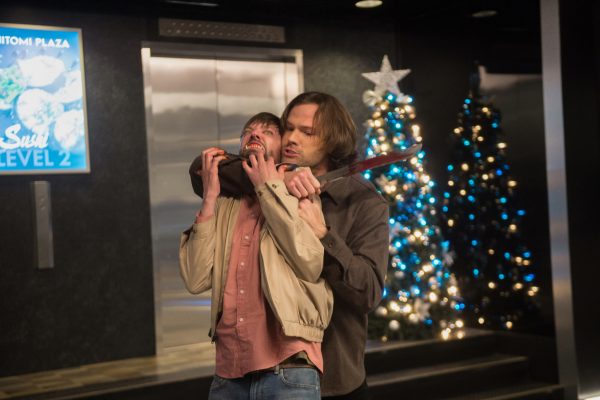 Our good friend Garth got pulled out of retirement and sent on an undercover mission by Sam. If he can infiltrate Michael's ranks as a werewolf looking to join the cause, then he can filter the information back to the Winchesters and give them a leg up on taking down Michael. Good in theory, but not so good in practice. This is an archangel, after all. Garth cannot get around swallowing Michael's grace, which means he's under his spell, and that means Michael knows everything the Winchesters are up to. Not a good situation to be in.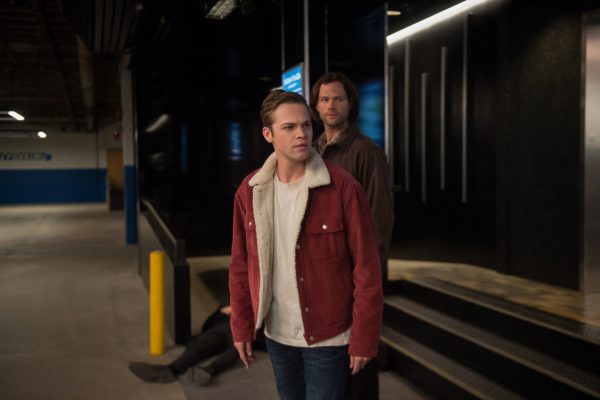 Then we had the mysterious egg that was vital to their attempts to defeat Michael, only to have it destroyed at Michael's hands and have Jack kidnapped in the process. That boy is the heart of Dean, Sam, and Cas, as we well know. And if he's put in danger, the three of them will go to all ends to save and protect him. We saw that happen once again with Sam going full-force into Michael's hideout alone. And even though Garth tried to help Sam and Jack escape, Michael's hold on the werewolf was too great and they had to put Garth on ice until later.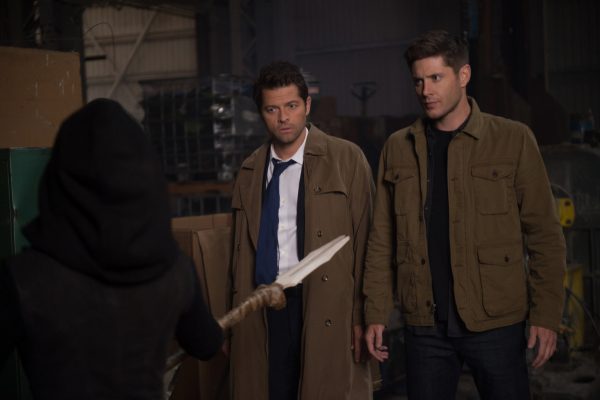 And finally we had Dean and Cas going after Dark!Kaia's spear. She is still not too keen on giving it up, but Dean's reasoning finally got through to her. Without her weapon, they don't have a chance at defeating Michael. Neither world she's lived in thus far has been that great in terms of winning against the monsters, but at least with the Winchesters there stands a chance at having a world where Michael is destroyed. And it was a good plan, up until the point where Michael's secret control came out to play.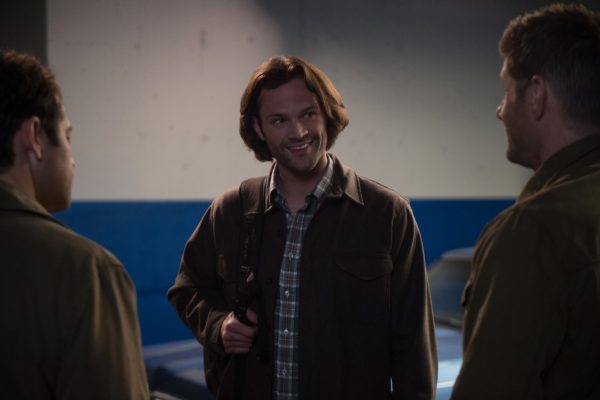 Dean, Cas, Sam, and Jack were so determined that they could do this. Come in, fight Michael, defeat Michael, end of story. But it didn't work out that way. Cas attacked first, then got beaten down. Sam and Jack attack next, same outcome. Finally it's Dean's turn and he did get a scratch to Michael's arm thanks to the spear, had the spear at the ready to cut off Michael's head and be done with the whole thing, but that was not the archangel's plan. No, that's when the dark secrets came out to play and Michael returned to his true vessel.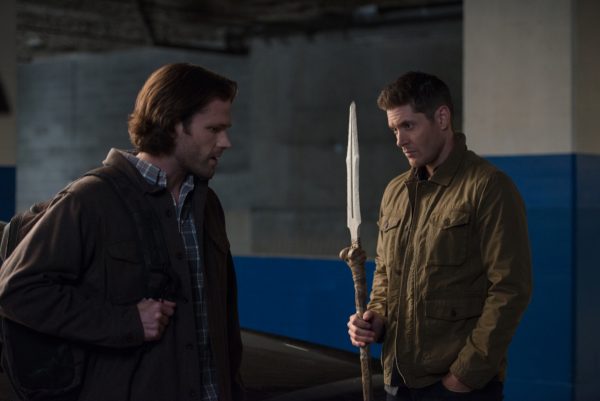 I figured Michael still had some control over Dean, considering how he was acting since his possession. But now, to learn that Michael left the door open a crack so he could return to Dean's vessel, it was tough to deal with. Poor Dean, who already spoke of how he felt like he was drowning the first time around, has now been silenced under Michael's control. The archangel is fully in charge now and his plan, it looks like, will come to fruition. With one snap of his fingers, the monsters were set to attack and we were left to ponder what might happen next. It'll be a long holiday season for us to contemplate the sad situation that has befallen the elder Winchester once again. Hope they can pull off a miracle because they will certainly need it.
Rating: 4 / 5 Stars
Screencaps by SupernaturalWiki