Spread over two realities and multiple locations, we got a chance to journey along with our heroes on their path towards saving Mary and Jack. Unfortunately, along the way they meet up with more troubles and escalating threats that might change the course of their futures forever. Who will survive the season? We're nearing the end, but the answers are still not clear.
Note: This recap may contain spoilers!
It's sad that, when an episode starts off with a happy meal including the entire family, you know it's not real. But it does underscore the pressure for Sam and Dean to get their spell in order and journey to the other side so that Mary and Jack can be rescued from Apocalypse!World. And they do indeed have all the ingredients now, although Gabriel's juice might be running a little low to provide the much-needed grace in sufficient supplies.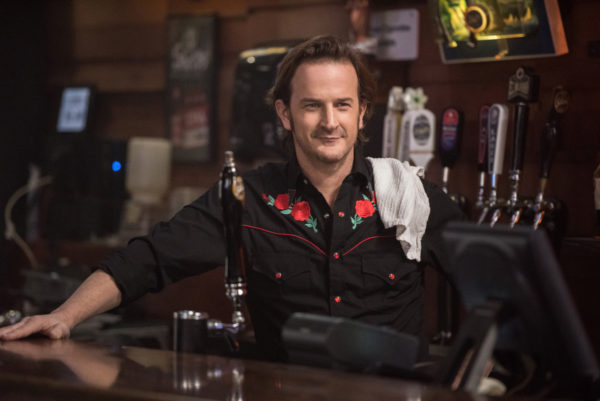 I do like that, despite the years of torture that has obviously taken a toll on Gabriel, he's starting to show signs of his former self yet again. The joking, the crushing on Rowena, the inappropriately-timed side activity while waiting for Sam, Dean, and Cas to re-emerge from the kitchen. It's all good! And I wouldn't mind a little more Gabriel and Rowena action in the future, if they both survive and Gabriel doesn't ascend to Heaven in order to help keep it powered-up. They're a great match of knowledge, power, and snark.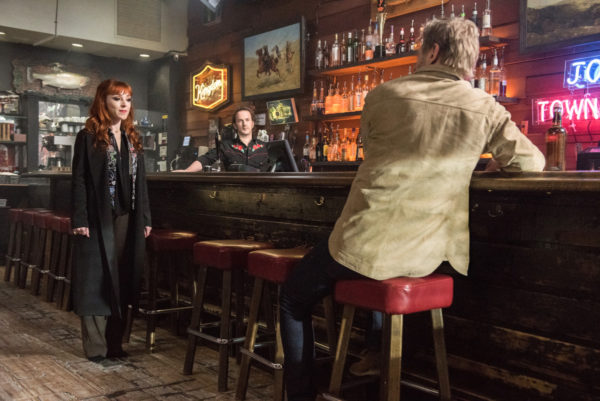 Lucifer, a key component of the "find another archangel and get his grace" plan, is not having such a good time here on Earth. Drinking his body weight in alcohol and lamenting about losing Jack isn't going to get him anywhere, but it does provide a great backdrop to his kidnapping. He rightfully thought he was losing his mind with the appearance of two beings he was sure he killed, and the duo of Rowena and Gabriel did get some satisfaction in doing him one better, but it's always risky to think you can control Lucifer without consequences. Keeping him bound and draining his grace constantly to keep the door open for as long as they need is a good plan, but what happens when Lucifer makes the jump over to Apocalypse!World and there's no way back? I hope Rowena can come up with a solution on her end.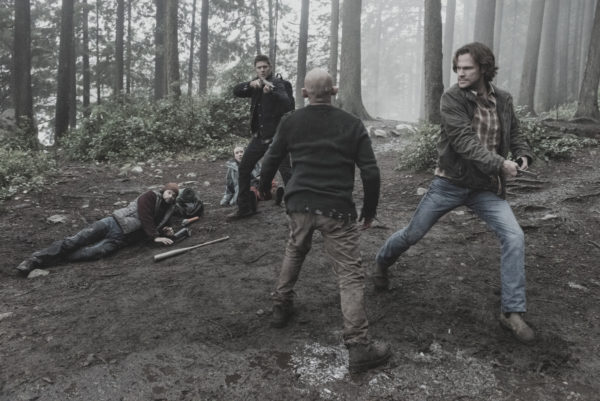 Over in Apocalypse!World, the team has their own problems to deal with. Never one to ignore people in peril, of course Sam and Dean go charging in to save a couple getting attacked by starving, wild vampires. And of course they're going to charge in and take the vampire-riddled tunnel shortcut to Mary and Jack's camp. The downside is that there are always deadly outcomes when choosing the more dangerous option. Usually it's just a random friend/victim that pays the price, but this time it's much more costly. Anguish and loss abounds!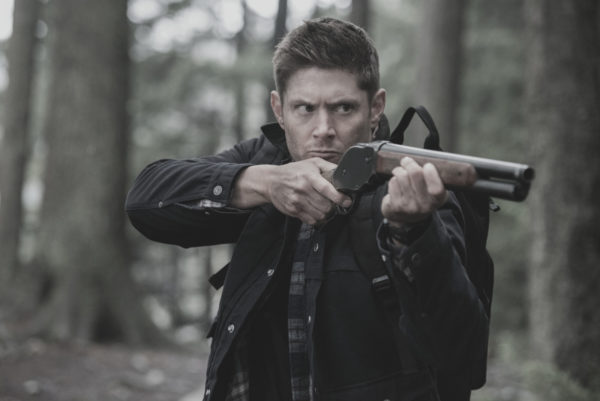 The sight of Sammy getting his throat literally ripped out, gushing blood everywhere, before being dragged away was traumatizing enough. The fact that Cas prevents Dean from going after him was worse. Dean is just gone, mentally detached from everything, before he breaks down in Mary's presence. He lost Sammy, his reason for living. The price for getting his extended family back was too high if it comes at the cost of Sammy's life.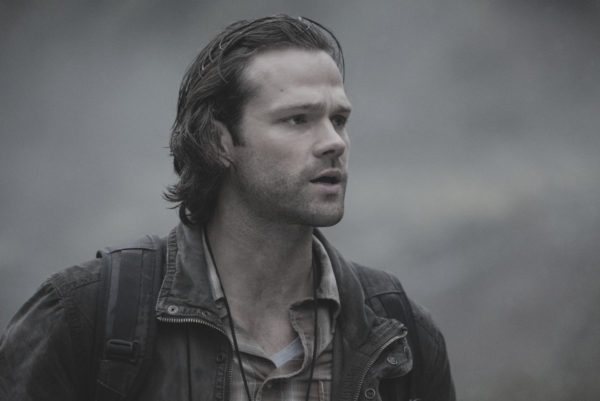 Upside is that Sammy's death isn't permanent. Downside is that it came at a cost, namely that he owes his resurrection to Lucifer. What a mind-trip to not only be trapped with the being that has caused him infinite mental trauma that doesn't appear to ever have a hope of going away, but also now having to owe Lucifer for his life, and therefore forced to go along with his plan of reconnecting with Jack. But now that's done and Lucifer's in Mary and Jack's camp. They do need him, if only for the archangel grace, but what are the repercussions to literally making a deal with the devil? We'll have to see how it all plays out!
Rating: 5 / 5 Stars
Screencaps by SupernaturalWiki