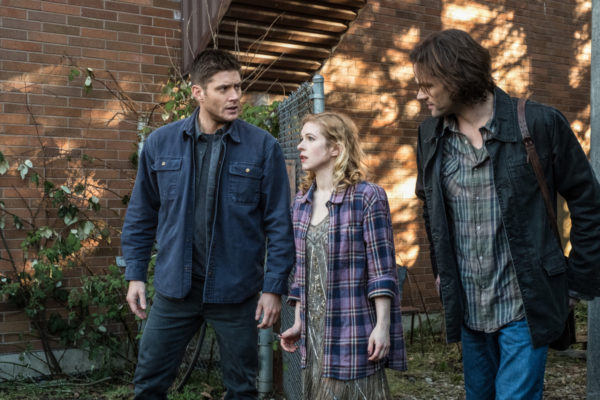 The spell ingredients are coming together and venturing into the other world is becoming a reality. But just because the door is open doesn't mean this is going to be an easy journey. So much tension building!
Note: This recap may contain spoilers!
Some quick asides before getting into the heart of the episode: I absolutely love that Dean was pulling pranks on Sammy, putting Post-it Notes all over his back. And I also love that Sam still needles Dean about his unhealthy eating habits, just as Dean continues to make fun of Sam's healthy eating habits. These guys are 39 and almost 35 respectively, yet they are brothers first and foremost. Sometimes that means showing love by being annoying. Never lose that, guys, even when the world's coming down around you.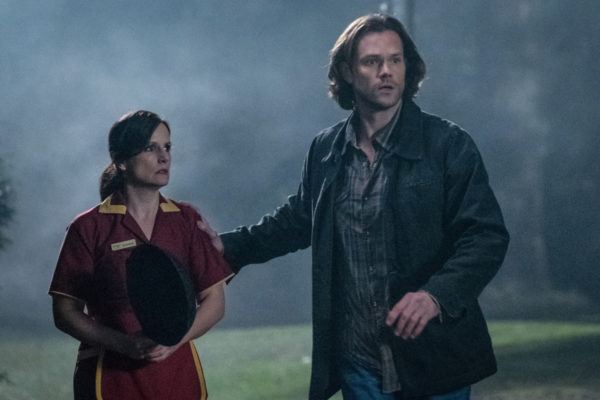 Onward to the plot! The major thrust of the episode, for the Winchesters, was focused on getting the Seal of Solomon. That took them to Portsmouth, Rhode Island and more exploration of the Men of Letters history. Heading to what they believe to be an abandoned chapter-house, since the Winchesters are supposed to be the last Men of Letters, they uncover a whole lot of mystery along with clues towards gaining the spell ingredient. Why is there a woman tied up on a table down there? And why does she look exactly the same as when she was bound in 1925? Those are things that will have to be figured out later, but for now the Winchesters have to save her from her fate. Alas, their good intentions actually caused more trouble. Doesn't that sound familiar?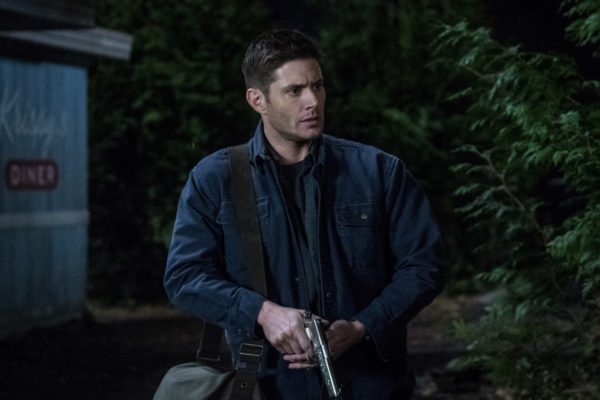 The lady is named Sandy and she was lured down to the Men of Letters chapter house with the promise of some secret club. As we saw at the beginning, the Men of Letters did a ritual over her, opening a rift in the ceiling from which tentacles emerged. The thing the Winchesters didn't know was that the tentacle monster overtook her, so she's possessed by a very ancient power named Yokoth. Added to that, her mate Glythur was supposed to come through the rift, too, but the rift was closed before he could do so. And Sandy/Yokoth is determined to make sure she's rejoined with her mate, even if she has to kidnap Dean and use him as a vessel.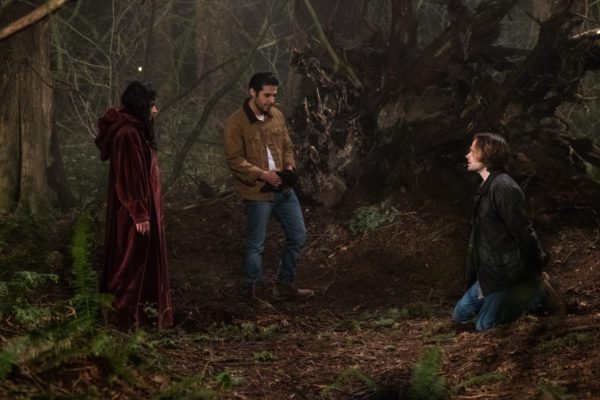 Marco, the cook at the diner where the Winchesters stopped, and his sister are legacies. Their great-grandfather was responsible for the whole tentacle situation, so they've been keeping Sandy trapped and monitoring her the entire time. The Winchesters' attempt of saving a girl in distress threw all of that protection effort into an uproar. However, after the truth comes out and the Sandy situation was resolved in terms of her being pulled up into the rift by Glythur, so she's no longer a threat to our world, the siblings are happy to provide the Key of Solomon to the boys. However, there is a stipulation on the spell. The door will only be open 24 hours, so whoever goes over is on a time limit. Good luck to them!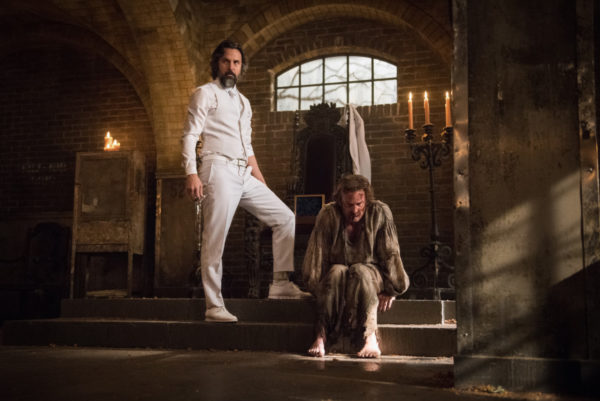 The other part of the episode focused on Hell, with Ketch and Asmodeus and a very broken Gabriel. The poor archangel is just a mere shell of his former self and he's being kept as a power source for Asmodeus, who is using Gabriel's grace to dose himself and gain more power. And despite being super-charged, Ketch is too strong-willed to just let Asmodeus call all the shots. He has a hard time being subservient to anyone, much less a demon. But his strong will is no match for Asmodeus at the moment, if the bloody beat-down is anything to go by.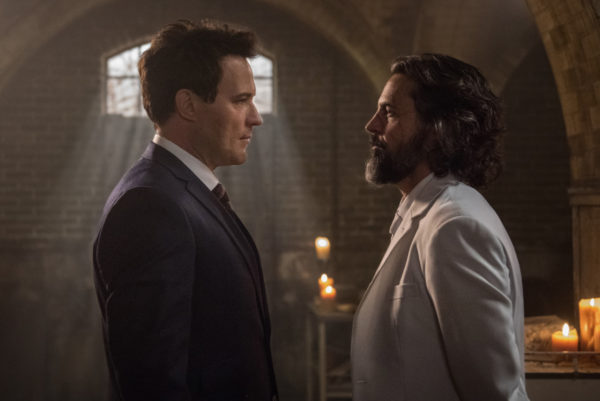 Being taunted, beaten, by Asmodeus was his breaking point, it appears. Or maybe it's just that Ketch is always playing both sides, whichever serves his best advantage. Whatever the reason, Ketch does one good turn and breaks Gabriel out, despite the archangel being frightened and reluctant to leave, else there be repercussions. And Ketch brings them to the one place they might be safe, the bunker. To say that the Winchesters are shocked about Gabriel being alive is an understatement, but it did my heart good — as did Sammy's gentle attempts to cut the stitches on Gabriel's mouth. The archangel is going to need a lot of time and support in order to recover, but I'm sure Sammy can provide it.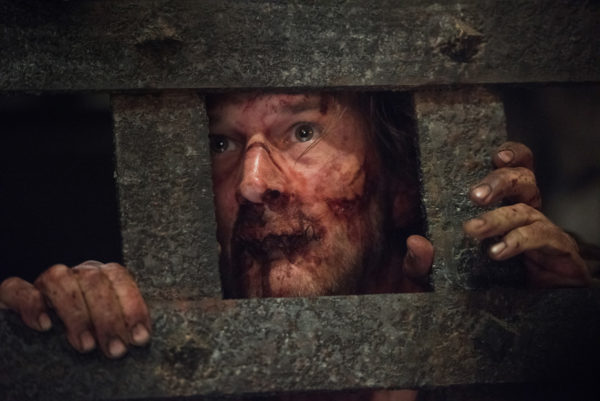 Dean, meanwhile, will be making the time-limited journey to the other world in hopes of recovering Mary and Jack. I understand Sam's reluctance to let him go in alone, or with Ketch, but I also get where Dean's coming from. No need to put them both in danger, especially since he might need Sammy to come in and save him. So, Dean and Ketch are through the rift, Sammy's left behind to take care of Gabriel and hope his brother returns in time, and we're left to wonder what will become of this plan. I suspect it won't go smoothly. After all, these are the Winchesters we're talking about. Nothing in their lives are easy.
Rating: 5 / 5 Stars
Screencaps by SupernaturalWiki