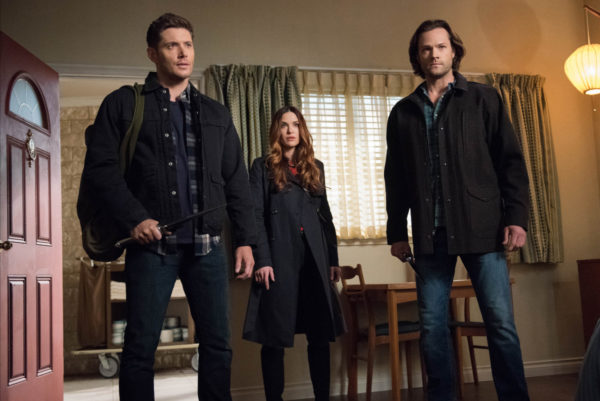 A roller-coaster ride of events, building slow and then rushing into an ending full of so many twists and turns it was hard to know where to look. It's nice to know that a show that's been on the air for thirteen seasons can still manage to leave you breathless and shocked. The question now is, how's it all coming together? Because when all these pieces form the big showdown, it's going to be explosive!
Note: This recap may contain spoilers!
Okay, before discussing the ending that I don't think anyone saw coming, let's first focus on what we did know coming into the episode. It was well-publicized that Jensen's wife, Danneel Ackles, would be making her Supernatural debut as Sister Jo, a faith healer who joined up with Lucifer. So, knowing that, I was looking forward to finding out more about the good Sister, if her partnership with Lucifer was done so willingly, and where they were going to go from there. And the character turned out to be much richer than I could have imagined. Yes, Sister Jo was the real deal. She could lay hands upon the ill and cure them of their ailments, at a price. Because at the end of the day, Sister Jo was a businesswoman who was looking to make money for her talents. And those talents were aided by the fact she was actually an angel named Anael. Oh, the twist!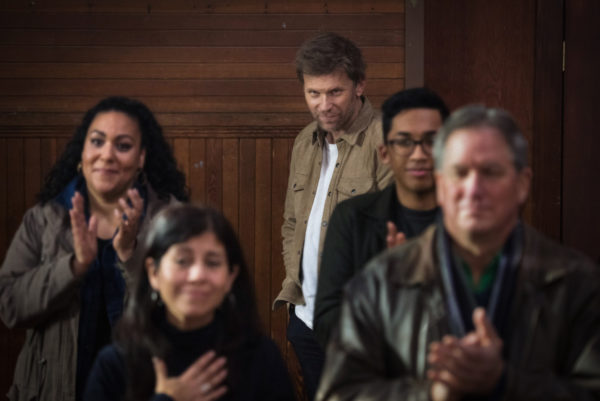 So, having an angel at the ready, of course it attracts Lucifer. He's aching for angel grace and running low on supply. But instead of him draining Sister Jo outright, she managed to strike a deal with him. Told you, she's a businesswoman. He can drain a little bit of grace from her at a time, then let her replenish, before they start the whole process up again. Seems like a win-win. Plus, you can really tell that she's got her own best wishes in mind and possibly some sort of scheme cooking up in her mind. Sister Jo is going to prove a good ally for Lucifer and a potential foe for the Winchesters. Plus, we also saw the heights to which Lucifer's already ascended by the time the episode was over. He has struck a deal with the angels in Heaven. They need their armies to be replenished, Lucifer knows how God created the first angels, so all he wants in return is to rule Heaven. The angels need a leader and Lucifer is just right for the job. The sight of him, sitting upon his throne with Anael by his side, was a great peek at things to come.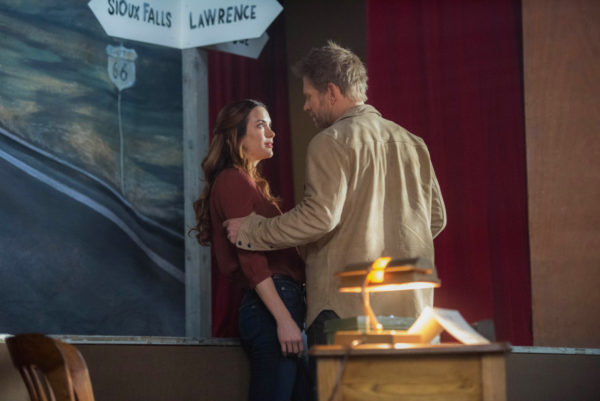 Meanwhile, the Winchesters have a multitude of other things to deal with. First off, they find out that Cas has been kidnapped the whole time they thought he was safe and sound. Cue the guilt. Then they have to figure out a way to retrieve Mary and Jack from Apocalypse World, though they haven't a clue how to do it yet. Plus, there's also the monumental issue of Asmodeus and how they might defeat him. And they find out that Ketch is working for the demon as well. So much drama, so many fronts to fight upon. It seems like an impossible battle, but we've learned early on that the Winchesters tend to find a way to make the impossible happen.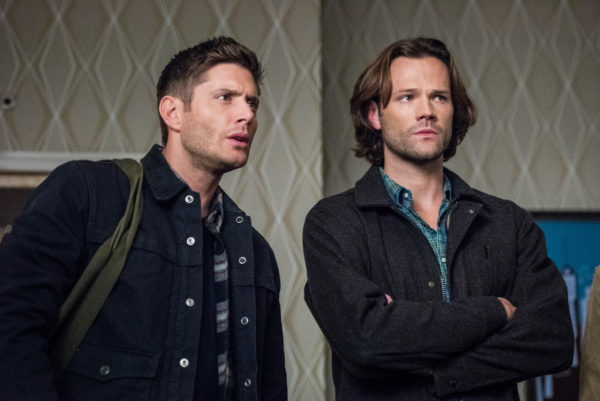 Speaking of Asmodeus, he's got some plans of his own. First of all, he's put Donatello under a spell so that any deciphering he accomplishes with the Demon Tablet will get relayed straight back to him. And secondly, he's bound and determined to get Ketch to kill Lucifer. Well, the man did try to accomplish this throughout the episode, but alas a powered-up Lucifer is no match for Ketch. Fortunately, Asmodeus always has a Plan B. If a man isn't up to the job, maybe an archangel would be. Not only does Asmodeus possess the infamous Archangel Blade, but he's been keeping a secret prisoner in order to wield it.
This is where the fandom collectively went crazy because the last scene of the episode did the slow reveal of who that archangel was — Gabriel! That's right, he's not dead! But he's looking mighty worse for wear. And to add insult to injury, his mouth has been sewn shut. Poor, beaten-up, Gabriel. I am so sad over what's been done to him, but so happy to see him back in the story. We've been waiting eight seasons and finally get to rejoice. I am very much looking forward to seeing him in action again, especially if and when he meets up with the Winchesters. Oh, Supernatural, so many twists that made this episode so, so good!
Rating: 5 / 5 Stars
Screencaps by SupernaturalWiki