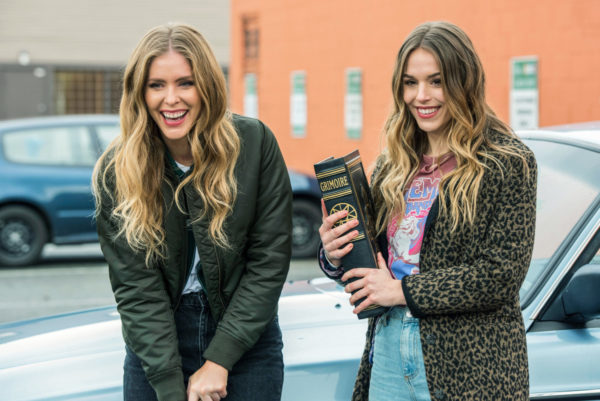 The dead do not stay dead on Supernatural. A formerly-deceased character made her reappearance, the boys dealt with pushing on through the darkness of their lives, and two angels made their escape. It was quite a wild ride, but there's more in store for the Winchesters.
Note: This recap may contain spoilers!
When Lucifer killed Rowena, a lot of fans were sad not only because she was a great character that we'd come to enjoy, but also because her death happened off-screen with only the mangled remains of her body left to view. That would not do! Thankfully, Rowena's got more power than we gave her credit for and managed to come back from death, even if the journey was long and torturous. This return visit is marked by her need to retrieve the Black Grimoire in order to release the binding spell that is still on her and regain her full power. And in true family tradition, she plays both sides to achieve her goal. Rowena was the one behind the Plum sisters putting the spell on Dean in order to steal the book, and she's also the one who helped the Winchesters fight the sisters when they double-crossed her. Like mother, like son, the tradition lives on.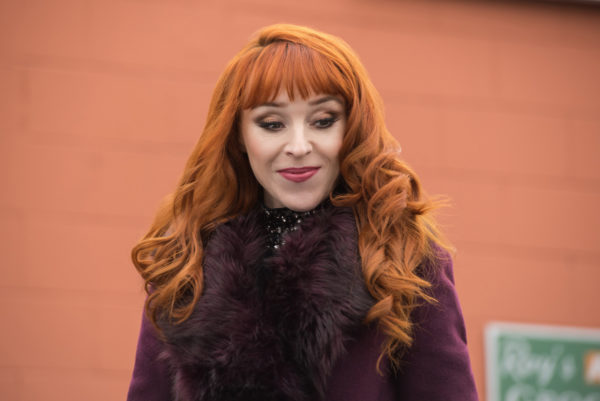 But Rowena's motivation wasn't just for personal gain. She's been scarred badly by what Lucifer did to her. Having to live through the torture of him crushing her skull, revealing his true face, and ultimately killing her — it was a lot to deal with. She's constantly haunted by that image and admits to Sam that she's scared all the time. That's why she wants the book to release the binding; not to just become more powerful, but to have some kind of defense when Lucifer returns for her, because she's sure it's just a matter of time. And Sam can understand that. He, too, has been tortured by Lucifer and has seen his true face. It's haunted him constantly, and he hasn't really dealt with the repercussions. Instead, in true Winchester fashion, he's kept pushing it down and burying it deep inside. Not a healthy approach, but the only one he can do right now. And because he understands Rowena's motivation, he rips out the spell and gives it to her. Even though Dean's mad when he finds out, Sam knows that it was the right thing to do. If Rowena gets out of hand, Sam will deal with her, but if there's a chance that Rowena can gain enough power to prove a decent foe for Lucifer? He's going to take it.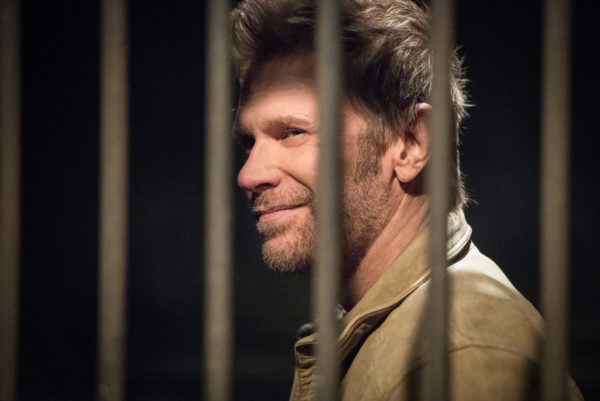 Meanwhile, Lucifer's got his own problems to deal with and the Winchesters are unaware that Cas is involved as well. The two angels remain locked up under Asmodeus's orders, trapped by a binding on the bars so they cannot escape. Cas has to hear Lucifer recount how Mary's being tortured over in the other reality, and Lucifer's enduring some mental mindtrips as well. He's having to deal with with taunting from the guards over his reduced powers and hear Cas tell all about how his son Jack is good and caring; not at all the evil heir Lucifer expected. The two of them might not get along, but they have to depend on each other if they have any hopes of escape. And they do manage to break out of their jail cells, though the aftermath shows how they really cannot trust each other. Lucifer wants some of Cas' power to juice up again, Cas want Lucifer dead. Not quite a buddy-buddy relationship, but I suspect they'll have to work together again in the future in order to defeat Asmodeus and access the other reality. I just wonder what the Winchesters will do or say when they find out what's been going on.
Rating: 5 / 5 Stars
Screencaps by SupernaturalWiki