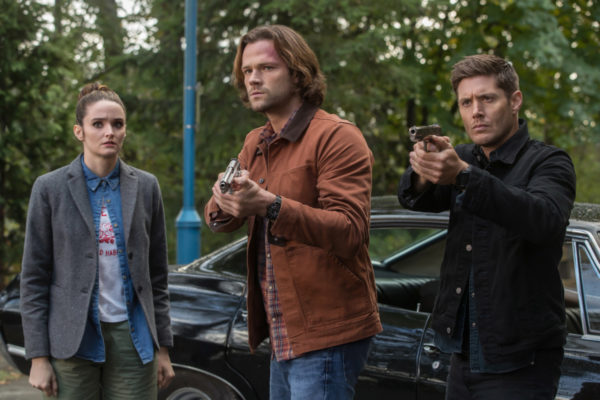 The boys get looped into a heist, Jack remains missing, and we prepare for a midseason finale that is sure to be explosive. It was nice to have an old school case situation to focus on for a bit, but we know that larger dangers lurk just around the corner.
Note: This recap may contain spoilers!
The entire illegal situation begins with a British museum and the stealing of some important, ancient documents — a nephilim location spell. And we learned early on that one cannot trust a demon, not even if you're a demon yourself. I liked how Barthamus just knifed the guy when his part of the plan was done. Next step, contact Dean and use the documents as leverage to get what he wants. And while allying with a Crossroads demon hasn't gone well for the Winchesters in the past, the temptation of using the spell to locate Jack is a little too great, so off to the heist they go!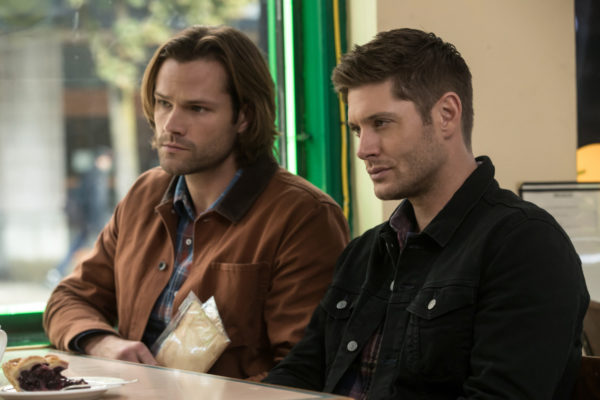 Bart's team was an interesting mix. We had Smash, who clearly had a good backstory going that we'd soon learn about, and Grab, a demon who is supposed to be very good at his job even if we didn't get to see him in action for very long. And their target is the mysterious Luther Shrike, a man who made it to Hell and back, just like Dean. And that's what makes Dean the invaluable piece of this team — his blood is what can open to vault and get them closer to their treasure. The object in question is a trunk that used to belong to Bart, or so he said, and he wants his property back. Seems sketchy, but the Winchesters are stuck with having to comply in hopes they can get the second half of the spell.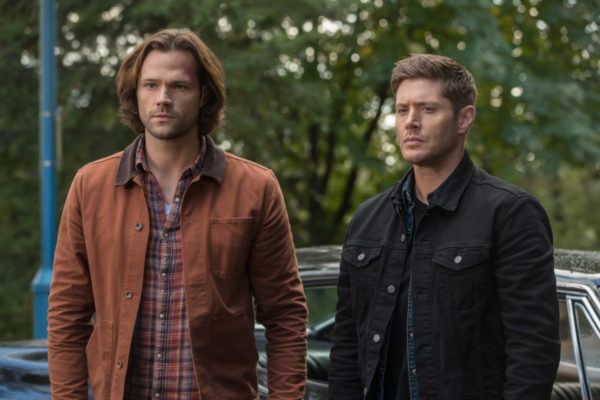 I liked that Sam's role was to go in as a supernatural objects seller, since Luther's a collector, but I was a bit surprised that he was offering up the demon knife. In retrospect, it made sense, since Sam was hoping to knife Luther and be done with him. Too bad those plans did not work out too well. Once again, Sam got knocked upside the head and the boys were put into danger. Seems like a common occurrence for them. With Grab killed off, Luther on the rampage, and the vault seemingly booby-trapped to the hilt, what's a couple of brothers to do? Well, be creative, that's what.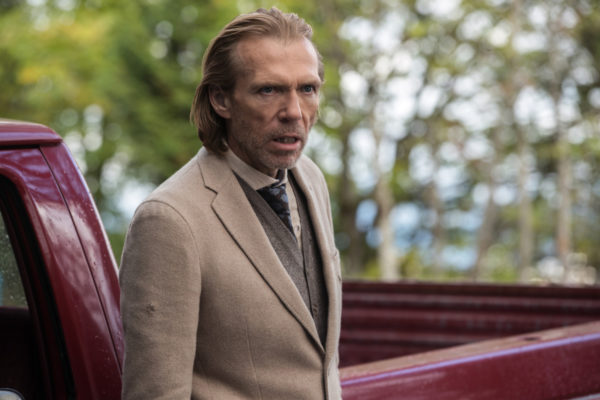 The tying up Luther was expected, but the way they used him to get into the vault was hilarious. You've got a man who cannot die when on his property and a hallway that will shoot darts at anyone who tries to penetrate it. Put the two together and you have a clear path to the treasure. And with Smash aka Alice's help, they can break into the safe and steal the trunk. Seems like a win-win, until pesky backstories and true motivations come to light. First we have Alice, who we suspected had sold her soul to Bart, so she's in a bad situation. Then we have Luther, who got screwed over by Bart because he traded his soul for his sick son, only to have his son die anyway in an accident a few years later. But Luther was crafty and renegotiated when he got to Hell — he lives because he has Bart's bones in his trunk. It's kept him safe all these years, but alas it cannot keep him safe any longer. Stepping off his property in pursuit of the Winchesters gave Bart the perfect opportunity to kill him and try to repossess his bones.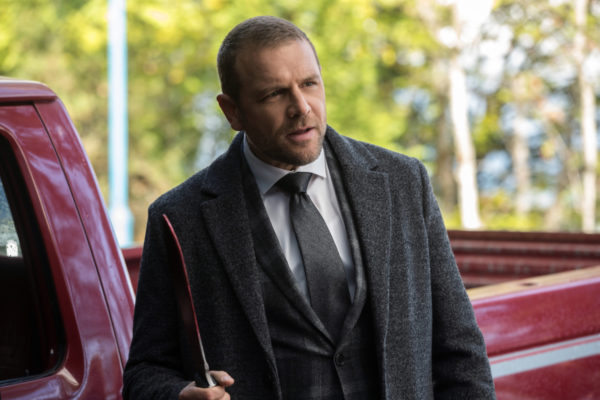 As we all knew would happen, in the end the Winchesters get screwed over by pairing with a demon. True, they killed Bart and saved Alice, but the second half of the spell was burned, so they cannot use it to track down Jack. The boys have to find another way and hopefully save the boy before Asmodeus or Lucifer get their hands on him. Onward to the mid-season finale!
Rating: 5 / 5 Stars
Screencaps by SupernaturalWiki