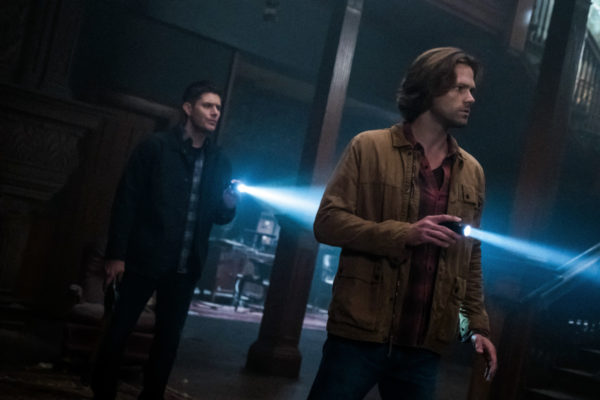 Two familiar faces return, Dean works through some heavy emotional baggage, and an old school case gets solved by the Winchesters. It's nice to see the boys working together and being honest with each other. Dean and Sam are never stronger than when they are a united front.
Note: This recap may contain spoilers!
I'm liking that we're getting back to basics in the case loads this season. This time around, we have a ghost who is tied to a mental hospital and two boys who really shouldn't go poking around where they don't belong. Sam and Dean are on the case, working together to solve the mystery of what was so traumatic that it rendered one boy mute. Dean can definitely relate to that situation, as he went through it himself when he was just a boy. I appreciated that he was the one who tried to connect with Shawn and eventually the one who helped get him to his final resting place. Shawn may never get to see his mom again, but at least he won't be an angry spirit either.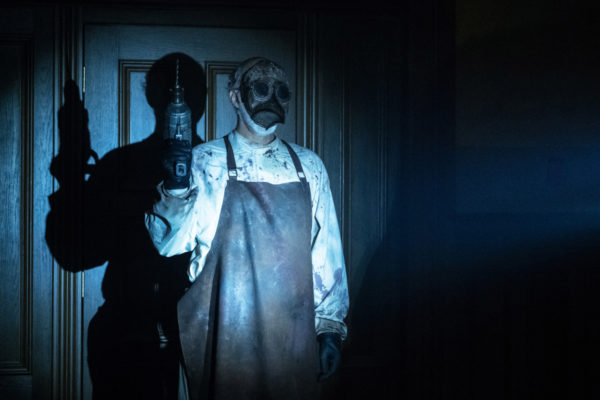 The whole lead-up of Sam acting really weird was entertaining, and it was fun to try to figure out his motivation. A beer for breakfast, sure! Ordering Dean's favorite food, of course! Offering to take his brother to a strip club, of which he actually read reviews, weird. And that's what tipped the scales for Dean, too. It's nice that Sam wants to help Dean out of his dark place, but that's something the elder Winchester has to work through himself. Sam's support is appreciated, but let's not go overboard. Though, I did quite enjoy the aftermath of Dean going to the club alone, passed out on the motel floor with panties and a bra around his head, and then suffering through a greasy breakfast to deal with his hangover.
Dealing with hangovers and the ghost doctor was just the beginning of the case for them. There were a ton of wandering spirits of the patients still trapped in the hospital. And what is Dean's immediate solution? Let's temporarily kill him so he can talk to the spirits and trust that Sam can bring him back when time's up. This seemed like a dangerous plan for many reasons, not the least of which was because of Billie's warning that the next time they die they'd stay dead. Even if they believed that Billie was no more, the Reaper world doesn't just stop with her. Heed the warning! But of course Dean doesn't, and that opens up a whole new line of conversation with the newly-promoted Death — Billie herself.
Happy to see that Billie didn't die permanently, and that it looks like she'll be around for a while yet since she's carrying the mantle of Death now. With that promotion comes a whole lot of knowledge she wasn't privy to before. As much as she is annoyed by the Winchesters constantly breaking the rules of staying dead, now she understands that they serve a higher purpose. Yes, Dean is a broken man who wants to die at the moment, but that's not happening today. And kudos for Dean actually telling Sam what's going on, rather than keeping secrets. We've learned from previous seasons that secret-keeping between the brothers doesn't end well.
Dean needed a win, and maybe the end reveal is just what was necessary to kick-start him back into the game. I look forward to seeing how Dean will take Cas' reappearance, especially if he learns that it was Jack that helped bring Cas back in the first place. The Winchesters are sure to need all the support they can get as they navigate this journey and, hopefully, eventually make it through rift to retrieve Mary. Here's hoping Jack, or even Cas, doesn't make that even more difficult than it already is. Onward, Winchesters. You've got work to do!
Rating: 5 / 5 Stars
Screencaps by SupernaturalWiki