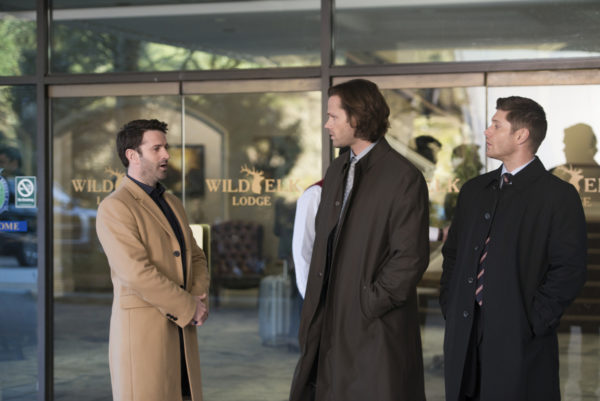 The Winchesters clash with the British Men of Letters yet again and a beloved character is put in danger. As much as they believe that they can work together for the greater good, Dean and Sam's approach to hunting does not align with the MoL and when it comes down to a choice being made I don't think they're going to end up on the same side. It's going to be an explosive showdown to be sure.
Note: This recap may contain spoilers!
I'll admit that Claire has had to grow on me over time, but I'm really enjoying seeing how she's evolved as a character. Here's a girl whose father disappeared and has some other being wearing his body, whose mother fell apart and eventually died, and who is still trying to find her place in the world regardless. Jody and Alex have made for a strong family unit, but Claire has things she needs to do on her own and hunting is one of them. And as long as she's out on the road, she's going to have two adopted big brothers out there who can help her out, too.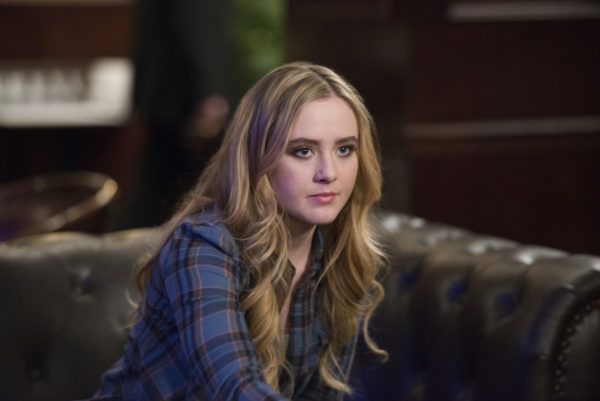 I mentioned this when it aired, but I'll say it again. The storyline involving Claire is something that could have been a backdoor pilot, should Supernatural want to pursue it. Having a connection to the character, caring about their journey and their safety, is what makes these types of scenarios work. I would gladly follow Claire along on her hunting journeys, seeing Jody, Alex, the Winchesters, or any number of hunters pop up randomly as she crossed the country. It's got potential.
Anyway, back to the storyline of the episode, we centered around the good old werewolf legend. This time, we got involved with a pureblood, which was even more interesting, since they can attack outside the confines of the full moon. And it also allowed Mick to be able to show his true colors, going out on the road with Dean and Sam. It's just more emphasis on the fact that the British Men of Letters have very black and white notions of hunting while the Winchesters live in the gray areas. The former see monsters as always bad, so they should always be killed, whereas Sam and Dean know that some creatures can and do live normal, non-threatening lives. Until the two sides are on the same page about this, the match-up between them will never work, and in the end it's likely to be the Winchesters against the British Men of Letters rather than seeing them work side by side.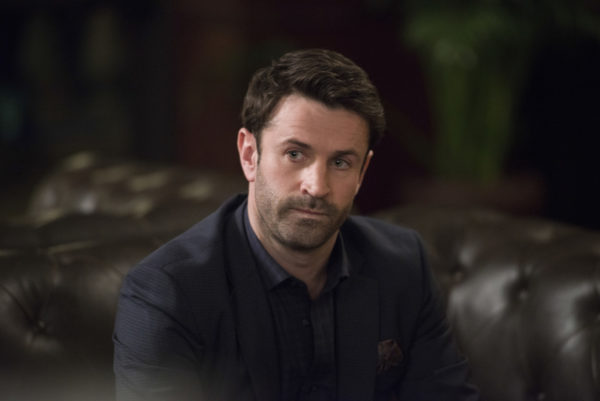 Hitting home for them on this case was the fact that Claire got bit and was turning into a werewolf. As an aside to that, the musical accompaniment to her attack was spot-on with The Pretty Reckless's "Make Me Wanna Die", as it is not only a fitting textual illustration, but also a song I've come to love because of its presence in a famous Red Hood fanvid. Good job, Supernatural!
The fact that there was a potential cure for Claire's condition that the Men of Letters has access to means that there's a possibility that victims could be saved. And if they can harness that, expand on the knowledge for other situations, the tide of hunting could turn forever. But there's got to be trust there for that to happen and they've got to be willing to lose a few victims in the process, too. Claire knew the risks and she knew she had to take it. And it was very emotional when we all thought she had passed away. But like the strong young woman that she's come to be, she fought and survived to hunt another day. It was fantastic! I really hope we get to see her and Jody and Alex again. The strong women of Supernatural are few and far between. Let's keep as many around as possible.
Rating: 4 / 5 Stars
Screencaps by SupernaturalWiki