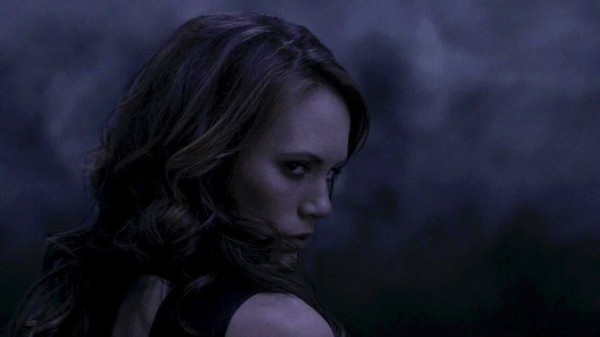 The long summer hiatus is over and Season 11 of Supernatural has now begun. This year is dark, literally, as the Darkness is deemed the new Big Bad focus of the season. With a seemingly eternal bond between Dean and the female incarnate version of the Darkness, it's going to be an interesting ride.
Note: This recap may contain spoilers!
The episode had me in a constant status of confusion, especially at the beginning. What actually happened? What was real? Why was there a random lady in the middle of the Darkness? During the summer hiatus, fans were speculating on a good way to deal with the dark smoke overtaking the Impala and one suggestion was that one of the brothers went missing from the car. We did indeed get that, if only for about a minute, but for that short amount of time we felt Sam's desperation at finding his missing brother.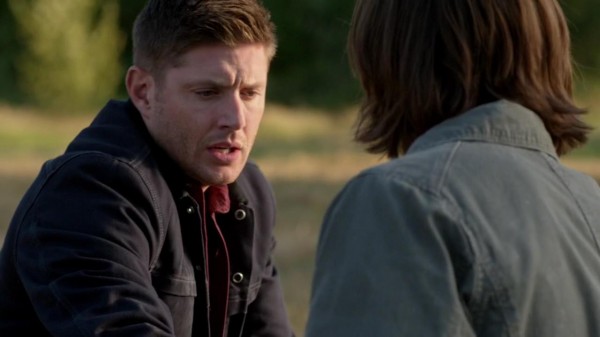 While Sam was searching, we got a bit more insight into the set-up of the season. The Darkness will create havoc for whoever is in her way. Already we've seen how she infected a group of road workers and sent them on a journey of deadly rage against everyone around them. And we would expect that Sam and Dean would be united against this common cause, seeking to kill her and protect the world. Well, that's their initial mission, but the end result may be quite different, especially since Dean and the Darkness seem to have an eternal bond through the Mark of Cain. Dean used to have it, the Darkness does have it, and the baby that is destined to be the woman come to life has it as well. Marked for all eternity and a sign of bad things to come.
I do like the mirroring of the Darkness infection with the Croatoan virus. However, unlike the former infection, this time Sam doesn't come out clean. No more Lucifer game plan, this is all predated and bad news for the younger Winchester. I expect that Sam will find a way to cure himself and others, but I wonder how far it will go before that happens. Will he go dark as well? Or become a tortured soul who has to fight against his nature? I hope, before it's all over, he doesn't have to cross lines that will have far-reaching repercussions. I'm also sad that he wasn't truthful with his brother in telling Dean his current infected status, but at least they seem to be wanting to change their ways. This might take a while, but I'm hopeful that they'll be on the same side again. Let the brothers be united against a common enemy!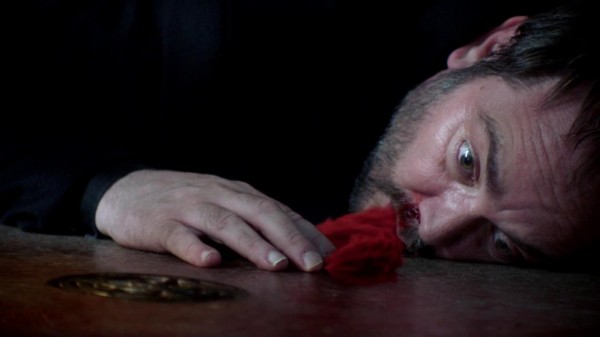 As for Cas and Crowley, I'm always going to be more interested in the King of Hell's journey than the angel's unless the writing improves on that front. Cas turns his back on Heaven, Heaven goes after him, Cas needs their help again…rinse and repeat. At least with Crowley we continually walk the line of "backing the one who serves his interests best." Here's hoping both characters get interesting and integrated storylines. I'm especially interested in the impact of the Darkness on them. The fact that either Lucifer or Michael was screaming in warning all the way from the Cage is chilling. This spells bad things, really bad things.
Now the question is what's going to become of that baby. She is either already the Darkness or been selected as the vessel that will house her. I think we'll get a bit more clarification on that in the coming episode. However, it's sad that the baby will be in the middle of all this power struggle. Did the Winchesters spend all that time trying to save her only to turn around and have to kill her? With the Mark of Cain on the child, she might be impossible to kill. Immortal mark, immortal being. Such exciting possibilities to come!
Rating: 4 / 5 Stars
Screencaps by HomeOfTheNutty