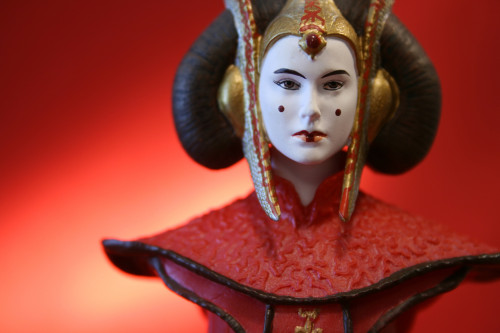 The Star Wars Classics line from Gentle Giant often gets a bad rap from collectors, as these busts are smaller in scale than the standard Star Wars busts, and sometimes they lack some of the detail of the main-line releases. The newest piece released in the Classics series is Queen Amidala. How well does she fare as a Star Wars Classic? Here's my review with photos.
The first thing immediately noticeable about the Queen Amidala bust is that she's pretty small, standing around 5″ tall, in scale with the rest of the Star Wars Classics line. These busts would display well alongside the similarly scaled Icons busts from Diamond Select Toys. The second thing you'll notice is how detailed Amidala is and how good the likeness is. What she might lack in size is made up for in quality. I really was struck by how well crafted this little collectible is. In fact, I think the whole Star Wars Classics line often is judged unfairly. All the pieces released so far have included some really cool details and excellent sculpt and paint jobs.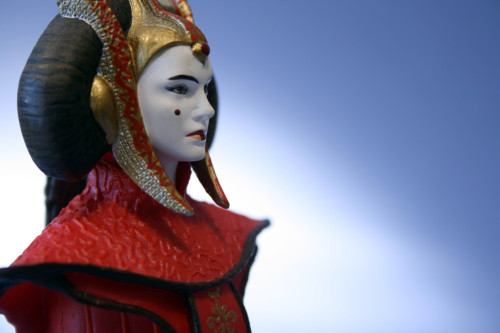 Amidala is depicted here in her royal outfit from the beginning of The Phantom Menace. From the ornate headpiece to the detailed embroidery on the front of her dress, there's a lot of cool detail here. Her hair is accurately represented in a multi-braid down her back that works well to blend the point on her back where the sculpt stops and the base begins.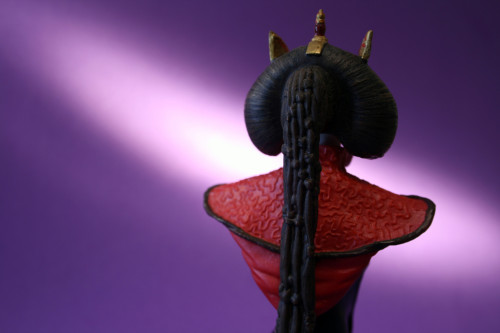 The base is a round black one, identical to the rest of the Star Wars Classics and similar to the one used for the Diamond Select Icons line. There is no individual edition numbering on the bottom, but there is a holofoil sticker with a serial number for authentication. My only real gripe with this line continues to be the packaging. All the busts released in this scale come in a small box with a clear plastic window in the front. Inside the box, the collectible is housed in a plastic holder, not styrofoam, which just gives the packaging a cheap sort of feel. In my experience, it does keep the bust safe and secure, so looks can be deceiving, and maybe Gentle Giant is onto something with this sort of packaging. Personally, I prefer the more traditional foam insert for holding the bust in place.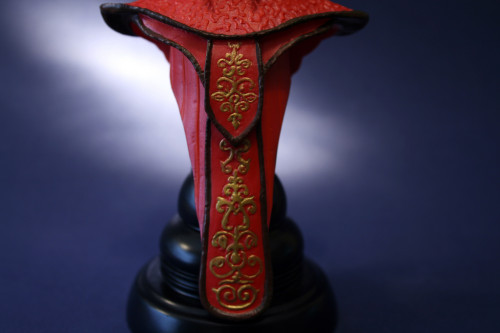 The Star Wars Classics Queen Amidala bust is a collectible I definitely can recommend. I would go so far as to say that it rivals Boba Fett as the best piece released in this line. If you're into collecting in this scale and are a Star Wars fan, you can't go wrong with Amidala, especially when she carries a low retail price of $30.
( Star Wars Classics Queen Amidala Bust Photos )