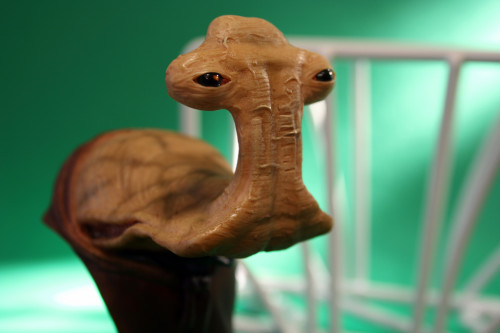 Gentle Giant's Star Wars Classics line is a series of busts that are in a smaller scale than the standard Star Wars busts, and they clock in at a lower price point. They've caught some flak in the past from hardcore collectors for being the "poor man's Star Wars busts", but I actually like these little things and think they provide some decent value. Here's a look at the Momaw Nadon (Hammerhead) bust.
One somewhat perplexing thing about the Classics bust line is that Gentle Giant continues to tiptoe around the major Star Wars characters, choosing instead to release z-level characters and army builders. The first series saw the release of the fan favorite Boba Fett, the secondary Jedi Kit Fisto, and a TIE Fighter Pilot. This current series includes a Snowtrooper, Queen Amidala, and this fellow, Momaw Nadon, an Ithorian alien from the Cantina scene in A New Hope.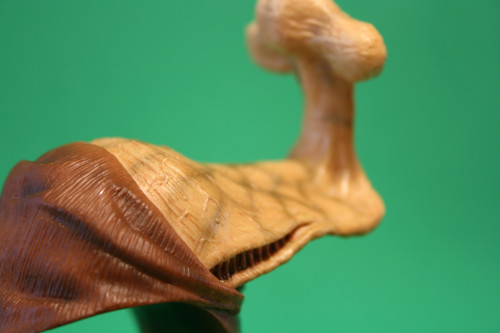 The Hammerhead bust stands just under 5″ tall and features some great detail for its scale. There's a very nice paint application for his eyes as well as for his two mouths. The gloss on the mouths gives them a wet, organic look that makes the overall piece more realistic for me. I do miss the inclusion of arms on these busts, as the slope of the torsos in the back usually make the Star Wars Classics look their best from the front. That's a tough situation for the Hammerhead, an alien whose species really looks the most interesting from the side. The loss of arms is in consideration of the generous price point of only $30, so in the end it's probably a decent trade-off.
Take a look at the rest of my photos here:
( Star Wars Classics Momaw Nadon Hammerhead Bust )