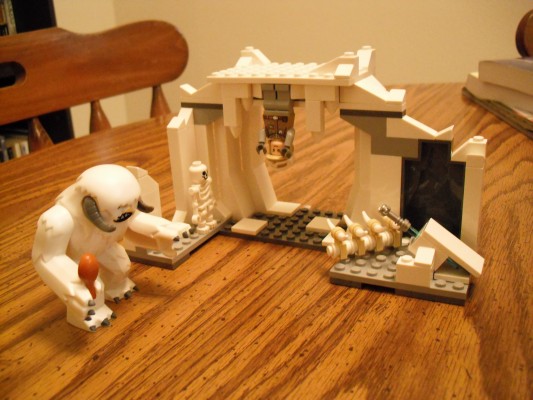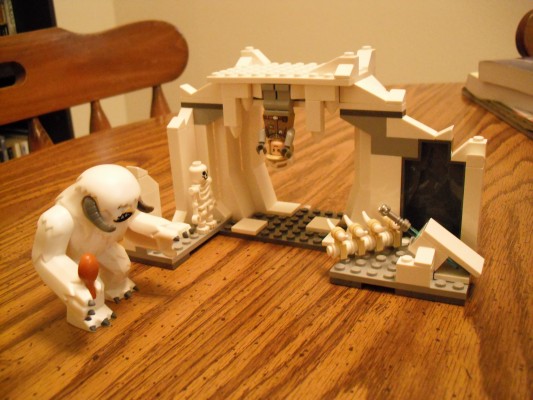 This was a cool set to build for multiple reasons. I admit, the main thing I wanted was the snowspeeder, but this also had a Hoth Luke minifigure and A WAMPA!!! Seriously, a Wampa! Endless hours of fun with this set.
For the price, this one isn't very difficult to put together. The snowspeeder is the most complicated part of the set, which really doesn't mean it's hard, especially if you've already built the base set that came with one. A couple details of it have been changed, such as that the harpoon gun is now a bullhorn element. Make sure you tie the string on there tightly, since the knot came loose once for me on the grappler element. You get one pilot with it, but if you have the Hoth Rebel Trooper Battle Pack, you can add a gunner. You can also grab Luke from the AT-AT set and make him the pilot.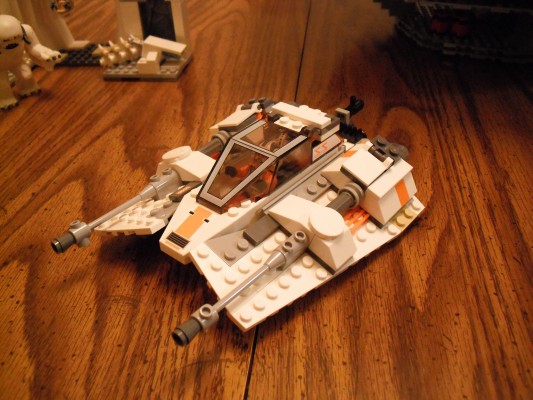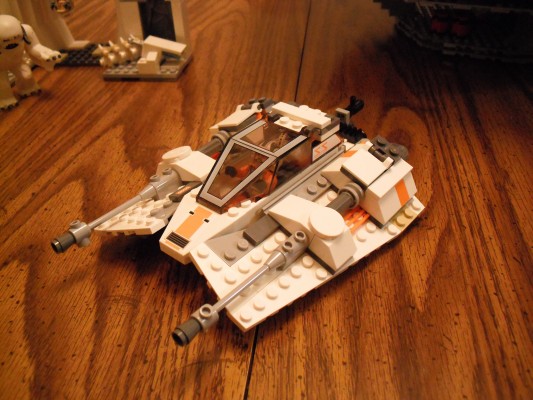 The cave is fairly easy to build and serves primarily as just a big wall, but it does have a couple of really cool features. For example, an angle plate allows Luke to hang upside down from the roof of the cave. Another cool aspect is that part of the cave holds Luke's lightsaber, and when you press down quickly, it shoots up to Luke as if he used force pull (he does not, of course, actually catch it, so it's more like a flick-missile).
The Wampa is a unique minifigure to this set, and like larger minifigures, he's a hybrid between a minifigure and a buildable set. He also comes with a chicken leg that you can pretend once belonged to Luke's tauntaun. As you can tell, I had some fun with the pictures removing its arm for Luke to slice off.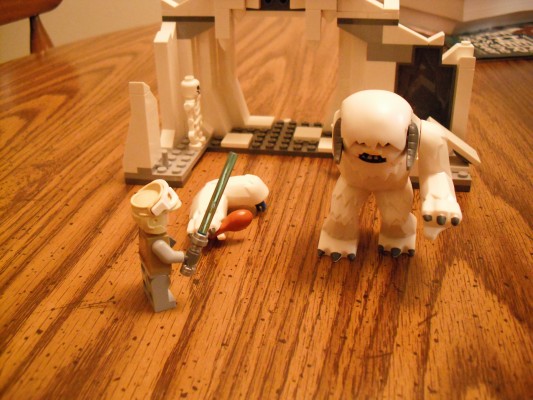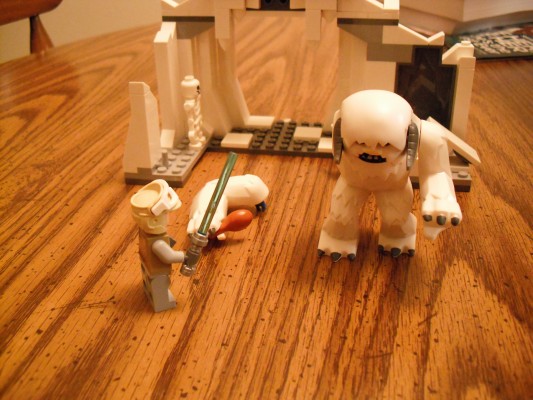 All in all, a great set. It provides a nice addition to anyone collecting the classic Star Wars film sets, and especially for the 30th anniversary of The Empire Strikes Back.
Rating: 5 / 5 Stars