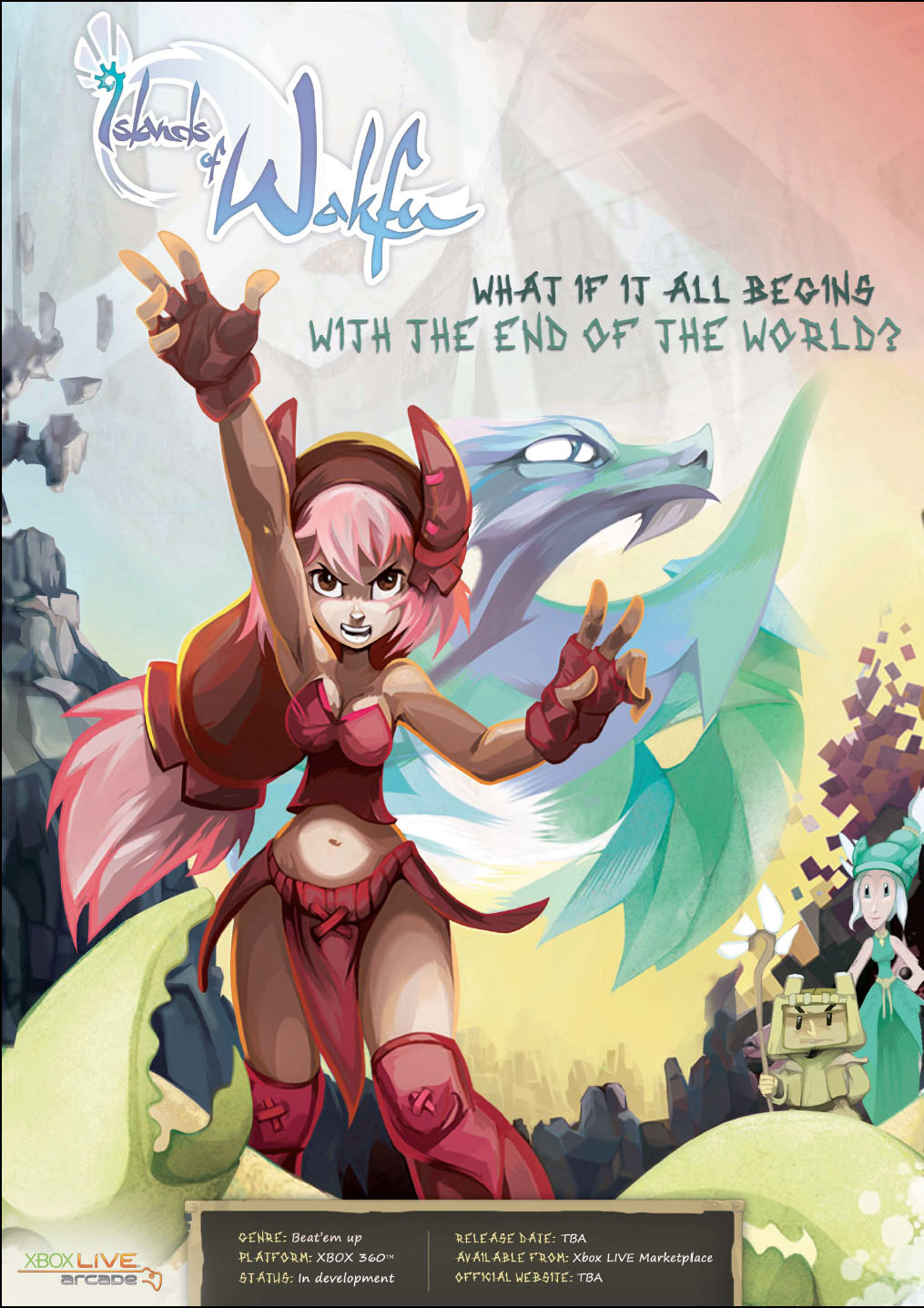 Ankama, the developer of the acclaimed MMORPG DOFUS, announced that it has teamed with Square Enix, Inc., the publisher of SQUARE ENIX® interactive entertainment products in North America, in order to release the free-to-play MMORPG WAKFU for Windows® PC in North America. Featuring turn-based, tactical combat, players will choose from 12 character classes as they are whisked away to the vibrant, anime-style world of WAKFU.
"Given our common knowledge of tactical fighting systems and engaging multiplayer experiences, Square Enix constitutes the ideal teammate for Ankama," said Emmanuel Darras, CEO and co-founder of Ankama. "This teaming is a key factor for the success of WAKFU's transmedia universe that includes the WAKFU TV series, the MMO, the trading card game, the manga and the action figures."
Offering a deep, tactical MMORPG experience, WAKFU challenges players to bring hope back to the universe. Players have the option to choose between 12 playable classes, each with its own set of 25 spells. WAKFU also comes complete with a full set of character customization features, allowing players to make characters that stand out from the crowd.
"Teaming with Ankama for the North American release of WAKFU is a natural fit, given their propensity to develop story-driven gameplay experiences," said Mike Fischer, president and chief executive officer of Square Enix, Inc. "WAKFU will fascinate players of all ages with its engaging storyline and beautiful environments."
For more information about WAKFU, please visit the official website at http://www.wakfu.com/na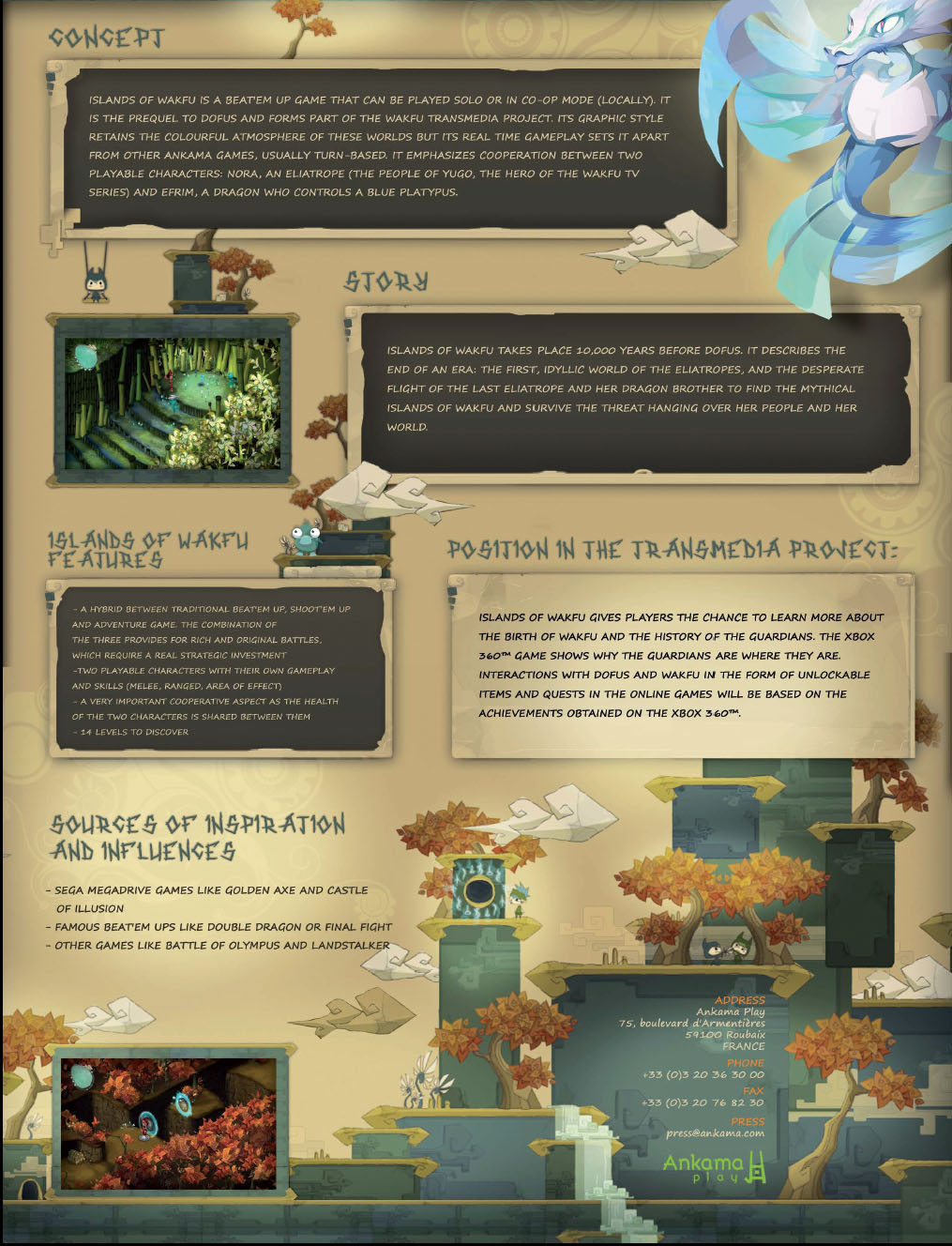 About WAKFU
In the time of Dofus, an ogre named Ogrest managed to acquire six rare Dofus eggs for the sake of someone he loved. However, she was interested only in the eggs, and Ogrest killed her in a fit of rage. After realizing what he had done, Ogrest climbed to a mountaintop and cried for several hundred years, bringing utter ruin to the universe.
Features:
Freedom of Choice – Players can choose to be an insanely-strong warrior, a magical healer, an assassin or even a summoner of plants or animals, among several other playable character classes, each with a total of 25 spells.
Strategic Gameplay – The turn-based, tactical combat system challenges players to size up their opponents and think their way through battles
Evolving Environments – In WAKFU, a player's actions affect the environment. If they kill a monster, it might be gone for good, and if they mine an ore, it might never appear in the game again. Players will have to carefully choose when they should protect or exploit their environment's natural resources
Dynamic Challenges – Unique, area-specific quests keep players entertained as they adventure through the various parts of the world
Wicked Humor – Players will notice an unusual sense of humor, as WAKFU is the only place where they'll find a suit of armor that makes the wearer look like a giant rabbit
Customizable Characters – Players can bring their characters to life with a robust set of customization features. Purple hair? Check. Grey skin? Check. A far-out hairstyle? Check.