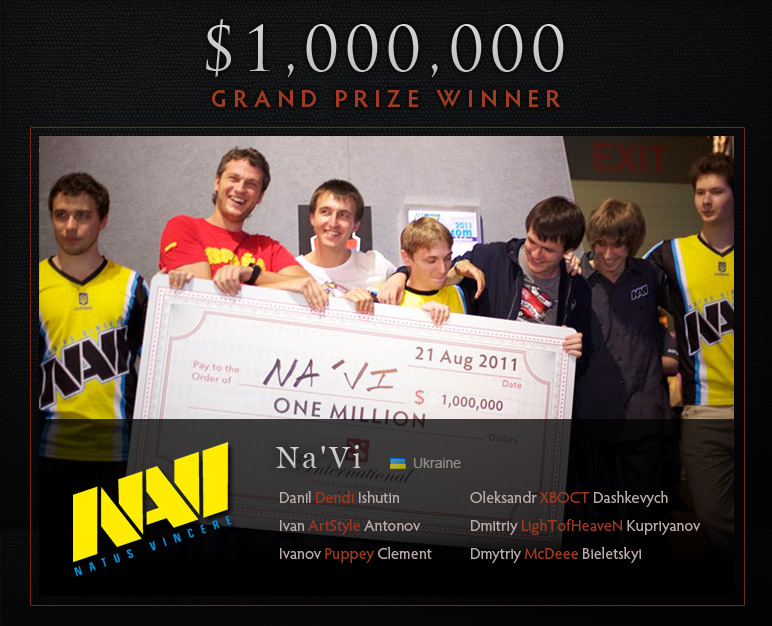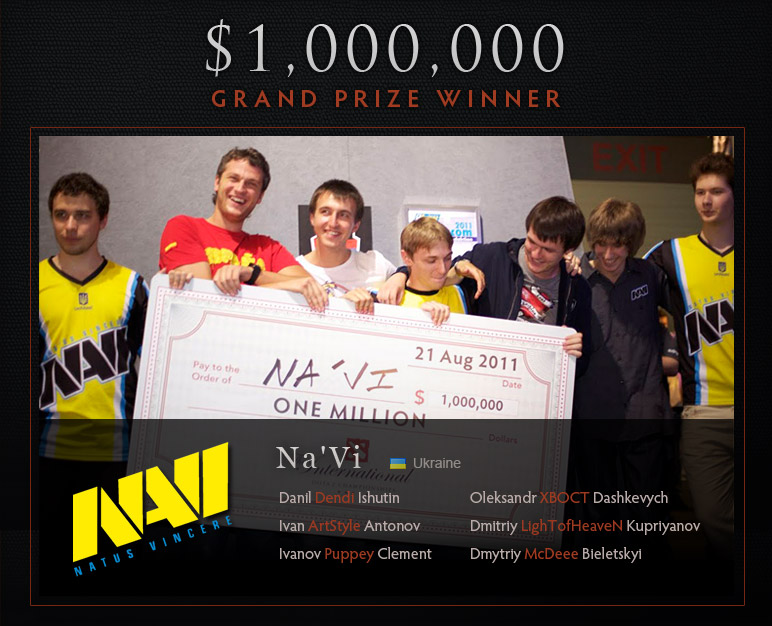 In case you hadn't heard, over the past five days a little get together called Gamescom happened in Cologne, Germany. Many things happened there, and one of the them was The International, the inaugural Dota 2 Championships. With Gamescom over, so has concluded The International with team "Na'Vi" from Ukraine taking first place and the $1 million grand prize. And people say gaming won't get you anything.
The event was viewed by millions via the live broadcasts (which you can see replays of on Dota 2 website), and the live audiences via the tournament at Gamescom swelled to fill the enormous International pavilion and surrounding area of Hall 7 on the final days.
Valve has confirmed that it will be holding another International next year (exact location and date still to be announced), and is in discussions with organizers of upcoming Dota events to offer Dota 2 during its beta phase.

The International featured the 16 best Dota teams in the world competing in the Dota 2 Championships through a group stage, double elimination playoff format over the course of Cologne's five-day trade show.

In addition to the cash prizes awarded by Valve, Nvidia provided all the hardware for the event plus hardware prizes for the winning team.
If you would like to play the game without the possibility of winning a boat load of cash, Dota 2 will be available for the PC and Mac later this year. For more information on The International and Dota 2, please visit the official website.