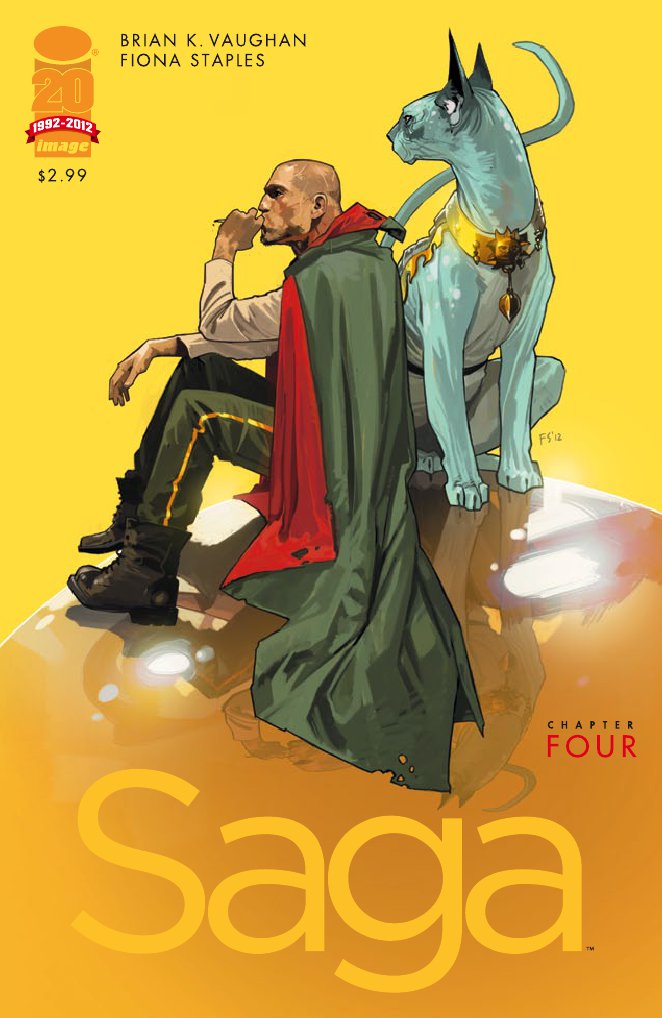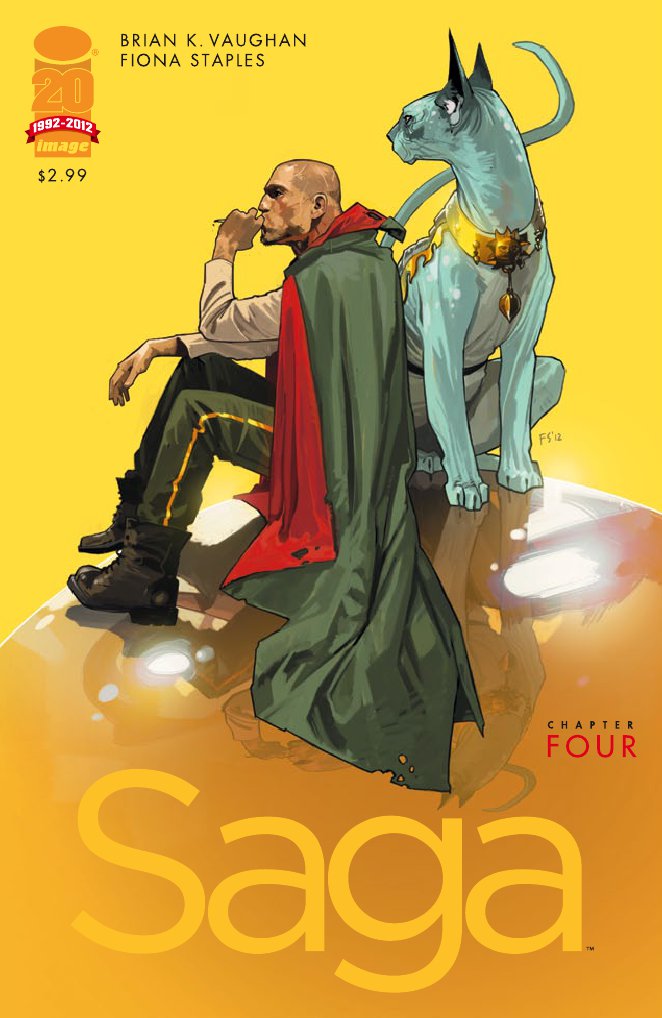 Issue: Saga #4
Release Date: June 2012
Writer: Brian K. Vaughan
Art: Fiona Staples
Letters and Design: Fonografiks
Coordinator: Eric Stephenson
Publisher: Image Comics
The Saga story continues with a detour into sexcapades and family history. This issue was split between The Will's current adventure and what Marko and Alana were up to. While our favorite couple was trying to stay alive, The Will was trying to get laid. The fact that Hazel is telling these stories make me wonder where her life took her if these were her memories of youth.
We begin this month's storyline with The Will heading to Sextillion. The twin greeters were beyond freaky, with their big heads and long legs. Is this the prostitute trade of the future? The fact that anyone can get any kink satisfied, at the right price, is pretty appealing. But then there's the issue of how far is too far. A dinosaur with a purple penis? A crazed circus performer whipping a pyramid of naked men? A woman with no clear beginning or end? All of these appear to be too tame for The Will, so what weird kink is he into? Meeting up with a guide who thinks he has the answer, The Will is led to The Inner Core, where he's offered some real fun with a slave girl. It seems like a tame request until we find out just how much emphasis is put on the girl part of the equation. The child is six years old. Disturbing is an inadequate description to cover this scene. To his benefit, The Will does have some decency about him as he kills the guide, setting free the girl. However, Hazel reminds us in her storytelling that The Will is still a monster, he's just not the worst one out there. It gives a tempting glimpse of what might come. I'm sure we'll get to meet a few of those monsters soon.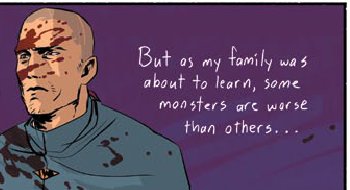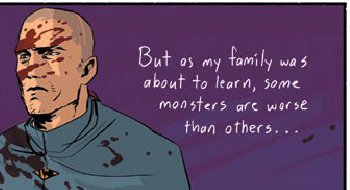 Switching to our favorite family, Alana's standing vigil over Marko's unconscious body. He still has not recovered from his injury, despite Izabel's help. Alana doesn't want her husband to die, but she wouldn't mind beating him senseless when he awakens. Who's this woman he's been jabbering about in his half-conscious state? She wants some answers! Thankfully, she doesn't have to wait long before Marko does indeed awaken. Alana is overjoyed, but she wants to know about Gwendolyn before anything else. Marko tells her the whole story, about how Gwendolyn was Marko's fiancée before he left for the war. He was destined to marry her, but even before he met Alana he knew the relationship was doomed. Marko was changing, becoming the man he was destined to be, while Gwendolyn was staying stagnant. He cut Gwendolyn loose and found his soul mate in Alana. It's a beautiful story, and his love for Alana triumphs over all his shady history, but perhaps telling your wife that she's wearing another woman's wedding ring isn't the best way to be forgiven. Well, that's just who he is and Alana accepts him for all his flaws and strengths. He's a good man, determined to be a good father, and he will protect his family against any danger that comes along. Currently that includes standing firm against the Royal Vondertank ship that shows up to loom above them. With a situation that appears to be hopeless, we're left wondering how they can get out of this. We're sure to find out next month, and I can't wait.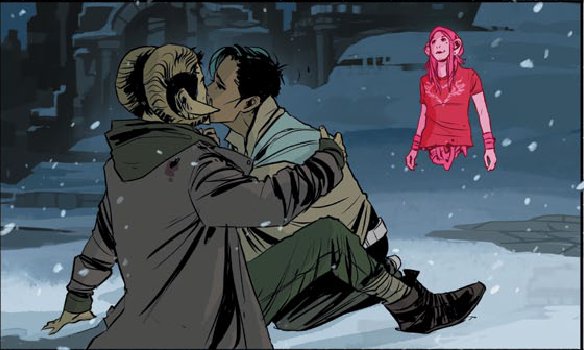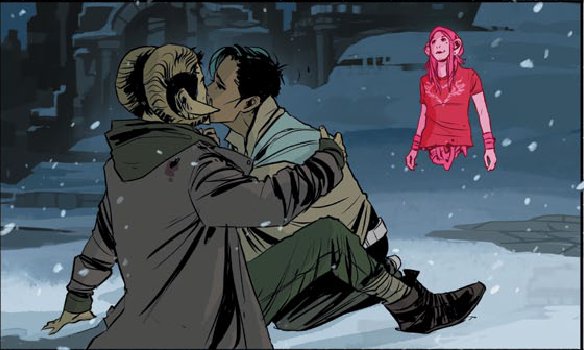 Rating: 4 / 5 Stars