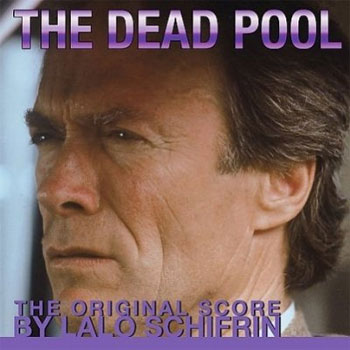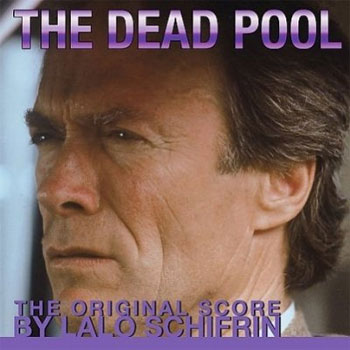 The Dead Pool (no relation to the Marvel Comics character of the same name) was the fifth and final film in the Dirty Harry series, released in 1988. It's taken more than twenty years, but the original score is finally releasing on CD this month, and we have an advance review.
It's been a long time since I've watched Clint Eastwood stepping into the shoes on no-nonsense cop Harry Callahan, so I couldn't really remember what the music from the movies sounded like prior to popping in this new soundtrack. Initially I was surprised by how dated the music sounds, but then common sense prevailed when I remembered that the movie released in the late 80's. The soundtrack definitely sounds dated with is jazzy mix of horns and synths, but if you can place yourself back into the era in which The Dead Pool was released, this score really is a nostalgic treat.
Lalo Schifrin wrote the music for The Dead Pool, as well as for three of the other four Dirty Harry films. He is an Argentine composer who has been working in music professionally since the 1960's. His career has stretched from jazz to TV to movies and beyond, and he has quite a few notable compositions under his belt. The most recognizable Schifrin theme likely is the theme to Mission: Impossible, but he's also the man behind the music from Mannix, Bullitt, and even the three Rush Hour movies. His jazz background really shows through in some of the tracks on The Dead Pool.
With 12 instrumental tracks, this score runs around 40 minutes in length and is a great disc for fans of Schifrin, Dirty Harry, or cop dramas of that era. This music definitely has its home in 1980's cinema, so don't go into it expecting something that would sound well placed in modern crime films. This is a great little soundtrack released two decades after the fact.
The Dead Pool: The Original Score releases from Aleph Records on January 13.