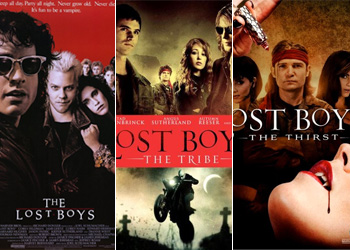 Yes, it is a trilogy. Yes, the second and third movies are ridiculous. With the cult following of The Lost Boys, though, the universe was bound to expand. Released in 1987, The Lost Boys featured vampires as teenage metaphors with the creatures just as dangerous as their punk rock music. Set in fictional Santa Carla, California, the vampires of The Lost Boys treat vampirism not as a curse but as an excuse to sleep all day and party all night.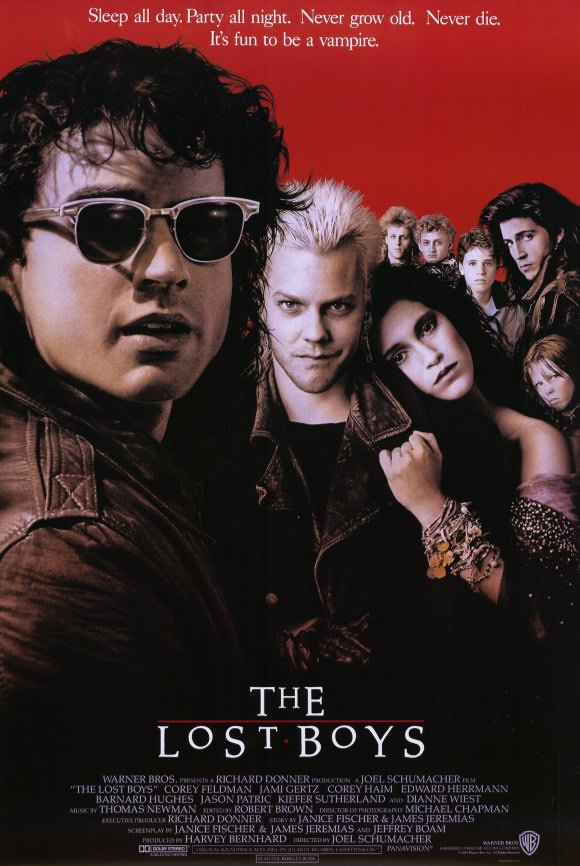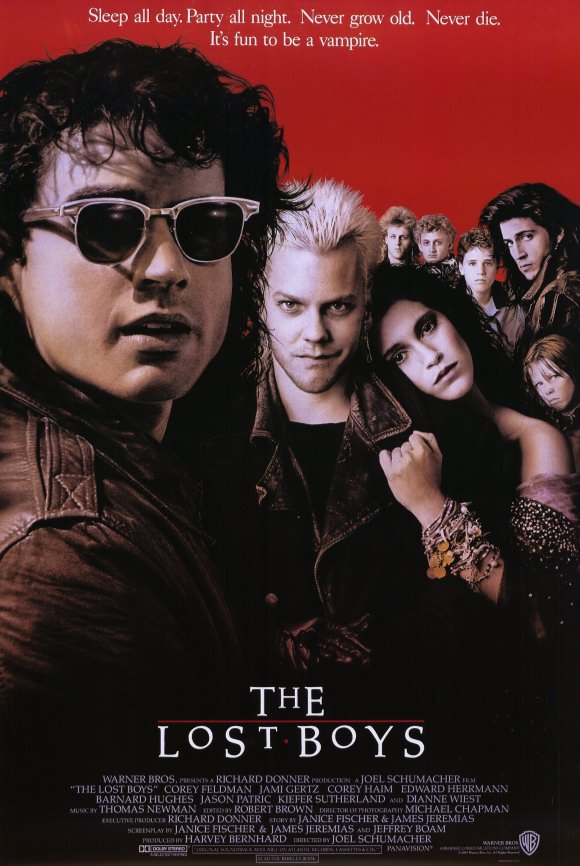 Directed by Joel Schumacher, The Lost Boys follows brothers Michael (Jason Patric) and Sam (Corey Haim) as they move with their mother Lucy (Dianne Wiest) to live with their grandpa in California. Played by Barnard Hughes, the grandfather lives in a house full of taxidermied creatures and strict fridge usage. The hot spot in town is the boardwalk, where Michael meets the enigmatic and beautiful Star (Jami Gertz). Sam is left to wander into a comic book shop and meet Edgar (Corey Feldman) and Alan (Jamison Newlander) Frog. The Frog brothers fancy themselves vampire experts and warn Sam to be on the lookout. At the same time, Michael sees Star ride off with the local gang leader David (Kiefer Sutherland). While looking for work, Lucy meets video store owner Max (Edward Herrmann) and starts her first relationship since her recent divorce.
After a night out on the town with Star, David, and his cohorts, Michael wakes up with a strange aversion to the sun and intolerance for food. Enlisting the help of the Frog brothers, Michael and Sam set out to kill Santa Carla's vampire population and save Michael. David becomes the least of their problems as Michael and Sam realize their mother is involved with something more dangerous than a video store owner.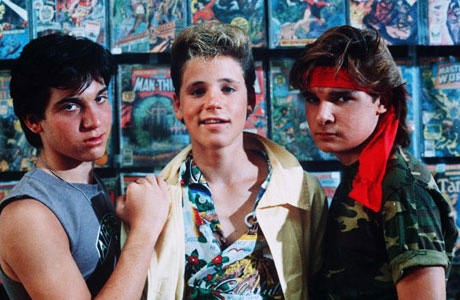 In an age of divorce and blended families, a number that has only grown since 1987, the anxiety over dating with children and ensuring proper childcare is exemplified by Max wanting Lucy as a mother figure for his lost boys. There's also some interesting vampire lore as killing the head vampire turns all half-vampires back into humans.
The combination of vampire horror and humor was seen in other movies that year including the suburban example Fright Night. The humor works well and provides some laugh out loud moments. There are also some unintentional laughs simply from the clothing and hair choices of the decade.
The movie is so '80s it's delicious. Everything from the cast to the music, hairstyles, and excess reflect the decade. Perhaps that's why the movie works so well. Within the context of beach parties, leather jackets, shirtless saxophone players and flourishing comic book and video game stores, the culture of the era supports vampires as a teenage metaphor.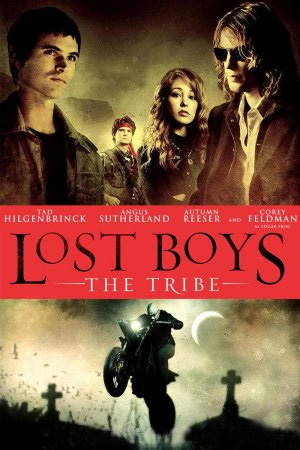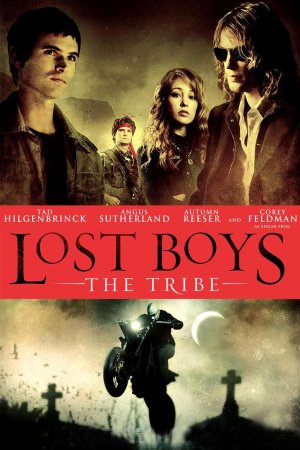 Although impaled on antlers, David's body does not disintegrate at the end of The Lost Boys. In the comic book The Lost Boys: Reign of Frogs, it's explained that the puncture missed David's heart. During the 1990s there were talks of a sequel, The Lost Girls, with Britney Spears even rumored to be involved at one point, but it was not until 2008 that a direct-to-dvd sequel was produced. Unfortunately, neither David's return nor an all girl vampire clan is seen.
Instead we have a basic retelling of the original but with brother and sister Chris (Tad Hilgenbrik) and Nicole Emerson (Autumn Reeser). Moving to their aunt's house after a car crash kills their parents, the siblings deal with being on their own and having to pay rent to their aunt. Looking for work, Chris goes to main street where, for whatever reason, Edgar Frog (Corey Feldman) has switched from selling comic books to selling surf equipment. Later, Chris and Nicole meet up with local surf legend Shane Powers, played by Kiefer Sutherland's half-brother Angus Sutherland. Shane and his tribe of extreme sports buddies have the run of the town but the group triggers Chris's protectiveness when Shane takes an interest in Nicole.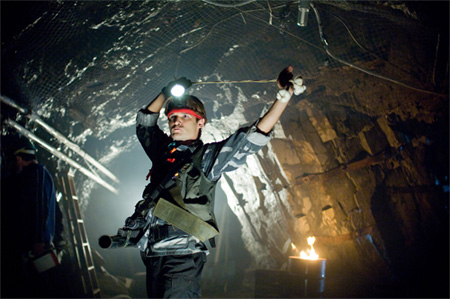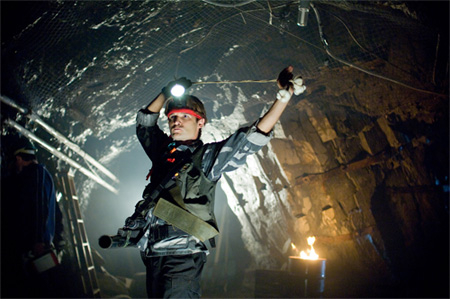 However all of Chris's protectiveness is for naught when Nicole accidentally drinks some of Shane's blood. Chris enlists Edgar's help to return his sister to normal and agrees to go undercover to try and learn the location of the vampire's lair.
Some attempt is made to modernize the premise, with the addition of motorbikes, surfing, and skateboarding trying to be edgy and cool in 2008, but the premise remains the same as the original. The Tribe keeps the same mythology as the original with killing the vampire turning back all half-vampires. Edgar has lost an unnamed sibling to the vampires and it is suggested that Chris and Nicole are Star and Michael's kids from the first movie.
The ending suggests that vampires have been changed from representing rebellious teenagers to teenage drug use. However, the most interesting scene appears mid-credits with a small cameo from the original film. Despite being a basic retelling, The Tribe was Warner Brother's best-selling release in 2008 and encouraged another sequel in 2010.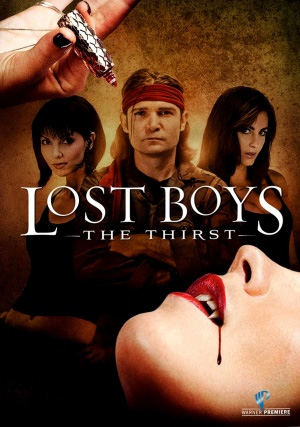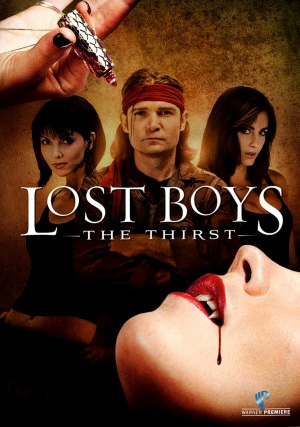 The attempt at modernization is taken a step further in 2010's Lost Boys: The Thirst, with rockstar bloggers, raves, and best-selling vampire authors. Reprising his role as Edgar Frog, Corey Feldman loses his brother Alan after Alan accidently ingests vampire blood. Not only is his brother a half vampire but he's also in danger of being evicted from his trailer. In an effort to raise funds, Edgar goes to his friend Zoe's comic book shop to sell his old comics. There, he runs into famous blogger Johnny Trash who's in town to see one of DJ X's underground raves.
Edgar could care less but is soon approached by best-selling vampire fiction writer Gwen Lieber (Tanit Phoenix) who believes that her brother was abducted at such a rave and offers Edgar money to help her find him. At the raves, DJ X disperses vials of vampire blood to turn attendees into vampires. Edgar eventually goes to his brother to ask for help but Alan is tired from living off of animal blood and always chasing after the next head vampire. There are some really convoluted plot elements with weapons dealers, congressmen, and reality TV stars thinking everything is staged, which was done maybe not better, but earlier in movies like Halloween: Resurrection.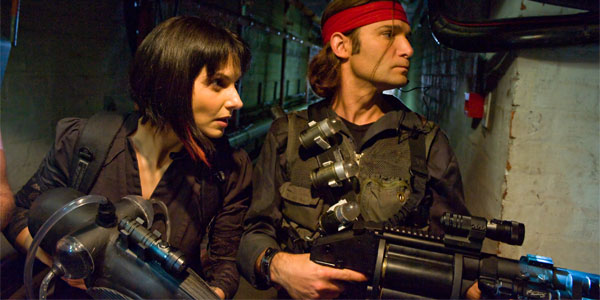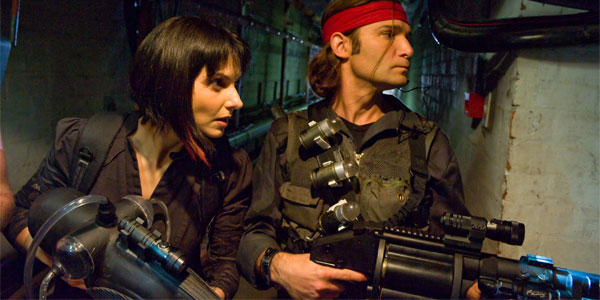 The movie is a mishmash of pop culture nods and vague references to the earlier movies. Although there are some interesting moments, the movie loses the connection to youth culture and doesn't attempt to further explore the mythology or appeal of vampires.
If you're looking for rock and roll vampires, check out the original The Lost Boys. If you're a fan though and are looking to watch some more partying vampires, Lost Boys: The Tribe and Lost Boys: The Thirst are a decent bet.