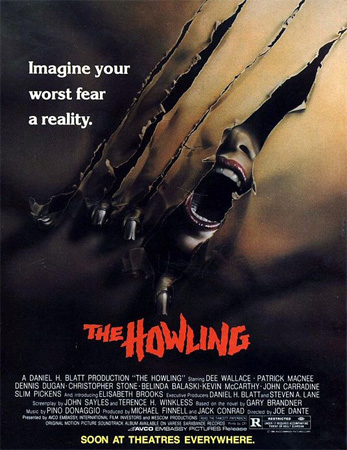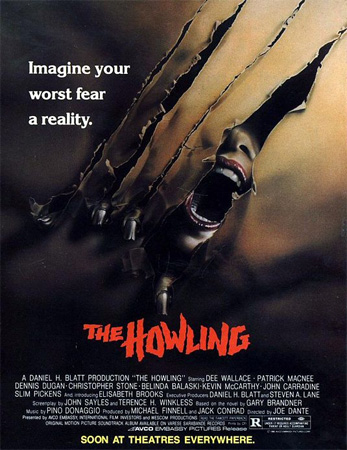 A classic werewolf movie from 1981, The Howling is based on the horror novel of the same name by Gary Bradner. Karen White, played by Dee Wallace from E.T., is a Los Angeles reporter being stalked by serial killer Eddie Quist (Robert Picardo). After agreeing to participate in a police sting, Karen is lured to a seedy sex shop where Eddie is waiting. In the ensuring aftermath Eddie is shot but the assault leaves Karen with anxiety and memory loss. Her therapist (Patrick Macnee) suggests she and her husband travel to "The Colony" for rest and relaxation. At The Colony, we learn not only are Karen and her husband having intimacy issues but The Colony is no vacation spot.
The thrills in The Howling don't come from outright shocks or the number of dead bodies, but from the psychological aspect and body horror. The werewolf effects are nothing like the sleek and sexy transformation of Team Jacob. Although certain werewolf scenes are obviously animations or puppets, by using latex and air bladders, special effects director Rob Bottin achieves one of the most disturbing and complicated werewolf metamorphoses ever seen on film.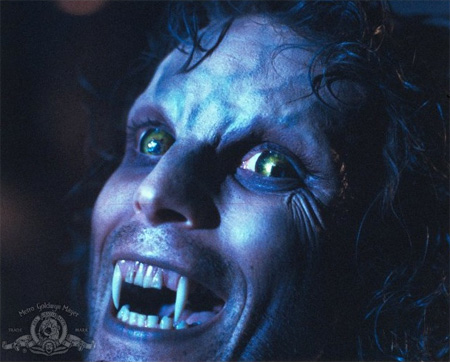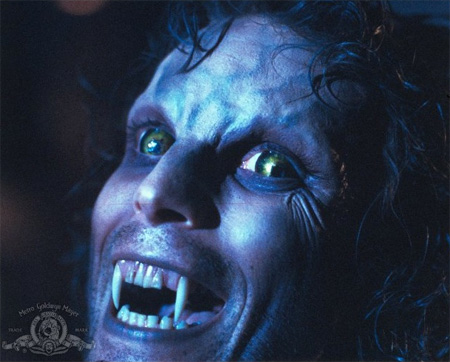 The movie's crew certainly knew their werewolves and included many in-jokes to classic horror. Almost all the characters have their names changed from their book counterparts to ones referencing classic werewolf horror directors. Karen's husband is Roy Beatty in the novel but is named Bill Neill in the film to pay homage to Frankenstein Meets the Wolf Man director R. William Neill. Pay special attention to what's happening on television screens or paintings hanging in offices to catch other wolf references.
The movie spawned several sequels, including a reboot released this month. With the change in technology and communication, it is interesting to see how the film's final scene and message plays out in a digital world.
A modern audience may predict some of the movie's twists, but the ending is still a shocker and leaves the audience questioning the appeal of werewolves and the nature of identity.