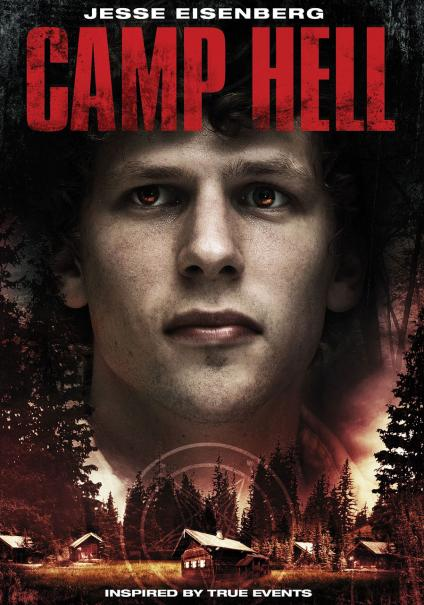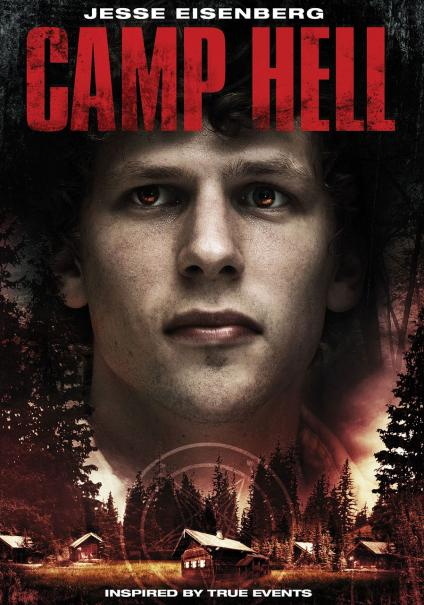 DVD: Camp Hell
Release Date: August 9, 2011
When the opportunity to review Camp Hell came up, I was excited. The name alone seemed promising and the summary was interesting. The fact that it's a Lionsgate film cemented my decision to do it. I had never before seen a Lionsgate film I didn't like. After watching this movie, however, I can no longer say that. I was very disappointed. One word easily sums up Camp Hell not only for me but for my husband as well: pointless.
The DVD case reads "Dark secrets are exposed about Camp Hope as children's bodies are taken over by something evil. What was a safe summer camp has now turned into a nightmare that not even faith can end." That is nothing but a load of crap. What it should say is a boy goes to a summer camp run by his fanatical religious community, gets creeped out (mostly by the priest running the place) and loses his faith. Not scary in the least.
Really, all that happens to the main character is he has some weird dreams, sees things in the dark, and has asthma attacks. When we do get to see the "demon" that is supposedly oppressing (That's right, not possessing but oppressing. What about that translates into "Children's bodies… taken over…"?) it looks ridiculous. They would have been better off not showing it at all, which usually makes me crazy so that's really saying something.
I'm not a religious person and when I was I wasn't Catholic, so I've never given confession. Still, someone please tell me it isn't normal for your priest to ask how often you masturbate! That was the creepiest part of the entire movie, the priest's obsession with this kid's alone time. I know these people were supposed to be fanatical, but really, saying this kid is seeing demons because he plays with himself too much seems too much of a stretch for me.
The part that bothered my husband the most is something Hollywood does far too often in my opinion. The front of the DVD case says Jesse Eisenberg in big letters over the title, and his face takes up most of the cover. You'd think he's the star of the movie, right? Wrong. He's in the thing for maybe five minutes total. I hate it when a movie promises a favorite actor and makes it seem like they're a big part of it when they are really playing a very minor role. It's cinematic bait and switch!
It's not the actors' fault that this movie sucks. The acting was good. It's the story that is bad. There were so many opportunities to make things better, to actually make it scary, but they wussed out every time. Camp Hell was bad. Not "'so bad it's funny", B-movie type bad. Just plain crappy. It says it was based on a true story. Whoever thought that this was interesting enough to be made into a movie was wrong. I don't think it would have been an interesting story if the person that lived it was telling me about it one on one.  I wish I could get that hour and a half of my life back. I'm sure there is something better I could have wasted it on.
Rating: 0 / 5 Stars