A few weeks ago I covered Infinite Minigolf, a new game out from ZEN Studios. Today I have another game from them, and this is one I've really been looking forward to and am excited about. I'm a huge fan of their previous game, Pinball FX2, and this week Pinball FX3 is out on consoles and PC. I had a chance to dig into it a little bit, and I'm super happy with what I've played so far.
The first thing you need to know is that Pinball FX3 is a platform, not just a game. It's sort of like how Rock Band provides the core game experience, but the real fun is in all the music you buy separately as DLC. That's how Pinball FX works. You can download the base game for free, and there are tons of pinball tables and table packs you then can buy to expand the game out. And, like with Rock Band, you can import your tables you previously bought for Pinball FX2 into Pinball FX3 for free.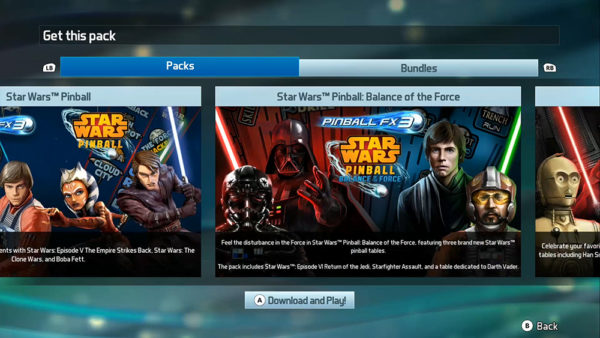 ZEN Studios has a lot of good original tables, but they've also gotten some really great licenses like Universal, Marvel, Star Wars, Bethesda, Aliens, Fox cartoons, Portal, and even The Walking Dead.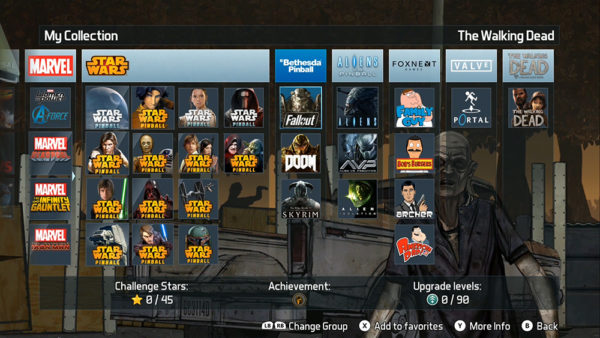 After getting all your tables imported, you'll want to see what makes FX3 different from FX2. The first thing you'll notice is that there's an avatar girl who pops up as a guide through the game. She's there to give you tips on how to use the platform, but she also gives help for new players on some general pinball concepts. For example, she'll teach you how to hold a ball with the flipper and also how to bump the table to jump the gap from one flipper to the other. That's unique here, because Pinball FX2 kind of just relied on you to figure everything out.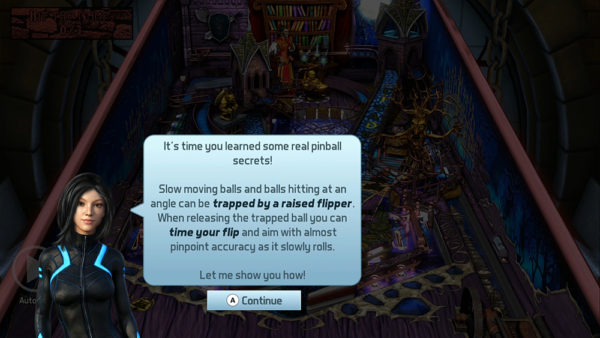 From the main menu, there are several places you can go. Single Player is the traditional way to play Pinball FX on your own. Then there's Matchup, which is a new mode that picks a few tables and then has you try to outscore other players on those specific tables. Tournaments are for competing with other players in time sensitive events, and you can even make your own tournament events here that other players can see and play. And of course there are Leaderboards and Options for the game.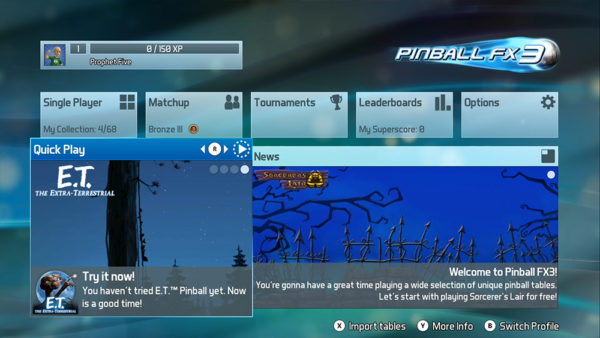 Also on the main menu, there's now a big Quick Play pane at the bottom left, where the game will suggest things you can do, like trying to get a certain achievement or to try out a table you own but haven't played yet. Finally, there's a News section at the bottom right that will update you about news from the developer but also about things like your friends getting achievements and progressing in the game.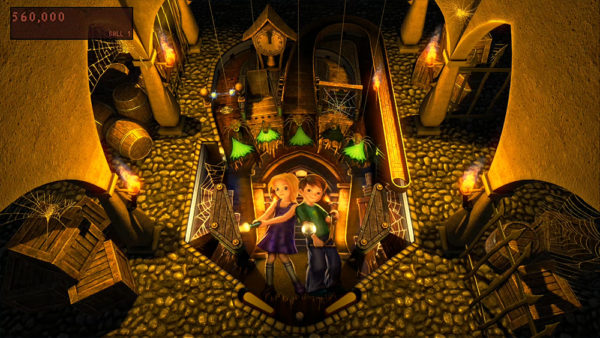 Each table also has several challenge modes this time. The better you do in a challenge, the more stars you collect for that table, so there's a sort of meta game where you try to do whatever the challenge is and do better each time to bump up your stars collection.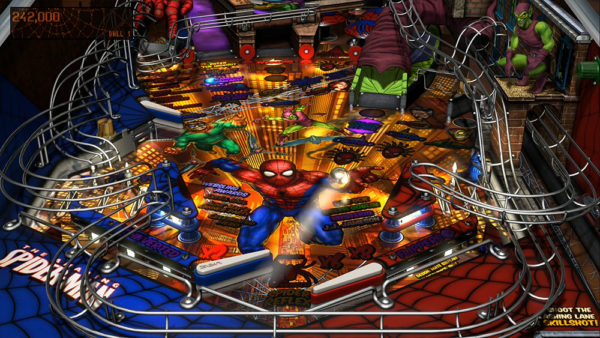 One other thing that's new this time around is in-game table guides. These are so great. ZEN always has made table guides for their pinball tables that you could download from their website, but now they've put them directly into the game. You can go through the guide for any table, and it'll tell you exactly how all the little tricks on the table work. These guides are optional, of course, so you can just keep trying to figure it all out on your own if you prefer that, but I love having this information here to give me some specific goals when I'm playing a new table I haven't tried before.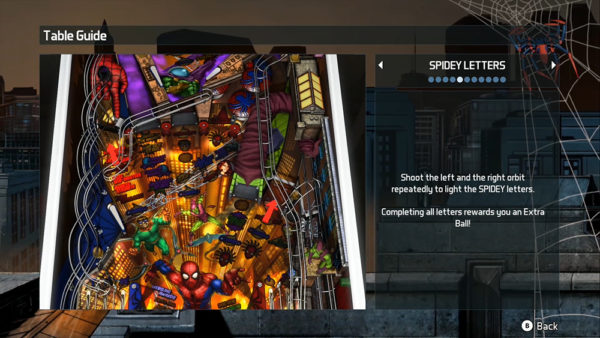 And now, of course, that brings us to the gameplay itself. I'm happy to report that Pinball FX3 plays very similarly to FX2. The controls are all the same, and it feels pretty much identical to the last one. There are some visual upgrades in this one, so even the old tables look better here than they did in the last game. That adds up to an overall better play experience, and that lets Pinball FX3 steal the crown from FX2 as being the best digital pinball game on the market.
I play this thing all the time, and I'm going to continue playing all the new tables as they release, so you can count on coverage ongoing whenever a new pack of tables comes out. ZEN released a set of tables based on Universal movies from the '80s alongside the Pinball FX3 release, so look forward to coverage for each of those coming up.