ZEN Studios, the folks behind the Pinball FX games, Castle Storm, and other super slick and super addictive franchises have dropped their newest entry into full release. Infinite MiniGolf is a sequel to Planet MiniGolf, ZEN's 2010 PlayStation Network exclusive. As polished as we've come to expect from ZEN, Infinite MiniGolf has some great hooks, even if you don't at first think mini golf is your thing.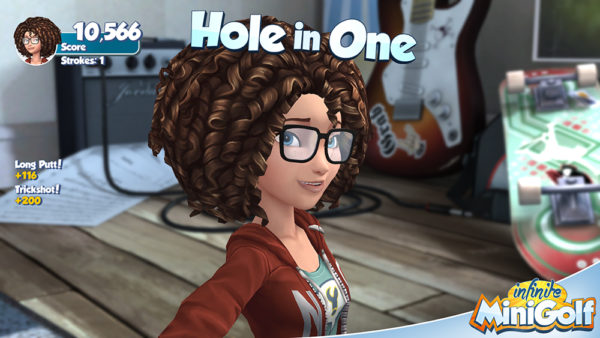 The game has been in Early Access on Steam for a while, and now it has officially released on Steam, Xbox One, PlayStation 4, and Nintendo Switch. If you play it on PS4 or Switch, you also have the option to play and build holes in VR. Even better, the game comes with a hole editing mode that lets users create and share their own creations, and the sharing function is cross-platform.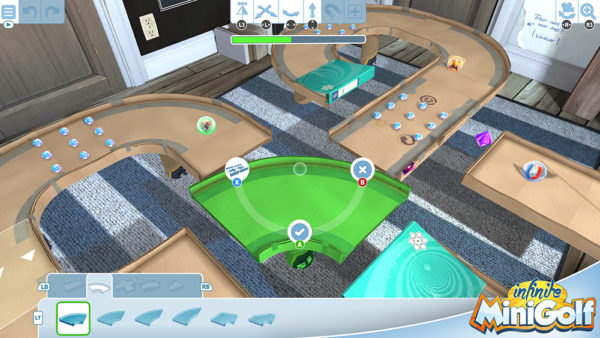 The central hook in Infinite MiniGolf is a loot system that lets you earn and unlock new gear for customizing your character. You can build up an array of different hairstyles, shirts, golf clubs, and more, gradually improving your avatar over time. Credits for purchasing this cosmetic loot can be earned through doing just about anything and everything in the game, from completing solo tournaments to trying out other players' creations.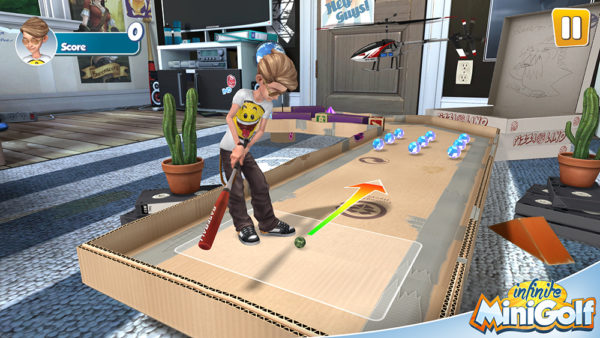 The solo mode offers a lot of gameplay and challenges, but you also can jump into local multiplayer or 8-person online multiplayer. All the courses in the game are based around three environment themes, all designed by Castle Storm's Norbert Baki. The standard environment, Giant Home, drops you into a "Honey I Shrunk the Kids" scenario, there's a Halloween themed Nightmare Mansion environment, and finally ZEN included its Christmas-themed Santa's Factory environment that released into the early access version of the game back in December.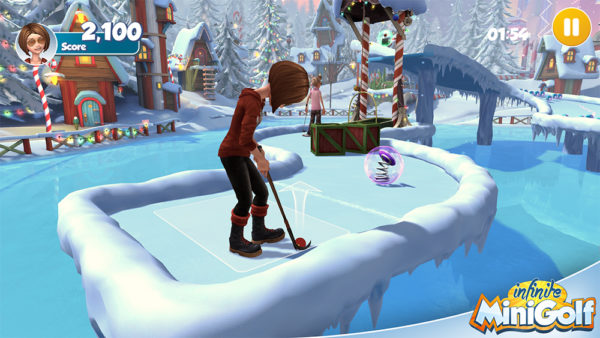 Take a look at my extended overview of the game below: