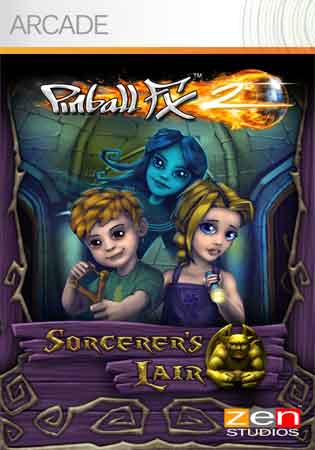 It's that time again, pinball wizards! ZEN Studios is unleashing another new table for their ever increasingly awesome Pinball FX2 on the Xbox Live Arcade, and this time it's a spooky and magic-filled add-on, just in time for Halloween. Sorcerer's Lair arrives on the Xbox Live Arcade tomorrow, and here's a look at what you can expect within the haunted walls of its citadel.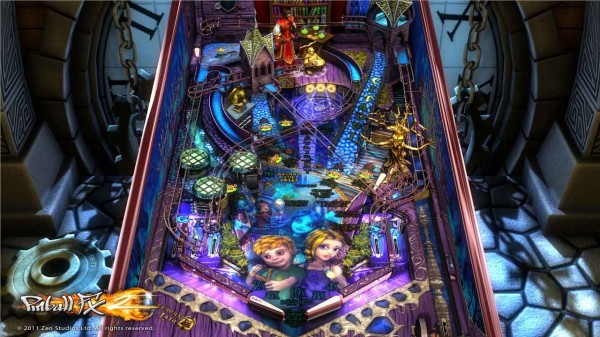 Sorcerer's Lair introduces two new protagonists with Jake and Amanda, young siblings who find themselves trapped inside the evil sorcerer's castle. As you explore the table with your pinball, the daring duo make their way through the chambers and hallways of the keep, encountering all manner of ghoulish obstacles and challenges along the way. If they are to restore the citadel to its peaceful state and escape, they must find a way to deal with the sorcerer himself. Luckily, they have the ghost of a young girl named Whisper on their side, and they're not afraid to take on everything from spiders to skeletons.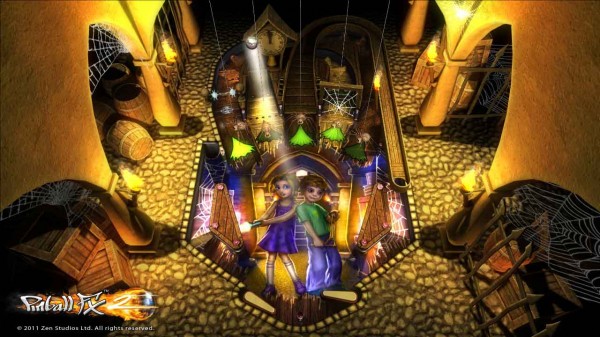 The table sports some fantastic artwork and theming that are perfect for October. Jake, Amanda, and Whisper adorn the front center area, while the sorcerer works his wicked spells as a fully animated 3D character towards the back. A gargoyle gate adorns the left side of the table, and a haunted tree lurks on the right. The overall table is decorated as the sorcerer's lair would be, full of stone hallways, rickety wooden paths, and bookshelves loaded with spellbooks. There are a couple of requisite secret passages as well, because, really, what would a sorcerer's lair be without a hidden door or two?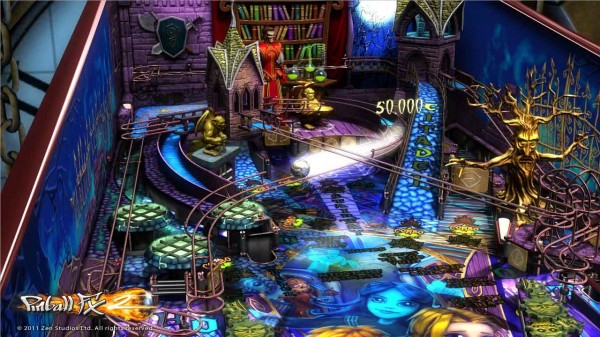 There are several ways to get into multiball on this one, including locking three balls in the gargoyle gate or sending three balls up into the wizard's sanctum. The table also boasts many special modes and challenges, as well as multiple unlockable areas. One of the mini-tables pits you against spiders that drop down on their webs into a hidden cellar. You'll whack as many of them as you can before your ball eventually slips between the flippers and returns to the main table. Another hidden area is an ingenious minigame that has you spinning cogs with the left and right flippers in order to navigate the pinball through a series of gears.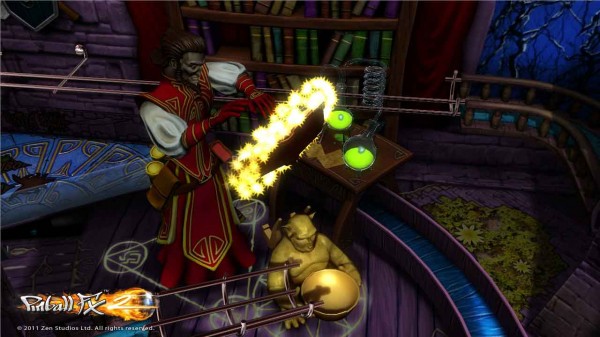 As with all the masterfully designed tables in Pinball FX2, most of the fun is in the discovery, so I won't give away any of the big secrets or paint any roadmaps for you. A bit of experimentation goes a long way, and it doesn't take much time to figure out some of the patterns, routes, and goals that will unlock the table's hidden gems and build your score. It's a fantastic table for Halloween, and it comes with three more Xbox achievements that can add another 50 points to your gamerscore.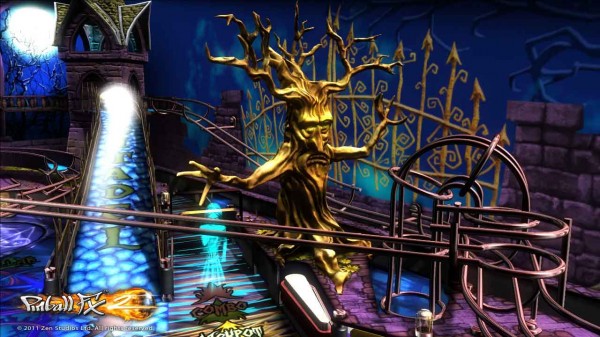 Sorcerer's Lair launches tomorrow, October 12, as a downloadable add-on for Pinball FX2. It's priced at 240 Microsoft Points ($3) and is worth every point.