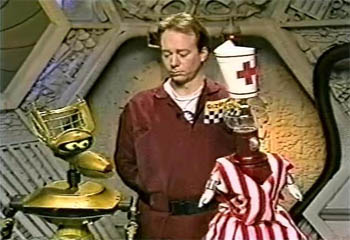 Smartasses come in every size and shape, and you can find plenty of them in your TV shows and movies. This week John takes a look at ten notable smartasses you can't help but love.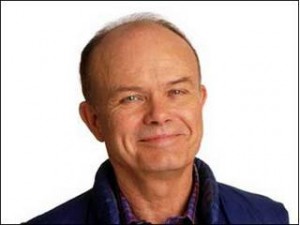 He's the typical conservative Dad, caught up in the wave of change in the 1970's. His son is an unambitious slacker who hangs out with even less ambitious slackers. His wife is a bit of a space case, and his friends and neighbors put Fred and Ethel to shame. With all that in perspective, it's understandable why Red Foreman is a bit crotchety. Even so, he's aways been a wicked comedic foil for his son. Whenever he finds himself challenged by his naive offspring, Red coolly shoots him down like a crippled rabbit in hunting season. He's an uptight dad we can't help but love… as long as he's not OUR Dad.
9. Hoban "Wash" Washburn from Firefly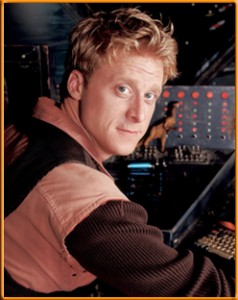 He lives and works on a rickety, yet reliable, spaceship with a band of rogues. That would normally be the setup for a hard driven, broody type character. That's why Hoban "Wash" Washburn is a godsend. Things occasionally get tense between crew members, but when tempers are high, Wash will defuse it with his well placed witticisms. That and he's the best freakin' pilot in the 'verse. Oh, and he plays with toy dinosaurs.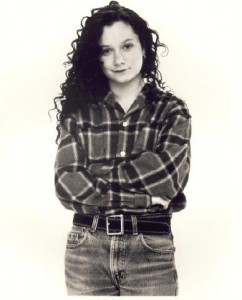 She definitely is her mother's daughter. If something happens in the household, you can always rely on Darlene to have one of her trademark jabs at the ready. A self made social outcast, Darlene cares less about what people think, and more about what her own opinion of the situation is. Be it DJ's "playing by himself" or the many boys that Becky attempts to date, Darlene has something to say about it. Nine times out of ten, the audience will be saying the same thing.
7. Mr./Mrs. Garrison from South Park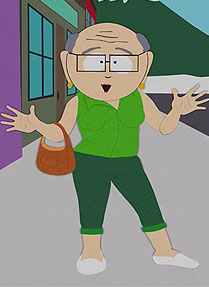 He/she is the best educator money can buy. Unfortunately the mayor spent most of the education funds and now we're stuck with the egomaniacal, over-opinionated, transsexual-lesbian Mr./Mrs. Garrison. She is so convinced of her superiority that her own teaching curriculum is better than the established. That would be okay if she didn't teach about how Richard Greico was married to Yasmine Bleeth. Her methods are questionable, and her philosophies are futile to debate. Try it, I dare you.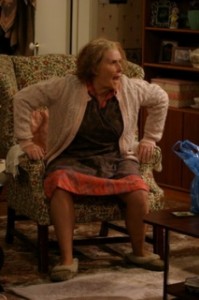 Who can't relate to having a Grandmother from hell? Meet Gram, the most antisocial, erratic, geriatric burden any poor grandkid could ever be stuck with. One does have to wonder what goes through the mind of an irate old lady who appears cheery one second then retaliates with an unprovoked insult towards her grandson, or whomever she just happens to compliment a few seconds earlier.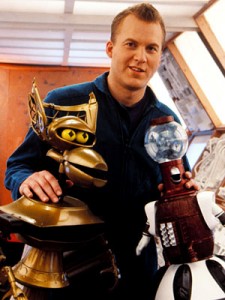 When you're marooned in space and forced to watch bad movies, it pays to have company. Especially when the company is a pair of lovable makeshift robots. Crow T. Robot is a bit of a blue collar wit, while Tom Servo has a bit of a childish mind he feebly attempts to conceal behind a veil of sophistication. Together they are the ideal buddies for in-your-face B-Movie style commentary.
4. Benson from Soap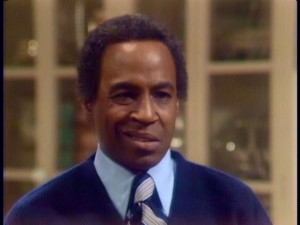 Geoffrey, Mr. Belvedere, that guy from "Arthur"– They've got nothing on Benson. If being a smart-ass butler were a course in college, then Benson is the professor. He works for the morally questionable Tates, an upper class family with more secrets than the Bush administration… Secrets of which Benson happens to be totally aware. Naturally, because of that, he's got the freedom to zing em with a sort of ruthless glee. Of course, given who his boss is, you have absolutely no problem laughing at his expense.
3. Dr. Perry Cox from Scrubs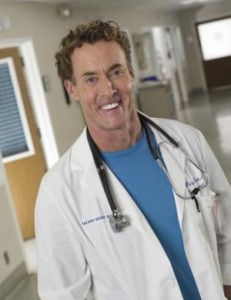 For an up and coming doctor, he can be your greatest mentor. That is, if you can stand him long enough. Doctor Cox is a veteran doctor with years of experience under his belt, which naturally means that it's impossible to challenge him. If you try, he will first christen you with a girls name, and then go on an eloquent, yet deliciously rabid, rant about how totally wrong you are. This behavior tends to distance himself from other people. Therefore it comes as a surprise when he finally opens up.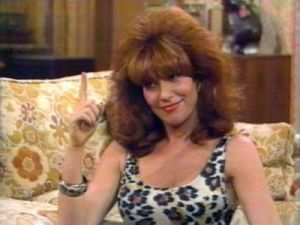 Never mind that there is a fossilized dent in the couch where her butt consistently lays. Never mind that a hearty meal from her is as rare as the Coelicanth. For the poor schmuck who marries her, he will be subjected to a plethora of jabs of an emasculating nature. Whoever falls victim to her acid-edged tongue not only will feel inadequate in the bedroom, but also in life. If you want to avoid the bloodsucking wrath of this redhead from Wanker County, the course of action is simple… DON'T MARRY HER!!!
1. Dr. Gregory House from House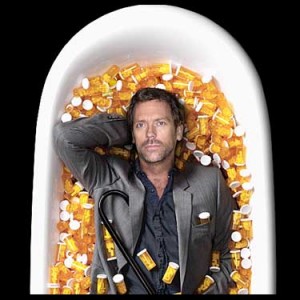 You know how a doctor can get away with being a total and utter jerk? By being the most brilliant medical mind in the state, maybe even the country. If you need a quick diagnosis for the most obscure of medical conditions, he's the ideal man for the job. Caution is recommended, though. This man will not hold back his verbal punches, especially if you are lying to him. He makes it a point to dismiss the BS, because he is fully aware that people are habitual liars to the point of stupidity. House knows that there are people who are more obsessed with withholding humiliating details than with their own health. So whatever your personal details are, House will find out your diagnosis, even at the expense of your dignity. So be smart, and be honest with your doctor.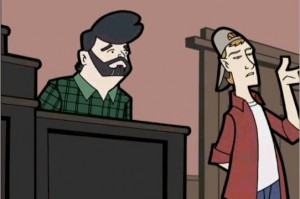 Randal Graves, scourge of the home video renter. Here is a man who lives a life of sadistic bliss, having absolutely no problem torturing his customers and even his best friend. In six episodes alone, he turns the block of stores into a hot zone, gets Dante slapped with a lawsuit, and gets locked in the freezer. And all the while he's totally oblivious of his shortcomings.