Aliens are all the rage these days, with The Fourth Kind hitting theaters soon and the new V series premiering on TV this week. With UFOs, invasions, and abductions giving us a brief reprieve from vampires and zombies, here's a look back at my personal favorite alien invasion movies. I took this thing pretty seriously, too… An encounter with a random predatory alien or a little dude with a glowy finger does not an invasion make. We're talking about bunches of aliens coming en masse to Earth, for good or for ill.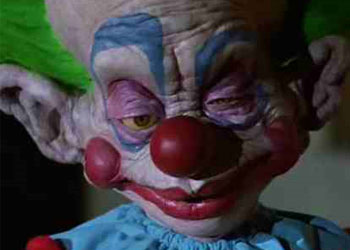 Maniacal alien clowns coming to Earth to eat humans. How could this not be the most terrifying alien concept of all time?

Steven Spielberg's ode to UFO encounters is a believable and personal tale of mankind's experience with the otherworldly.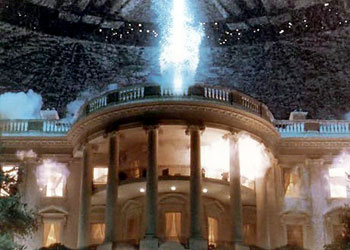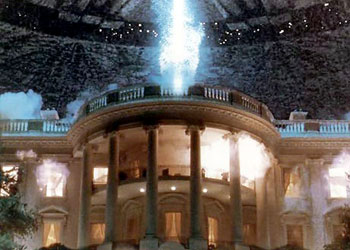 Independence Day is a completely ridiculous action movie in which we get to see aliens blow the crap out of national monuments and Will Smith inexplicably fly a UFO.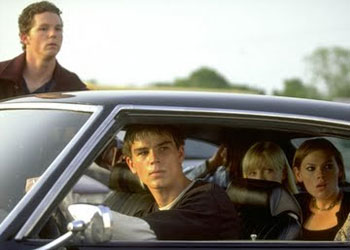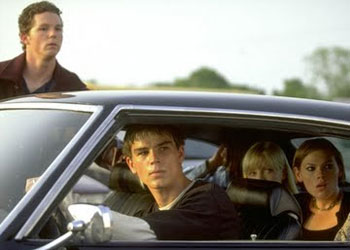 Alien parasites are taking over the students and faculty of Herrington High School. Keep your ears covered!

Definitely not your typical alien invasion flick, District 9 is a painful social commentary about subjugated aliens stranded on Earth.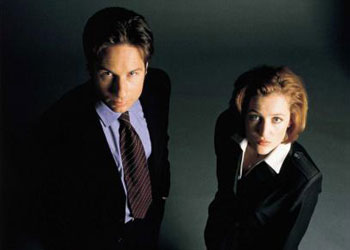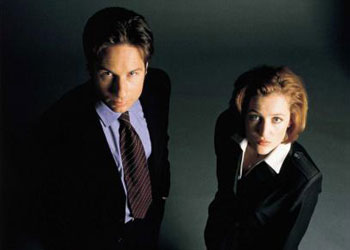 This one might lose some punch for non-X-Philes, but after five seasons of following The X-Files's building alien story arc, this one was a great addition to a mythology I was completely digging. Not to be confused with the later (and horrible) X-Files: I Want to Believe.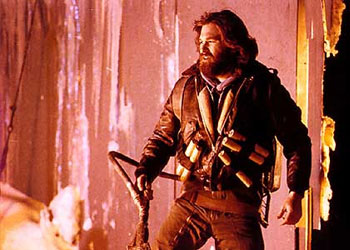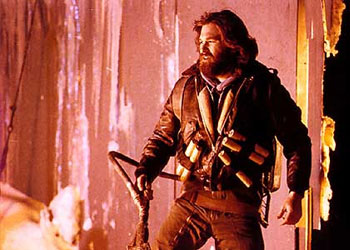 John Carpenter's 1982 remake is a classic film of alien horror as the extraterrestrials invade not only our world but also our very bodies. It would go on to inspire countless homages, including the fantastic season 1 X-Files episode, "Ice."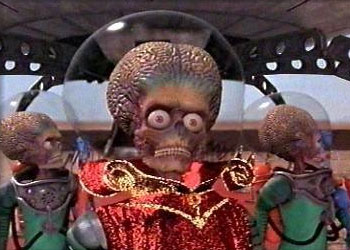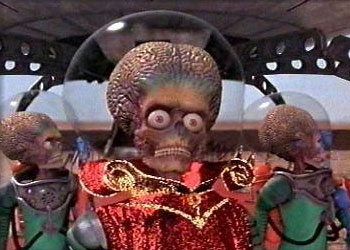 Based on a Topps trading card line from the '60s, Mars Attacks! is Tim Burton's ridiculously awesome parody of sci-fi B-movies. Everything from the cast to the alien designs is brilliant.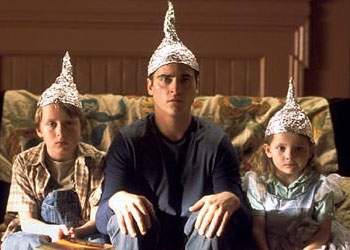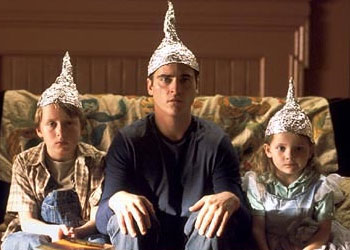 The last really good movie made by M. Night Shyamalan still provides the most chilling version of an alien invasion I've ever seen. It's all about the video from the birthday party, man. Consider my tinfoil hat firmly in place.

This is the prototypical alien invasion movie, complete with humans running scared and bizarre alien constructs descending onto our planet. I personally enjoyed both the original 1953 adaptation as well as the 2005 Tom Cruise version, but the 1953 one gets the credit on this list.
Agree? Disagree? Which ones did I forget? Let's hear it in the comments!