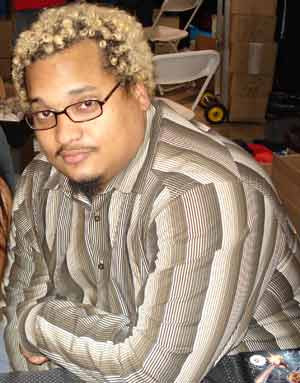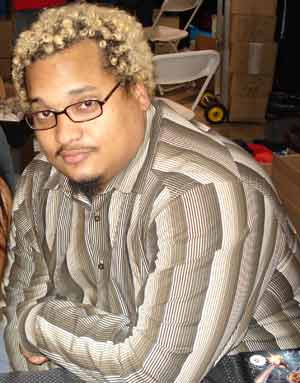 In honor of Zenescope Entertainment's forthcoming Grimm Fairy Tales spin-off series, Myths & Legends, comic book writer Raven Gregory (Wonderland trilogy, The Waking, The Gift) took some time to speak with me about the new spin-off, his creative process, and comic book writing in general.
Although Zenescope's popular Grimm Fairy Tales series, which just celebrated the release of its landmark 50th issue back in September, is the brainchild of Zenescope Editor-in-Chief Ralph Tedesco and CEO/writer Joe Brusha, Raven Gregory is taking the Myths & Legends helm and writing the series's first story arc. Grimm Fairy Tales Myths & Legends is not the first spin-off of Tedesco and Brusha's original series, but it is the first to be granted ongoing status. Like the Grimm Fairy Tales comic, Myths & Legends will feature work by numerous writers, with illustration by David Miller and cover art from top artists in the comic book industry like J. Scott Campbell, Eric Basaldua and Mike DeBalfo.
Myths & Legends picks up after the events of Grimm Fairy Tales #50, when various creatures managed to leave the fairytale realm of Myst and escape to Earth. As previously mentioned, I had the opportunity to interview Raven Gregory and see what he had to say about Grimm Fairy Tales Myths & Legends #1, his writing process, and his involvement in both Grimm Fairy Tales and the new spin-off.
Paige MacGregor: For those of our readers unfamiliar with previous issues of Grimm Fairy Tales, can you describe what the new spin-off series, Myths & Legends, will be like?
Raven Gregory: It'll definitely be much darker than the main series. Much more in tone with the Wonderland trilogy in that we are completely reinventing these stories in a fresh new way that we hope horror fans will really enjoy.
PM: Can you discuss your involvement in the Grimm Fairy Tales series thus far?
RG: I've acted as staff writer for some time now, stepping in when needed, offering feedback on direction and creative input on various storylines. Keeping in mind that Grimm Fairy Tales is really Joe Brusha and Ralph Tedesco's baby and I'm more like the occasional babysitter who comes over to watch the baby from time to time.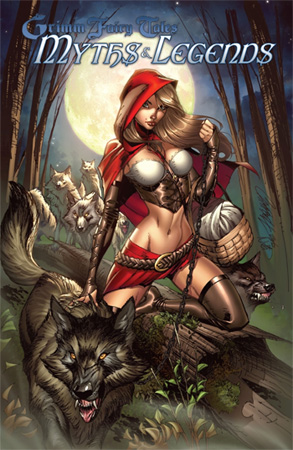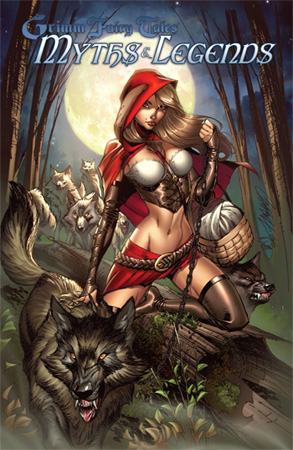 PM: Were you involved with the Myths & Legends spin-off from the start? If so, what role did you play in the development of the concept for the series?
RG: This was definitely something I had been pushing for some time. Joe, Ralph and myself had discussed different ways on how we could go back and revisit some of these popular characters who we originally didn't get to spend much time with. After the events of Grimm Fairy Tales #50 we had the perfect opportunity to do just that. What I really enjoyed about developing this series is we get to essentially start fresh and offer cool new compelling stories while at the same time long time fans of the main series are going to finally get the answers as to why Sela was searching out these characters in the first place.
PM: Would you mind describing for our readers the process you go through to take a story arc from idea through to finished comic book?
RG: Usually I write a rough outline or talk over the premise with Joe and Ralph. From there they offer their broad stroke notes and I dive right into the story. Once the scripts are complete Joe and Ralph come in and polish the story up and help get it to where it needs to be and make sure it stays on the right path.
PM: How did you become involved in writing for comic books? What was the first comic book you ever worked on?
RG: Me and some friends were hanging out and someone said we should make a comic book. I've been writing ever since. That was back in 2000. My first book published was The Gift. I was very lucky in having a great editor in Renae Geerlings who helped shepherd the project to completion. I don't know what I would have done without her.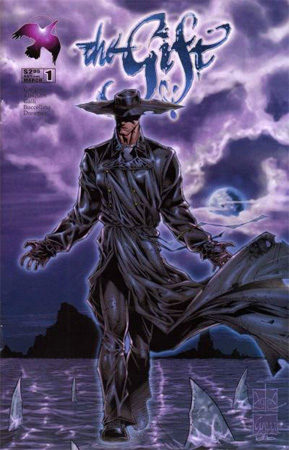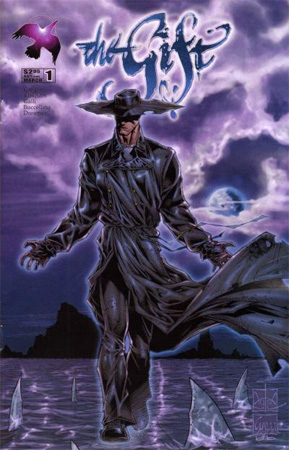 PM: Assuming that you are involved strictly in the writing of comics like Grimm Fairy Tales and the upcoming spin-off, Myths & Legends, can you describe what it's like to see other individuals bring your writing to life with images?
RG: It really is a rush. There is nothing like it in the world seeing your words take form on page. David Miller, who is drawing the first issue, is just doing such an amazing job on the story. I'm looking forward to working with him for some time to come.
PM: Is there anything you can tell us about the first issue of Grimm Fairy Tales Myths & Legends? Is there anything in particular that you would like our readers to know about the series?
RG: The first issue is now available for order in the current issue of Previews and will be in stores early January. This series is really going to have it all. New stories, fresh takes, big pay offs. We're pulling out all the stops on this one. Hopefully fans will dig it as much as we are digging creating it.
PM: Based on the images and information released for the series thus far, we know that Red Riding Hood will make at least one appearance, specifically in the series's first issue. Can you give our readers a hint about any other characters that might appear in Myths & Legends?
RG: The Red Riding Hood story will cover the first story arc. Brittany, the girl from the very first issue of Grimm, is now working as a therapist at an isolated facility for at-risk teens. What she doesn't know is that a creature from another realm has found her and will stop at nothing to destroy her. Other characters scheduled to make an appearance in the future storylines include the Little Mermaid, Beauty and the Beast as well as a few other surprises.
---
Grimm Fairy Tales Myths & Legends
#1 is set for release January 26, 2011, but the issue and all three of its variant covers can be pre-ordered from various comic book retailers for $2.99/issue. Interested in the
Myths & Legends
series but unfamiliar with its predecessor,
Grimm Fairy Tales
? Feel free to check out some of Fandomania's reviews of past issues of the popular Zenescope series, and stay tuned for more to come!